By Chandler Compton, Student of Central European Studies Program, Prague, Spring 2019 
At my internship site, the Institute of International Relations in Prague (IIR), researchers from around the world are studying the diverse challenges facing societies on every continent and working to ensure that both the Czech Republic's foreign policy and the affairs of the international community are conducted informatively, responsibly, and effectively. It is no surprise that the Institute's doors welcome top-level diplomats, government officials, and policymakers to engage and discuss those problems affecting populations within and beyond the Czech Republic's borders. The high-impact nature of the Institute's work fosters an office climate defined by a common passion for international affairs, the encouragement of open and respectful discourse, and productive collaboration across cultures. As a Research Assistant, I have opportunities to study, discuss, and collaborate on issues of international affairs every day. At IIR, I am immersed in not only an international workplace but also the greater international community-at-large.
My responsibilities vary from day to day, making flexibility imperative. Some days, I am tasked with organizing conferences to be held at the Institute and ensuring that researchers and visitors have a comfortable environment in which to have productive conversations. This requires a strong communication strategy on social media and other internet platforms. I create videos, social media, and other digital content that help the Institute, its researchers, and its visitors convey their ideas and insight to broader audiences. The necessity of flexibility also applies to my research work. Every case study or research question has its own unique qualities that require adaptation in research strategies and conduct. Our world may be growing more connected, but countless differences still exist across every border and by acknowledging the unique qualities of different states and the conflicts that arise between them, our research can account for the simultaneous, and sometimes problematic, diversity and interconnection of states in the modern international community.
Interning at IIR has provided an additional element to my study abroad experience that has further developed my growing understanding of our world's complexity. By coming to Prague, I became the first member of my family to ever study, live, or travel outside of the United States. My lack of international experience offered me a unique perspective -- I had only previously observed international affairs and cultures from the United States facing outward. My studies and understanding of international affairs often centered around those events in which the United States played an important role and were viewed from an American perspective. The experiences I have gained by working at IIR have allowed me to develop a more holistic understanding of international affairs that I will carry with me back to the United States. Interacting with and engaging European ambassadors and policy leaders, Institute staff, and other interns from a range of backgrounds has been invaluable in the development of my ability to communicate cross-culturally and view the world through lenses different from my own. At IIR, interning offers an opportunity to develop new professional skills or boost my resume. But more importantly, my experiences at IIR have enabled me to develop friendships with people from around the world, teaching me that we share as many similarities as we do differences. For that realization, I am most grateful.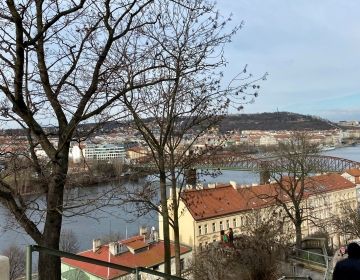 For as long as I can remember, I've always loved the phrase, "it's the little things in life". For me, this refers to the "little wins" that happen in day-to-day... keep reading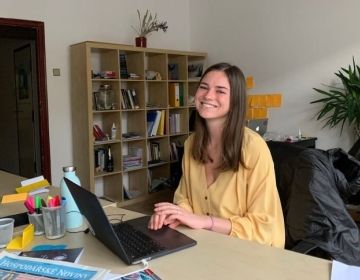 By Alice Bodge, Student of Communications, New Media and Journalism Program, Prague, Fall 2019 This fall, I've had the pleasure of interning with the Global Arena Research Institute (GARI) in... keep reading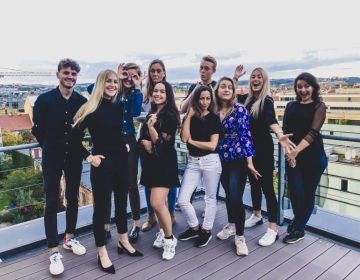 By Tristan Robidoux, Student of Central European Studies Program, Prague, Fall 2019 After applying to a number of internships in Prague and receiving several offers, I was left with a... keep reading