Gyeongbokgung Palace & Hanbok Rental Experience
Gyeongbokgung Palace is one of the many noteable palaces that you can visit while in South Korea. It was built in the 1300's and served as the main royal palace during the Joseon Dynasty. The admission fee to get in for adults (ages 19-64) is 3,000 won but if you wear a hanbok, you can get your admission free! The hanbok is going to cost more than 3,000 won, but I highly recommend the experience. Hanbok is Korea's traditional clothing. Near the palace, there are numerous places to rent. Each shop has their own designs, sizes and services, so I recommend either researching before you go or checking a few places out once you get there. The cost should be around 15,000-25,000 won. The price can go up depending on the outfit you choose, duration of rental, hairstyle, etc. Thankfully, I was able to get my costs covered through CIEE's Cultural Reimbursement Program. This is a great resource that CIEE offers their students for those interested in participating in an activity related specifically to the culture here. There are requirements and guidelines, so it is best to check with your program coordinator for more information. The process was very simple, and it was so much fun picking the hanbok and getting prepped to go out to the palace. Once you get inside the palace, there are so many things to see and plently of spots for pictures. The architecture and landscape is incredible. My favorite spot in the palace was Hyangwonjeong Pavilion. The pavilion itself is beautiful as it rests in the middle of the lake, but the area around here (northern grounds) just made me feel so at peace. Gyeongbokgung Palace is a place you should include on your list if you plan on coming to Seoul. One thing I absolutely love about Seoul is that it has the big city and street life, but then you can come to a place like Gyeongbokgung and find so much history, tradition and culture. The diverse settings and experiences I've had in Seoul is a constant reminder that I picked the perfect place to study abroad.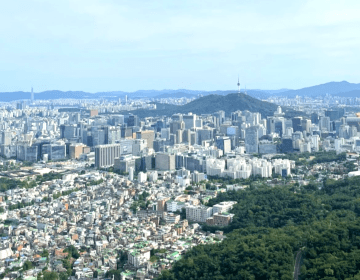 Culture shock is inevitable and a huge part of why studying abroad is both exhilarating and temporarily stressful. The curiosity and excitement of trying to understand how a culture entirely... keep reading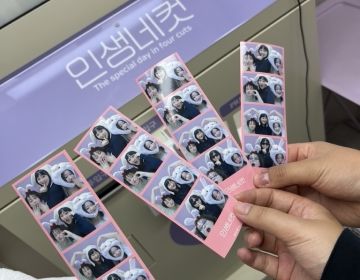 Don't know what to do in Seoul, South Korea? Here are three activities you should try!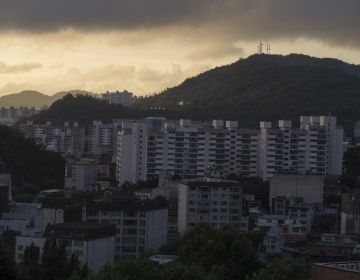 My first blog about my initial impressions of the CIEE Seoul program and Korea in general