A Foreigner's Guide to Cape Town
Author: Heather Wang (she/her)
(Heather is a 2nd-year undergraduate student at Dartmouth College, U.S., majoring in Engineering Physics and Philosophy. She hopes to research astronomy and photometry during her time in South Africa, while also interacting with the people and culture.)
"When I heard you are in town for astronomy, I thought, you really struck gold with South Africa," the locals say. I thank them for welcoming me into their country with pristine skies, soft cliff-side white-sand coastlines, and peppery food. In early January, I flew to Cape Town International from Singapore to attend our college's study abroad program on Astronomy and Physics. I immediately felt an odd, invisible bridge forming between my long-time resident continents of Asia and North America with Africa. At the gate, it seemed like all sorts of people were going to Cape Town: Africans, Europeans, Asians, of all ages, shapes, and sizes. It was going to be an entirely novel world, and little did I know that my mind would be blown even more than I anticipated.
Food & City Life
Food comes in such variety here, and perhaps reflects the vibrant diversity the city harbors. We have tried everything from a fine dining sushi restaurant to streetside ice cream shops. Food courts filled with African cuisine and handmade Cape Town chocolate were also my favorites! I have never seen bunny chow before, and loved malva pudding for dessert every chance I got.
Cape Town's buzzing nightlife is also ideal for young people and party-goers: There's always a scene to attend on and around Long Street, especially on the first Thursday of every month. The restaurant & bar, Village Idiot has a fun backstory of an ostrich and a well-decorated interior, whereas if you're looking for chill, sit-down vibes and drinks, Fable is the right place.
Natural Beauty: Mountains and Oceans and All
Cape Town is so very close to the mountains. Ubering back from the V&A Waterfront after a hearty brunch of kingklip on risotto, no matter which angle you look out, Table Mountain is right there, protruding from a sea of increasingly-uphill vegetation. It stares down upon the city like a mother, the mist caressing its flat summit, making you feel cradled by its presence. Everywhere you drive, there is scenery to view from the window; when we visited the Cape of Good Hope, we dared not fall asleep during the long drive just because of how beautiful the coastline was.
My friends with whom I have spent the last ten weeks would know that Clifton Beach is my happy place. The glistening sand baking in the sunlight is ideal for sunbathing, although the water is a tad bit cold if you want to swim; Beta beach, a small, rocky nook facing a pointed mountain top, would be perfect for that. Of course, the famed Muizenberg beach has people flocking to take surf classes for a very reasonable price. And—a throwback to the foods section—the vanilla milkshake from Bistro 41 along the road to Camps Bay is a foamless, absolutely delightful post-beach drink.
Astronomy
We are in town for astronomy , taking classes at UCT as well as the South African Astronomical Observatory. In addition to having access to cool rooftop telescopes, we listened to astronomers in the Southern Hemisphere share their research. South Africa is one of the best geographic locations in the world to observe, and especially in more rural areas, when you look up at the sky, you can identify constellations and Magellanic Clouds with the naked eye.
We spent a week observing in Sutherland, a four-hour drive from Cape Town. There and back in the city, we visited local elementary, middle, and high schools to share our love for this science. Perhaps due to unique access to a beautiful sky, astronomy felt like a culture here, and many people are interested in the same things we were!
The People
The people of Cape Town will not hesitate to walk up to you with a smile and start a new friendship. In the U.S., it is polite to ask people how they are, but you're socially awkward if you answer in length instead of a brief "I'm good."  When Capetonians ask "how are you," they actually want to know! Random conversations in the lobby or a social setting turned us into friends who would meet up and hang out together in the city.
And, although I hate to bring up COVID, my eyes were indeed opened by how well the city seemed to have recovered. I have not traveled internationally for years except to go to school and go home, and was nervous to visit a new country. The pandemic had distanced people both physically and mentally, but Capetonians were so friendly, offering hugs and warm smiles, making you feel right at home.
Those I interacted with were also very socially aware. A waitress at a cafe reminded us to pack food we didn't finish and give it to the hungry, and people helped others when they had cash on them. Their kindness was infectious.
As my ten weeks in South Africa draw to a close, I can't help but reflect on how much Cape Town has changed me: I have grown to be more open, to live a little, and be appreciative of how big the world is. What seemed like a foreign place now seems like a new home, and I know I will be back again if ever I get the chance!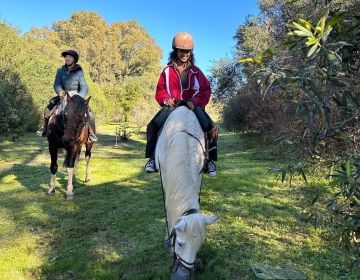 Authored by Haroni Sahilu (she/her) (Haroni is a rising senior at Arizona State University, majoring in Philosophy and Justice Studies. During her time in Cape Town, she hopes to aid... keep reading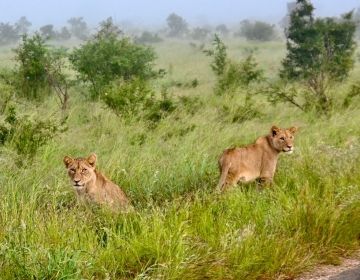 Authored by Heather Wang (she/her) (Heather is a 2nd-year undergraduate student at Dartmouth College, majoring in Engineering Physics and Philosophy. She hopes to research astronomy and photometry during her time... keep reading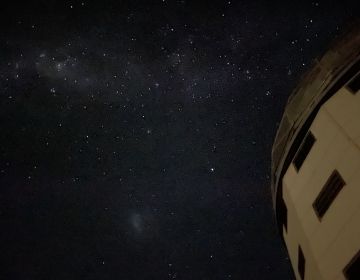 Authored by Rujuta Purohit (she/her) Rujuta is a third year undergraduate student at Dartmouth College, U.S, majoring in Physics and Astronomy. She hopes to develop her coding skills through projects... keep reading