Written by Margaret Barr-Forget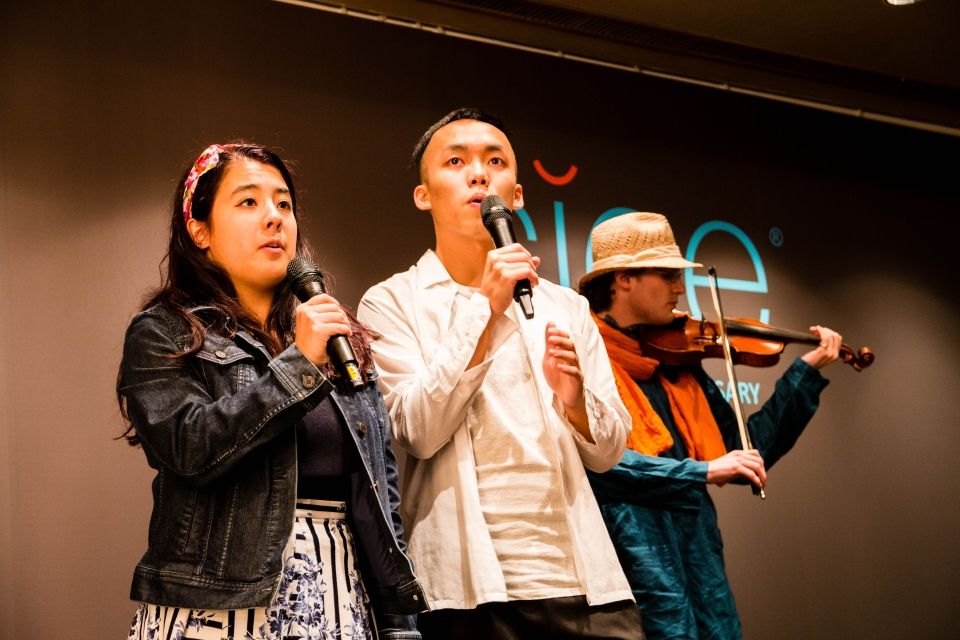 As of this Wednesday I will have officially been in Taiwan for two months, which to me is crazy because it feels like it's been both so much longer but at the same time flown by so fast! I have been able to see so much and do so much during the time that I have been here, with my parents commenting that I've done more here during 2 months than I've done throughout the first two years of my college life. However, that makes sense to me because although going to college is a HUGE and amazing journey going abroad is just different. 

I personally have been wanting and waiting to go to Taiwan since the 3rd grade, when my parents told me about my father being adopted from Taiwan. To me going to Taiwan was a very important and something I was definitely going to do. So when I heard about studying abroad in college I knew right away that I would be going to Taiwan. Coming to Taiwan for me has been about discovering more about myself both from my father's side but also myself as an individual. This journey has involved me learning more about Taiwan culture and also myself. There have been weekends when I have gone out by myself to explore Taipei pushing myself to be brave, to put trust in my limited Chinese ability and to embrace every opportunity given to me. While in Taiwan I have become a very different and overall better person. Normally at my home college I focus entirely on my academics but being here I have started to focus more on experiencing and exploring. Being a part of the CIEE program has helped me with this because the program is constantly presenting us with opportunities. 

One such activity that I have taken advantage of is the CIEE 25th anniversary party. This year has been a huge year of CIEE Taipei with it being the 25th anniversary and I am so happy to have been able to experience this accomplishment with CIEE Taipei. Since this was such a huge milestone CIEE Taipei wanted to make it a big celebration and asked for help from both its ambassadors and students. As I mentioned above usually I am not one to volunteer for something preferring to watch the end result, but then again I have been a different person since I've come to Taipei. So when Allen, one of the ambassadors, reached out about the dance and music performances to occur at the celebration I found myself volunteering. Mind you for me volunteering was still very reluctant with my message specifically stating that I would not dance but would be willing to sing as long I wasn't a soloist. As a disclaimer, I would like to say that while people will note that I like to sing I do have stage fright and don't think I have the best voice. So when April, our coordinator, got back to me saying that I was going to be singing and singing alone I wanted to drop out and almost did. But when I got to the first rehearsal everyone seemed pretty excited. I didn't want to put a damper on the mood so I went with it, though I was still very vocal about needing to recruit someone to sing with me. Another challenge I faced with this opportunity was that I had to learn Taiwanese because the song was Taiwanese. This of course was difficult for me because I had no previous knowledge about Taiwanese and am only a very beginner in Chinese. Learning Taiwanese even more difficult than learning Chinese because the pronunciation of words in Taiwanese depends on the person and where they are from! These differences in pronunciation causing me to learn the lyrics for the song THREE times from THREE different people with each one changing it up just slightly. I pushed through though and the performance was very successful! I remembered all my lyrics, Christie, our program director, sang her part beautifully and Gary, an ambassador, kindly was my savior and sang along with me. So I am happy that I made the decision to volunteer and then follow through with the performance because I feel like learning this song helped me connect with my father's Taiwanese roots.

Singing was not the only part of the CIEE 25th anniversary celebration that I was able to participate in with one of the ambassadors, Etta, volunteering me to do the voice over for a presentation. Apparently I had a "sweet" voice which to me was strange because I never have been told that, but I decided to once again take this opportunity given to me. Recording for this presentation sounded easy but you would be surprised how many retakes I had to do! Even though it was in English, which should be my strong suit, I kept making mistakes but I enjoyed it because I was able to learn some of the history of the CIEE program. Although I did change my mind the night of the celebration because it was weird to hear my voice on the presentation, but it came out good and I did not mess up on the few Chinese words I had to say.

Overall my two months here a part of the CIEE Taipei program has been great! I have been able to learn more about myself and my heritage, while being able to make friends and improve my Chinese along the way. Also by taking these advantage of these opportunities I have had a boost of self-confidence because I have put myself into positions that before would make me uncomfortable and have pushed through and succeed. I am so happy that I made the decision to come to Taiwan! I am already dreading when my semester ends and I have to return to the cold of Massachusetts. I am going to miss having the ability to jump on a bus or train and explore a different place. I am going to miss the daily struggle of understanding and being able to clearly communicate but learning none the less. But most of all I am going to miss my friends and all the fun times we've had so far and hopefully will continue to have before I leave. I would like to thank CIEE for giving me this opportunity to study abroad, thank the ambassadors to being my friends, confidents and at times teachers and I would like to thank the friends I've made so far for being amazing and for pushing me to try new things. I would definitely recommend coming to study abroad for CIEE Taipei if you can because you will find yourself another family and create unforgettable memories.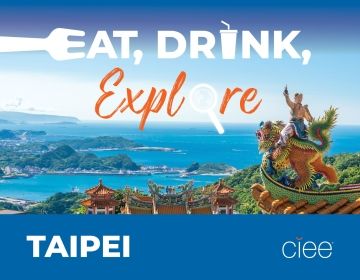 EAT Beef noodles ( niúròu miàn ) are so popular in Taipei that the city holds an annual Beef Noodle Festival where chefs compete to earn the title of "the... keep reading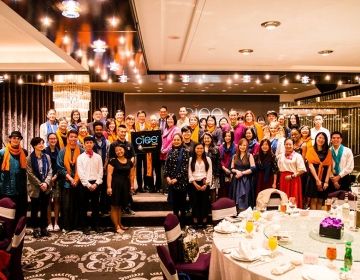 Written by Andrew Maxey On the night of October 25th, current and former CIEE students, cultural ambassadors, staff, and supporters gathered for a banquet in the Taipei World Trade Center... keep reading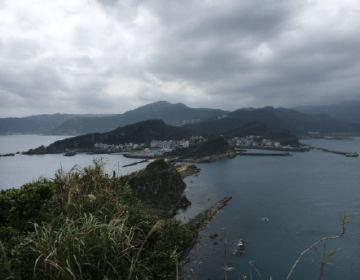 While studying abroad in Taiwan, the most special tradition I experienced was the Mazu Festival. This festival is a pilgrimage that can last over a week, celebrating the Buddhist Goddess... keep reading