EAT, DRINK, EXPLORE: BERLIN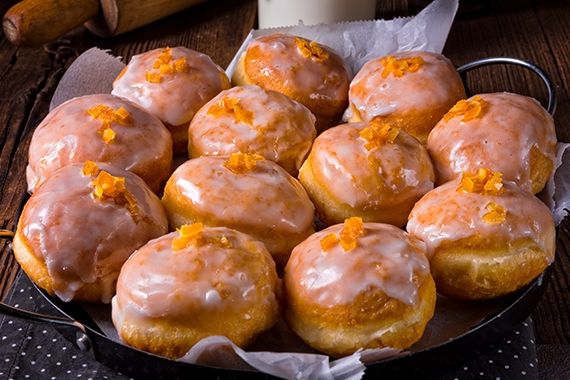 EAT
One of Berlin's most famous sweet treats took the world stage in 1963 when President John F. Kennedy declared, "Ich bin ein Berliner." While it's true, the statement can be literally translated as, "I am a jelly donut," in fact, President Kennedy was declaring his allegiance to the people of West Berlin, not their pastry. Enjoy this delicious and historical jam-filled Pfannkuchen at bakeries and cafés year-round in Berlin – but beware. Rumor has it, some locals like to fill Pfannkuchen with mustard as a practical joke.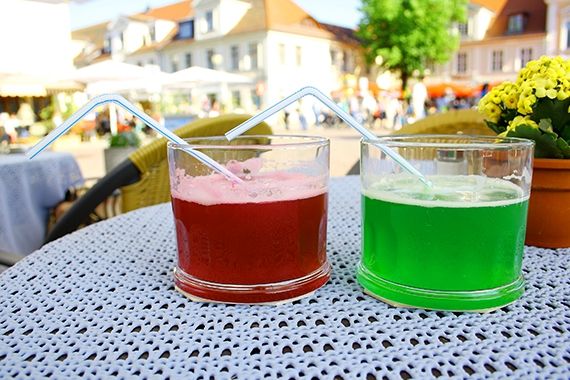 DRINK
For a real taste of Berlin, pucker up and give Berliner Weisse a try. This low-alcohol, sour beer is made from wheat and served throughout Berlin in large goblets. If you find Weisse too tart for your palate, consider a Weisse mit Schuss, (Weisse with a shot of syrup), either raspberry (Berliner Weisse rot), lemon syrup (Berliner Weisse gelb), or woodruff syrup (Berliner Weisse grün). This centuries-old beverage was once one of the most popular drinks in Germany and reportedly dubbed the "champagne of the north" by Napoleon's troops.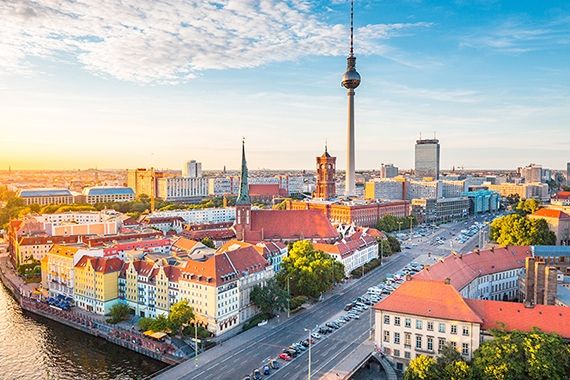 EXPLORE
Berlin's turbulent past maintains a strong historical foothold in this capital city - the Topography of Terror museum a prime example. From 1933 to 1945 the site held the Secret State Police Office and house prison, the Reichsführung-SS, the Security Service of the SS, and the Reich Security office. Visitors can walk the grounds, tour the documentation center, and gain a deep and chilling understanding of the Third Reich and the atrocities committed under their rule.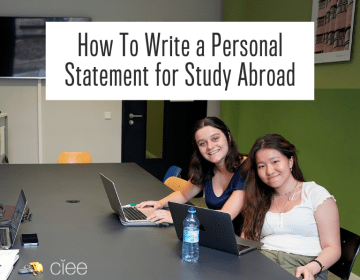 Writing a personal statement is an important aspect of the study abroad application process. However, if you're unfamiliar with the practice, it can seem overwhelming. Have no fear – CIEE... keep reading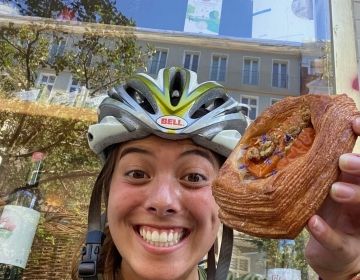 Olivia is one of our Open Campus students for this Fall 2023 semester. She is from California and is used to doing spots and enjoying the outdoors! She is currently a student at Colorado State University. In this interview, she tells us more about her time in Berlin!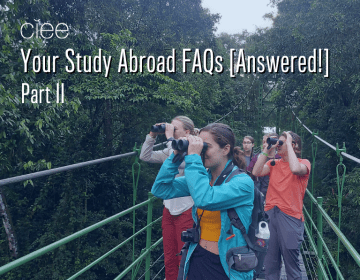 We get it. Embarking on the adventure of a lifetime raises some questions that require additional information. And that's what we're here to do! Read on as we answer your... keep reading