Discovering the Paradise of Mallorca: 5 Unmissable Beaches (by Clara Copano)
Mallorca, one of Spain's Balearic Islands, is known for its stunning beaches. If you're planning a visit to this Mediterranean gem, make sure to include these five breathtaking beaches in your itinerary:
Es Trenc: A Natural Wonder
Located on the south coast of Mallorca, near Colonia de Sant Jordi and Ses Covetes, Es Trenc is a seven-kilometer-long natural beach that captivates visitors with its beauty. The turquoise-blue, crystal-clear waters and white sand make it a true paradise for beachgoers. Es Trenc remains one of Mallorca's most famous and desired beaches, offering a perfect spot to relax, swim, and soak up the sun.
Platja de Muro: North Coast Serenity
Situated between the charming towns of Puerto de Alcudia and Can Picafort on the north coast, Platja de Muro is a long snow-white sandy beach with crystal-clear waters. This beach is well-equipped with amenities, including restaurants, water sports facilities, hotels, and more. Whether you're looking for a leisurely day in the sun or exciting activities like paddleboarding and wake surfing, Platja de Muro has it all.
Formentor: A Picturesque Paradise
On the north side of the island, Formentor beach stands as one of Mallorca's most picturesque sandy shores. The crystal-clear waters here attract swimmers and snorkelers. Surrounded by green and rugged cliffs, Formentor offers a escape from daily life. Don't forget your snorkeling gear to explore the vibrant underwater world of this beautiful beach.
Cala Mesquida: Coastal Serenity
Cala Mesquida, located on the northeast coast of Mallorca, is a natural beach with fine golden sand and clear turquoise waters. It's the perfect spot for nature lovers and beach enthusiasts. Cala Mesquida is surrounded by sand dunes and pine forests, creating a unique and untouched coastal landscape. This beach is ideal for long walks, sunbathing, and taking in the breathtaking natural beauty of Mallorca's northeastern shore. The gentle waves make it a great place for a leisurely swim.
Cala Mondragó: Nature's Hidden Gem
Cala Mondragó, located in Mondragó Natural Park on the southeast coast, is a true nature lover's paradise. This beach has golden sand, clear waters, and lush Mediterranean vegetation. It's an excellent spot for hiking, birdwatching, and exploring the park's diverse ecosystems. 
When visiting Mallorca, these five exceptional beaches should be at the top of your list. Whether you're looking for relaxation, water sports, or a natural escape, Mallorca's diverse coastline offers something for every beach enthusiast. Don't miss the opportunity to discover the beauty of these stunning coastal treasures during your visit to this Mediterranean paradise.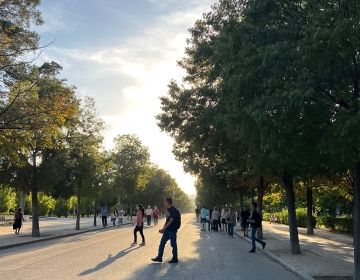 By: Sophie Lakin It feels like most of the time I try to talk to anyone in Spanish, they respond to me in English! I began to think if it... keep reading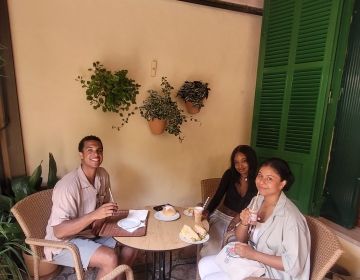 Nestled in the beautiful Serra de Tramuntana (UNESCO World Heritage Site), Valldemossa is a town that combines history, culture, and natural beauty. From its famous Coca de Patata to its... keep reading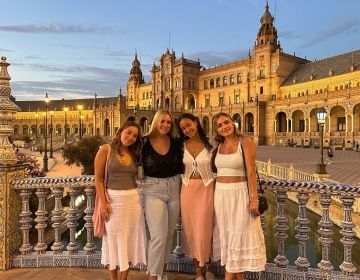 By: Amelia Asfaw To be completely honest, I had a lot of trouble deciding where I wanted to study abroad. I knew I wanted somewhere in Spain to practice my... keep reading