Culinary London: Regional Chinese Cuisines
As a global city, London is home to a diverse array of cuisines. One such cuisine is Chinese food. Much like the US, Chinese food is ubiquitous throughout the UK, where it has adapted to local tastes to produce such dishes as prawn on toast, sweet and sour chicken balls, Singapore noodles, and salt and pepper chips - to name a few. These historically have been what most British people would associate with Chinese food, just as Americans with Kung Pao chicken, General Tso's, or Beef and Broccoli. In actuality, Chinese food encompasses a wide range of regional cuisines with great variation in ingredients, spices, and techniques. Luckily, here in London, you can experience these unique styles of Chinese cooking. Scattered throughout London - beyond the confines of Chinatown - are restaurants serving regional Chinese cuisine. Here are five of them: 
1. Haidilao Hot Pot, 5 Conventry St, Picadilly Circus, W1D 7DH 
Haidilao is a famous Chinese restaurant chain that spans the globe. Originally founded in the Sichuan province of China in 1994, Haidilao serves a type of Chinese food called 'hotpot.' Sometimes referred to as 'Chinese fondue,' hotpot is a method of cooking food that involves submerging bits of food in a flavorful broth, cooking it in the hot liquid. The food is eaten with a customizable mix of sauces and condiments. The broth can also be flavored in numerous ways depending on one's preference. A must get at any Haidilao are the hand-pulled noodles. They are done tableside with a touch of theatrics - be ready to see some gravity-defying noodle action.
2. Din Tai Fung, 5 Henrietta St, Covent Garden, WC2E 8PS 
Founded in Taiwan in 1958, Din Tai Fung is a global Taiwanese Chinese restaurant chain that specializes in 'Xiao Long Bao' (小笼包), a.k.a. soup dumplings. Soup dumplings, as the name implies, are dumplings filled with soup, that are steamed in large bamboo steamers and served piping hot to the table. At Din Tai Fung, you can get soup dumplings filled with different ingredients, from your standard pork to luxurious crab. Be warned! These little morsels are highly addictive and a flavor explosion in the mouth. The trick to eating soup dumplings is to use a spoon and pierce the dumpling before eating to let out the hot steam. You will burn your mouth otherwise. But the reward is well worth the risk! 
3. Tea House Chinese Restaurant, 13a Deptford High St, Deptford, SE8 4AD
A hidden gem in London, Tea House Chinese specializes in a regional cuisine known as 'Dim Sum' (點心), which translates to ' touch the heart.' Dim Sum is a popular pastime among those in southeast China and Hong Kong and is served from early morning to late afternoon. Dim Sum is best understood as tapas meets brunch, where small plates are ordered to the table and shared. Tea is served alongside the meal. This a great way to try many different types of Chinese dishes. The must haves at Tea House Chinese are the 'Har Gow' (蝦餃), a.k.a. shrimp dumplings; 'Cheung Fun' (腸粉), a.k.a. rice noodle rolls; and  'Siu Mai' (燒賣) , a.k.a. steamed pork dumpling. 
4. Tai Won Mein, 39 Greenwich Church St, Greenwich, SE10 9BL
Located in the heart of Greenwich near the Cutty Sark is the no-nonsense, old school Tai Won Mein. They specialize in the more stereotypical British Chinese food with a touch of traditional Cantonese fare. Canton is the former name of a province located in southeastern China where the earliest Chinese immigrants came from as it was situated along the coast. Although some would not call British Chinese food authentic, it is indeed a type of regional Chinese food. It was a cuisine born out of necessity, using ingredients available in Britain and adapting dishses to suit local tastes. The food here is affordable, very generously portioned (one dish can easily feed two people), and overall very tastey. Bring cash as they do not accept cards. 
5. Murger Han, 62 Eversholt St, Euston, NW1 1DA
Murger Han is a Chinese restaurant that specializes in X'ian street food. X'ian is the capital city of the Shaanxi province in Western China. Murger Han specializes in X'ian street food and Shaanxi 'Biangbiang' noodles, a type of hand-pulled noodle. Murger Han is also known for its grilled meat skewers and its eponymous 'Murger,' a.k.a. Chinese hamburger, a flatbread stuffed with braised pork belly. Needless to say, a must have when visiting Murger Han. Another must-try is the Dry Beef Noodle, a dish featuring Biangbiang noodles and stir-fried beef. The restaurant has special set meal deals, which is a good way to try a few dishes at a reasonable price.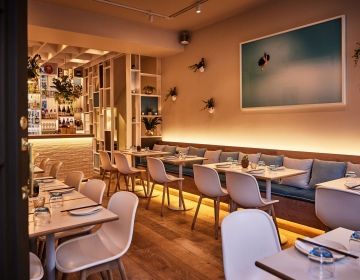 By: Abigail Sekyere London is a place filled with so much culture and diversity! Because of this there are lots of food options from traditional English food, ethnic food to... keep reading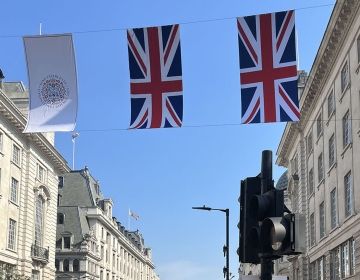 By: Abigail Sekyere 1. I really loved how walkable London was. My friends and I would often walk around to places that we wished to go because everything was pretty... keep reading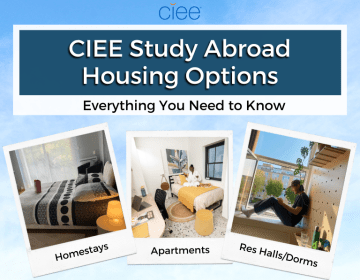 If you're considering a study abroad program, it's likely that you're also thinking about your housing options! While you're anticipating exciting courses and foreign country exploration, having a better understanding... keep reading