CIEE Prague welcomes fresh batch of CNMJ students!
The Fall 2018 CNMJ students arrived in Prague at the beginning of September. And while their first days were filled with mandatory orientation activities and internship interviews at the local organizations, they also had a blast meeting new friends from other CIEE programs and exploring the Czech Republic.
Whether it was at the barbecue at the CIEE garden, or at the Meet-up party, students had an opportunity to meet their peers from other programs and the on-site staff, enjoy some yummy local food, participate in the game tournaments, or just simply chat and enjoy the atmosphere.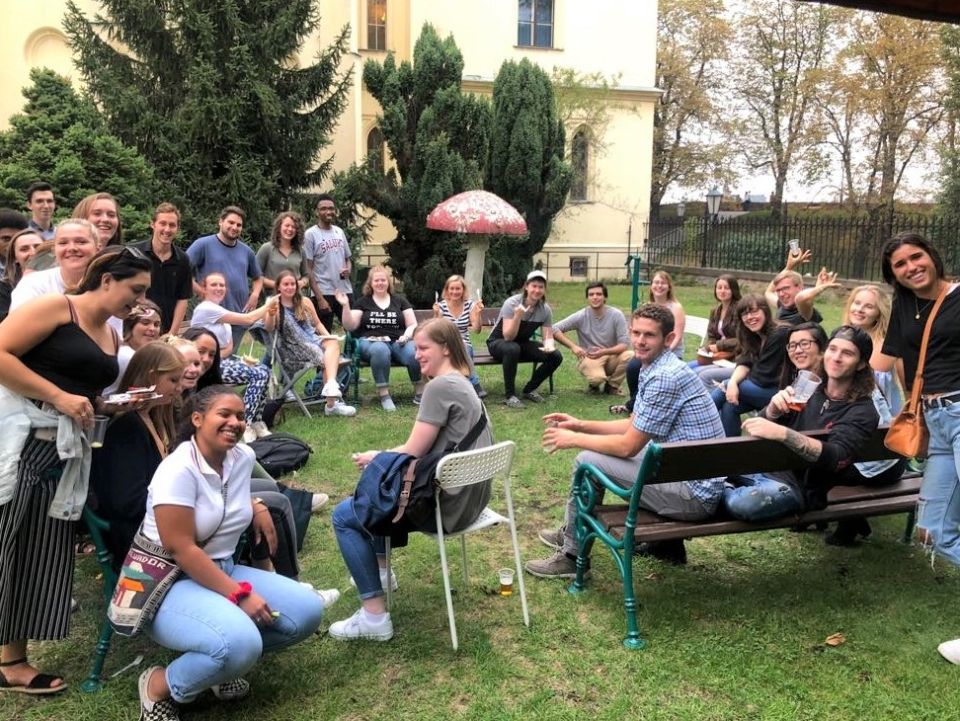 The Czech Republic is world-renowned for its gorgeous castles dating back centuries all the way to the Middle Ages and its delicious beer. So what about to design a trip that brings both of these aspects of Czech culture together? That is exactly what we do! At first, the students walked up the steep hill and stairs all the way up to the tower of Bezděz castle to enjoy the breathtaking views of the surrounding countryside.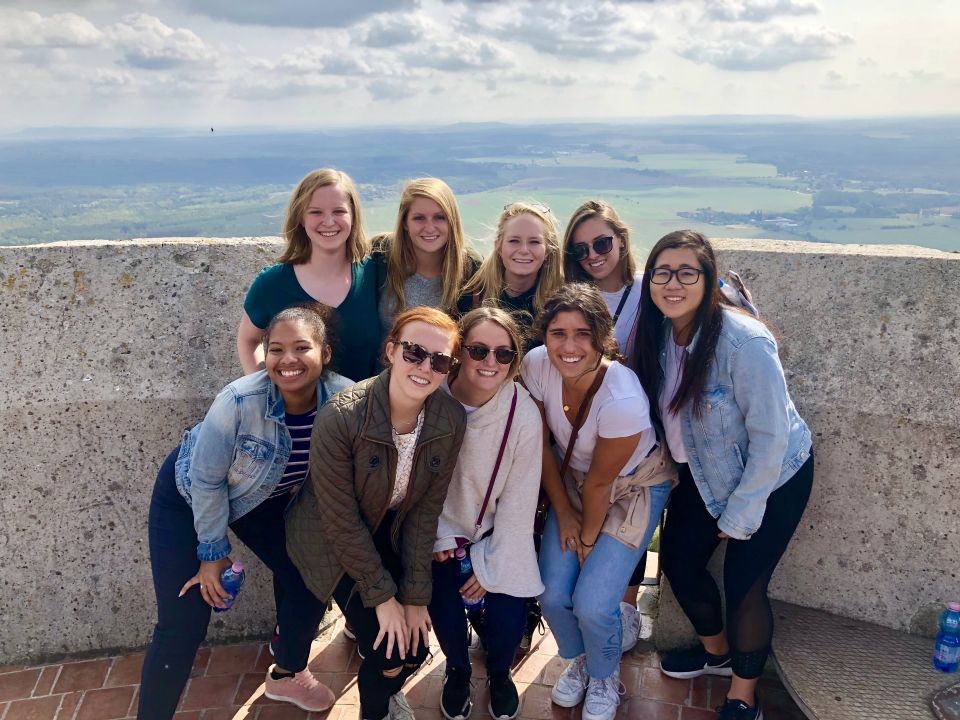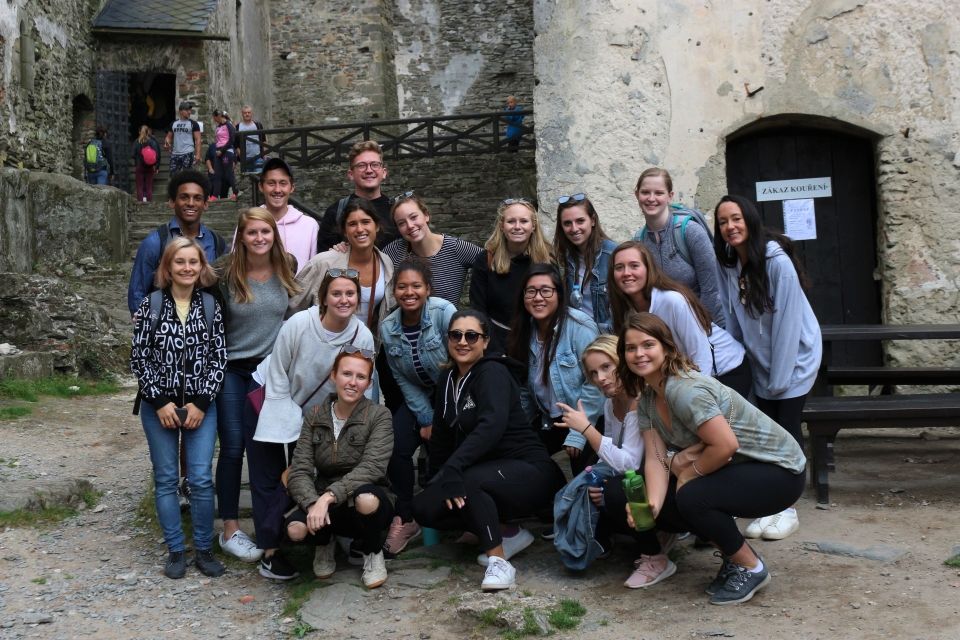 Following the descent from the castle hill, they were more than happy to refill some energy at the Lobeč brewery, a 19th-century enterprise that is currently being restored by enthusiastic Prague architects.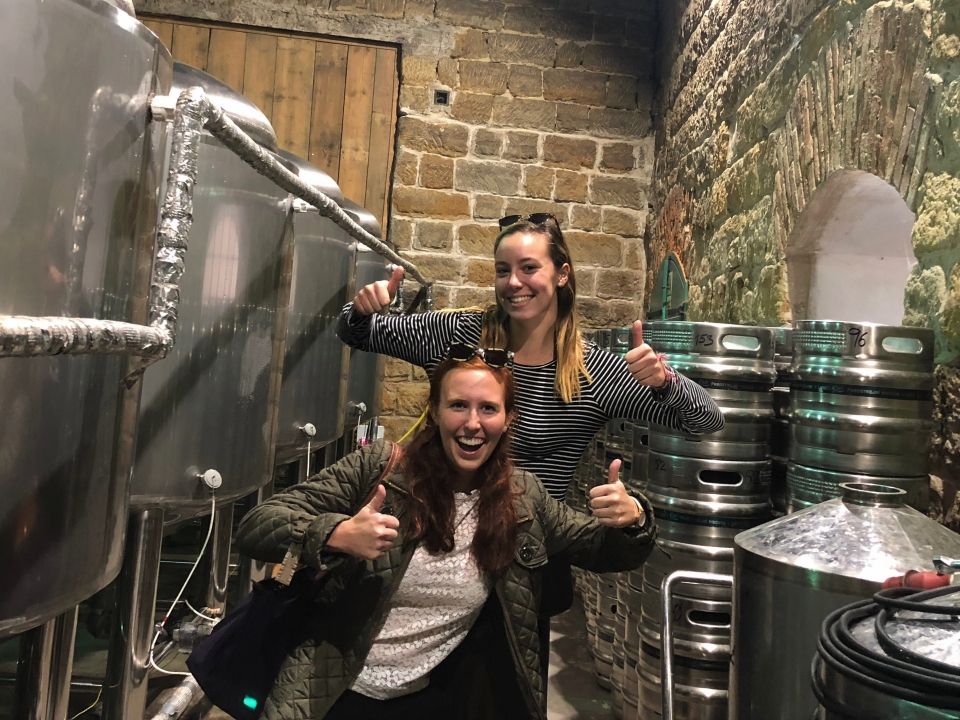 We believe that students are now excited to start the semester in Prague and wish them many unforgettable memories exploring even more of the Czech Republic!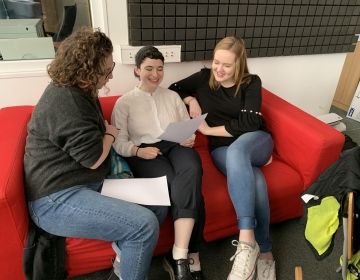 My name is Eliza Siegel and I'm a student on the Communications, New Media + Journalism program in Prague. I am also an editorial intern at Transitions Online, a news... keep reading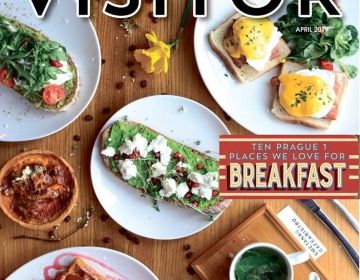 My name is Kelley Barrett and I'm a student on the Communications, New Media + Journalism program in Prague. Every Monday and Wednesday I make my way ... Every Monday... keep reading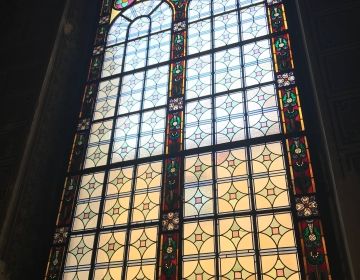 Have you ever wondered why the famous Czech beer, Pilsner Urquell, has its name? I bet you do. Should've came on the Pilsen excursion, huh? A group of eight students... keep reading