Checking Off Bucket List Items
Checking Off Bucket List Items
By Tara Roumes
Beside my bedside table, whether that be in my home in New Jersey or my temporary apartment in Sydney, there is a journal with the world map. Inside this journal I have compiled a list throughout my life of places I want to visit, monuments I want to admire, and culturally rich foods I want to try. This bucket list is being checked off one at a time as I continue my journey across the world.
The opportunity to study around the world is one that I have dreamed of forever. With this opportunity, I cross off bucket list items in each location. Through the CIEE Open Campus Block, I have been traveling the world and exploring three different locations: Cape Town, South Africa, Sydney, Australia, and Rome, Italy. As I am just entering my third and final block abroad for the spring semester, my bucket list items are continuing to be checked off and brought to life.
Through my time studying abroad with CIEE, I have gone on a safari, climbed Table Mountain, and went sand surfing in Cape Town. In Sydney, I have seen the famous Sydney Opera House and Sydney Harbour Bridge. But, what was at the top of my bucket list for this block in Sydney was to go to the Great Barrier Reef, an item that has been a dream ever since I first watched Finding Nemo.
Just last week I took a plane from Sydney to Cairns, one of the locations for the Great Barrier Reef. Though it was not P. Sherman 42 Wallaby Way, Sydney, as Dori says, my roommates and I just kept swimming, finding ourselves immersed in the beautiful colors of the reef. We took a two hour boat ride to the location of two reefs: Moore Reef and Flynn Reef. Our excursion included a guided marine tour of the reef and hours of snorkeling.
As I was cruising back towards home on this ship, I had to take a moment to myself to reflect on where I was in the world: Australia. As a young student who attends the University of Rhode Island, I am currently in Australia doing things I have always dreamed of .
There are so many incredible things about studying abroad. For me, one of the most incredible feelings is being in the moment of something you have been waiting to do for your entire life. Here I was, snorkeling in the Great Barrier Reef that is watched on T.V. and filmed in movies. Here I was, completing a bucket list item.
In this moment I felt a sense of serenity and gratefulness as I witnessed fish of all different sizes and colors swimming around their home in the coral. I also got to see a few stingrays hovering at the bottom of the reef. The sight was truly breathtaking.
Moments like these do not happen often in life. When making the choice to study with CIEE Open Campus Block, I decided I wanted to see as much of the world as possible. After exploring Cape Town, doing bucket list items in Australia, and making my way to Rome, I would highly suggest choosing the CIEE program. After all, it is an opportunity to not only study, but check off all of those bucket list items that have been sitting inside your journal.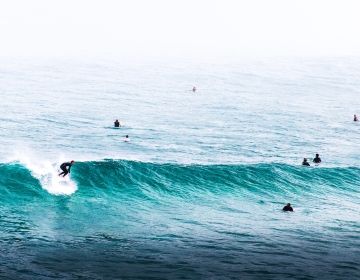 Embarking on a study abroad journey is a thrilling adventure, and choosing the right destination can significantly enhance your experience. For those considering the vibrant city of Sydney with CIEE)... keep reading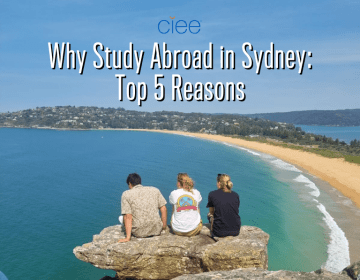 As one of Australia's largest cities, Sydney is an incredible destination and a perfect place for a study abroad adventure! From its iconic cityscape and stunning architecture to its brilliant... keep reading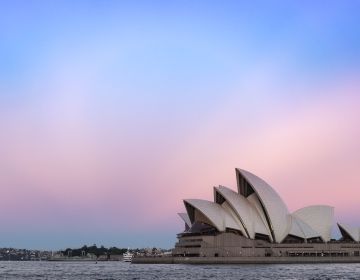 Sydney, Australia is one of the most popular destinations for university students studying abroad. The city has a unique blend of modernity and culture, and there is no shortage of... keep reading