Brussels - Paris Study Tour
FALL BLOCK II - BRUSSELS
The Brussels-Capital Region is a region of Belgium comprising 19 municipalities—including the City of Brussels, which is the capital of Belgium. Both French-speaking and Flemish-speaking people live in the Brussels-Capital Region, but the region is separate from Flanders (in which it forms an enclave) and Wallonia. The capital region has a population of 1.2 million and a metropolitan area of over 1.8 million, the largest in Belgium.
Since the end of the Second World War, Brussels has been a major center for international politics and has become home to numerous international organizations, politicians, diplomats and civil servants. Because it hosts a number of major EU institutions (the other administrative centers being Luxembourg and Strasbourg), Brussels is the de facto capital of the European Union. The secretariat of the Benelux Union and the headquarters of the North Atlantic Treaty Organization (NATO) are also located in Brussels.
FREE TIME SUGGESTIONS 
The shape of the Atomium, probably the most famous building in Brussels, is that of a unit cell of an iron crystal magnified 165 billion times. The structure, originally constructed for the 1958 Brussels World Fair north of the city, stands 102 m (335 ft) tall and offers a panoramic view of the Belgian capital from the top sphere. The Atomium is now a museum and features exhibit halls, public spaces and a restaurant.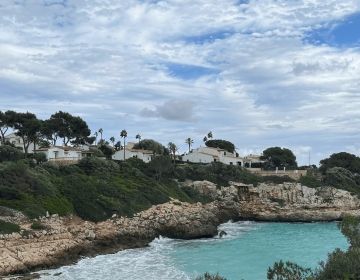 By: Kenny Wu Studying abroad might seem daunting initially, but I assure you, it's a life-changing experience that you absolutely must not delay. My journey began with CIEE's Open Campus... keep reading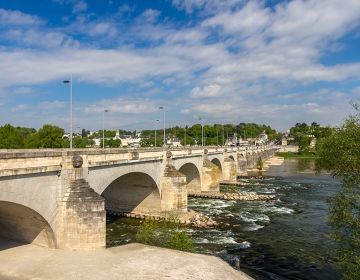 SPRING BLOCK I - TOURS Once a Roman city, then a city of trade and merchants in the Middle Ages and the capital of the kingdom of France during the... keep reading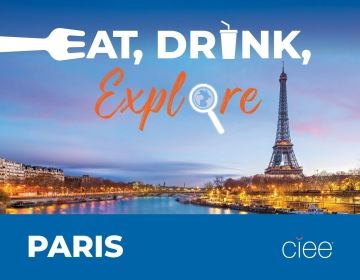 EAT What to eat in Paris? It would be easier to define what NOT to eat in Paris. The City of Lights tends to wow the fussiest of palettes so... keep reading