Brixton: My neighbourhood
Brixton is in the heart of South London, it positively pulsates with energy and diversity. Its eclectic charm draws people from all walks of life, creating a unique tapestry of cultures, experiences, and stories.  It has been my home for the last twenty years, and encapsulates all that I love about London in one neighbourhood.
Brixton's rich cultural heritage is palpable. The area has been home to immigrants for decades from the Jewish community in the early 20th century, to the Portuguese, Afro-Caribbean and Queer communities in the post-war era.  This diversity infuses reggae beats with a passion for spicy cuisine, political activism and the best pastel de nata outside of Lisbon. 

Electric Avenue, famous for its appearance in Eddy Grant's song, is a testament to Brixton's cultural significance – and the first street in the world to be lit by electric light!  Brixton's legendary market starts on Electric Avenue. Its is a kaleidoscope of sights, sounds, and flavours. Stalls brim with exotic fruits, tantalizing street food, and vintage treasures. It's a haven for foodies and shoppers alike. Locals flock here for the best jerk chicken in town or to uncover vinyl gems at the record shops.
Community spirit runs deep in Brixton. Locals are fiercely proud of their neighbourhood. From grassroots initiatives to support local businesses to lively street festivals, Brixton's sense of unity shines through.  Yet, Brixton is not just about its vibrancy. It's also a place of resilience and reinvention. The Windrush Square memorial commemorates the struggles and contribution made by the Windrush Generation, and their struggle to achieve equality and recognition. 
Living in Brixton is an adventure every day from the street preachers to the steel pan buskers playing Abba's Dancing Queen.  There is never a dull moment.  It's a place where every corner tells a story, and every person you meet adds a new dimension to your own. It's a testament to the beauty of diversity and the magic of community, making it a truly special place to call home.

1. Wings and Tings, Granville Arcade
Taking regional and street food and turning it into a trendy and delightful selection of nouvelle Caribbean fare.
2. The Black Cultural Archives, Windrush Square
Charts the histories of people of African and Caribbean descent in the UK and to inspire and give strength to individuals, communities, and society.
3. The Brixton Electric, Brixton Hill
One the best venues for live music in south London

4. Brixton Village, Electric Avenue
Brixton's legendary market where you buy anything from giant West African snails to the best pizza in London, it encapsulates the sights and sounds of Brixton.

5. Brockwell Park
The loveliest park in London with an Olympic size open air swimming pool and breathtaking views of the City of London.

6. The Funchal Bakery, Stockwell Road
The best Portuguese bakery south of the river. Come here for pastel de nata.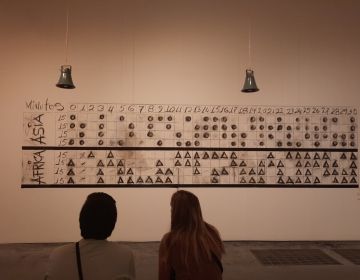 CIEE students in London often call our city home, and they're not the only ones – London is the home address for some of the finest examples of art and artefacts in the world. London has nearly 200 museums, and one of the delights of living in this cultural capital is the fact that many of these collections can be seen for free.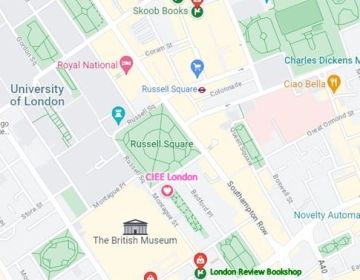 CIEE London has its headquarters in London's 'most learned quarter', Bloomsbury. In the heart of London's university district and with literary neighbours that included Virginia Woolf, John Maynard Keynes and... keep reading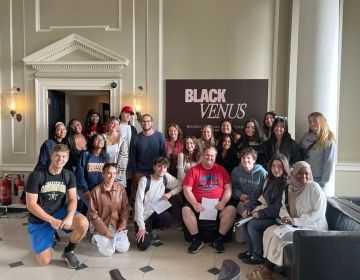 Is AI an Existential Threat to Humanity? In the Southbank Centre, some of the leading experts in AI shall discuss the future of AI and technology. Hailing from MIT, Berkeley... keep reading