Bon Voyage: a deeper dive into what France has to offer
Travelling within France has become one of my favorite things whether it's a weekend trip or a very quick day trip somewhere. Because of the many options for public transport, travelling within France is easier than one may think.
My group has done many trips to various places throughout France whether just a small group or the majority of us. It has always been a great time. In January, we decided to take a trip to a little town called Quimper. I am pretty sure it was just because of the name (which we were saying incorrectly). It was nothing short of amazing. We found ourselves in Quimper around 8pm where no more buses were running. This resulted in an hour walk to the Airbnb. It sounds terrible, but I promise that it was actually a great time and a beautiful night. We made a pit stop for some wine and celebrated our arrival with (very) long showers and lots of laughs. The weekend consisted of touring the beautiful town including the market and cathedral.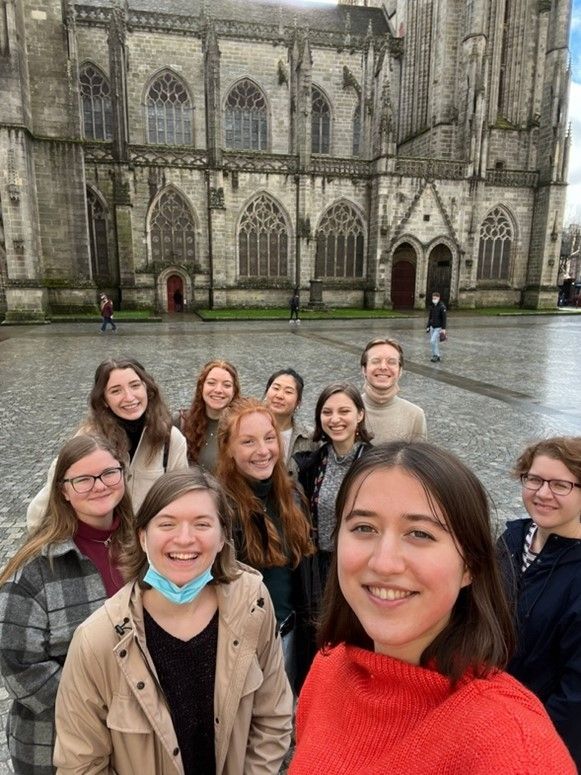 We started the morning off with fresh pain au chocolat and bread from a boulangerie nearby and some hot coffee. We decided it would be easier and perhaps more fun to cook dinner together the second night. That being said, we split into teams including: main dish, salad, drinks, charcuterie, and dessert. After dispersing into the markets, we concocted an amazing meal for 10 for just 10 euros a piece. Incredible! Cooking together has such a fun dynamic and I hope to continue doing so with this group.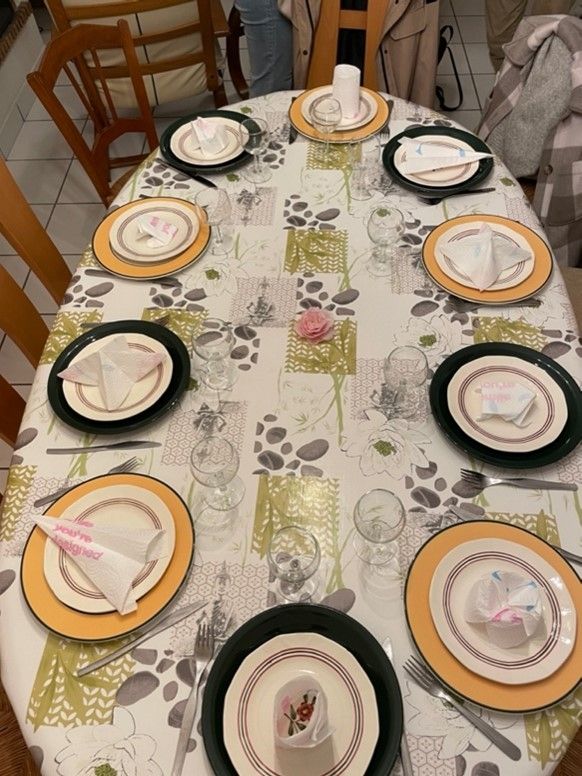 In March we decided to take advantage of the 5 euro train tickets and do a day trip in Brest. We definitely spent more time on the train than in Brest, but it was so worth it. The food, the views, and the people I was with were incredible. We visited a (closed) chateau and walked through pretty gardens. It really was the B(r)est time. I think that if I had more time here in Rennes, I would love to go back.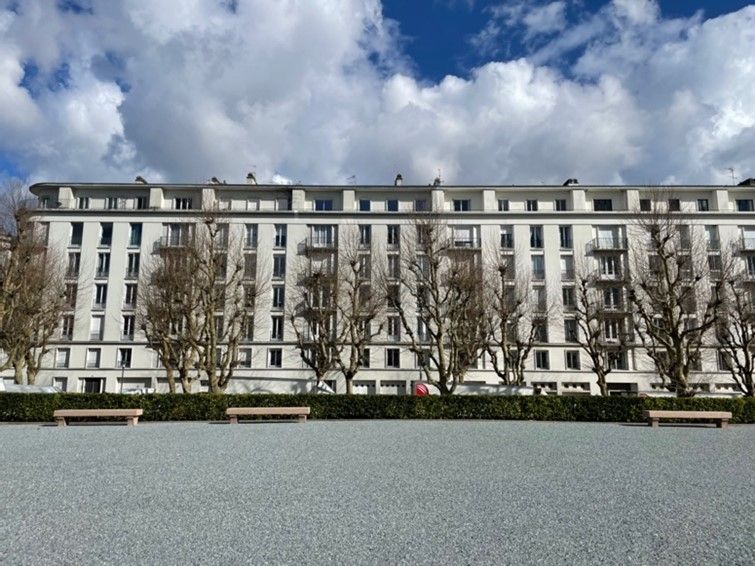 My friends visited from the States so we hopped on a train to Saint Malo on my day off. It did not disappoint. We found joy in walking along the shore to the little town and collecting sea glass on our way. We did find out (the hard way) that many places didn't open until noon for lunch. We crossed paths with this little place called Cargo. The waiter immediately knew we weren't French (ouch) but he was SO nice. The people working made sure we were happy the entire time and didn't mind the (many) photos that my friends were taking. After that we wandered around the town and perused through the little shops. Saint Malo is a must for when you are in Rennes.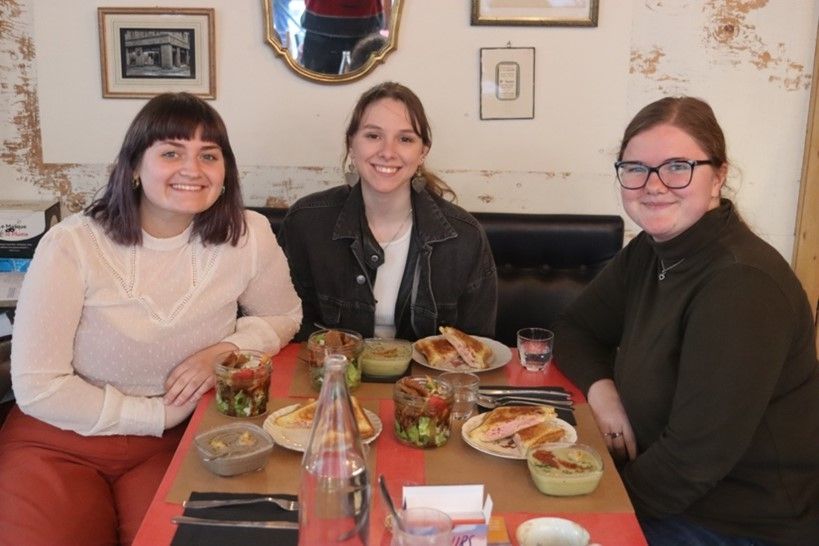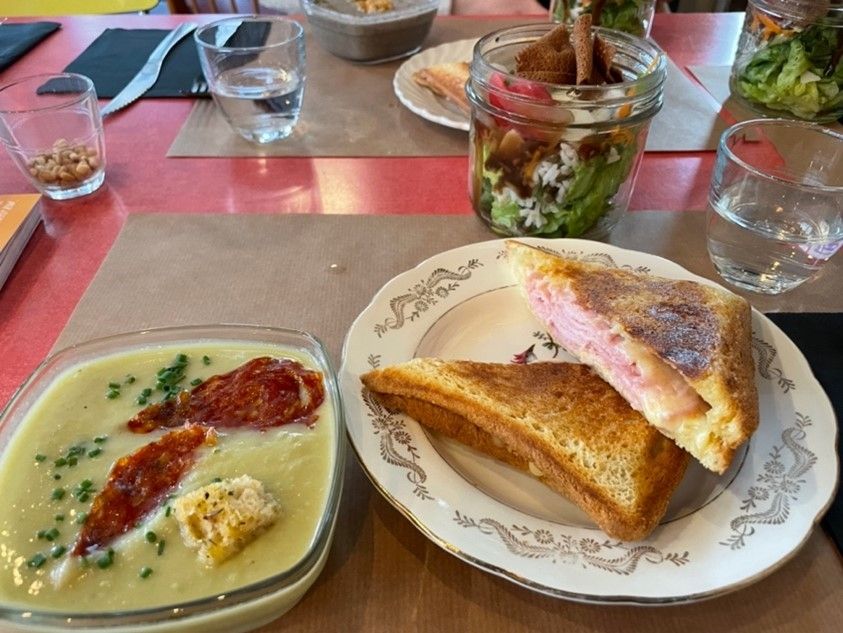 I think that being able to travel within France has been such an enlightening experience and has given me so much insight on the French way of living as well as independence while being here. Sometimes it is good to get away even when you're already away.
Eryn Pine
Gordon College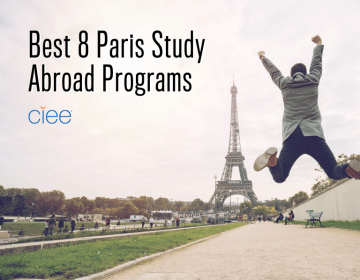 Known as the City of Light, Paris is an absolute dream. From iconic attractions like the Eiffel Tower and the Louvre, to lesser-known fairytale neighborhoods like Saint-Germain-des-Prés and Le Marais... keep reading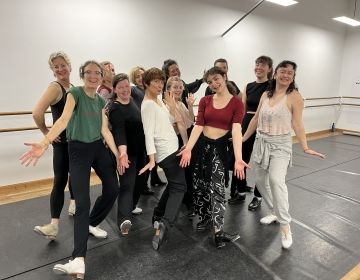 Congratulations! You've made it to France! But now what…you're starting to get settled into a routine with school and your program, and you have a bit more free time than... keep reading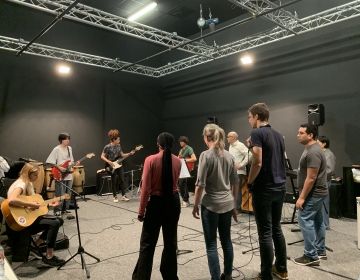 • The host institution's workshops offer a great experience to enjoy cultural activities, make new friends, and use French. • The host institution's のアトリエでは文化活動を楽しむ、新しい友人を作る、フランス語を話す良い経験ができます。 • Les ateliers culturels : une... keep reading