Asia is one of the best regions to teach English abroad, thanks to the high demand for English teachers and emphasis on education. And because academic and professional competition in Asia can be fierce, many parents seek to enroll their children in English courses to better their chances of success. 
This demand and view of English mean that jobs are plentiful, and salaries are relatively high for native English teachers. Additionally, those who relocate to Asia to teach abroad typically enjoy extra benefits and a relatively low cost of living, especially in East Asian destinations like South Korea, China, and Japan. And, of course, teaching in Asia is a once-in-a-lifetime opportunity to experience a new part of the world.
Benefits of Teaching in Asia
Teaching English in Asia typically offers:
Highest TEFL salaries in the world, especially in East Asia
Best additional benefits that usually include reimbursed airfare, subsidized housing, contract completion bonuses, etc
Low cost of living and ability to save money each month
An opportunity to learn about a new part of the world while earning valuable life and work experience
Variety in job opportunities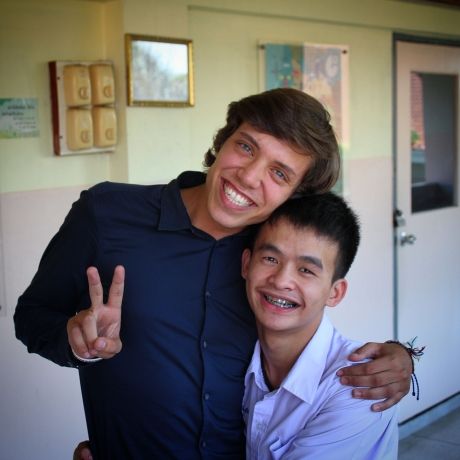 Typical Requirements to Teach English in Asia
Have a Bachelor's degree or higher 
Be a native-English speaker
Have a reputable TEFL certificate with at least 120 hours
Show proof of a clean criminal background
Be younger than the national retirement age, which is typically around 60-65 years old.
The exact job requirements vary by country and are essential not only for getting hired but sometimes to secure a legal work permit.
Some places like South Korea and China only hire ESL teachers from native English-speaking countries like the U.S., U.K., Ireland, Australia, Canada, New Zealand, and South Africa. Many countries also tend to hire ESL teachers under 50 years old.
6 Best Places to Teach English in Asia
More Places to Teach Abroad
Types of Teaching Jobs in Asia
Most ESL teachers work in public schools, private language academies, or international schools in Asia. A few countries even have government-sponsored teach abroad programs.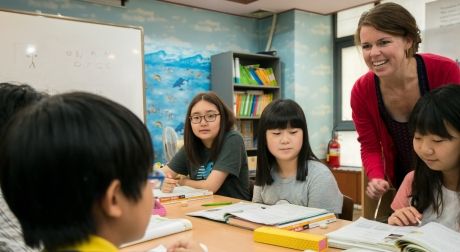 Government-Sponsored Programs
Government-sponsored teach abroad programs are typically managed by the host nation's department of education. These programs hire native English teachers for placement in public schools nationwide. They can be highly competitive because they're the most reliable job positions in Asia and typically have higher salaries and better benefits. 
Asia's most popular government-sponsored programs include the JET Program in Japan, the EPIK Program in South Korea, and the Foreign English Teachers (FET) program in Taiwan.
CIEE Teach Abroad in South Korea also helps those who are wanting to apply to the EPIK program. Applying to EPIK is a complicated and competitive process, but CIEE's support helps ESL teachers turn in strong applications.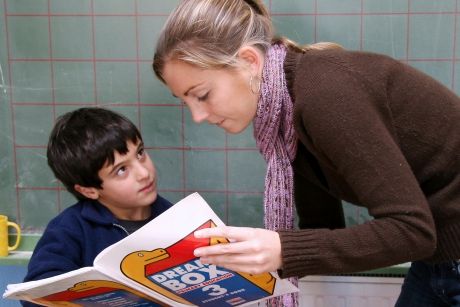 Private Language Academies
Education is of such high importance in many parts of Asia that private language academies are a unique phenomenon. These academies are held after regular school hours and tutor students in various subjects, including English. That means private academy teachers are expected to work nights and weekends.
Private language academies or schools are typically privately owned and operated. Therefore, it's essential to vet each job opportunity, as it's not uncommon for academies to take advantage of foreign English teachers.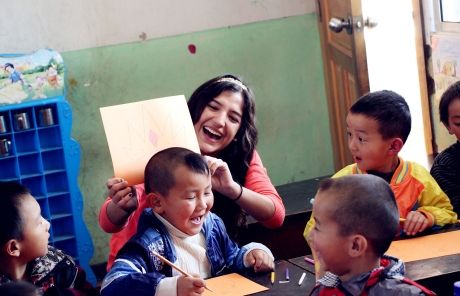 International Schools
International schools are another common way to teach English in Asia. Teaching at an international school abroad is not unlike teaching at home. To be considered for the job, you must have a teaching license and a degree in education.
Many international schools in Asia teach an American or British curriculum, with all subjects taught in English. International schools in Asia typically are the most challenging jobs to secure but pay the highest salaries.
Frequently Asked Questions
You've got questions. We've got answers. 
The most common ways to find teaching positions in Asia are through online job boards, applying with teach abroad programs, or applying directly to the school.
Job boards like Dave's ESL and ESL Job Feed are fantastic resources that share ESL job postings in various parts of the world.
CIEE Teach Abroad Programs like the Teach in South Korea program, the Teach in Thailand program, and the Teach in China program are also excellent options for those looking for additional support in the process of finding a job in Asia and moving abroad.
Government teaching programs in Asia like EPIK, JET, and FET have official websites where you can learn more about applying.
Applying directly to schools is another option. Some language academies and international schools list their current job openings on their websites.
To learn more, check out these insightful blogs sharing personal experiences on what it's like teaching English in different parts of Asia.
As a region with high regard for education, it's not surprising that many Asian countries have high expectations for ESL teachers. Therefore, a reputable TEFL certificate with at least 120 hours is vital if you wish to teach English in Asia. 
Choosing a certification that includes a TEFL practicum or in-class component is also essential. A practicum provides teachers with valuable first-hand teaching experience, so you feel confident on your first day. This classroom experience can also give your resume a competitive edge.
CIEE 150-Hour TEFL
CIEE TEFL is an internationally trusted brand recognized for being one of the best TEFL providers in the industry. CIEE has a proven track record of helping graduates secure teaching jobs abroad and equips teachers with the confidence needed to succeed. 
CIEE TEFL's 150-hour certification makes it easy to complete your TEFL training online in just three months. This comprehensive course includes:
How much money English teachers earn teaching in Asia depends entirely on the school, country, and region. 
In general, those who decide to teach English in Southeast Asia in places like Thailand, Vietnam, and Cambodia typically earn between $750-$2,000 per month. However, Southeast Asia tends to have a lower cost of living compared to other parts of Asia, making the salary comfortable to live on.
On average, those teaching in East Asian destinations like China, Hong Kong, Japan, Korea, or Taiwan, can expect to earn between $1,500-$2,900+ per month. However, the cost of living in East Asia tends to be a little higher, especially in big cities like Seoul and Tokyo.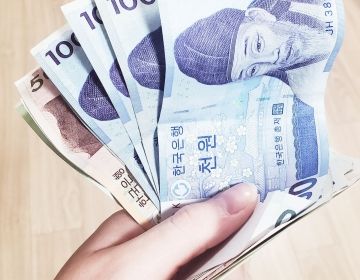 I'm assuming you've stumbled upon this page because you are planning on (or thinking about) moving to South Korea. If you're set with a contract and just crossing the t's... keep reading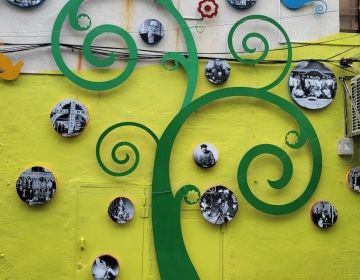 Compared to the U.S., South Korea is a relatively small country, geographically speaking. When it comes to land mass, South Korea is only about 7% bigger than the state of... keep reading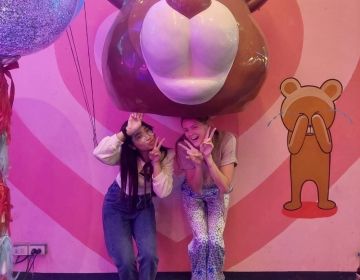 Sawadee ka! My name is Caitlin. I am teaching p1 science, math and English at Anuban Saraburi School in Saraburi, Thailand! I am from Springfield, Illinois and recently graduated from... keep reading