Overview
Get Paid to Teach and Travel Abroad in Thailand
Teaching English in Thailand offers the unique opportunity for travel and adventure while making a difference in the lives of your students – all while getting paid!  
As a member of the local community, you'll be immersed in Thai culture and experience warm Thai hospitality.  By helping your students improve their English proficiency, you'll increase their access to education and work opportunities. 

Join new friends for weekend getaways and explore one of the most diverse and beautiful countries in Southeast Asia. 
All-Inclusive Support Services 
CIEE will guide you through every step of teaching English in Thailand by providing: ​
Guaranteed job placement at reputable schools throughout Thailand with flexible 1 or 2 semester contracts, and spring or fall start dates
Expert visa guidance and preparation before departure
Orientation upon arrival in Bangkok, including airport pickup, hotel accommodations, cultural activities, and Thai language lessons
The opportunity to meet other CIEE teachers and make friends
Safety net of international insurance, emergency assistance, and ongoing support from CIEE staff based in Bangkok
Featured Programs
Teach in Thailand Program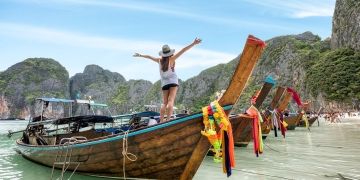 Work as a lead teacher at a school improving Thai students' conversational English skills with opportunities to teach other subjects.
Let the Experts Support You on Your Teach in Thailand Adventure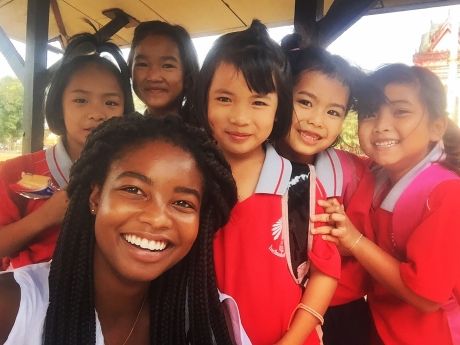 Guaranteed Placement and One-on-One Assistance
There's a world of experiences ahead that you can't possibly wrap your head around quite yet. That's why we offer the most comprehensive pre-departure package around, including:
Guaranteed job placement at a reputable school before departure so you know where you will be teaching and what to expect
Expert visa guidance and all required documents to obtain a Thai work visa – no need for visa runs after arriving in Thailand
An online course with all the info you need to feel prepared
The opportunity to connect with other teachers before departure and start to find friends you'll want to travel around Thailand with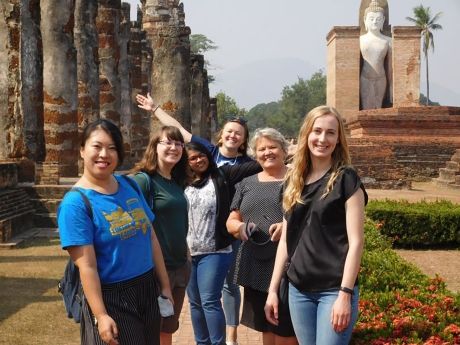 A Comprehensive, In-Country Orientation
You've arrived, you're thrilled to be in Thailand but also a little overwhelmed. CIEE provides an in-country orientation to get you up to speed -- and comfortable -- as quickly as possible. It's also a great chance to network with other CIEE teachers and find friends to travel with on weekend adventures.  Orientation upon arrival in Bangkok includes:
Airport pickup, 4 nights of hotel accommodation, and most meals
Five days of engaging orientation activities with fellow teachers, including:

Classes in Thai language  
Sessions on TEFL theory and practice 
Cross-cultural training 
Accommodation and most meals 
Cultural excursions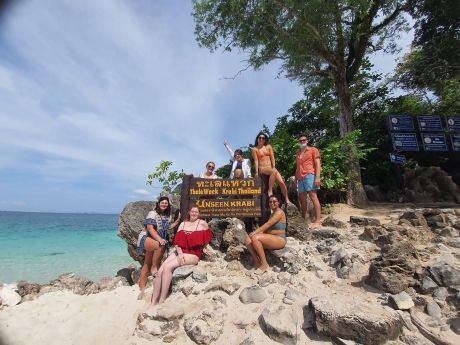 24/7 Support and Assistance
Just because you're settled into your new home doesn't mean we're going anywhere. Throughout your time teaching in Thailand we provide:
Ongoing support services from our in-country team that is available to help you navigate logistical, professional, or cultural challenges
Support from an English-speaking school coordinator, who will help you adjust to your new job and host community
Free housing arranged by your school so you don't have to worry about finding housing on your own
Assistance obtaining Thai work permit and coverage of work permit fees (at the completion of your contract)
A completion bonus after two consecutive semesters of teaching to support the cost of return airfare
iNext international insurance and 24-hour emergency assistance services. See the policy description for more information. 
Teach in Thailand in 60 Seconds
See what adventures await when you Teach English in Thailand and learn how CIEE will support you every step of the way – all in just 60 seconds.
 
Teach in Thailand: Jennifer's Story
Follow Jennifer's journey of teaching in Thailand as she makes new friends, overcomes challenges, and gains self-confidence.
 
FAQ
Frequently Asked Questions
Thailand is one of the most popular destinations for teaching English abroad and these are just a few of the benefits that set it apart from other locations: 
Friendly and welcoming people: Thailand is known as the "Land of Smiles" because of the kind and friendly nature of Thai people. 

As an English teacher,

you'll

experience warm hospitality and find that your colleagues, neighbors, and even strangers will be quick to offer you help when needed.

 
Affordable cost of living and competitive salaries:

Thailand has a

relatively low cost of living compared to many Western countries.

The salaries of foreign English teachers are also relatively high compared to local standards. This means that your salary as a teacher will go

far

and you can enjoy a comfortable lifestyle while saving money or using your extra income to travel in your free time.

 
Opportunities for travel:

Thailand has stunning beaches, mountains, and cultural sites that you can explore with friends on your weekends.  Travel is very accessible with affordable public transportation, such as busses and trains, that connect every corner of Thailand

. 

On longer holiday breaks, you can also hop on a budget flight to other nearby countries in Southeast Asia.
There are so many other reasons to teach in Thailand, including the chance to grow personally and professionally, and make new friends and memories that will last a lifetime. 
Read More: A Week in the Life of a Teacher in Thailand 
English teaching positions are available throughout Thailand in all regions and in a wide variety of towns and cities.  A large proportion of English teachers work in Central, Northern, Eastern, and Northeastern Thailand, which are more heavily populated compared to Southern Thailand.  It is possible to teach English in southern coastal areas, such as Phuket and Krabi, but positions in these touristy areas are more limited.   
Every region of Thailand offers something you unique and with an open mind you can have an incredible experience in any location.  Regardless of where you work, you can also easily travel throughout Thailand on weekends to explore the national parks of Northern Thailand, the islands and beaches of Southern Thailand and everything in between.
On the CIEE Teach in Thailand Program application, you can list your top three regional preferences and any other preferences you have regarding program location. We strive to match you to a school that meets your placement preferences, but keep in mind the the Thai schools make the  final hiring decision. 
You will earn between 28,000 and 33,000 THB per month. The minimum salary is 28,000 THB per month. If you are TEFL certified, have a Bachelor's degree in hard science or math, or teach subjects other than English, you will earn 30,000 THB per month.  Teachers with a Bachelor's degree or higher in Education earn 33,000 THB per month. Provided accommodation rounds out your compensation package.  In addition, you will earn a 20,000 THB bonus for the completion of a two-semester contract. You will be paid for days you teach, but will not receive a salary for non-teaching days (ex. semester breaks).  
TEFL certification is highly recommended, but not a requirement for teaching English in Thailand. TEFL certification will give you the confidence to be a lead teacher, design lesson plans, and manage a classroom. Put simply, TEFL certification will make you a better teacher and help your students learn more. 
For these reasons, Thai schools prefer teachers with TEFL certification and pay a higher salary of 30,000 THB per month. CIEE TEFL's 150-Hour TEFL Certificate exceeds international standards, never expires, and its accreditation is recognized by the US Department of Education. 
You do not need to speak any Thai to teach English in Thailand.  In fact, Thai schools will want you to only use English when interacting with students to help create an English immersion environment on campus. 
Although it is not required, there are benefits of learning at least some basic Thai phrases if you're teaching English in Thailand. First, speaking a little Thai will go far toward making daily life tasks, such as ordering food, asking for directions, or taking public transportation easier.  Second, by learning Thai you will demonstrate that you value and respect Thai culture and you'll be more respected as a result.  Finally, learning Thai will help you meet people and build relationships.  Colleagues and neighbors will enjoy helping you learn Thai and setting up a language exchange is a great way to build friendships. 
One of the benefits of teaching in Thailand is that you will be immersed in Thai culture on a daily basis and have the opportunity to develop intercultural communication and adaptation skills.  But how exactly will you fit in? How will you be viewed by locals?  The short answer is that each teacher's experience will be unique.  Each teacher comes from a unique cultural background and consequently will be perceived differently from others.  Similarly, Thai people are diverse coming from a variety of regional, religious, and socio-economic backgrounds. 
However, there are some common Thai cultural values shared by many Thai people that will shape your experience.  For example, Thai people tend to value the common good of groups, such as families, above the interests of individuals and will seek to maintain group harmony. Similarly, Thai people tend to use a more indirect style of communication and avoid direct confrontation that would lead to someone being embarrassed publicly or "losing face".  Keeping this in mind, a foreign English teacher who strives to maintain group harmony and seeks to avoid expressing disagreements directly will likely be respected by colleagues and more successful at fitting into Thai culture. 
CIEE has published additional information on Diversity in Thailand where you can learn more about Thai attitudes related to specific issues of identity, such as sexual orientation and race/ethnicity. 
Read More: How to Fit Into Thai Culture as a Foreign English Teacher 
Working hours will vary slightly from school to school in Thailand, but a typical assignment will have you in the classroom for 20-25 classroom hours per week, Monday-Friday. This amount of time does not include class planning, faculty meetings, school events, grading, or extracurricular activities. Including those activities, you can expect a full-time, 35-40 hour work week. 
Yes, friends or couples can teach in Thailand together and will most likely be placed at the same school together. You just need to apply at the same time and specify in the placement preferences portion of your Teach in Thailand Program application that you want to be placed together.
No, you do not need to find your own housing while teaching in Thailand.  With CIEE's Teach in Thailand program, your school will provide you with free housing on top of your monthly salary. Teachers are only responsible for paying for utilities, typically $15-$20 per month.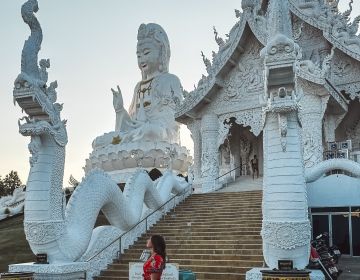 I was placed at a boarding school in Chiang Rai. The first week for anything is pretty exciting so I wanted to give you a breakdown after orientation! Hint: I... keep reading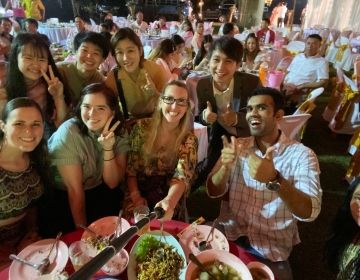 Hey there, Liz here. Growing up my parents raised me to be paranoid, skeptical, and overly cautious. Sometimes I prepare for the worst, when I should be looking for the... keep reading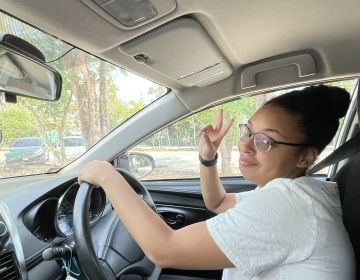 I lived and worked in Thailand for five months. Honestly it is surreal being able to say that - living abroad has been a lifelong dream of mine. I have... keep reading
CIEE Teach in Thailand Reviews
"Painless, clear process for application. Phenomenal support when I had questions both before and after acceptance."

Harold H. | Teach in Thailand

"CIEE creates a fun, safe, and collaborative environment! I taught in Uttaradit for 6 months and had so much support through CIEE staff, the locals, and the other members of my travel buddies. I had plenty of time on the weekends and holidays to travel, whether that was by myself or with the friends I met along the way. Figuring out the ins and outs of traveling was easy with CIEE."

Eden D. | Teach in Thailand

"I would 100% recommend the Teach in Thailand program through CIEE. Following college, I had the dream of teaching while traveling abroad, and through this organization, that dream was able to come true. CIEE was affordable, reliable and helped make the pre-departure process go as smooth as possible…. I was able to travel the country, teach the MOST adorable students all while making a surplus of friends."

Michaela T. | Teach in Thailand

"CIEE supported me through every step of the application process. Even as I've been teaching and living here for nearly half a year, they are still here to support me. I have grown so much through this experience and cannot wait to see what the next few months hold!"

Rachel P. | Teach in Thailand
Contact Us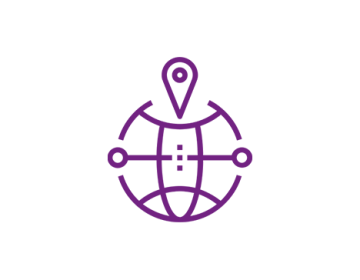 Still Have Questions?
Check out our FAQ page for more answer to your questions about teaching abroad.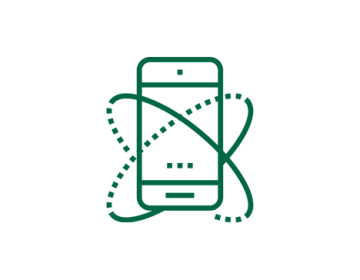 Further Assistance
For more help, call our team at 207-274-5783 or send us an email at teach@ciee.org.