Overview
Discover the Unique Culture of South Korea
Teach English in South Korea with CIEE and immerse yourself in Korean culture while growing personally and professionally. 
On CIEE's Teach in South Korea programs, you will be placed in an English teaching job at a reputable public or private school where you will help young children develop their English skills. In your free time, you can join colleagues for Korean BBQ, attend K-pop concerts, and head out on adventures with new friends to explore Korea's diverse cities and natural landscapes. 
All-Inclusive Support Services
CIEE will guide you through every step of teaching English in South Korea: 
Placement in a reputable public or private school in South Korea with competitive salaries and rent-free housing 
CIEE TEFL's online 150-hour TEFL Certificate course to prepare you for the classroom and ESL job market 
Expert visa guidance and preparation before departure 
A networking weekend in Seoul where you'll connect with other CIEE teachers, participate in professional development workshops, and explore Seoul's cultural attractions. 
A safety net of insurance, 24/7 emergency assistance, and ongoing support from CIEE staff based in Seoul 
Featured Programs
Teach in South Korea Programs
CIEE's Teach in South Korea program is the best fit for applicants who aren't already certified to teach English because it includes CIEE TEFL's online 150-hour TEFL certificate. Our Teach in South Korea Basics program offers the same package of preparation and support, minus TEFL certification, and is designed for applicants who already have a teaching credential or education degree.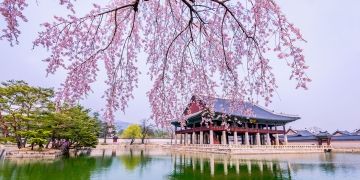 Private school placement assistance for teachers who already have teaching credentials and don't need TEFL.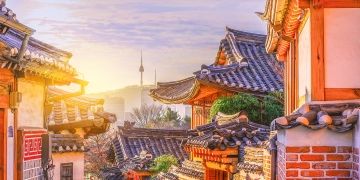 Teach English to elementary-aged students as a private school lead teacher. Placements are in cities across the country. TEFL included!
Teach English in South Korea with Confidence
Support Every Step of the Way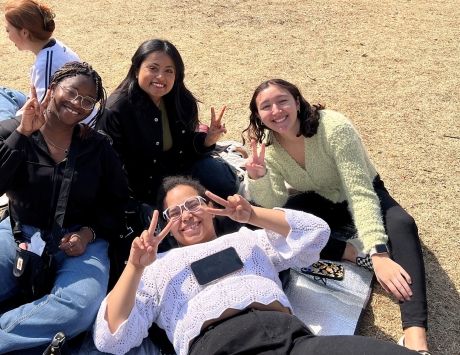 Comprehensive Pre-Departure Support
The best adventures always have a little uncertainty, but not too much! That's why CIEE Teach in South Korea offers the most comprehensive pre-departure package around, including:
Job placement at a reputable public or private school with competitive salaries, rent-free housing, and a contract completion bonus 
An online course with all the info you need to feel prepared to teach in South Korea and adjust to Korean culture 
Detailed pre-departure materials and insider advice to help you through the job search process with either private or public schools 
Expert visa guidance and all required documents to obtain an E-2 visa for teachers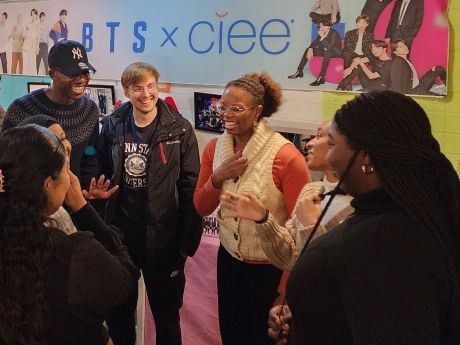 CIEE Weekend Seminars in Seoul
Once you've arrived and settled into your apartment, you'll be invited to join other CIEE teachers for a weekend of networking and professional workshops in Seoul.  During these weekends, you'll have the opportunity to build a network of new friends, explore Seoul together, and discuss best practices for teaching in South Korea.  CIEE's Networking and Workshop Weekends include:
Hotel accommodations in a lively neighborhood of Seoul 
Group meals to enjoy traditional Korean food and bond with your fellow CIEE teachers
Walking tours and visits to various cultural sites in Seoul 
Professional workshops led by experienced English teachers in South Korea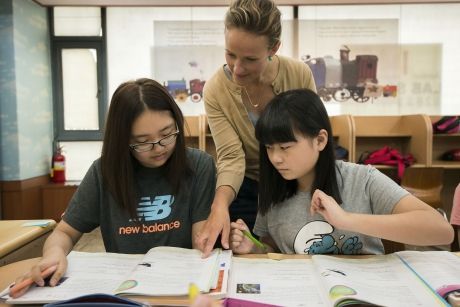 24/7 Support and Assistance
Just because you're settled into your new home doesn't mean we're going anywhere. Throughout your time teaching in South Korea, CIEE provides:
Ongoing support services from CIEE staff based in Seoul to help you navigate logistical, professional, or cultural challenges 
iNext international insurance and 24-hour emergency assistance services. See the policy description for more information.
South Korean-national medical insurance 
Teach in South Korea: Amy's Story
Get a glimpse into Amy's experience of teaching in South Korea and meet her adorable students.
 
Teach in South Korea in 60 Seconds
See what adventures await when you Teach English in South Korea and learn how CIEE will support you every step of the way – all in just 60 seconds.
FAQ
Frequently Asked Questions
There are two types of English teaching jobs available in South Korea: public and private school teaching positions. Each type of job offers certain advantages and, both are suitable for first-time teachers. Here's a breakdown of the differences between public and private school teaching jobs to help you decide which is a better fit for you: Our Teach in Korea programs can help you apply for either type! 
Private Schools – These after-school academies, also known as Hagwons, offer you more control over placement location, and the possibility of being placed alongside a friend, a partner, or other expat instructors. CIEE can get you ready and conduct a job search for you. 
Public Schools – CIEE is an official partner of the Korean government's EPIK program offering placements in public schools nationwide. These positions have longer vacations, a lighter workload, and Korean co-teachers in most classrooms. Applications are competitive, but CIEE guides applicants through the process and provides expert advice to help them maximize their chances of successful placement. 
CIEE will help you secure a job with either public or private schools.  If you're not sure which type of school you want to apply to, CIEE's Teach Abroad advisors can discuss the pros and cons of each with you.

Read More: Detailed Comparison of Public School and Private School Teaching Jobs in South Korea 
English teaching positions are available throughout South Korea. Private school jobs tend to cluster in cities and suburban areas while public school jobs are located throughout the country, including in rural locations.  
If you want to teach English in an urban setting, including in the greater Seoul area, you should consider applying for private school positions. English teaching jobs in the center of Seoul are extremely competitive for both public and private school positions and it is more likely that you will find a job in one of the suburbs around Seoul. 
Keep an open mind about location as this allows for a wider job search and foreign English teachers in South Korea have positive experiences in all types of locations. 
Yes! South Korea has one of the highest starting salaries for entry-level English teachers, when you consider that rent-free housing is already provided.  Private schools pay 2.3-3.0 million Korean won per month while public schools pay 2.1-2.4 million Korean won per month.  Teachers also receive a contract completion bonus of one month's salary at the end of the program 
If you're living like a local, other costs of living are significantly lower than in the US. This means that you can take care of meals, groceries, utilities, internet, cell phone, and local transportation, and still have plenty of money left over each month. You can use it to plan amazing trips, make student loan payments, or just save it up and bring it back with you! 
We get this question a lot: Can couples teach in South Korea together? Can friends teach in South Korea together? With private school jobs, it's pretty easy to do, since many of them are hiring two or more teachers simultaneously. Both people should apply to CIEE's program at the same time, and communicate their request clearly in conversations about placement preferences. It's important to note that arranging joint placement may require flexibility in terms of preferences for location or age group.
On the other hand, EPIK will only consider requests for joint placement from married couples.
As long as you meet the eligibility requirements, CIEE has a high acceptance rate. We want to help as many people teach abroad as possible! 
Public school positions are competitive, but CIEE's guidance through the application process will help you be successful. For private schools, it's easier to get a job, and we have a strong track record of successful placement outcomes.  

There are video interviews for both school types, and these are very important. Candidates should be energetic and professional, and demonstrate enthusiasm for teaching, not just travelling. We share additional tips with our candidates when they get to this phase of the process! 
Wherever you are placed, expect to have the role of a full-time, lead English teacher. Working hours will vary slightly from school to school, but a typical assignment for public schools is 20-25 classroom hours per week, with the rest of your schedule available for planning. The typical workload in a private school is 30-34 classroom hours per week, plus other duties like greeting students, lunch supervision, staff meetings, and special events. 
In the beginning, as you are still getting comfortable with the curriculum and the students' levels, you will spend more hours planning lessons outside of working hours. You'll get faster as you go! 
At a public school you will often have a Korean co-teacher to help with classroom management, as those classes are usually around 30 students. Private schools have smaller classes, usually around 5-12 students, but no co-teacher. 
In addition to the monthly salary, all public and private schools will arrange safe, comfortable housing for teachers, rent-free! Housing provided by schools is usually a studio or a one-bedroom apartment with a simple kitchen and basic furnishings. 
No, you don't need to speak Korean to teach English in South Korea.  In fact, you'll be expected to only speak English with your students to help them learn the language and to create an English immersion environment.  
Although learning Korean is not required, you will want to learn at least some basic Korean phrases to help you navigate daily life.  Koreans love to practice their English and you will find people are eager to help if you encounter difficulty communicating. 
Yes, South Korea is generally considered a safe country for foreign English teachers.  
South Korea periodically finds itself in the headlines because of posturing by its northern neighbor, but in reality it has enjoyed peace and stability for over 65 years since fighting ended in the Korean war.  
At CIEE, we use our international connections and resources to monitor safety and security in all of our destinations, relying on public and non-public information sources. At this time, we are confident that South Korea is a safe country in which to live and teach, and will remain so for the foreseeable future.  
No place is completely risk-free, whether at home or abroad, and it's important to follow common sense practices, such as not walking alone after dark, keeping your passport in a safe place, and being careful around roadways and motor vehicles. 
For more information about safety in South Korea, please consult the State Department's country page, and consider enrolling in the STEP program, which can be helpful for concerned family members as well! 
Teach in South Korea Blogs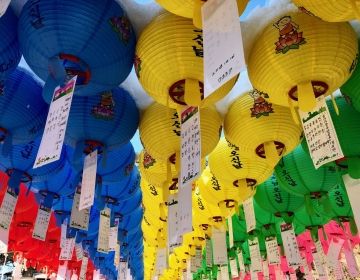 There are so many wonderful places in the world to teach English, as well as so many options with CIEE. I spent a while perusing and comparing each program until... keep reading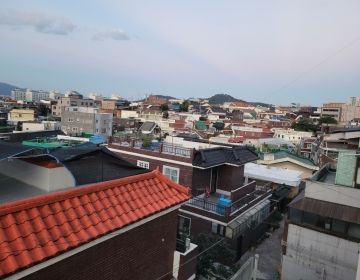 I have to say, I'm a little in love with my Korean apartment. For the next year, I think it will do quite nicely! When all was said and done... keep reading
Very far from her home in Boerne, Texas, Rebecca Rogers is currently an English teacher in South Korea! After earning her BA in International Relations from Austin College, Rebecca decided... keep reading
CIEE Teach in South Korea Reviews
"CIEE helped prepare me to move to Korea and also helped me afterwards with organizing an orientation to make friends and get helpful insight from alumni."

Helen A. | Teach in South Korea

"CIEE really helped me set up realistic expectations for what the work environment would be like here…. Even though adjusting to a new culture has come with plenty of big changes, I've felt prepared for all of it, and it really helps knowing that there's a network of folks from CIEE available to talk to and come to for support."

Josie W. | Teach in South Korea

"CIEE was very helpful and communicative with each step of the process. The in-country support is also so valuable and reassuring to have. When confronted with any issue I can go to them with trust."

Jillian C. | Teach in South Korea

"As for CIEE, I have received a plethora of resources and support from the team. I have also recently had an amazing trip meeting with fellow CIEE teachers and staff. It has been one of my favorite memories in South Korea thus far. Overall, I am grateful and happy with my experience— thank you, CIEE!"

Liljuan G. | Teach in South Korea
Contact Us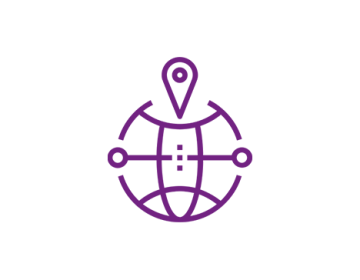 Still Have Questions?
Check out our FAQ page for more answers to your questions about teaching abroad.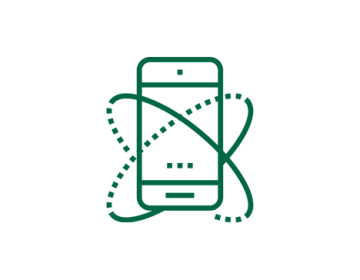 Further Assistance
For more help, call our team at 207-274-5783 or send us an email at teach@ciee.org.