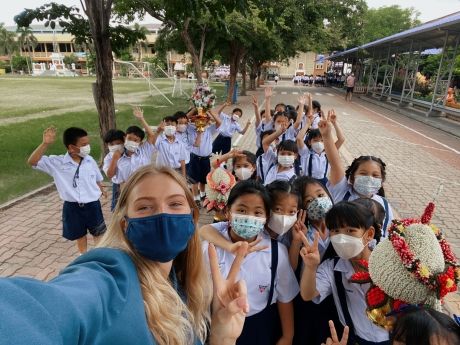 The First Question Typically Asked Is: "Why Teach Abroad?"
The simple answer is that it's a chance to do something wonderful and adventurous that will change your life forever. Teaching abroad captures what international exchange is all about. It's people from very different cultures coming together, learning from one another, and making positive connections. It's a way to travel, gain work experience, and do good all at the same time. It's an amazing chance to change lives for the better. Helping young students learn English opens doors to new opportunities for them. And helping adult learners enables them to communicate with English-speaking relatives and become more competitive in the global economy.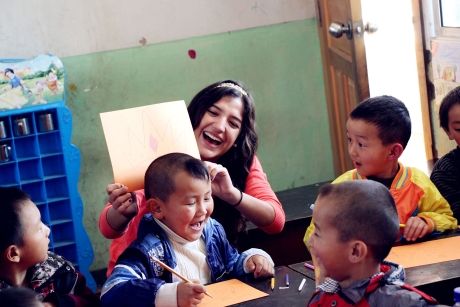 You Have Options
CIEE Teach Abroad offers paid and volunteer positions around the world, teaching English to a range of students in schools, universities, workplaces, and homes. Our programs are fully supported and include placement, training, orientation and assistance throughout your stay. We also offer a professional-level certification course in Teaching English as a Foreign Language (TEFL) to give you a head start on your teaching career.
What Makes CIEE Teach Abroad So Meaningful?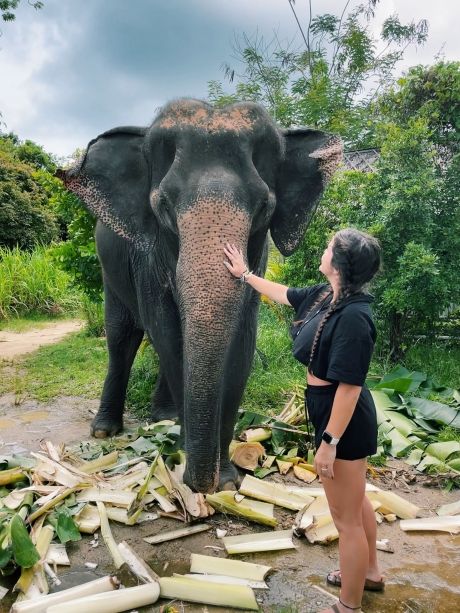 Travel With a Purpose
Teaching abroad is an opportunity to experience another culture and see the world in a way no tourist can. It's a chance to meet people, share ideas, and forge lasting friendships. And, it's the jumping-off point for an international adventure of travel, cultural exchange, and personal enrichment unlike any other.
When you teach English overseas, you're doing much more than visiting another country. You're becoming an educator – a productive, contributing member of that society.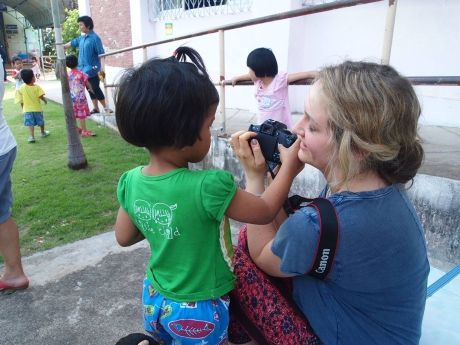 A Chance to Make a Difference
Providing access to education is one of the most important things a society can do for its people. Education brings opportunity and prosperity. CIEE teachers contribute to building stronger communities by improving education, helping students of all ages connect in English.
As a CIEE Teach Abroad participant, you also take part in the life of the community. Daily interaction with people both in and out of the classroom brings a deeper appreciation for other cultures. That's where understanding and friendship begins.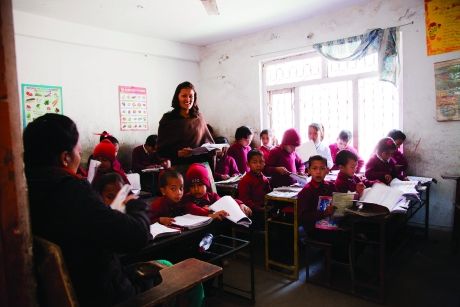 A Great Way to Advance as a Young Professional – And as an Individual
Teaching abroad is a smart investment in your future. If your career path leads to education, it will give you a solid résumé. And if you become TEFL-certified, you'll earn an important teaching credential as well. For a midcareer professional, it can be a break from the routine that reinvigorates you.
Benefits extend beyond the teaching profession. Employers of all kinds put a high value on international work experience. CIEE alumni have learned how to navigate other cultures, adapt to new environments and cultures and meet the challenges of working independently. They have stronger language and personal skills, and a broader view of the world – a valuable addition to any workplace. Every participant becomes part of the extensive CIEE alumni network that offers professional development, job connections, mentoring, and much more.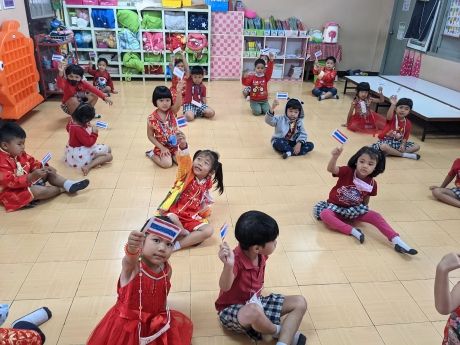 See Yourself as a Teacher
You may be wondering, "Can I do this?" For many, the answer is a resounding "yes!" People from many walks of life have found success and fulfillment as CIEE Teach Abroad participants. Some are recent college graduates looking to jump-start a career. Others are professionals or retirees who want a change of pace and a chance to see the world in a way that's rewarding. All have an interest in giving back, sharing knowledge, and learning from others – and a desire to discover other cultures.
Do you need teaching experience? No. We'll give you the tools and training you need to succeed, and you can acquire TEFL certification to get an even stronger grounding in teaching if you wish.
What about language skills? Many CIEE Teach Abroad programs don't have a language requirement. In fact, host schools in Asia prefer teachers who don't speak the local language.
Should you? If you want to see the world, inspire students, immerse yourself in another culture, and do something meaningful and beneficial – then yes.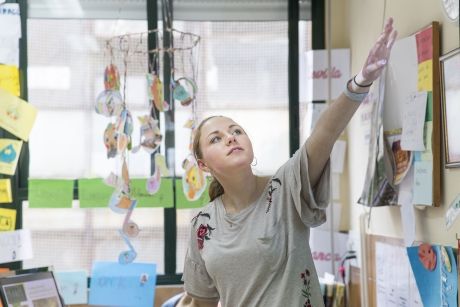 Who Teaches Abroad?
CIEE teachers are people just like you. They're curious and adventurous, with a love for travel. They come from all walks of life; and they have one thing in common: A desire to see the world while doing something productive.
Our participants have great stories to tell! See what they're doing, all around the world.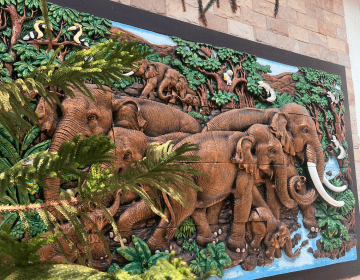 Trying to figure out what to pack for Thailand and wished for a more comprehensive list? Here is what I brought from home, what I could have done without, and what I wished I brought. Hope this helps!
Those who have traveled to other countries have encountered culture shock before. It may be realizing that you pay for water at a restaurant or public restroom. Culture shock may... keep reading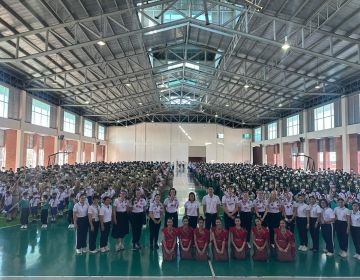 Starting a new job is difficult no matter where you are. Starting a new job and moving across the world comes with a new set of factors and challenges. The... keep reading