CIEE'S Teach Abroad Programs Change Lives
CIEE understands how transformative teaching abroad can be, both for participants and those they teach. Since 1947, we've dedicated ourselves to making the life-changing benefits of international exchange accessible to people around the world. CIEE Teach Abroad accomplishes that goal in a unique way, by offering the opportunity to combine exchange and travel with a valuable contribution to society.
Teaching abroad takes dedication and time on your part. It can be tremendously rewarding – personally and professionally – if you've got the right program and team behind you. That's why we offer a range of programs, invest in helping you find the right teaching position, prepare you for it, and support you during the program and beyond as a CIEE alumnus.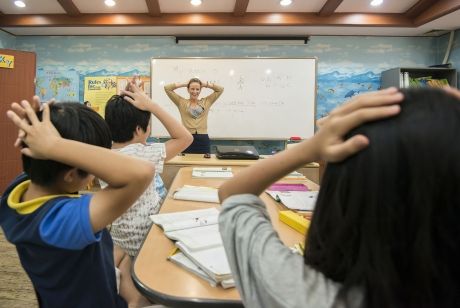 The CIEE Experience Includes Everything You Expect and More:
A teaching position
Competitive compensation for paid positions or room and board for volunteers
Visa assistance
In-depth orientation and training before departure and on arrival
Intercultural training
Language learning
Professional-development opportunities
High-quality Teaching English as a Foreign Language (TEFL) certification – included in some programs, optional for others
International insurance
24/7 support from in-country staff members and from CIEE headquarters in Portland, Maine
10% alumni discount for applicants who have already participated in a CIEE program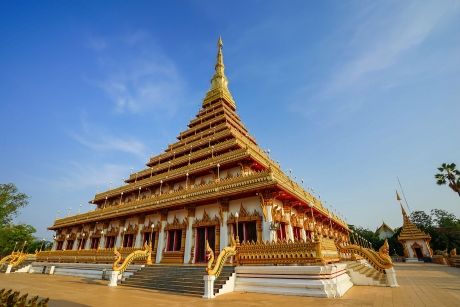 Full Programs That Cover More Than Recruitment
The difference between CIEE and job recruiters is simple: quality. We offer programs that prepare you more thoroughly and offer more assistance. CIEE stands with you throughout the program, taking care of everything from contract negotiations to insurance coverage. Our goal is to provide you with the best possible experience, handling all details and leaving nothing to chance.
It's important to recognize that not all costs can be counted in dollars and cents. Proper planning is priceless, and that's what CIEE delivers. With decades of leadership in international education and exchange, CIEE offers unmatched expertise and value that set our programs apart.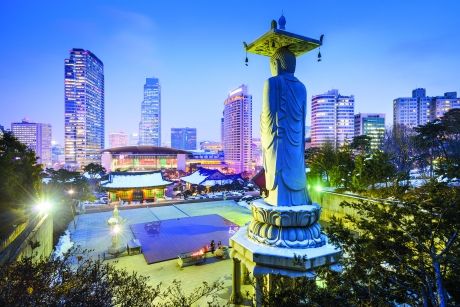 Support That Lets You Focus on the Big Picture
Finding and getting ready for an overseas teaching position can be challenging, with many details and unknowns to think about. Letting CIEE lead the way with its fully supported programs is smart! From start to finish, we know what it takes to make your program a success.
CIEE will help you find the best teaching experience to align with your skills, aspirations, and goals. We recognize that what goes on outside the classroom – the discovery and adventure – is as important as what happens at school. CIEE makes sure that every participant has ample cultural-exchange opportunities and time for exploration. Some CIEE programs offer travel discounts, making it even easier to expand your horizons.
Participants are responsible for some preparation, such as getting a medical checkup and a passport, and making travel arrangements to the destination country. Your program fee covers everything else, including contract negotiations, training, orientation, professional-development seminars, and in-country support.
CIEE expert advisors, both in the United States and at your destination, are your reliable companions and guides. You can call us any time for advice and answers.
CIEE is recognized for the level of support it gives all participants.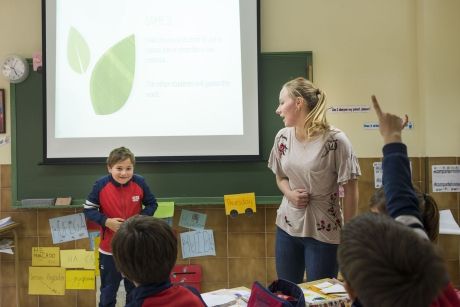 What This Means for You:
CIEE is your one-stop information hub. We'll help with everything from advice on what to pack to details about the destination's culture, customs, and climate.
When you arrive, we'll help you find a place to live – and if you're a volunteer, we'll arrange for a no-cost homestay with a local family.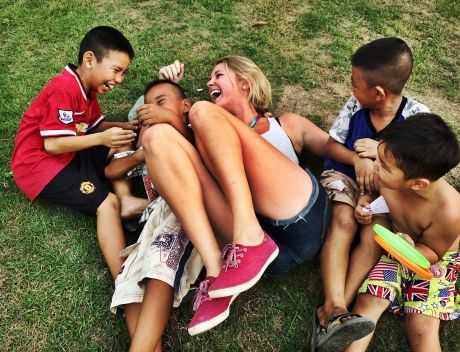 Orientation That Ensures You're Ready
From the moment you arrive in your host country, CIEE is there to make you feel comfortable in your new surroundings, and prepared to welcome your students with a smile. CIEE Teach Abroad includes extensive on-location orientation and training, tailored to your program. These sessions are thorough – and enjoyable!
Here are some other benefits we offer:
Instruction in teaching
Assistance with lesson planning
Cultural workshops and excursions
Language training
Opportunities to connect with other participants