My Decision to Teach English in Thailand and Why You Should Too
Hello lovely readers! I'm Isabel and I'm thrilled to be using this platform to share my journey moving abroad to teach English in Thailand. After graduating from the University of Michigan in April of 2023, I decided there was no better time than the present to move to Thailand to teach English. I now find myself in Pattaya, a city located along the coast about 100 kilometers southeast of Bangkok. By nature of being along the coast, the city has transformed in the past five decades from a quiet fishing village to a stunning city filled with resort hotels, beaches, and a breathtaking temple. My first post is about the factors I considered when applying and eventually accepting my offer to the CIEE Teach in Thailand program. 
Why Teach in Thailand? 
For a graduate fresh out of school who did not study education, I have a lot of experience in education. I worked part-time throughout college as an elementary and middle school tutor, I was a teaching assistant at a preschool and a university class, and a volunteer English as a foreign language (EFL) teacher. With my teaching experience, finding a job within education in the States would have been feasible. Instead, I decided to pack my bags for six months and move across the world to a country and continent I had never been to and teach full-time as an EFL teacher. The question then becomes: why? 
1. I got the travel bug
During my junior year of college, I spent six months studying abroad in Bologna, Italy in an Italian immersion program. Though my first few weeks in Italy were a time full of homesickness and struggles of learning a new culture, the outcomes I got from it have changed my outlook on life. After graduating college, I realized that I was not quite ready to leave behind my traveling days and knew that going abroad was my top priority in searching for a job. 
2. TEFL Certification
Whether teaching English as a foreign language (TEFL) is my dream job or not, being a native speaker of English with teaching experience and a TEFL certificate is a highly sought-after combination. In a few years, I picture myself either pursuing further education or teaching full-time. In both cases, a TEFL certification would give me an edge in competitive EFL teaching positions or would provide me the credibility to tutor and work my way through further education.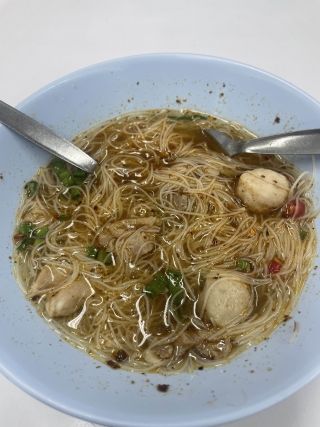 A noodle dish I ordered my first week in Thailand that cost just over 1 USD/ 40 Thai BHT. 
3. The Food 
Thai food is always my go-to comfort food at home. In my household, we rarely eat out, and 90% of the time I order in, I choose Thai food. The food is truly exquisite here and for a great price. Going to Thai marketplaces makes trying new foods overwhelming but so easy. Be prepared for how spicy the food can be and learn quickly how to say "little spice" or "no spice" in Thai. 
4. Career Sampling
Though I have spent many years in the education sector, I never knew what it was like to be a full-time teacher. Being a teacher was my dream in high school. During college I found myself investigating a few other career paths, some that I rejected, and others that I remain undecided on. Teaching abroad in my program allowed me to become a full-time teacher with the flexibility of a one-semester term when most jobs and programs require a minimum of one year.
5. Immersion in a non-Westernized culture
As an anthropology major, my studies focused on humanity as a whole, including the diversity of societies in the world. My degree gave me a framework for approaching cultural differences, but the reality is that I grew up in America, an extremely Westernized country, and 80% of my traveling experiences abroad have been in Westernized countries. Given that I am someone fascinated by culture, I placed great value on moving to a country that was outside the Westernized cultures to learn more about perspectives that differ more significantly from my own than other countries I have been to in the past. 
6. Affordable Lifestyle: 
Thailand has come up time and time again as one of the cheapest countries to travel to in the world, especially in eastern Asia. A simple dinner of noodles or rice can be as cheap as $1, and ordering from Grab (Thailand version of Uber Eats) costs about $3. Taxi rides range from $2-8 for between a 15 and 45-minute drive. My monthly phone plan that gives me over 80 GB is just over $8. All around, Thailand fits the budget.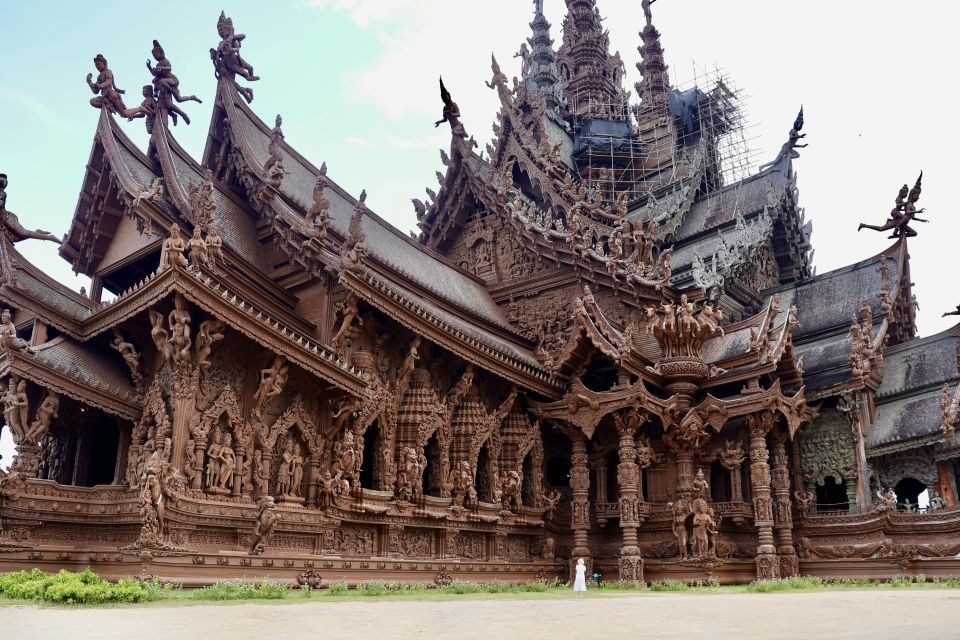 7. Thailand is beautiful
Everything I had ever heard and seen online, heard from people, and read in books emphasized just how beautiful Thailand is. Almost every picture of Thailand shows the crystal clear waters in the south and the green mountainous regions of the north. Temples are scattered across towns and cities and always add some culture to the travel experience. 
8. The people
Thai people are incredibly polite, friendly, and giving. After meeting only half my classes, I have already received multiple gifts from students that range from stickers to cookies. Thai people I meet always have huge smiles on their faces and are always fascinated to talk with and learn more about me. 
9. Step Foot in Asia 
By nature of getting the travel bug, there are many countries in Asia I would love to explore. However, to me, Asia seemed to be a world away, and I found the prospect of planning a solo trip to Asia too daunting. Instead, I would find myself planning trips in Europe by nature of being more familiar with the systems and cultures. The CIEE Teach in Thailand program was an organized way for me to approach travel to Asia with a team backing me in adjusting to culture shocks, norms, and customs. The CIEE team was able to hold my hand through navigating the norms of a new continent. 
10. Teaching is highly respected
On day 1 of teaching at my school in Pattaya, there was a welcoming ceremony for us American teachers. Students and teachers alike were celebrating our arrival, and have been thanked in our community for the work we do. I feel so appreciated by the community which warms my heart and fuels me to keep improving and growing as a teacher so my students can do the same.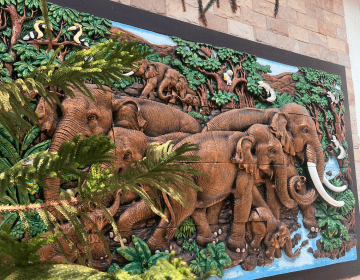 Trying to figure out what to pack for Thailand and wished for a more comprehensive list? Here is what I brought from home, what I could have done without, and what I wished I brought. Hope this helps!
Those who have traveled to other countries have encountered culture shock before. It may be realizing that you pay for water at a restaurant or public restroom. Culture shock may... keep reading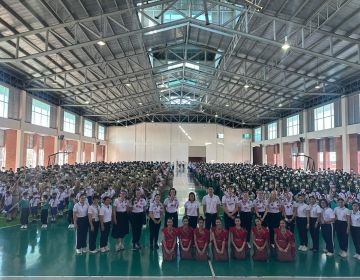 Starting a new job is difficult no matter where you are. Starting a new job and moving across the world comes with a new set of factors and challenges. The... keep reading