The Czech Republic is a beautiful European country noted for its romantic architecture, world-class beer, and idyllic landscapes. That, paired with a thriving English industry, and you have a winning combination that attracts thousands of ESL teachers every year interested in experiencing the beauty of Bohemia for themselves. 
Most aspiring ESL teachers dream of teaching English in Prague, enticed by the UNESCO World Heritage city center and the promise of city living. However, competition can be fierce in the country's capital, and the smaller towns and cities shouldn't be overlooked. They also provide a high quality of life and the unique opportunity to gain an intimate glimpse of Czech culture.
Snapshot of Teaching English in Czech Republic
Avg. Salary: $600-$1,500/month
Teaching Hours: 20-25 hours
Duration of contract: 10 months
Peak hiring season: September and January
School term: September to June
Visa requirements: Zivnostensky List (Czech business/freelance license), Employee card, or  EU citizenship
Why Teach English in Czech Republic?
The Czech Republic is a fantastic place to teach English, thanks to its low cost of living and work permits that allow Americans to live and teach in Europe. While it's possible to work with younger students in public and private schools, most teaching opportunities are teaching business English to working professionals, perfect for those who prefer to work with adults over children.
Not only does the Czech Republic host a thriving English industry, but its location in the heart of Europe means easy access to beautiful attractions in places like Germany, Poland, Austria, and Slovakia.
Read More: Is Teaching Abroad Alone Safe for Women?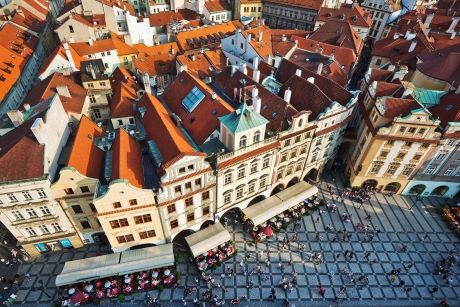 Typical Requirements to Teach English in Czech Republic
To teach English in Czech Republic, aspiring ESL teachers must meet a few strict job requirements. To be eligible you'll need to have:
Advanced or native English speaking ability, native speakers preferred
A bachelor's degree in English or any field
Previous teaching experience
A TEFL certificate is very important for those without a degree in education, and CIEE TEFL's 150-hour course provides teachers with comprehensive ESL training needed to succeed in the Czech Republic.
Types of Teaching Jobs in Czech Republic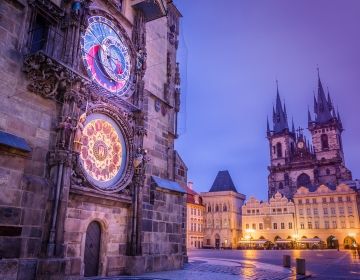 Public Schools
Teaching at public schools in the Czech Republic is a fantastic opportunity to gain professional experience in the classroom. The positions often pay better than other teaching jobs, and the work schedule is during regular school hours.
To be considered for these positions, you must submit proof of your qualifications and documents to the Academic Information Agency (AIA), a government-affiliated organization that connects teachers with hiring schools. Most public school positions lay outside of Prague.
Teachers without a degree in education will need a reputable TEFL certificate to be considered, and previous teaching experience is highly preferred.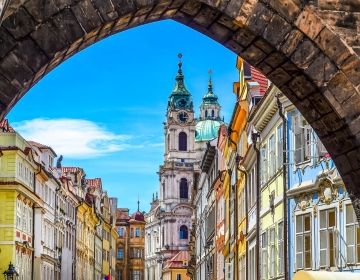 Private Language Academies
Private language schools in the Czech Republic offer after-school English lessons for kids and after-work sessions for business adults. However, there is more demand for teaching evening classes to adults than children. These positions require less strict requirements than public schools but subsequently pay less.
To teach at a private language academy as a non-EU citizen, you'll most likely need proof of a Czech business license or a Živnostenský List (Živno for short) to be eligible.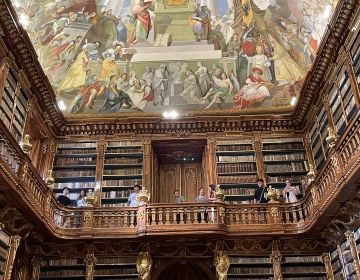 Private Tutoring
Another option is to establish yourself as a private English tutor as a freelancer, a route that's possible once you have a Živnostenský list (freelance visa). Private tutors in the Czech Republic can earn $12-$25 per hour. 
Most private tutoring gigs are with adults seeking to better their business English, and most opportunities are in Prague.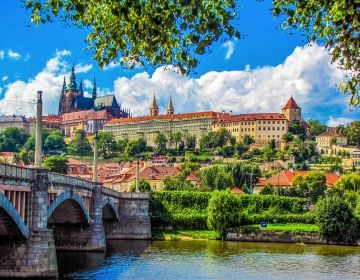 Summer Camps
Working as a counselor at English summer camps in the Czech Republic is ideal for those seeking a short-term teaching experience in a new country. Most summer camps run between June and July and provide their teachers with free accommodation and daily meals. 
Summer camp pay ranges between 5,000-7,500 CZK ($225-$340) per week. Well-known summer camps are hosted by Spevacek, DESCARTES, and Watts English.
Where to Find Teaching Jobs in Czech Republic
There are a few different ways to secure a teaching job in the Czech Republic.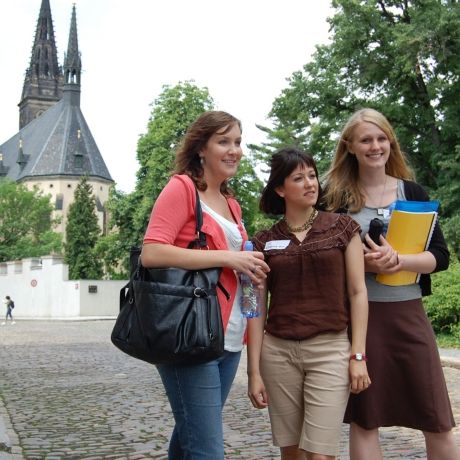 Academic Information Agency (AIA)
For those interested in a public school teaching position, you'll need to apply through Czech Republic's AIA. AIA is an organization that acts as a liaison between prospective teachers and primary and secondary public schools throughout the country. AIA does not handle the application process but instead passes on teacher information to hiring schools. 
Teachers at public schools can expect the same pay and benefits as local Czech teachers and are often placed in smaller cities or rural places. Successful applicants will need to secure a Czech Employee Card (a long-term residence permit), before arriving in the country.
You can apply on AIA's online web form here.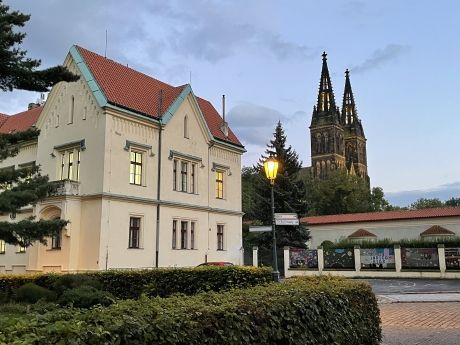 Apply Directly to Private Language Schools
Many private language schools list their current openings on their website making it easy for teachers to apply from home. Some of the most popular private language schools in the Czech Republic include Spevacek, James Cook Languages, Berlitz, and International House.
It's also possible to find ESL jobs in Czech Republic on general job boards like Dave's ESL and TEFL.com. 
Frequently Asked Questions
You've got questions. We've got answers.