For those seeking a more off-the-beaten-path teach abroad destination, Hungary should be at the top of your list! Having joined the EU only in 2004, the country has seen a quick rise in demand for English in order to compete with other EU nations. This, coupled with Hungary's education-forward cultural attitude, has meant a continued increase in demand for ESL teachers.
Not to mention, this central European country provides Americans with the rare opportunity to live and teach in Europe. Hungary is also revered for its historic architecture, stunning landscapes, and fascinating history and culture with influences from both the East and West. There's truly so much to love about living and teaching English in Hungary!
Snapshot of Teaching English in Hungary
Avg. Salary: $700-$1,200/month
Teaching Hours: 20-25 hours
Duration of contract: 10-12 months
Peak hiring season: June, year-round
School term: September to June
Visa requirements: Work permit or EU residency
Why Teach English in Hungary?
First and foremost, Hungary has become one of the best opportunities to teach English in Europe for Americans, thanks to programs offered by CIEE TEFL and CETP. These programs not only accept Americans without EU citizenship but also ensure that teachers are paid enough to afford a comfortable standard of living. 
Not to mention, teaching English in Hungary means living in central Europe where exciting travel spots are just a short train or plane ride away. The nation's capital city of Budapest is also often regarded as one of Europe's most beautiful cities and is home to a large expat community, making it easy to meet fellow travelers. 
Read More: Is Teaching Abroad Alone Safe for Women?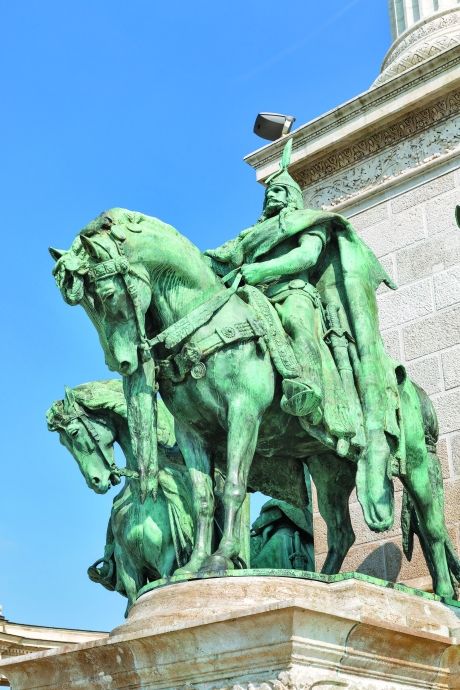 Typical Requirements to Teach English in Hungary
To teach English in Hungary, aspiring ESL teachers must meet these key job requirements, and unfortunately, there's not a lot of wiggle room for those who don't have:
Advanced or native English speaking ability
A bachelor's degree in any field
A certified clean bill of health
A clean background check
Prior teaching experience is another common job requirement for teaching English in Hungary. If you don't have any experience, choosing a TEFL certificate with a TEFL practicum is an excellent way to gain some! 
CIEE TEFL's 150-hour course provides teachers in training with 20 hours of valuable TEFL practicum that can count as teaching experience on your resume. 
Types of Teaching Jobs in Hungary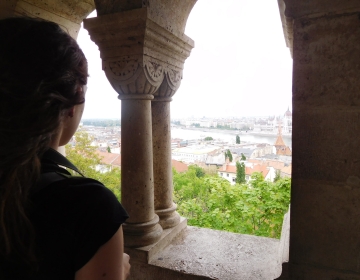 Public Schools
One of the best ways for Americans to teach English in Hungary is through the public school system. ESL teachers who opt to work in Hungary's public schools can be placed in various cities, including more rural destinations. 
To teach English in Hungarian public schools, CIEE TEFL graduates and alumni can apply through CIEE TEFL's Job Placement Assistance Program in Hungary for free. Another popular organization is the government-approved organization known as Central European Teaching Program (CETP).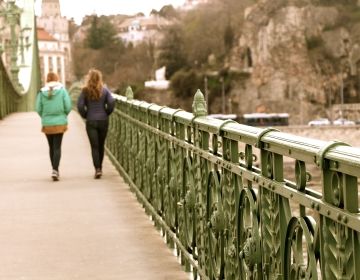 Private Bilingual Schools
Bilingual schools in Hungary are private schools that provide students with an education in both Hungarian and English. These schools hire TEFL-certified English teachers to lead not only English classes but other core subjects taught in English like math or science. Bilingual schools generally provide higher salaries than other teaching opportunities in Hungary.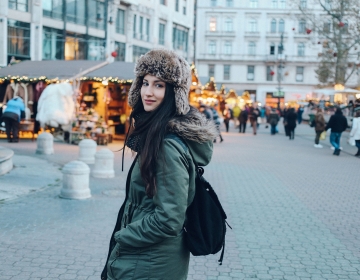 Universities and International Schools
Highly qualified teachers with a degree in education and a teaching license are eligible to teach English at universities and international schools. These positions provide the highest salaries and benefits for teachers.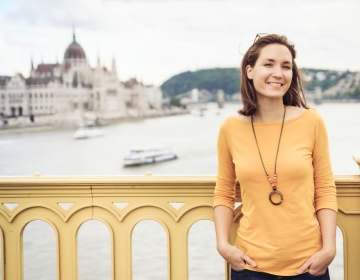 Summer Camps
There are also summer camps that hire native English speakers, like Let's Play English and Funside, that provide an excellent opportunity to teach in Hungary for a shorter period of time. English summer camps don't typically pay a lot but do provide counselors with room and board and the unique chance to live and experience Hungarian culture.
Where to Find Teaching Jobs in Hungary
You have options when it comes to finding teaching jobs in Hungary. Although it's possible to find a job before arriving in Hungary, most teachers find success applying in person.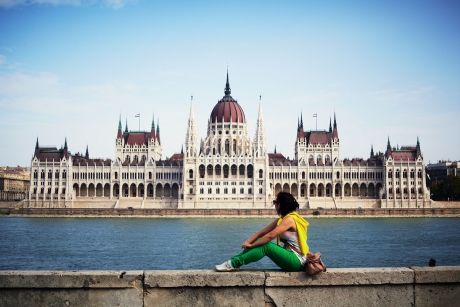 CIEE TEFL Job Placement Assistance in Hungary
CIEE TEFL's Job Placement Assistance in Hungary is a fantastic opportunity that connects CIEE TEFL alumni and current students with partner bilingual K-12 schools in Budapest. CIEE TEFL's partner-school placements are 11-month contracts that provide a sizable monthly income of 365,000 HUF ($1200) per month. 
English teachers are primarily hired to lead English classes but may also have the opportunity to teach other subjects in English like science and math. Those who have citizenship in the United States, Canada, Ireland, the United Kingdom, or South Africa are eligible to take advantage of CIEE TEFL's job search assistance in Hungary. CIEE TEFL placement assistance is free to all CIEE TEFL students and alumni.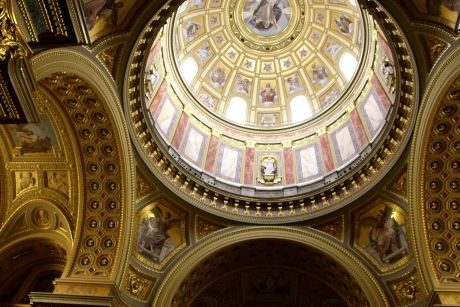 Central European Teaching Program (CETP)
CETP is a recruitment organization that helps non-EU citizens teach English at public schools in Hungary. The program requires an application fee and provides successful applicants with teaching job placements in Budapest or throughout the country. The salary provided by CETP is about $500 per month, enough to live comfortably with the included cost-saving benefits of free housing, health insurance, and paid time off.
Applications are accepted year-round and are open only to U.S., Canadian, and U.K citizens. To participate in CETP, you must pay $1,900 for a placement outside of Budapest or $2,500 for a position in Budapest, which covers CETP's visa and placement assistance.   
Learn more about how to apply to CETP on their official website.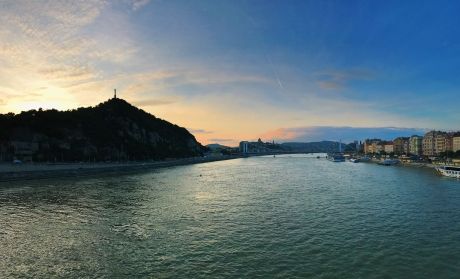 Applying to Bilingual Schools Directly
It's also possible to apply to Hungary's bilingual schools directly. However, many schools prefer to interview prospective teachers before offering them a full-time teaching position. Additionally, most schools require teachers to have EU residency, which means American ESL teachers may find it challenging to find a job independently.
Thankfully, the previously mentioned programs like CIEE TEFL's Job Placement Assistance in Hungary make it possible for Americans to teach English in Hungary.
Frequently Asked Questions
You've got questions. We've got answers.