Mexico is quickly becoming a popular place for expats seeking a new place to call home. And thanks to the high demand for English instruction, teaching English is a fantastic way to get there. However, teaching salaries in Mexico are low compared to other places to teach English abroad. But thankfully, the cost of living is affordable, and its vibrant traditions make the low salary easy to overlook.
Not to mention, Mexico is home to a rich culture made up of European colonial influence and the historical legacies of ancient civilizations like the Maya and Aztec. Mexico is attractive for English teachers seeking warm weather and a desire to learn more about its diverse culture.
This ultimate guide shares all you need to know to start teaching English in Mexico.
Snapshot of Teaching English in Mexico 
Avg. Salary: $500-$1,000/month
Teaching Hours: 20-25 hours
Duration of contract: 12 months
Peak hiring season: December/January, July/August, year-round
School term: August - July
Visa requirements: FM3 Work Visa 
Why Teach English in Mexico
Mexico is one of a few teach abroad destinations where you can teach English without a degree, and there are endless opportunities to be found across the country. Plus, teachers have a lot of options in Mexico. Whether you wish to teach adults or children and live in the city or countryside, it's all possible.
It's also a fantastic destination to practice or learn Spanish, eat endless Mexican street food, and live amongst sandy beaches and incredible landscapes.
Read More: Is Teaching Abroad Alone Safe for Women?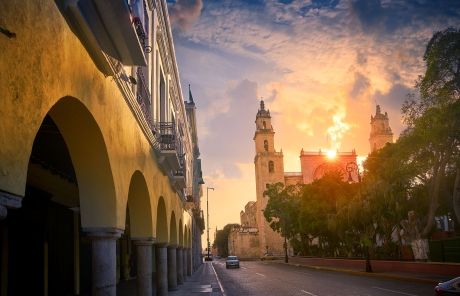 Typical Requirements to Teach English in Mexico
Mexico has fairly accessible job requirements compared to other countries. You'll need to have:
Native English proficiency, citizenship from the U.S., U.K., Canada, Australia, Ireland, New Zealand, and South Africa is sometimes preferred
A TEFL certificate 
A Bachelor's degree, not always required but typically preferred
Having a reputable TEFL certificate isn't only a job requirement, but it's also required when you apply for your FM3 Work Visa in Mexico. Additionally, applying for ESL jobs in person is typically the best way to secure an interview and vet prospective schools.
Types of Teaching Jobs in Mexico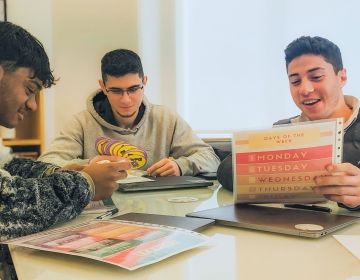 Language Centers
Most ESL teachers in Mexico find work at a language center because these jobs are plentiful. Language centers work with primarily professional adults, but there are opportunities to work with school children as well.
Language centers pay by the hour and require teachers to have flexibility in their schedules. For example, you may be expected to work weekdays, weeknights, and/or Saturdays. Additionally, new teachers may only receive part-time work as you build up trust and experience with your language center. Language centers typically pay $10-$14 an hour.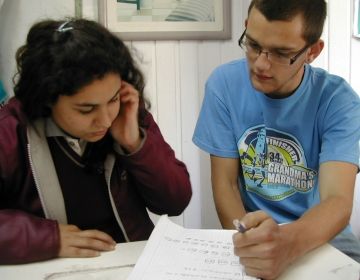 Private Tutoring
It's also possible to tutor privately, and most ESL teachers in Mexico do so to supplement their income. You can earn a bit more per hour in the bigger cities as a private tutor. 
Many ESL teachers charge $7-$15 per hour for their tutoring services.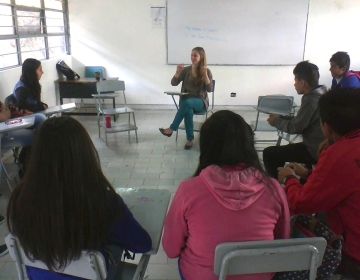 International Schools
Teachers who have advanced qualifications like a four-year degree, TEFL certificate, previous experience, and a teaching license can apply to positions at K-12 bilingual international schools. International school teachers typically work a regular schedule and may not only be expected to teach English but other subjects as well.  
These positions are prestigious and competitive and pay pretty well. On average, teachers at international schools can earn $1,000-$1,200 per month. These positions are also more likely to offer additional benefits like housing.
Where to Find Teaching Jobs in Mexico
Finding a teaching job in Mexico may require a bit of research, especially if doing so before arriving in Mexico. Here are a couple of ways to find open teaching positions.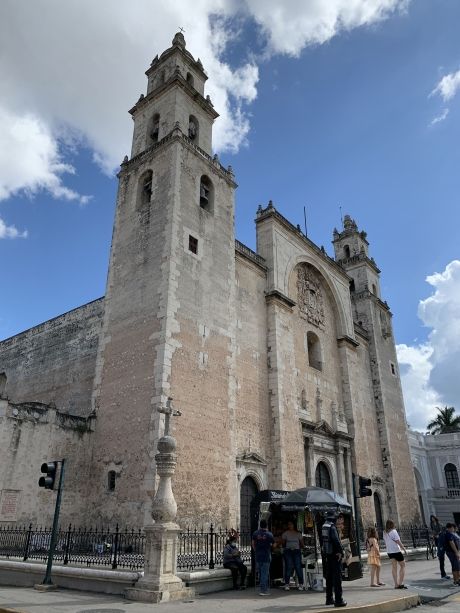 Apply Directly to the School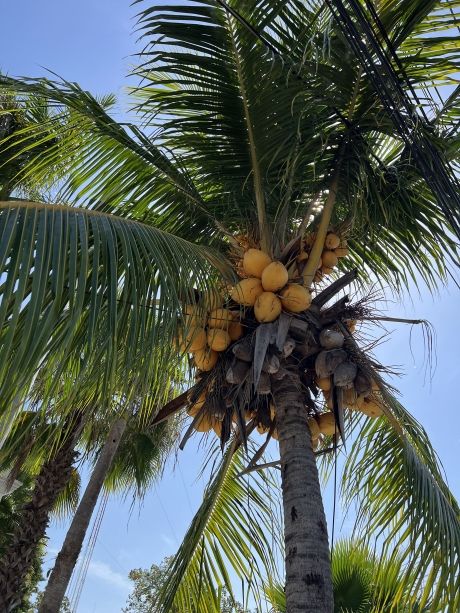 Job Boards + Facebook Groups
Frequently Asked Questions
You've got questions. We've got answers.