South Korea is nestled on the southern portion of the Korean peninsula and is famous for vibrant Buddhist temples, striking mountain peaks, and miles of coastline. This densely populated nation is also home to exciting cities and delicious eats.
South Korea is an exciting teach abroad destination that boasts a modern culture and a deep connection to its traditional history.
Snapshot of Teaching English in South Korea
Avg. Salary: $1,500-$2,500+/month
Teaching Hours: 20-25 classroom hours
Duration of contract: 12 months
Peak hiring season: February and August for EPIK, year-round for private academies 
School term: March to mid-July, and end of August to mid-February
Visa requirements: E-2 Visa applied for before entering South Korea
Why Teach English in South Korea?
South Korea is a popular place to teach English for many reasons. First, teaching jobs in Korea are some of the best-paying ESL jobs globally with the most relaxed job requirements. Second, ESL jobs in Korea often include excellent benefits like free furnished housing, reimbursed airfare, and national health insurance.
Not to mention, many teachers who move to South Korea find the culture easy to adapt to and a high standard of living that allows for frequent travel and entertainment.
Read More: Is Teaching Abroad Alone Safe for Women?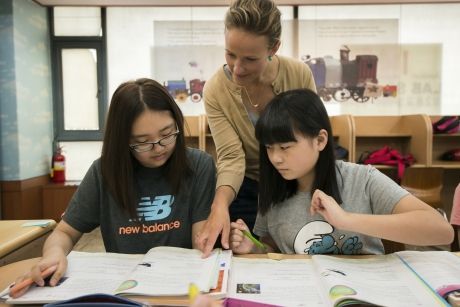 Typical Requirements to Teach English in South Korea
In order to teach English in Korea, you must first confirm that you're eligible. The main requirements are:
Be a native English speaker from the U.S., U.K., Canada, Ireland, Australia, New Zealand, South Africa, or India
Hold a bachelor's degree in any field 
Have a TEFL certificate of 120 hours or more
Proof of a clean background check
Types of Teaching Jobs in South Korea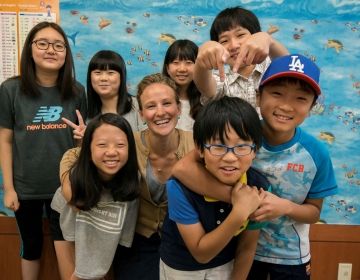 EPIK Program
EPIK, or the English in Korea Program, is a government initiative that hires native English teachers to teach English in public schools across the nation. EPIK teachers work alongside Korean co-teachers to lead classes and are contracted to work 40 hours a week, with 22 hours a week of actual teaching hours. Applicants can only list one placement preference, which means it's not uncommon for EPIK teachers to teach in rural parts of Korea.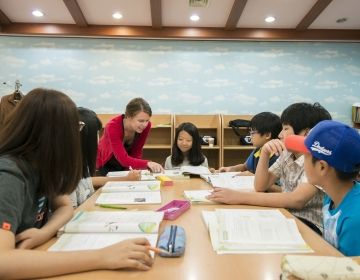 Language Academies (Hagwons)
Studies are taken quite seriously in Korea, so much so that many students continue studying at private academies called Hagwons after their normal school day. These private schools contract hagwon teachers to tutor children on nights and weekends. Hagwon jobs typically offer fewer benefits but provide greater freedom in choosing where to teach in Korea.
International Schools
International schools in Korea also hire native English speakers to lead various subjects or grade levels. International schools require teachers to have a degree in education, a teaching license, and some teaching experience. These jobs are best for establishing a long-term career in South Korea.
ESL Jobs in Korea: Teach Abroad Programs and Job Boards
Once you decide which ESL job in Korea is right for you, it's time to start job hunting and apply to your program of choice.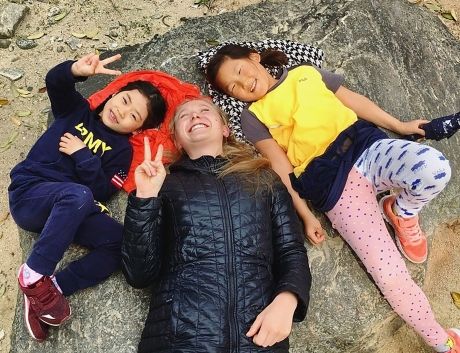 CIEE Teach Abroad
One fantastic way to teach English in South Korea is through the CIEE Teach Abroad Program. The program includes CIEE TEFL's flagship 150-hour TEFL course, access to an expansive network of hiring private academies (hagwons), pre-departure assistance, and one year of iNext international insurance, amongst other perks! CIEE Teach Abroad also helps those who are wanting to apply to the EPIK program.  Applying to EPIK is a complicated and competitive process, but CIEE's support helps ESL teachers turn in strong applications. 
It's also possible to apply to the EPIK program independently. The application process can be found on EPIK's official website.
Learn more about the CIEE Teach Abroad Program in South Korea.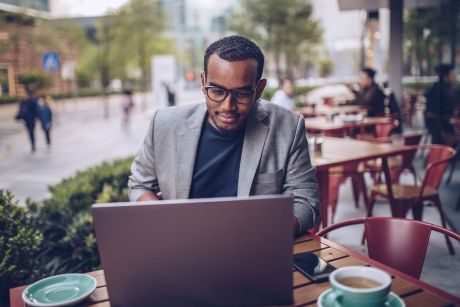 Dave's ESL Cafe
Dave's ESL is a comprehensive resource that helps ESL teachers find jobs, network with other teachers, plan lessons, and more. It also offers one of the largest ESL job boards in the world, where hiring schools advertise current openings. 
Before committing to a hagwon position found online, be sure to check reviews and the Korean Black List website to ensure it's a trustworthy institution. Unfortunately, not all hagwon positions in Korea are created equally.
Frequently Asked Questions
You've got questions. We've got answers.