Vietnam is often considered one of the best places to teach English abroad, and it's not just because of its warm tropical climate and fantastic food! English is in high demand throughout this Southeast Asian country, which means there are plenty of different job opportunities available year-round. 
Not to mention, ESL teachers in Vietnam typically enjoy a comfortable quality of life thanks to the relatively high teaching salaries and low cost of living. So, if you've ever wondered how to make moves to Asia, this guide shares all you need to know to start teaching English in Vietnam.
Snapshot of Teaching English in Vietnam
Avg. Salary: $1,200-$2,000/month
Teaching Hours: 20-30 hours
Duration of contract: 6-12 months
Peak hiring season: Year-round for language centers, Spring for public schools
School term: September to May
Visa requirements: Work permit, business visa or temporary residence card
Why Teach English in Vietnam?
Teaching English in Vietnam comes with a long list of benefits. ESL teachers not only enjoy an outstanding work-life balance, but also plenty of choice in where to teach in Vietnam as well as the type of position.  
Vietnam is also a popular destination with a large and diverse expat community, making it very easy to meet fellow teachers. Couple that with the gorgeous landscape made up of beaches and mountains, and you have a picture-perfect place to gain valuable professional experience. 
Read More: Is Teaching Abroad Alone Safe for Women?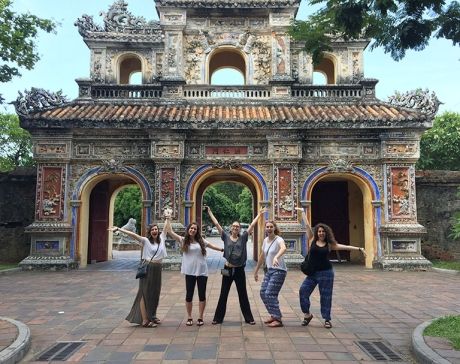 Typical Requirements to Teach English in Vietnam
To be competitive as an applicant, aspiring ESL teachers will need to meet these strict job requirements:
Be a native-English speaker 
Have a bachelor's degree in any field
Have a reputable TEFL certificate 
Hold proof of a clean criminal background
To be the most competitive applicant in Vietnam, you'll need to have at least a 120-hour TEFL certificate from a reputable provider. International schools require teachers to have a teaching license and/or a Master's degree in education.
Types of Teaching Jobs in Vietnam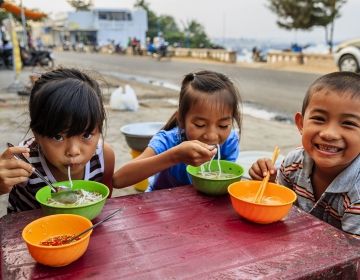 Public Schools
Many first-time English teachers in Vietnam opt to start teaching in public schools. Public school teachers work during regular school hours and typically are responsible for teaching just a few classes per day. Class sizes are usually larger, and technological resources can be lacking. 
However, lesson planning can be a little more fun as English teachers are responsible for teaching subjects like math and science in addition to English. An average public school teacher's salary is 28 million-42 million VND ($1,200-$1,800) per month.
To get a job teaching at a public school, you must apply with a private organization. EMG Vietnam and Compass Education are two reputable agencies that connect teachers with open positions in public schools.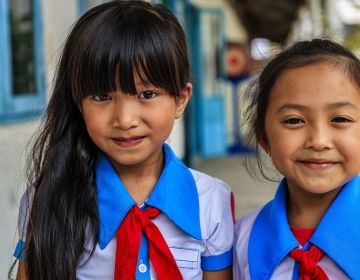 Language Centers
Teaching at a private language center is another fantastic opportunity. These centers operate after school, providing English tutoring services to students of various ages. Teachers are expected to work nights and weekends. But there are many centers around the country, which means high job availability.
Language center salaries tend to be slightly higher than public schools, and teachers on average receive 28 million-47 million VND ($1,200-$2,000) per month. However, some language centers take advantage of teachers. Therefore, it's crucial to read reviews from previous teachers before accepting a new position.
Some of the most popular language centers in Vietnam include ILA, VUS, Apax, and Apollo.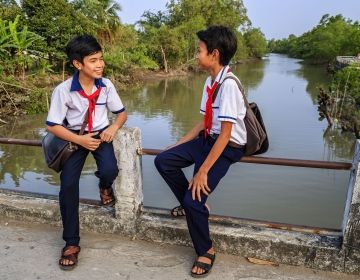 International Schools
Those who have a degree in education and a teaching license are eligible to apply to teach at international schools in Vietnam. These positions pay the best and typically provide fantastic benefits like rent stipends and flight reimbursement. 
On average, you can earn between 47 million-70 million VND ($2,000-$3,000) per month at an international school in Vietnam. These positions come with more responsibility as you're the lead teacher of a class and responsible for the bulk of lesson planning and classroom management. 
Where to Find Teaching Jobs in Vietnam
You have options when it comes to finding Vietnam teaching jobs.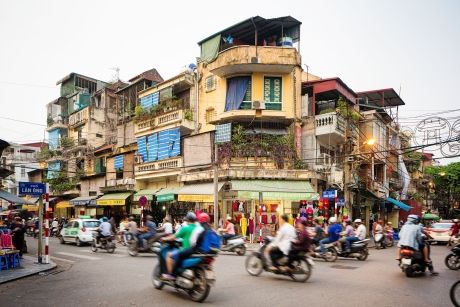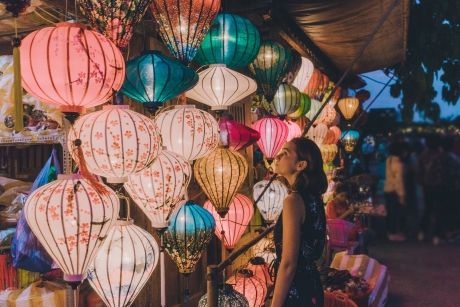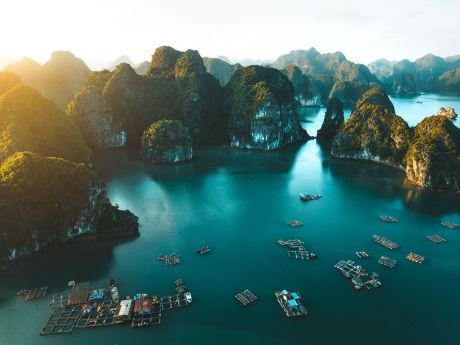 Directly on a Hiring School's Website
Going directly to Vietnam's most popular schools is another fantastic way to find current job openings. School chains like Language Link and Apollo English are two popular places to teach English in Vietnam.
However, there are many job opportunities across the nation, and this comprehensive list shares even more English language schools in Vietnam. And sometimes, finding great ESL teaching jobs in Vietnam is as simple as a Google search.
Frequently Asked Questions
You've got questions. We've got answers.