Thanks to the high demand for English teachers and the ability to earn a stable income, Japan has become one of the most popular places to teach English abroad. 
But the promise of valuable professional experience isn't the only draw to this exciting travel destination. Its modern culture, ancient traditions, fantastic food scene, and diverse landscapes are just a few more reasons why ESL teachers are attracted to Japan.
If you're already wondering how to teach English in Japan, its appeal most likely needs no introduction. However, this ultimate guide shares how you can start your move across the pond.
Snapshot of Teaching English in Japan
Avg. Salary: $1,500-$2,800+/month
Teaching Hours: 20-25 hours
Duration of contract: 12 months
Peak hiring season: Year-round, September-November for JET
School term: April - August
Visa requirements: Japan Instructor Visa
Why Teach English in Japan?
Aside from the country's vibrant culture, Japan is known for offering one of the highest ESL salaries in the world. The salary is so good that it's even one of the best countries to teach English and save money. 
Additionally, there are many different ways to teach English in Japan, which makes finding a job that much easier. And you don't even have to speak Japanese! 
Read More: Is Teaching Abroad Alone Safe for Women?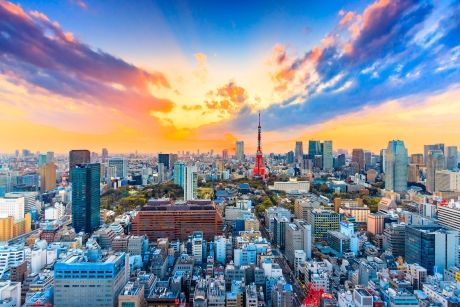 Typical Requirements to Teach English in Japan
You must first confirm that you're eligible for teaching jobs in Japan. The main requirements are:
Be a native English speaker from the U.S., U.K., Canada, Ireland, Australia, New Zealand, South Africa, etc.
Hold a bachelor's degree in any field 
Provide proof of a clean background check
A TEFL certificate is not required for some ESL jobs in Japan, including the JET Program. However, applicants with a TEFL certification of at least 120-hours have a significant competitive edge.
Types of Teaching Jobs in Japan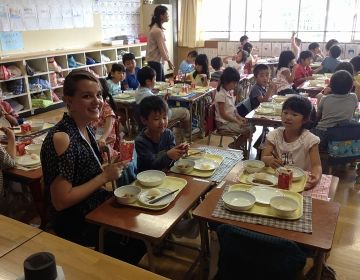 Public Schools
Teaching English at Japanese public schools is one of the most popular ways to teach English in Japan. Native English speakers are hired as ALTs, or "Assistant Language Teachers," and are placed in elementary, middle, and high schools. 
The JET Program is a government-sponsored initiative that hires native speakers as ALTs and cultural ambassadors in Japan. Another option is to apply to be a teaching assistant with Interac, a private company that places teachers in public schools.
An English teaching assistant at a public school in Japan can earn anywhere between ¥200,000-¥330,000 per month ($1,750-$2,850), depending on which program you choose and your qualifications. JET participants enjoy additional perks like 20 days of paid vacation, insurance, and retirement.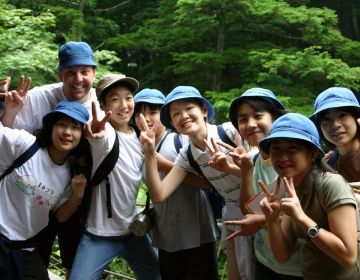 Private Language Schools (Eikaiwa)
Eikaiwas are private language schools that cater to adults and children interested in intensive English instruction. Teachers employed at an Eikaiwa typically experience longer teaching hours that begin in the early afternoon tutoring adults and run into the evenings tutoring young students. You'll also be required to work weekends.
Eikaiwa English teachers typically make ¥240,000-¥275,000 per month ($2,100-$2,400) and enjoy benefits like contract bonuses, paid time off, and access to national insurance.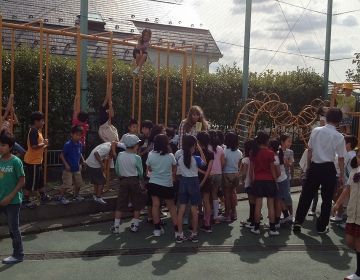 International Schools
Qualified teachers with a degree in education and a teaching license can teach English at international schools in Japan. Instruction is often entirely in English, and you are the primary teacher in your classes.
International school positions typically provide the highest salaries and best benefits. Teachers can expect to earn between ¥200,000-¥600,000 per month ($1,750-$5,200) with benefits that include paid vacation, flight reimbursement, a pension, and more.
Where to Find Teaching Jobs in Japan
Once you decide which English teaching job in Japan, it's time to start job hunting!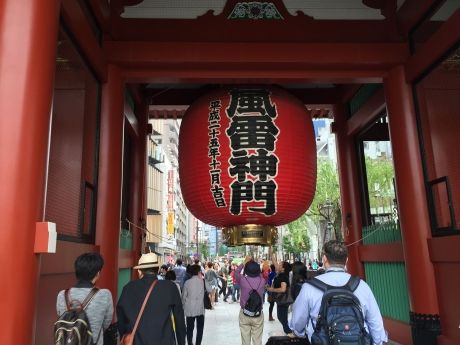 Applying to the JET Program
Applying to the Japan Exchange and Teaching (JET) Program is a competitive and complicated process, but it's worth it due to the high salary and excellent benefits. The starting salary for JET is ¥280,000 per month ($2,427), and teachers receive a raise each subsequent year they work with the program. JET teaching assistants are expected to be at the school during regular hours, typically about 35 hours per week. 
Applying to JET is long and complicated, involving a lot of documentation and an in-person interview at home. Additionally, applicants cannot choose where they're placed but rather list their top three preferences. The process begins on the JET Portal and is typically due in late September to mid-November.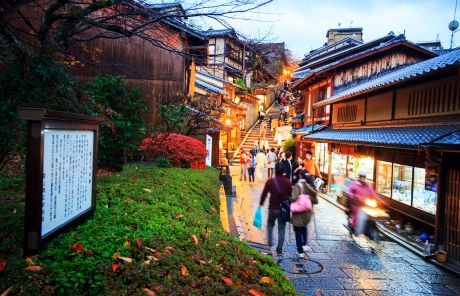 Applying to Interac
Interac is quite similar to the JET Program in that it places teachers in public schools, although it's significantly less competitive and pays a bit less. Interac ALTs are paid approximately ¥200,000-¥225,000 per month ($1,750-$1,950).
Interac accepts applications year-round; however, most positions are filled for the fall and spring. Therefore, applications should be submitted by May or November to be considered during these peak hiring periods.
Applying to Interac starts with an online application form that asks for your personal information and work experience. If your application passes the initial screening, the next steps are a phone interview and then an online meeting or seminar before a job offer is extended.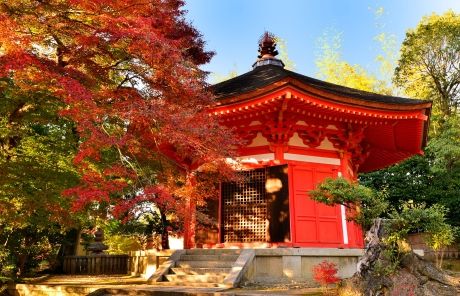 ESL Job Boards in Japan
If you're interested in finding a job teaching English outside of the public school system, the best places to find open positions are online boards.
Jobs in Japan is a vast online forum where hiring schools post job ads for teachers. The O-Hayo Sensei Newsletter is another excellent resource that lists new teaching positions across Japan every two weeks.
Another option is to apply directly to well-known school chains in Japan like Shane Schools, AEON, and NOVA. 
Frequently Asked Questions
You've got questions. We've got answers.