Taiwan is an exciting place to teach English abroad, and it's often overshadowed by teach abroad destinations like South Korea or China—but it shouldn't be! This unique Asian country offers EFL teachers excellent pay, benefits, and a high quality of life surrounded by beautiful landscapes and tropical weather. 
This island nation is also known for its unique blend of uber-modern yet traditional Chinese culture, and it's a great place to study Mandarin. And since Taiwan has made it a national mission to achieve bilingual status by 2030, the opportunity to teach English there has become fairly easy for native speakers.
Snapshot of Teaching English in Taiwan
Avg. Salary: $1,400-$2,400/month
Teaching Hours: 15-20 hours
Duration of contract: 12 months
Peak hiring season: January-March, year-round
School term: September-June
Visa requirements: Working resident visa
Why Teach English in Taiwan?
If the exceptional job benefits aren't enough to entice you, the exciting landscapes, friendly locals, and delicious food should do the trick. Although Taiwan is a relatively small nation in terms of land size, it boasts epic sights made up of mountains, beaches, and cherry blossoms. 
Taiwan is also extremely safe, and locals are known to be friendly. So much so that many people say that "The Most Beautiful Scenery in Taiwan is its People." And, of course, Taiwan is home to a vibrant street food scene that's affordable and, above all else, delicious.
Read More: Is Teaching Abroad Alone Safe for Women?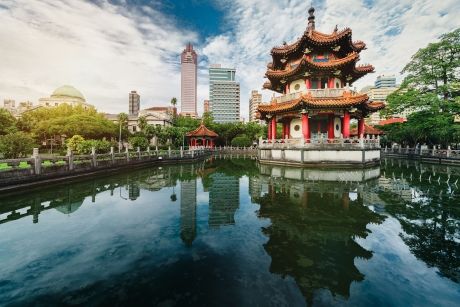 Typical Requirements to Teach English in Taiwan
To teach English in Taiwan, you must first confirm your eligibility. You must:
Be a native English speaker from the U.S., U.K, Ireland, Canada, Australia, New Zealand, or South Africa
Have a bachelor's degree in any field
Show proof of a clean federal background check
Having a TEFL certificate is not always necessary but is often preferred and can give your resume a boost. Additionally, a degree in education or a teaching license is not required for all teaching jobs in Taiwan, but it is required for public schools and universities. 
Types of Teaching Jobs in Taiwan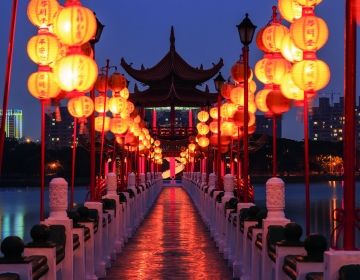 Public Schools
Teaching English at a public school in Taiwan is a unique opportunity to co-teach an English class with a Taiwanese teacher. Positions are managed by the government-sponsored Foreign English Teachers Program (TFETP). Teachers must have a four-year degree, a teaching license, and come from a native English speaking country.
The program has a strict application process, but it's worth it because it offers teachers incredible benefits like a housing allowance, flight reimbursement, and insurance. A public teacher's salary is based on qualifications and teaching experience, but on average, it's $2,100-$2,600+ per month, plus performance bonuses.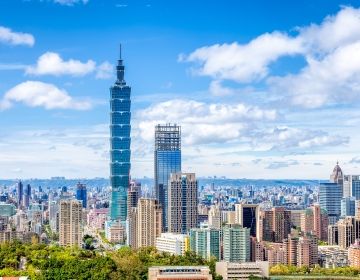 Cram Schools (Buxiban)
Education is held in very high esteem in Taiwan. So much so that most students attend what is known as Buxibans, or "cram schools," after their regular school day. Buxibans are private after-school academies where students go to study and prepare for university entrance exams. 
Most ESL teachers succeed in securing jobs in these private schools because openings are plentiful and hiring requirements aren't as strict. Teachers are typically paid hourly and can expect to earn between $1,400-$2,100 per month.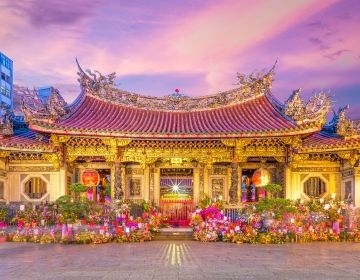 International Schools
Securing a job teaching at an international school in Taiwan is difficult, as the positions are few and highly competitive. These positions are not unlike a regular teaching position in your home country and come with a great deal of responsibility.
However, if you have a teaching license, a degree in education, and previous experience, you'll likely be able to secure one of these coveted positions. International school teachers can earn upwards of $2,700-$3,500+ per month.
Where to Find Teaching Jobs in Taiwan
Thankfully finding an ESL job in Taiwan isn't too tricky if you know where to look.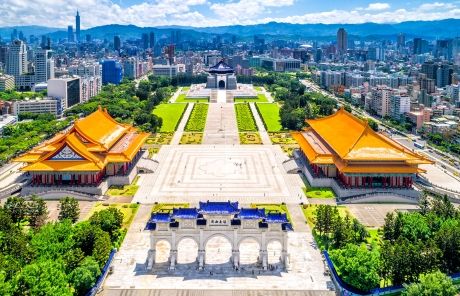 Foreign English Teachers Program (TFETP)
The Foreign English Teachers Program is sponsored by the Taiwan Ministry of Education and places teachers in K-12 public schools. With TFETP, teachers are expected to be at school for the full 40-hour work week but are only contracted to work 15-20 classroom hours. 
The program offers two different positions: "foreign English teacher" or "foreign English teaching assistant." The assistant position is less work and pays a stipend of NT$45,000 or about $1,500 per month. The English teacher position pays between $2,100-$2,600+ per month. The application typically opens in January and closes in March.
Learn more about how to apply to Taiwan's Foreign English Teachers Program.
Apply Directly to Hiring Schools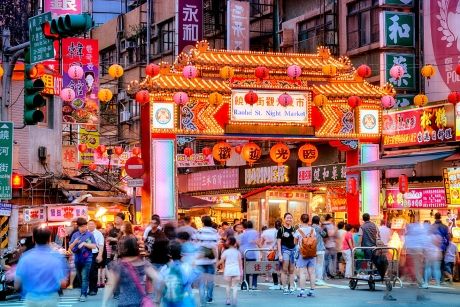 Job Boards
Many hiring schools in Taiwan also post job openings on the popular Taiwanese website, Tealit.com. Tealit is a classified advertisements website that also has apartment listings and other helpful resources for living in Taiwan. 
Facebook Groups are another place where it's possible to find teaching jobs. For example, groups like Teaching English in Taiwan and this second Teaching English in Taiwan board are excellent places to start.
Frequently Asked Questions
You've got questions. We've got answers.