5 Benefits of a TEFL Practicum: Valuable Teaching Experience in the Classroom
All teachers can describe two very important moments in their career: the first time they stood in front of a class, and the first time they succeeded as a teacher. However, as a TEFL trainee, those two milestones can seem pretty scary at first. 
A TEFL practicum is one of the most important things to look for in a TEFL certification. It allows trainees to gain hands-on experience so you can feel confident on your first day.
Here is a breakdown of what exactly a TEFL practicum is and why it's beneficial. 
What is a TEFL Practicum?
A TEFL practicum requires trainees to complete hands-on practice, teaching, tutoring, and/or observation with non-native English speakers in a physical classroom or online. Essentially, it allows TEFL trainees to put the valuable skills learned in the course to the test.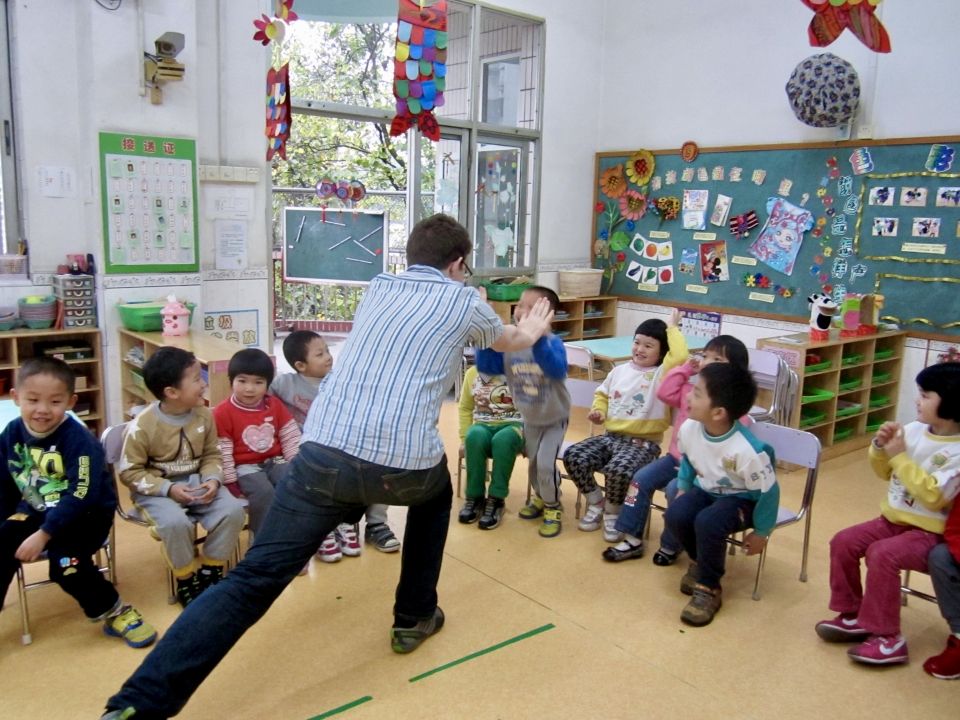 5 Benefits of An Online TEFL Course with a Teaching Practicum
So why is a TEFL practicum essential? Let's break it down with these five important benefits:
1. Many schools abroad and at home require teachers to have a certification with a TEFL practicum. 
The international standard for TEFL certificates is 100-120 hours of coursework combined with at least 20 hours of hands-on learning via a practicum. If you complete a TEFL course with a practicum, you're also able to add teaching experience to your professional resume.
When teachers meet this universal job requirement and can show the added benefit of actual experience, you have a lot more flexibility in your job search. This means you're more likely to find a job with better pay and can take your pick of more opportunities around the world. A reputable TEFL certification with a practicum gives you a leg up in the job market so you can teach in your dream destination. 
2. It provides valuable real-life teaching experience and boosts your confidence in a safe environment.
It's no secret that teaching is very much a hands-on profession, and it's not uncommon for first-timers to experience stage fright or pre-class jitters. Additionally, acquiring the knowledge and skills in an online TEFL course is one thing, and applying them in the classroom is another. 
That's where a TEFL practicum comes in. It allows you to get your feet wet, work out the nerves, and see what teaching English is really all about. It's a safe space for you to learn, grow, and gain confidence before starting a paid position.
3. It helps you find your groove and discover what classroom setting is best for you. 
The world of TEFL is your oyster, and as a teacher, you have many options for how you can advance your career. And while your online course hours help you become a better teacher, they only can give you an idea of what type of professional setting is best for you. 
A TEFL practicum allows you to explore the different areas of teaching English, work with various age groups, and get acquainted with different learning styles. From Business English to young learners, your TEFL practicum is an excellent time for you to experience all of the teaching possibilities available to you. That way, when it comes time to apply to paid positions, you have a clear idea of your teaching goals.
4. It allows you to see your TEFL coursework in action and learn how to be flexible.
In your TEFL course, you work hard to learn about the different teaching philosophies and classroom management strategies used in EFL classrooms around the world. However, once you actually get to the classroom, you'll find that even perfectly laid plans don't always go the way you expect.
That's because no single class, student, or day is the same. One of the most valuable skills a teacher can possess is the ability to improvise and roll with the punches. This is a skill that cannot be learned from a course alone. A TEFL practicum prepares you for this challenge. It helps you find the best ways to modify lessons to your students' learning styles and moods of the day in the present moment.
5. Get important professional feedback to become the best teacher you can be.
Teachers understand that life is one big continuous learning experience, and it's only through our mistakes that we grow and become better educators. From the first time you put a lesson plan to use to the first time you adapt to a student's learning style, your practicum is an excellent opportunity to see what works well in the classroom and what doesn't. 
Additionally, as you experience these firsts in your TEFL practicum, you'll have the guidance of a fellow teacher, mentor or supervisor who can provide helpful feedback on your teaching skills. This invaluable feedback can help you capitalize on your strengths and work towards improving your weaknesses before your first teaching job. 
Is a TEFL Practicum Necessary?
The 20-hour TEFL practicum is a mandatory part of CIEE's 150-Hour TEFL course and must be completed in order to receive your accredited TEFL certification. Not only is a TEFL practicum logistically required, but it also provides a solid teaching foundation in the ESL classroom that will help you succeed as a teacher.
Read More: How to Contact a Practicum Location
How Do I Get Practicum Hours for TEFL?
There are many different ways to complete your TEFL practicum. Many TEFL trainees find opportunities to student teach in a local classroom, tutor in-person or online, or observe a live ESL class. 
Trainees are also free to find teaching opportunities with students of any age, so long as it's in an ESL or EFL setting. The required 20 hours of the TEFL practicum are due within 30 days of completing the online course.
Finding a place to complete your TEFL practicum can feel like a daunting task, but you have many community-based options. One of the best ways to find a TEFL practicum location is to enquire about ESL or adult literacy programs near where you live. Once you find a suitable place to complete your practicum, you log your hours on a tracking sheet that must be signed off by a supervisor. 
Consider contacting places like:
Local community centers

Immigrant and refugee services

Your nearest public library

Public or private schools and universities

Language schools, etc. 
Read More: How to Find a Practicum Location
A TEFL Practicum Is an Essential Part of Your TEFL Course
As important as the online TEFL coursework is, one of the best ways to prepare for a new job is to jump in and gain valuable hands-on experience. With a TEFL practicum, you can do just that! TEFL teaching practice gives teachers confidence, highlights the importance of being flexible, and is a resume booster that can help you go far in your TEFL career. 
Learn more about CIEE's 150-Hour TEFL Course with 20-Hour Practicum