Teaching English Online: Teaching That Fits Your Life
Teaching English online has rapidly become one of the best options for English speakers to earn an income online. It's a fun and exciting opportunity that allows you to set your own hours, work where you'd like, and help students from all over the world learn English! But as excellent an opportunity as it is, teaching English online isn't your average teaching gig.
This handy guide shares all you need to know about teaching English online, so you can get started right away!
What Does It Mean to Teach English Online?
Teaching English online is just like it sounds: teaching English as a foreign language to students over the internet. An online class set-up typically takes place over an audio or video chat platform. Teachers may work with students one-on-one or be responsible for tutoring small groups of two to six students.
Online English teachers can find opportunities tutoring people of all ages, from elementary-aged students to older adults. Ultimately, who you're teaching depends on which organization or school you decide to apply to.
Benefits of Teaching English Online
There are many fantastic benefits of teaching English online. Some of which include the:
Flexibility to work from anywhere

Freedom to make your own schedule

Ability to earn a supplemental income online

Chance to connect with students from all over the world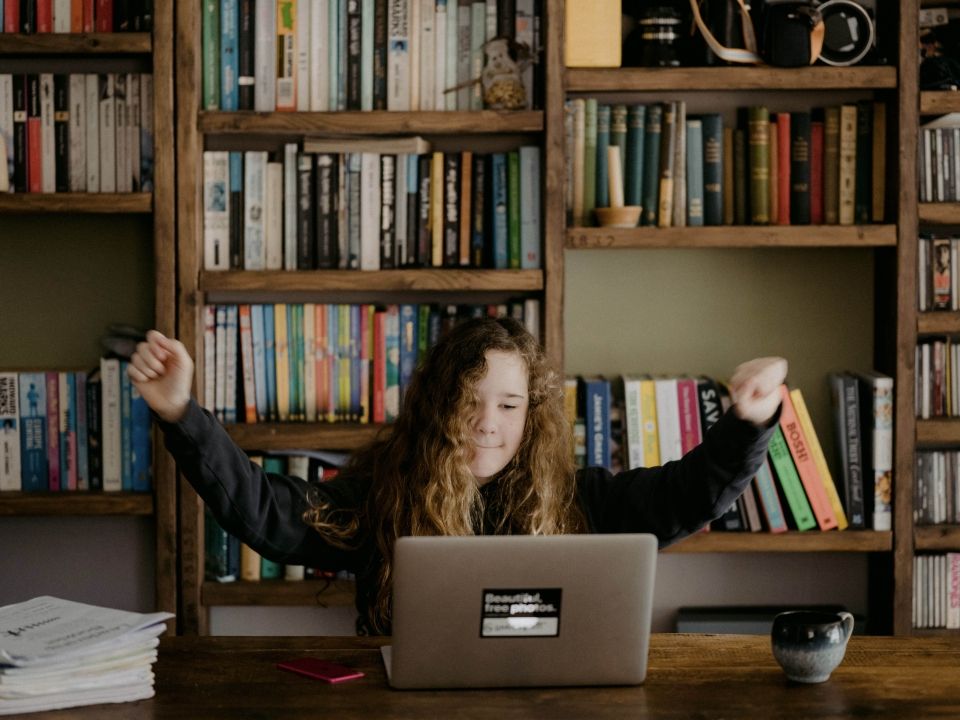 Job Requirements for Teaching English Online
Now that we've covered what teaching English online is, let's make sure you meet the job requirements. While each teaching opportunity and organization will have its own specific guidelines, EFL teachers, in general, need to be able to check "yes" to these key things:
Be a native English speaker or speak at a native level*

Have a

TEFL certification

Have a college degree, usually at least a Bachelor's (sometimes)

Have previous teaching experience (sometimes) 

Have access to necessary equipment such as fast WiFi, a laptop with a webcam, headphones with a microphone, and a quiet work area.
*It's important to mention that many online ESL jobs only hire applicants from certain countries, which means it's not always enough to be fluent in English. Many companies only hire teachers from the U.S., U.K, Canada, Australia, New Zealand, Ireland, and sometimes South Africa.
What is a TEFL certification, and is it necessary for teaching online?
Of the main job requirements for teaching English online, two of the most important are: first, that you know English, and second, that you're TEFL certified. 
A TEFL certificate is a teaching qualification aspiring teachers need in order to teach English as foreign language. Taking a TEFL certification course is very important because it provides you with the tools needed to plan effective lessons, manage your digital classroom, and create a safe learning space for students. 
Read More: What to Look for in a TEFL Certification 
How Much Does Teaching English Online Pay?
Online English teachers make, on average, between $10-$25 per hour. Teachers who are not TEFL certified and don't have a degree tend to earn a lower hourly wage. Those who do have a TEFL, a degree, and teaching experience are often paid more. However, your pay and work hours will vary depending on the organization and where it's based.
For example, you may be paid by the hour or class session, with many classes running for 20, 30, or sometimes 60 minutes each. Additionally, some online teaching jobs require teachers to be available for a minimum number of hours each week. While others give teachers complete freedom to choose their work hours.
Types of Online English Teaching Jobs 
There are many different types of online teaching jobs, each of which offers a very different experience. Two of the most common ESL teaching jobs online can be found on  an online tutoring platform or as an independent English tutor.
Teaching for an online platform: Online teaching platforms hire teachers to tutor students one-on-one or in small groups. They often provide lesson material, a digital classroom, and access to an extensive network of students seeking a tutor. These companies either set an hourly rate or allow teachers to set their own rates for a percentage of their earnings. You must find students by marketing yourself, and it can take time to fill your teaching slots. 
Tutoring English online independently: Independent tutors are solely responsible for finding students and lesson planning. As an independent tutor, you can set your rates and do not need to pay a fee to any company or platform.
The Future of Teaching English Online
Teaching English online continues to be a highly in-demand industry. However, recently there have been some significant changes to the online ESL market. In 2021, China unveiled new laws that directly affected their online-tutoring industry. 
These new laws essentially made it impossible for foreign teachers to tutor Chinese students online, effectively shutting down companies that had once been regarded as the best. That means that popular companies such as VIPKid, PalFish, and DaDaABC are no longer hiring foreign teachers. 
But don't fret; the teaching platforms listed below are all viable options for those searching for the best online ESL jobs.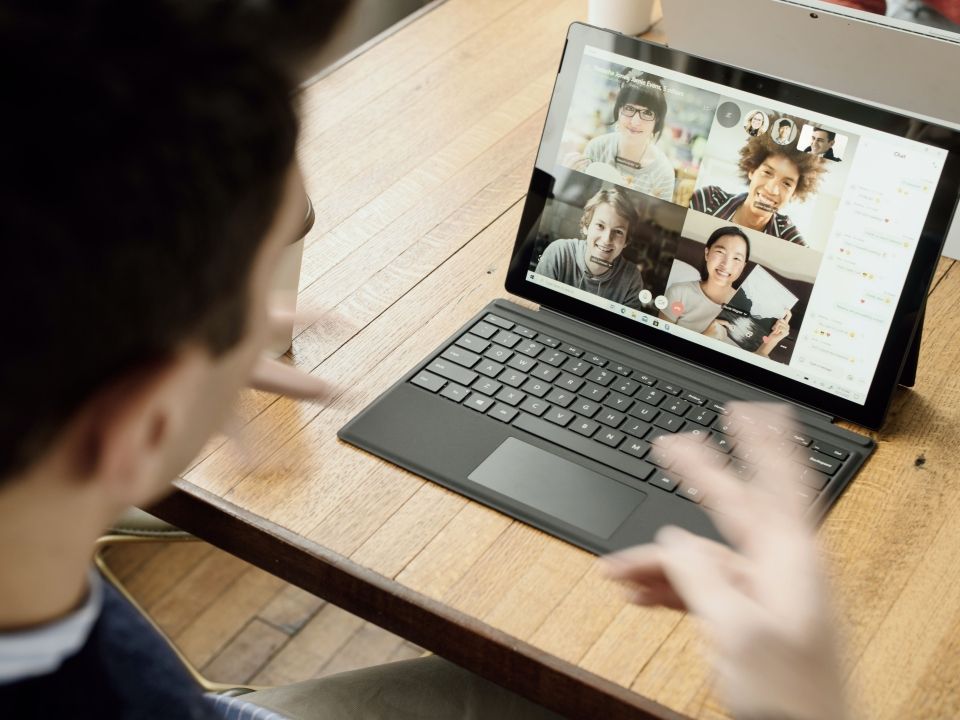 8 Best Online ESL Companies to Work For
If you meet the job requirements to teach English online, it's time to start job hunting. However, finding an opportunity can be a little overwhelming if you don't know where to look. Here are some of the best online teaching companies to get you started.
These organizations are similar but vary in small ways, so it's essential to do your research to determine which is best for you based on pay, time commitment, flexibility, and qualifications.
1. EF Education First 
EF Education First is a company that's been in the business of international education for over 50 years. Today, they help TEFL-certified teachers with a bachelor's degree teach English to adults online. They also have a program that places teachers in China to teach school-aged students online. Online teachers earn a base rate of $10 an hour starting, with opportunities to make more.
2. Cambly
Cambly is a US-based company that offers an excellent way to tutor English online without a Bachelor's degree, TEFL certificate, or previous experience. Tutors can earn between $10.20 to $12 an hour, at a rate that's paid per minute. Those who apply to Cambly can choose to teach adults or kids.
3. Preply
English tutors at Preply are free to set their own rates, with most charging between $15-$25 an hour depending on their qualifications and experience. Preply is an online tutoring platform that helps connect teachers with students from over 180 countries. You do not need a degree to teach with Preply, and it's also possible to teach a subject other than English.
4. italki
italki is an online platform that's based in Hong Kong. It works much like a social media platform, connecting language learners with either a Community Tutor or Professional Teacher. 
When applying, you must choose which path you'd like to take. Community Tutors do not need to meet any requirements, whereas Professional Teachers must be TEFL certified. At italki, teachers set their own rates but pay a 15% commission fee.
5. Lingoda
Lingoda is a German company that hires teachers to tutor students in their native language, whether that be English, Spanish, or any other in-demand language. To work for Lingoda, you do not need a degree, but you need at least a TEFL certificate and two years of teaching experience. Pay at Lingoda ranges between $8-$12 an hour.
6. Englishunt
Based out of South Korea, Englishunt caters to English learners in Korea and Japan. Englishunt is closer to a traditional teaching role, as they hire teachers on a long contract that aligns with the school year in Korea. The company only employs Americans with a Bachelor's degree and TEFL certificate. Pay starts at $14 an hour.
7. Learnlight
Learnlight specializes in tutoring adult professionals in business English, so teachers with a business background have a competitive edge. The company requires teachers to have a TEFL certification and a minimum of two years of teaching experience. Tutors can earn between $12-$14 an hour.
8. Verbling
Verbling was founded in the U.S. and is an online tutoring platform that hires native speakers to teach over 62 different foreign languages. You must be a native English speaker, or native speaker of the language you wish to teach, and have verifiable teaching experience. Being TEFL certified is not required but preferred. Tutors at Verbling are free to set their rates minus a 15% commission fee taken by Verbling. Tutors can earn about $20 an hour.
How to Apply to Online Teaching Jobs
ESL jobs are like any other and typically require applicants to submit an online application form. You'll need to highlight your relevant job experience, educational background, as well as teaching or TEFL certifications if you have them. 
You should also be prepared to interview for the position, whether with an actual interviewer or via a recorded video introducing yourself. Some platforms may also ask you to film a demo lesson to show your teaching skills. 
Before applying to anything online, be sure to read reviews to ensure it's a reliable organization. Some red flags signaling that a company isn't trustworthy are any that require you to pay to apply, ask for private information about your identity, or have bad reviews from previous tutors. 
Get Started Today: Learn More About Getting TEFL Certified
One of the first steps to teaching English online is enrolling in a quality TEFL course. It's an essential requirement of most online ESL jobs and a must for learning the ins and outs of teaching English as a foreign language.
CIEE TEFL's Flagship 150-Hour TEFL course is a fantastic jumping-off point for your career as an English teacher. Accredited by ACCET, this reputable TEFL course teaches students everything they need to know to successfully teach English online. The course also provides students access to highly-qualified TEFL tutors, resources to complete the mandatory TEFL practicum, and lifetime job search assistance.
Hey there! I'm so excited to blog for CIEE for my last three months in Spain, sharing all the things I've learned and places I've traveled to during my time... keep reading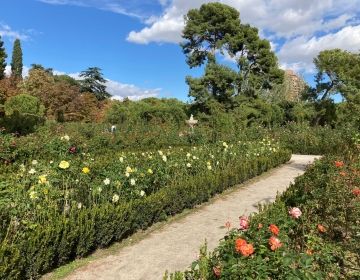 It has been three weeks already in Madrid. I am starting to feel settled, but I know it will take at least a few more weeks until I feel completely... keep reading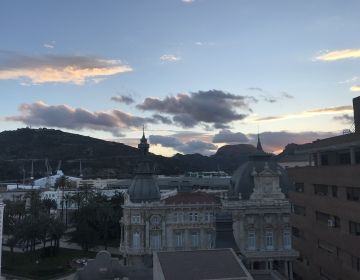 Assimilating into Murcian Culture Six months in Spain has taught me a lot. I've learned to be adaptable: to live on a budget in a country where I don't fluently... keep reading