CIEE TEFL Alumni Spotlight: Maddy Jimenez
Hello! I'm Maddy from New Jersey and studied business at Indiana University Bloomington. I graduated university during COVID 2020 and completed my TEFL certification in spring of 2022 to teach abroad in Murcia, Spain this past academic year. I loved it so much I will be renewing for the coming year!
1. What inspired you to get TEFL certified or teach abroad?
After working for two years out of university I decided I wanted a change of pace and to try something new in my career. CIEE sent me an email about getting paid to teach English in the south of Spain and I thought perfect! What could be better than the Spanish sun, meeting new people and spreading/gaining new knowledge?
2. What have you found most fulfilling about teaching English? 
What has been most fulfilling about teaching English has been not only helping the students and teachers improve their English skills but also spreading cultural knowledge of holidays, traditions, slang, etc. that they may have not known about before or can now use in everyday life!
3. What kinds of jobs have you held (or are you considering) after your CIEE program? How do you think your CIEE experience shaped your career?
After this experience I am very motivated to continue/further my career in international business. I have gained a lot of skills in adapting to new environments, advancing my Spanish speaking skills and integrating cultural environments- I look forward to applying this in some way to my business background.
4. What was the biggest challenge you faced as an EFL teacher? How did you overcome that challenge?
This biggest challenge for me as an EFL teacher was adjusting between teaching environments. Sometimes you may work with different teachers, have different goals, expectations or boundaries but I overcame this by getting to know each person and class I was working with and preparing materials beforehand that fit that atmosphere.
5. What was the most important thing you learned in your CIEE TEFL course or while you were teaching abroad?
The most important thing I learned in my CIEE TEFL course was understanding that every student has a different learning style. You won't walk into a classroom where every student is the same or learns the same way. Adapting and understanding who and what you are working with is important to creating a productive and effective learning environment.
6. What advice would you offer to future CIEE TEFL and Teach Abroad participants?
My best advice to future CIEE TEFL and Teach Abroad participants is have an open mind! Things will most likely not go as planned, they could turn out even better. Have little to expectations and be ready to learn more than you will teach. It will be an experience of a lifetime!!
7. What was the highlight of the past month for you personally or professionally?
The highlight of the past month for me personally was being thrown surprise going away parties by my students on the last day of classes. Although some of them didn't speak or participate much during class time I could tell my presence and consistency in teaching them really made a difference in their learning. It was surprising and exciting to know that even though not much was verbally said by some, a deep impact was made for all and they won't forget my time with them and neither will I.
Thanks Maddy for sharing your experience as a CIEE TEFL student and teaching English in Murcia, Spain!
Want to be featured in the 'CIEE TEFL & Teach Abroad Alumni Connections' newsletter? Please complete the information on this form: CIEE TEFL & Teach Abroad Alumni Connections Form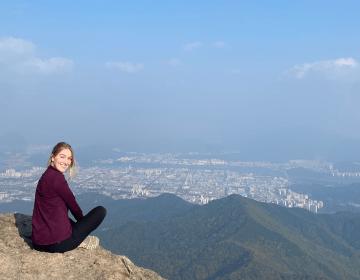 Hello! I was born and raised in Portland, Oregon, but my first big move was when I decided to move across the country to attend Villanova University in Pennsylvania. In... keep reading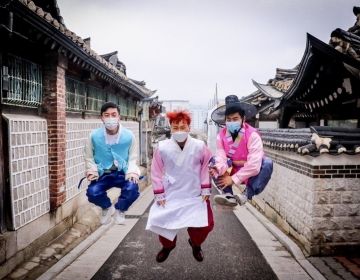 South Korea has long been a popular teach abroad destination for those itching to experience life in Asia. The low cost of living coupled with the high salary and excellent... keep reading