How to Teach English Online & Earn Money From Home or Abroad
With an ever-increasing demand for English instruction and a boom in e-learning in recent years, teaching English online has become a popular and exciting way to earn an income online. Not only that, it allows native speakers to make a difference in language learners' lives and test the waters as an ESL teacher. Teaching English online can also boost your resume if you're hoping to transition from teaching English online to teaching English abroad in a new country. 
If you're curious about how to teach English online, this guide shares essential information to help you get started.
Read more: Teaching English Online: Teaching That Fits Your Life 
A Snapshot of How to Teach English Online
Step 1: Check your eligibility 
Step 2: Find online teaching jobs
Step 3: Submit your application
Step 4: Set up your classroom
Step 5: Start teaching and lesson planning
Why teach English online?
There are many incredible benefits to teaching English online, most notably the opportunity to earn an income virtually anywhere you have an internet connection! It's also an excellent way to see if teaching English abroad or making ESL a lifelong career choice is right for you. Whether as a means to earn additional income or support your life abroad, teaching English online can open the doors to an exciting new chapter in your life. 
Read more: 8 Reputable Government Programs to Teach English Abroad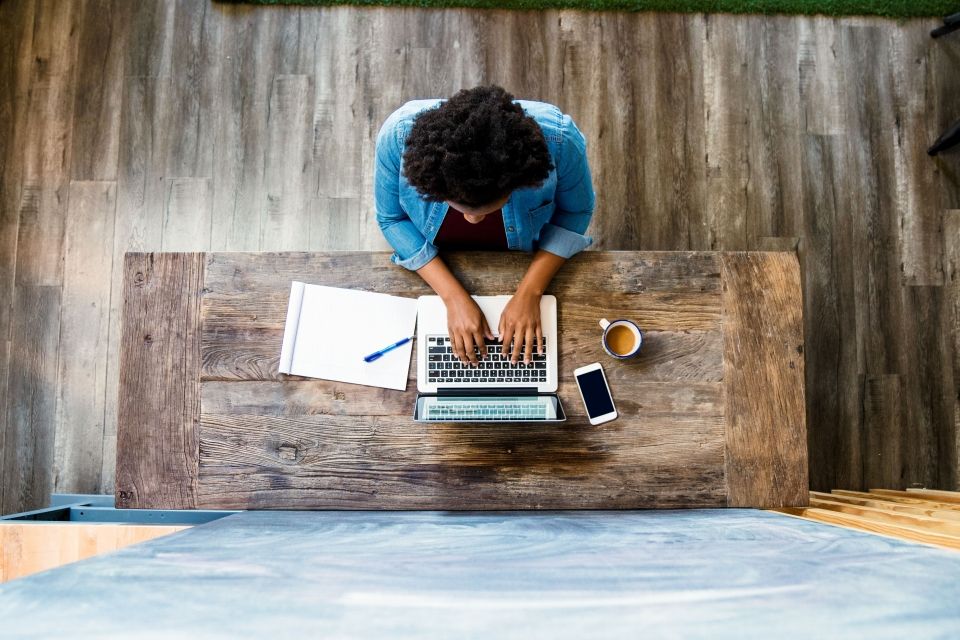 Step 1: Check That You Meet the Requirements to Teach English Online
One of the first steps in securing a job teaching English online is to check your eligibility. While the exact requirements vary, most online teaching jobs require applicants to:
Be a native English speaker 
Have a reputable TEFL certification 
Have a Bachelor's degree
If you don't meet these specific requirements, there are plenty of opportunities out there for those without a degree, without a TEFL certificate, and even for speakers of other languages—especially as a freelance ESL tutor. 
 
Step 2: Find Online Teaching Jobs
Once you've checked your eligibility, it's time to start the job hunt. There are a few different places you can find online teaching jobs.
Teaching English Companies
Teaching English with an ESL company is one of the best and easiest ways to teach English online. These companies market tutoring services to students worldwide and hire ESL teachers to lead one-on-one or small-group lessons. Many companies have their own curriculum and lesson plans, but some require teachers to create their own. ESL teachers are paid an hourly or per lesson rate as set by the company.
Popular companies to teach English online with:
Online ESL Job boards
While ESL job boards are often best for finding teaching jobs abroad, they sometimes have listings for online positions as well. Popular ESL job boards include Dave's ESL Cafe, ESL Employment, and TEFL.com.
Freelance Platforms
Another option available to aspiring TEFL teachers is to go freelance! As a freelance English teacher, you're responsible for marketing yourself, finding students, and planning lessons. It can take time to get established and build a student list, but as a freelance tutor, you're free to set your own rates and can earn more by cutting out a third-party company.
There are many places you can advertise your freelance tutor services for free or for a small fee. Some of the best include Fiverr, Upwork, and Freelancer. It's also possible to advertise your tutoring services on platforms like Indeed and LinkedIn.
Step 3: Complete the Application Process to Teach English Online
The application process to teach English online will greatly depend on the position and the company. But in general, when you apply to teach English online, you'll likely need to: 
Fill out an application form sharing personal information and teaching or related experience
Submit proof of professional and educational qualifications like a TEFL certificate or teaching license 
Take part in an online interview 
Submit a sample lesson plan 
Record a lesson demo showing off your teaching abilities 
Step 4: Set Up Your Classroom: What You Need to Teach English Online
Before you can start teaching English online, you'll need to set up your classroom and prepare your tech! Teachers with a colorful, engaging, and professional virtual classroom often find the most success securing students. 
Some of the basics online teachers need to have include: 
A computer or laptop with a webcam

Reliable and strong Wi-Fi

Headphones or a headset with a microphone 

A clean and quiet space

Teaching props

A backdrop with your name and decorations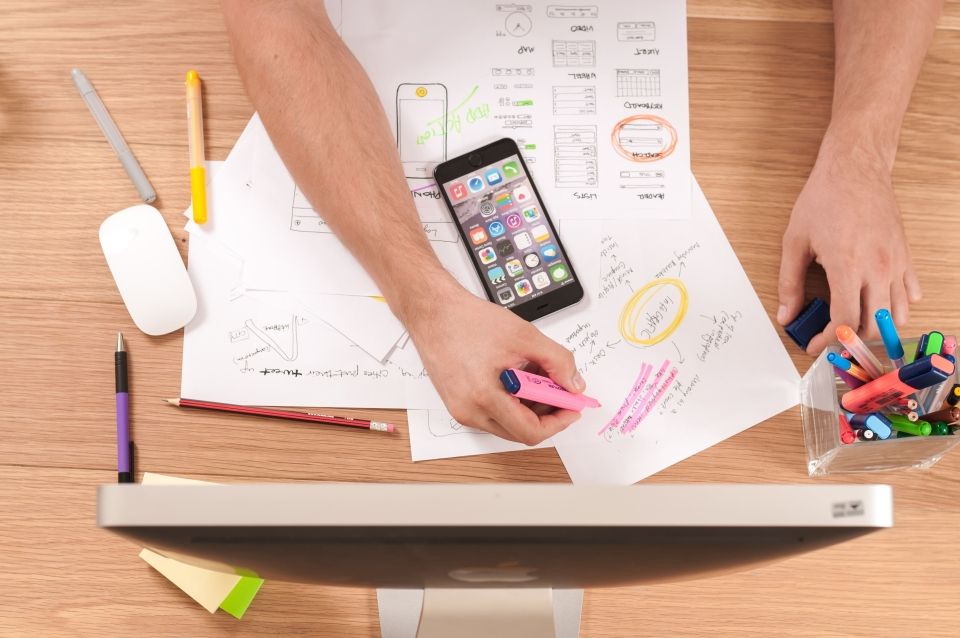 Step 5: Begin lesson planning and teaching English online!
Finally, it's time to start teaching! Whether teaching English from home or while traveling as a digital nomad, it's an exciting opportunity to set your own schedule and work on your own terms. 
Helpful Resources for Online English Teachers
Starting out as an online English teacher can be a daunting task, especially if it's your first time teaching. Thankfully, the internet is a wealth of resources for teachers—you just need to know where to look. Here are some of the best places to find more information about how to teach English online, plan lessons, connect with students, and more!  
Facebook Groups
Facebook groups double as a place to learn helpful tips as well as build a community with fellow online teachers. There are many to join, but Innovative teachers of English and Teachers of English are two popular groups that are excellent places to start. 
Etsy 
Etsy is a fantastic platform where fellow teachers and creatives share helpful resources for online teachers. You can find things like reward systems, props, custom backdrops, flashcards, and more —usually at an affordable rate. 
Education Resource Websites 
Websites like Twinkl and Teachers Pay Teachers provide a place for teachers to upload, share and purchase lesson plans, activity kits, and other resources. It's a convenient place to see what other things teachers use in their classrooms and to find new ways to enrich your lessons. Teachers can discover resources for both online and in-person ESL classrooms on these websites. 
ESL Guides and Blog Posts 
Interested in learning more about what it's like teaching English online? Here are some helpful guides: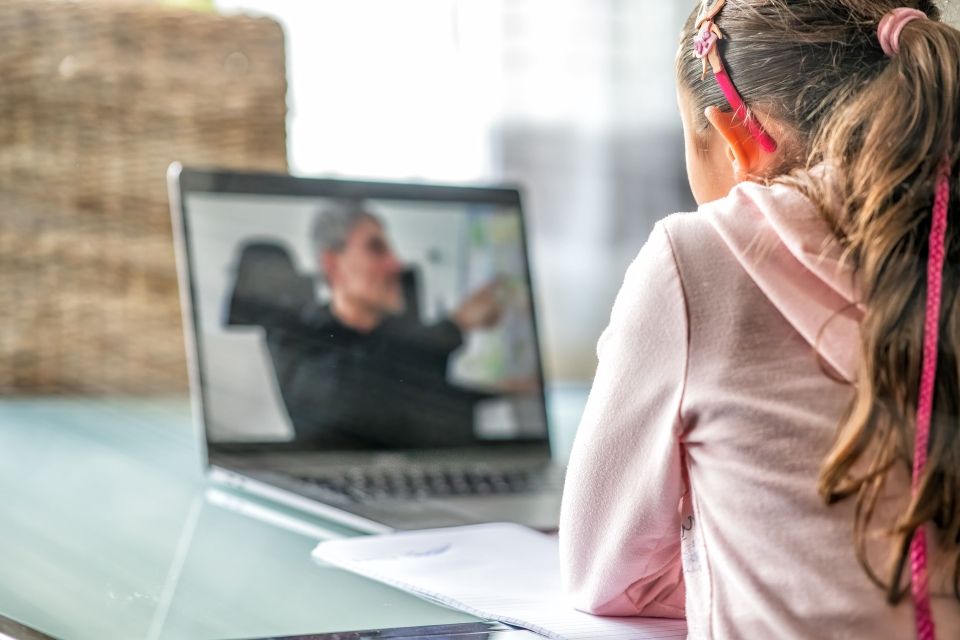 Teach English Online with CIEE TEFL's 150-Hour TEFL Certification 
One way to strengthen your application and increase your earning potential as an English teacher is to get TEFL certified, and CIEE TEFL is one of the best providers in the industry. As an internationally recognized and trusted brand, CIEE has a proven track record of helping graduates secure teaching jobs abroad and confidently lead their ESL classes.
CIEE TEFL's 150-hour certification makes it easy to complete your TEFL training online in just three months. This comprehensive course includes: