CIEE TEFL Alumni Spotlight: Rebekah Colón Nieves
Rebekah holding the contract of the job CIEE TEFL connected her with! She's in Las Condes, Santiago, picking it up.
Hi! I'm Rebekah and I am from the wonderful island of Puerto Rico and am currently living in Chile. I completed my CIEE TEFL certification on July 2022.  
1. Why did you decide to get TEFL certified? How have you used your TEFL training?
I wanted to get certified so I could teach in Latin America and be with my now husband! I am now working with a fabulous company that CIEE TEFL contacted when I was in the middle of getting certified.  
2. What have you found most fulfilling about teaching English? 
I teach ESL to adults, so I really enjoy knowing that they are choosing to expand their knowledge by their choice.  
3. Where are you working now? How do you apply your CIEE TEFL training in your current job? 
I am now working in Voxy, an e-learning company with its own English platform, and I apply almost everything I've learned in the TEFL training program! I say almost everything because the information on how to manage to teach children isn't something I need (for now, who knows!) 
4. Looking back on your CIEE TEFL training, what aspects of the training process or curriculum stood out to you the most, and how did they shape your perspective on language teaching and cultural exchange? What was the most important thing you learned in your CIEE TEFL course? 
I found it helpful how some tests at the end of the modules were made with specific circumstances and asked you how you would work with the situation at hand, your answers were also carefully revised by the instructor and were later filled with helpful notes!  
The most important thing I learned is that not everyone will learn the way you want to teach (what worked for you might not work for everyone) so knowing how to adapt to the student's general needs is something I learned to do well with the program. There is so much helpful information on how to take all the aspects of the students' processes into consideration when preparing and giving a class.  
5. What advice would you offer to future CIEE TEFL students? 
Take advantage of the instructor and the once-a-week meet! Ask as many questions as you can, be present, complete the modules at your pace but on time, and keep in contact with the wonderful people you meet.  
6. What do you like to do in your free time? What are your hobbies? 
I like to explore Chile in the summertime! I'm not really fond of the cold weather so in the winter, I just get cozy and watch movies/series.  
7. What superpower would you like to have?  
I would love to have the superpower to fly! I could visit my family whenever I missed them or when winter comes around here in Chile!! 
Thanks Rebekah for sharing your experience as a CIEE TEFL student and teaching English abroad in Chile!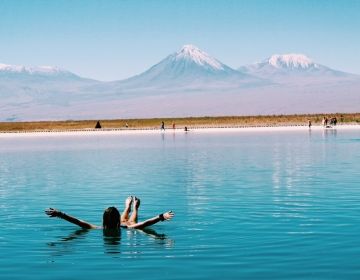 Watch this webinar recording about the free placement assistance in Chile that CIEE TEFL offers to current students and alumni of the 150-Hour or 180-Hour TEFL Certificate courses! 0:00 INTRODUCTION... keep reading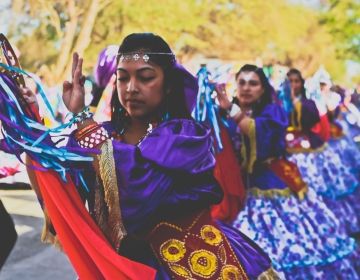 So you've narrowed your teach abroad prospects to Chile and Spain. You probably have some Spanish language chops and want to fine-tune them in an immersive experience, while also helping... keep reading