Thailand vs Spain: Where is the Best Place to Teach English Abroad?
The term best is subjective, as there is really no one way to decide how much one teach abroad destination is better than another. However, there is a way to determine which location is best for you. 
As someone who has experience teaching English in Thailand and Spain, I'm here to compare and contrast the two, to give you an idea of which location is best for you. Dropping everything you're used to in order to move across the world is no easy task, and it's important to take all things into consideration before making the big leap. 
Thailand and Spain are two incredible places to teach English abroad, but are very different countries with incredible things to offer. It's up to you to decide which sounds like it could be your new favorite place to call home. Here's what you need to know when deciding to teach English in Thailand versus Spain!
Read more: 10 Best Places to Teach English Abroad and Save Money
The Cost of Teaching in Thailand vs. Spain
One benefit of teaching abroad is that you will be earning money throughout your time living in a foreign country, which can help fund your travels. But it's essential to budget the cost of teaching English abroad before you go.
There are a few different types of costs that I discuss in this section; including start-up, living, and earning. It is important to keep in mind the art of budgeting and balancing during your experience teaching abroad in Thailand or Spain.
Cost of Teaching English in Thailand
Start-Up Costs to Teach in Thailand
Before even arriving to your future home abroad, it's essential to plan for the start-up costs of teaching English abroad in Thailand.
Some of these include:
I would estimate that I budgeted around $3,000 for my start-up costs when moving to teach English in Thailand.
Read more: Teaching English in Asia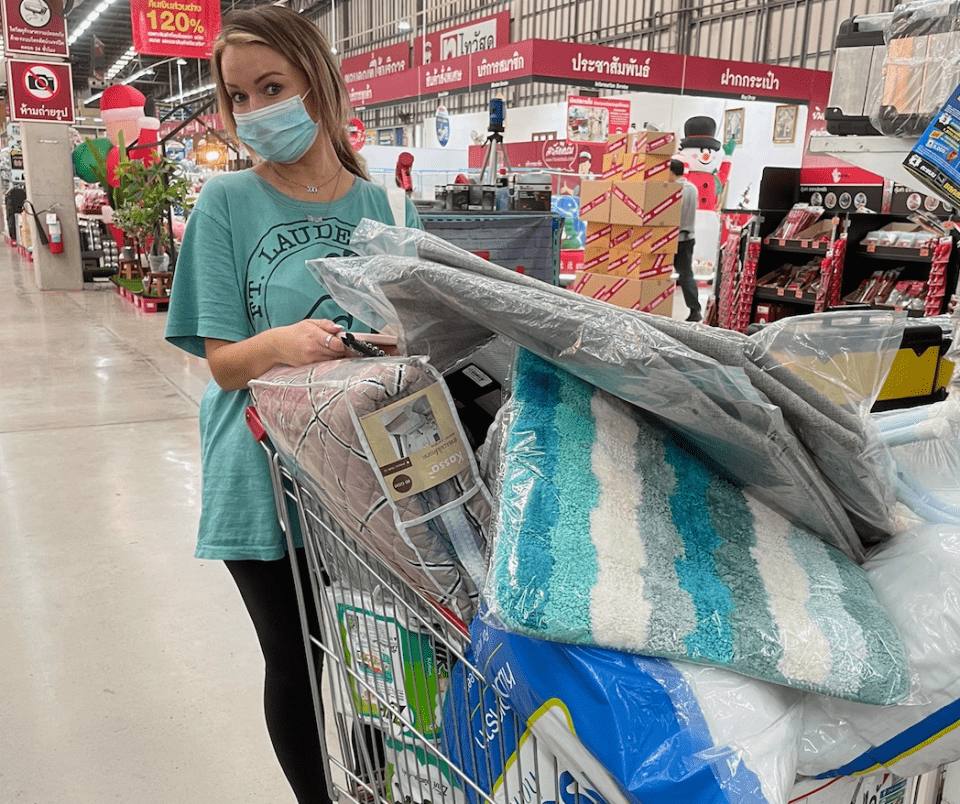 Cost of Living in Thailand
You may have heard that Thailand is a relatively cheap place to live, and this tends to be true. The value of the baht proves to be beneficial to people from Western countries, which makes for a less stressful experience of budgeting food, leisure and travel. 
It's likely that through the CIEE Teach Abroad in Thailand program, you will be placed in an apartment complex for your accommodation by your school. Many apartments in Thailand do not come equipped with a full kitchen, but rather a fridge, and possibly a microwave or hot plate. Due to this, you may find yourself eating out for every meal. Going out to eat is very common in Thailand, as they use it as an opportunity for socialization. 
Although there are more expensive restaurants that serve the types of food from home you may miss, there are plenty of options for cheap dining, such as local evening markets and street carts. These also present a great opportunity for trying tons of famous Thai dishes and fully immersing in the food culture! 
In terms of leisure and travel, how much you spend depends on how you prefer to live. When socializing, there are plenty of bars that serve fancier cocktails or mixed drinks, or you could head to one of the several 7/11s on your street and buy a cheap case of beer or bottle of Thai booze. In terms of travel, Thailand has many free or cheap temples, cultural sites, parks, museums, and more that make it easy to save money while having fun! 
Average Salary for Teaching English in Thailand
The average salary for teaching English in Thailand ranges from 28,000-33,000 Thai baht (THB) per month. You can earn the maximum salary (33,000 THB) if you graduated from university with a degree in education. The next tier down would be 30,000 THB if you have any other university degree, but you have a  TEFL certification. Those with a degree but no TEFL certificate have the lowest earning potential.  Although there aren't really opportunities to earn extra cash in Thailand, you will likely find that any teaching salary should go a long way in the Land of Smiles!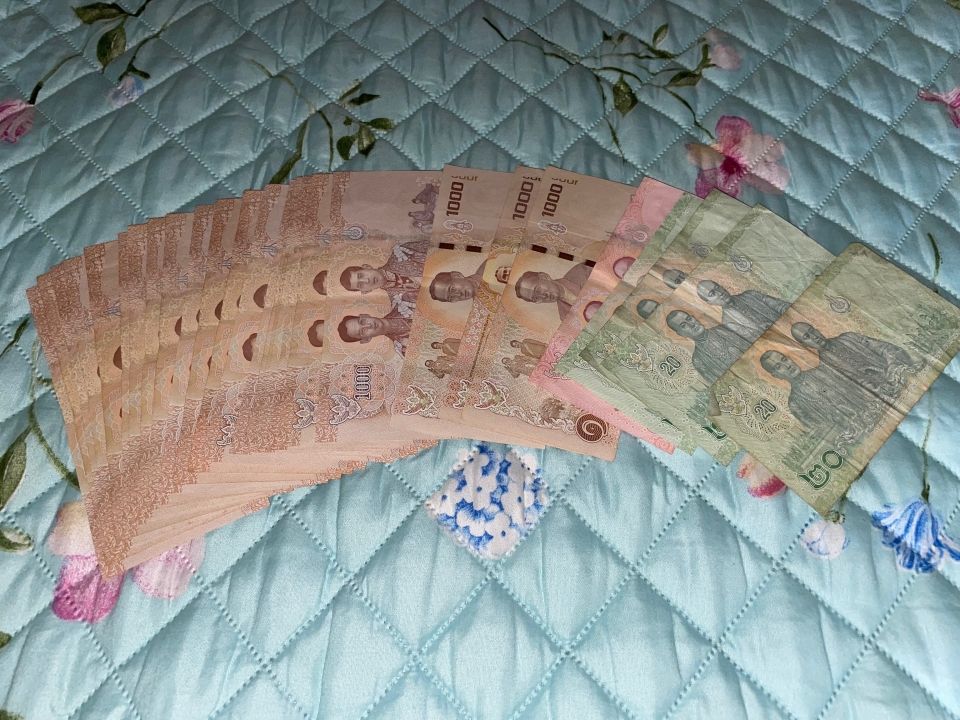 Cost of Teaching English in Spain
Start-Up Costs to Teach in Spain
Teaching English in Spain has similar start-up costs as Thailand.
Some of these include:
The CIEE Teach English Abroad in Spain application and program fee
A reputable TEFL Certificate (included in most of CIEE's Teach Abroad programs)
A one-way or round trip flight to Spain
Enough money to support yourself until you receive your first paycheck
Some areas that you receive support in (for both programs) is the visa process, accommodation upon arrival, orientation before starting your program, insurance, and in-country support for any situations that may arise.
It is even more essential when preparing to move to Spain that you come with savings from home. Prices in Europe are comparable to those in the United States, so money does not go as far. I would estimate that I budgeted around $5,000 for my start-up costs when moving to teach English in Spain.
Read more: Teaching English in Europe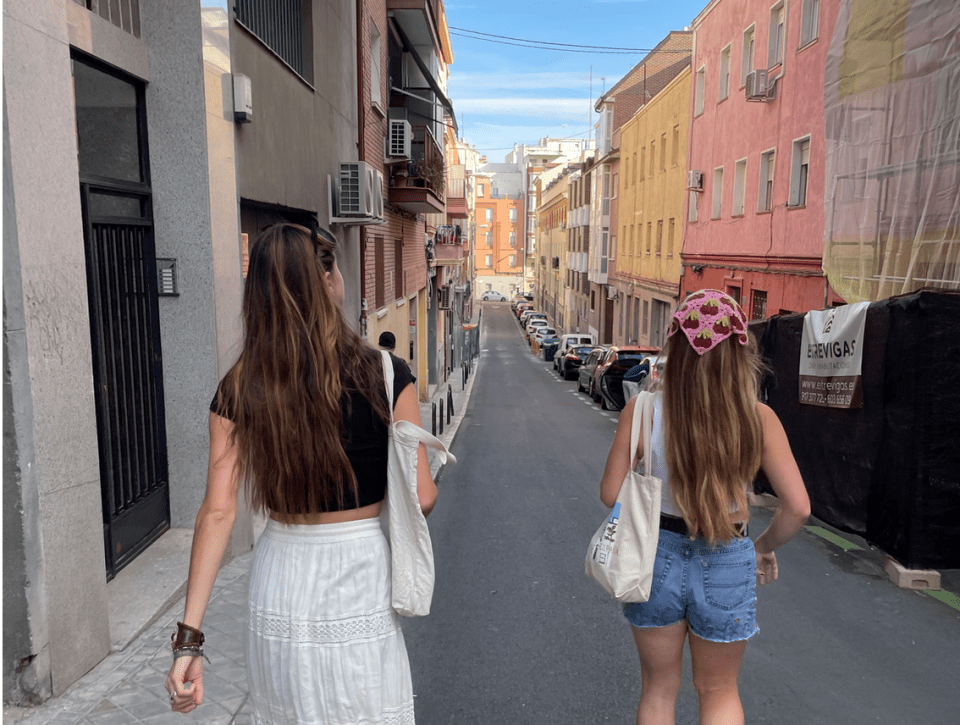 Cost of Living in Spain
One significant difference between teaching in Thailand versus teaching in Spain program is that your housing is not covered by your school in Spain. This means you get to embark on the stressful but entirely necessary apartment hunt. 
In doing so, it is essential to come to Spain with enough funds to cover an initial deposit and month(s) of rent. Having to pay for rent each month, along with utilities and groceries, makes it much more imperative to budget during your time in Spain, because the cost of living is much higher than that of an Asian country.
Although the apartment and rent factor may seem daunting at first, it makes up for costs in other ways. For instance, you will most likely end up having roommates, which helps divide bills between multiple people. Along with the apartment, you have your own kitchen. This way, you are able to put groceries into your weekly budget and have the means to prepare your own meals so that you don't have to spend money on eating out. 
If you can budget for these essential costs each month, then you should have enough left for leisure and travel. Again, this all comes down to your lifestyle and spending habits. If you like going to clubs, you'll find yourself paying cover fees and overcharged bar tabs that add up quickly. However, if you prefer a more casual scene, meeting up for tapas is a great way to share and split dinner, as well as get some cheap beverages, since wine and beer are typically only a few euros. 
Average Salary for Teaching English in Spain
The average salary for teaching English in Spain as a Language and Culture Assistant is the same for all people regardless of what your university degree is, or if you have a TEFL certification. In the region of Madrid, everyone receives a monthly stipend of 1,000 euros, which can be a bit tricky to budget in the beginning due to the many initial costs upon arrival to Spain. 
However, there are opportunities to make extra cash while teaching in Spain. People are often looking for native English speakers to give private lessons to their children after school for extra speaking and grammar practice. This is a great way to earn some more money each week and put it towards events and activities that may not have fit in your initial budget!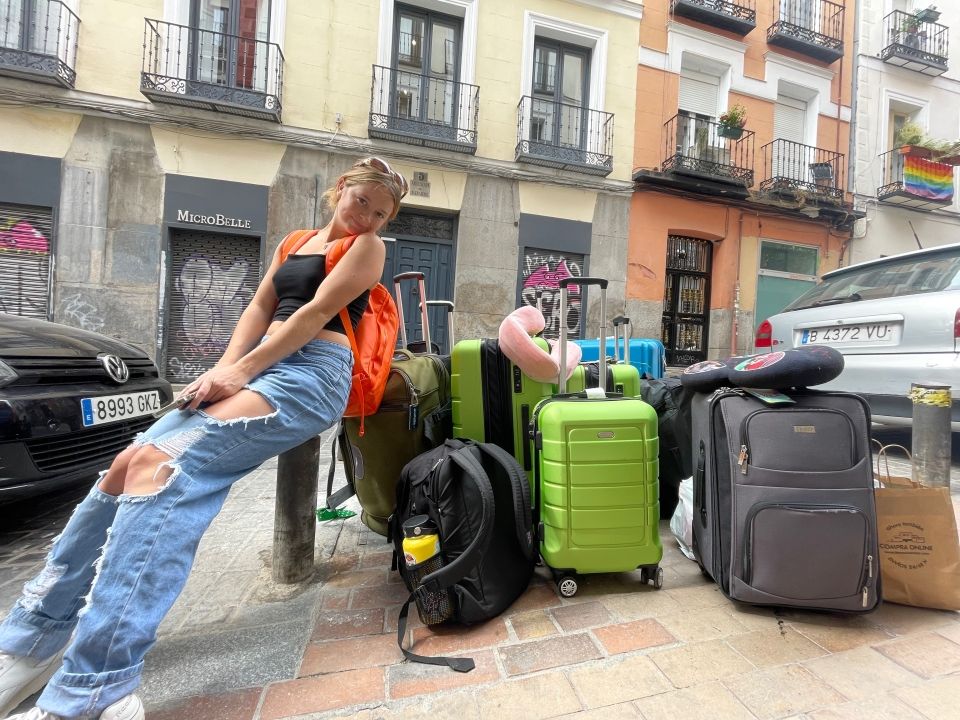 Daily Life of a Teacher in Thailand vs. Spain
Of course, someone who chooses to teach abroad must love traveling, but that is not the only big aspect of the experience. You have to keep in mind that being a teacher is a full time job, and you get out what you put into it. Because of this, your teaching placement can really make or break your experience. 
In this section, I highlight some of the basic things you can expect at your school in either Thailand or Spain in terms of scheduling, hours, dress code, and workload. 
What is it like teaching English in Thailand?
General School Year Schedule
When looking at a calendar for a year in Thailand, you'll notice that the majority of the months are spent in school. Education is valued extremely highly, and due to this, students do not have much time off. 
The first semester of the school year lasts from May to September, and there are about six national holidays that allow for days off. The second semester lasts from November to March, and there are around nine days off for holidays.
Even during the break periods, most schools offer some type of English camp that allows students to continue practicing and learning. 
All holidays that we have off were included in our monthly salary, and we were all given ten days that we could take off for personal or illness reasons.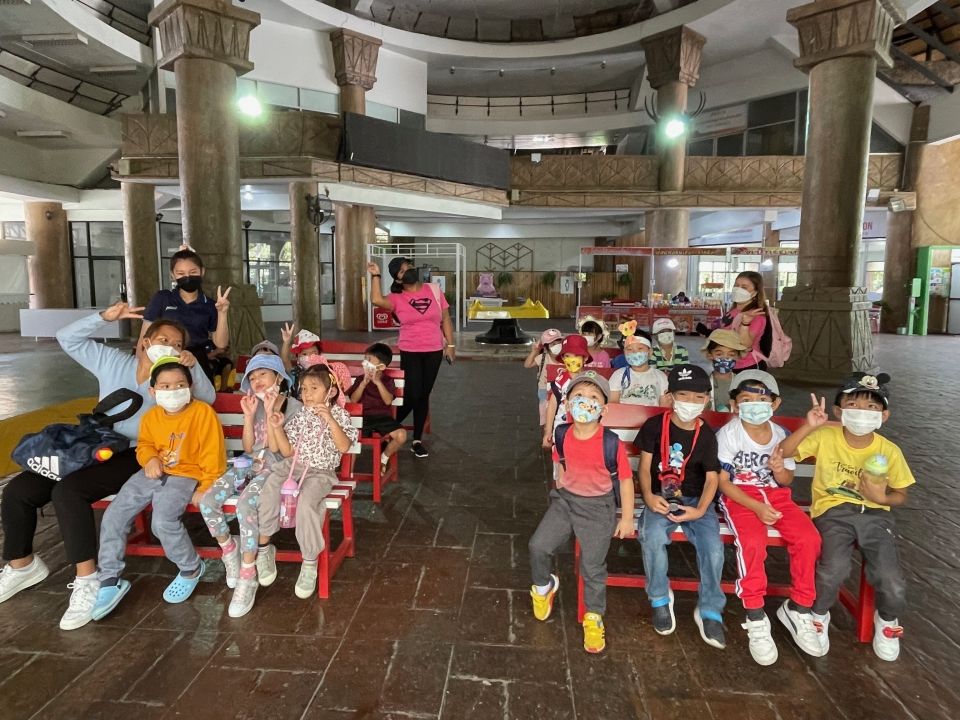 Average Work Hours
Teaching hours in Thailand are typically longer than those in Western countries. Since education is so highly valued in Thailand, they keep students in school for the majority of the day. You'll likely find yourself working nine hour days (ex: 7:30-4:30, 8:00-5:00), five days a week (Monday-Friday). However, because the work days are longer, they often include more break time for planning or lunch. 
Typical Dress Code
The dress code for teaching in Thailand can vary between schools. If you are at a private institution, they may provide you with a uniform that you are required to wear everyday. If you are at a public school, it is likely that you will have more freedom while choosing your work attire. However, in all cases, it is imperative to follow standard Thai dress code and respect the cultural norms. Be sure to come prepared with lots of socks, as you must always take your shoes off when you go inside a building!
Basic Workload
As a teacher in Thailand, you are the main instructor in the class. Due to this, you have the responsibilities of creating lesson plans, preparing lesson materials, and grading work. Depending on the ages of your students, this may mean more or less preparation is required. This is when having long break times at school proves to be helpful, as it gives you plenty of time to prepare your lessons for the upcoming weeks and months so that you do not have to take any schoolwork home with you!
What is it like teaching English in Spain?
General School Year Schedule
If you have teaching experience in the United States, you'll find that the school calendar in Spain looks similar.
The school year starts for students and teachers in September. Auxiliars are added to the classroom in October, and stay until June when the school year ends. 
Aside from the Monday or Friday that you would have off every week, you'll notice there are around 30 days off for holidays throughout the school year.
All holidays that we have off were included in our monthly salary. As for sick days, it is imperative to bring in a doctor's note in order to receive pay for the day(s) that you missed. There are no personal days included for auxiliars. 
Read more: Everything You Need to Teach with the Cultural Ambassadors Program in Spain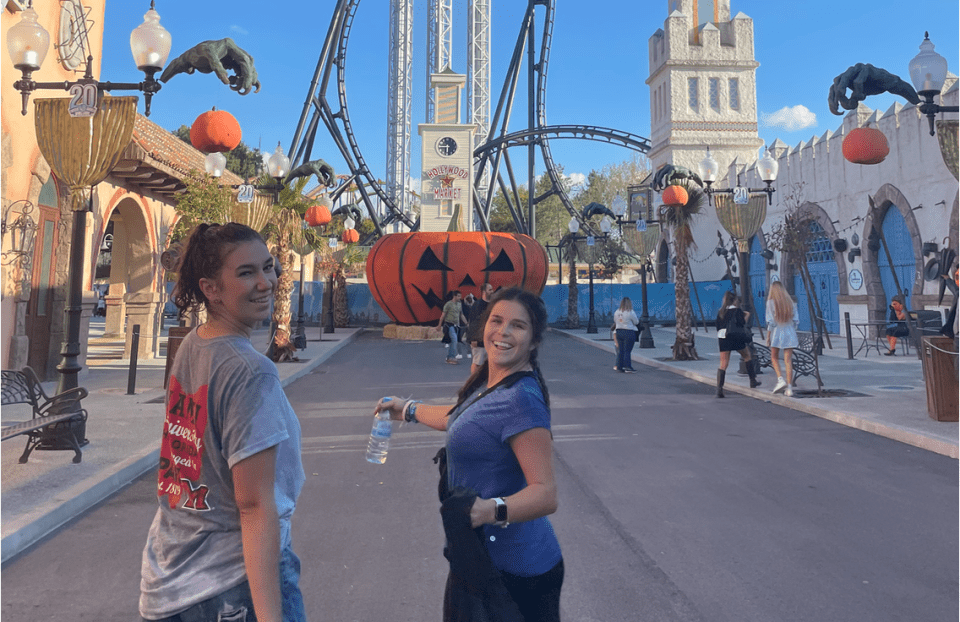 Average Work Hours
It's safe to say that teaching in Spain gives you a dream-like work schedule. Auxiliars are only required to work 16 hour weeks, which ends up equating to four hours a day, for only four days per week. Not to mention, schools are generous enough to give you off on either Monday or Friday, so that you can have a long weekend to travel. 
The start and end times of your day can vary throughout the week depending on how many classes you teach per day. Often in a primary school, you'll be at school for a full day (ex: 9:00am-4:00pm, 8:00am-3:00pm) but you'll have a two hour break for lunch as well as a break for breakfast. In secondary school, your days tend to be shorter (ex: 8:00am-11:00am, 10:30am-1:30pm) and you'll eat lunch at home before or after going in.  
Typical Dress Code
The dress code for teachers in Spain is much more relaxed than you may expect. Teachers tend to wear jeans on more than just Fridays, and any shoes are acceptable to wear in the building. Of course it is still essential to dress appropriately. When in doubt, follow the lead of your fellow colleagues to gauge what is considered appropriate at your school. 
Basic Workload
As a teacher in Spain, you take on the role of a Language and Culture Assistant (AKA auxiliar). This means that you are always in the room with a main teacher, and you have more of a supporting role in practicing English with the students. Due to this, you have a lot less you'll need to prepare, because it's not your job to create lesson plans or grade assignments. 
Auxiliars who are placed at the secondary level may find themselves with more outside work to do than those in primary. Older students can typically understand more English, and therefore can benefit more from slideshows and activities created by a native speaker.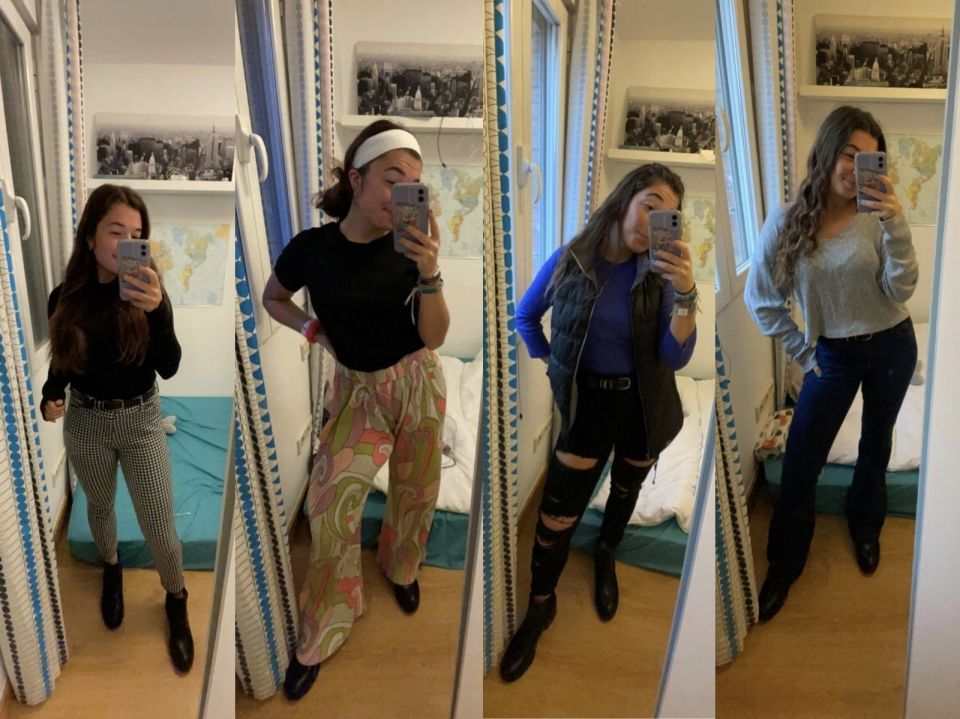 Traveling Around in Thailand vs. Spain as an English Teacher
Now that you've put your heart and soul into teaching you are ready to use that hard earned money for some leisure traveling, you'll want to consider the most advantageous way of doing so in terms of cost and timeliness. In this section, I share some tips in regard to transportation, accommodation, and destinations in order to help you make the most of your travels in Thailand or Spain. 
Travel in Thailand
Methods of Transportation
When traveling in Thailand, it is impossible to just take one mode of transportation per journey. Taking a flight out of Bangkok is typically the most convenient way to go, but it may not always be the cheapest. It's also great to look into overnight trains or buses. There are also tons of islands around Thailand, and getting to most of them requires you to take a boat. The cheapest boat fares will be for big ships that cart hundreds of passengers at a time, but there's also options for speed boats that get you to your destination much faster for a higher fee. 
As for traveling shorter distances, you'll have several choices. Grab and Bolt are similar to Uber, as they can be used through an app that allows you to call cars, SUVs, and even motorbikes. There are also taxis that you can hail, as well as an original and fun Thai favorite- tuk tuks!
Finding Accomodation
There are plenty of different options for the types of places in which you can stay while traveling around Thailand. From hotels to hostels to Airbnbs, you're certain to find the right venue to suit your needs at each destination. 
In more touristy parts of Thailand like the islands (Koh Phangan, Phuket) or the big cities (Bangkok, Chiang Mai), it's usually cheapest to book a hostel, as the nicer/more private places will have higher prices. 
When booking accommodation in less tourist infested destinations, you'll likely find hotels and Airbnbs have much cheaper prices per night than you may see in a Western country. Plus, due to the nature of Thailand, many of the Airbnbs specifically are very unique to the areas and provide with you an opportunity to stay somewhere like never before!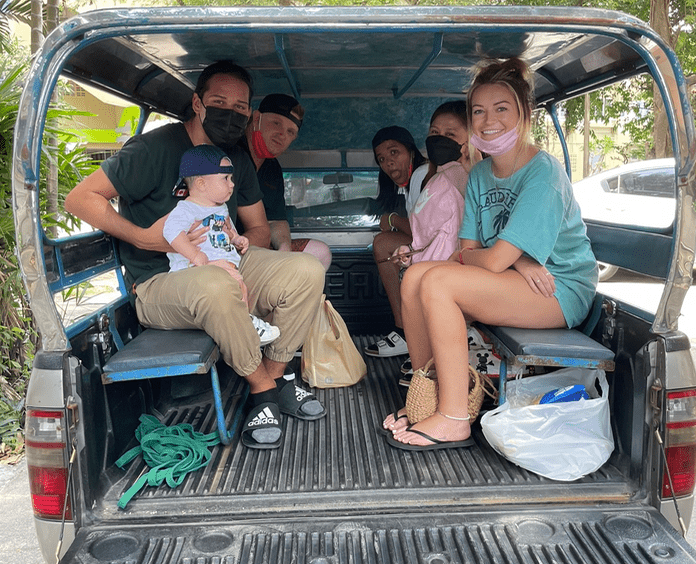 Best Places to Visit in Thailand
The list truly goes on for this one, as there are so many beautiful places to see in Thailand. Here is a breakdown of some of the top places to see, sorted by location:
Beaches in Thailand:
Koh Phangan: The island that is home of the famous Full Moon Party, as well as some of the bluest waters in the country!
Koh Tao: The place to fulfill all of your scuba diving dreams. Everyone runs on island time, from the friendly people to the beautiful wildlife.
Cities in Thailand:
Bangkok: This one is a given, as you will fly into Thailand through here, and likely use it as your main hub of transportation while traveling. However, there are plenty of pleasant surprises around each area of the big city!
Chiang Mai: If you're looking for a place that brings parties, temples, and culture all together in one, then this is your best destination. There is so much fun to be had in all different forms!  
Thai Temples:
Chiang Rai: Here you can see some of the most beautiful and detailed temples in the country, such as White and Blue Temples. This is also about as far north as you can get, home to Thailand's mountains and not far from the Myanmar and Laos border!
Ayutthaya: This former ancient kingdom features incredible ruins of the past and a heap of cultural wonder. 
Nature in Thailand:
Kanchanaburi: The largest waterfall in Thailand stands here, seven levels high. There's a hike through an incredible forest full of green trees and sparkling waters, as well as an old railroad track with tons of history to share upon visiting.
Krabi: Known for its turquoise waters meeting moss covered rocks that tower in the sky. This is the most postcard picturesque place that gives you jaw-dropping views in every direction you turn. 
This short list only begins to touch on some of the magic that Thailand holds. However, there are hidden gems all over the country that may be found right in your backyard!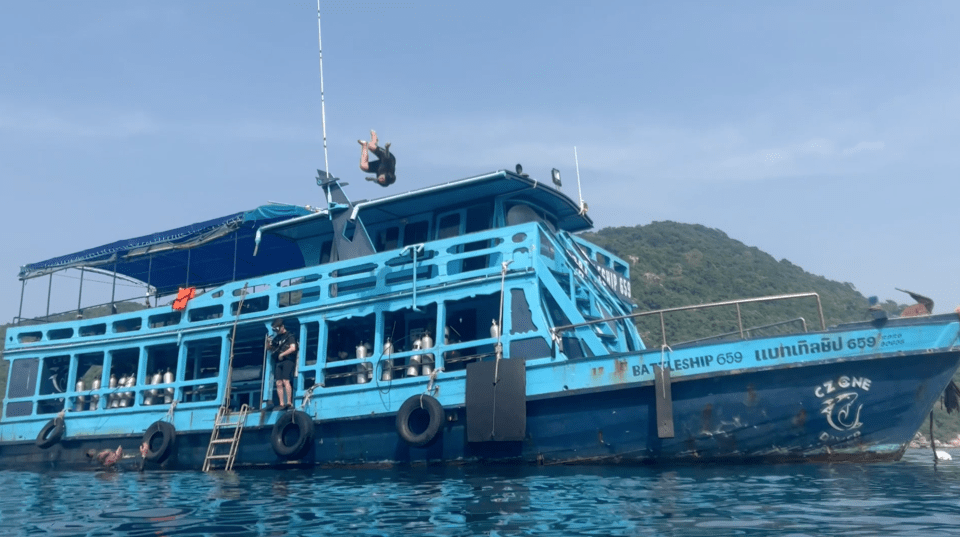 Travel in Spain
Methods of Transportation
Spain has several options for long travels with a whole range of costs to suit your needs. Flights between cities in Spain as well as around Europe can be found for cheap fares on websites like RyanAir and EasyJet. Although they may not provide you with much baggage of amenities, they're the perfect price to pack a small backpack and set off on a weekend trip. 
However, if overpacking is your unbreakable flaw, then there are other ways you can hop between cities and countries with less of a bag limit. Taking a train or an overnight bus can get you where you need to go quickly and cheaply, as long as your destination isn't too far from your starting point. 
One great thing about being based in Madrid is that it's right in the center of Spain, so you have such a wide variety of destinations in the country that you can go visit. The Madrid Metro itself can take you decently far outside city center, and sometimes even to neighboring towns with the proper pass. 
Finding Accomodation
There is a wide range of options for accommodation in Spain and around Europe as well. Typically, hostels are the cheapest way to go. Often, this means you'll be sharing a room with strangers, which can lead to new friendships, travel recommendations, or at the very least, funny stories. Or, if you are traveling with a large group of your own, you can have one person buy all the beds in a mixed room (the cheapest option), and since the order is under one name, you'll likely all be placed in a room together! 
If you prefer to sleep in style, there are always options for Airbnbs and hotels in every European city as well.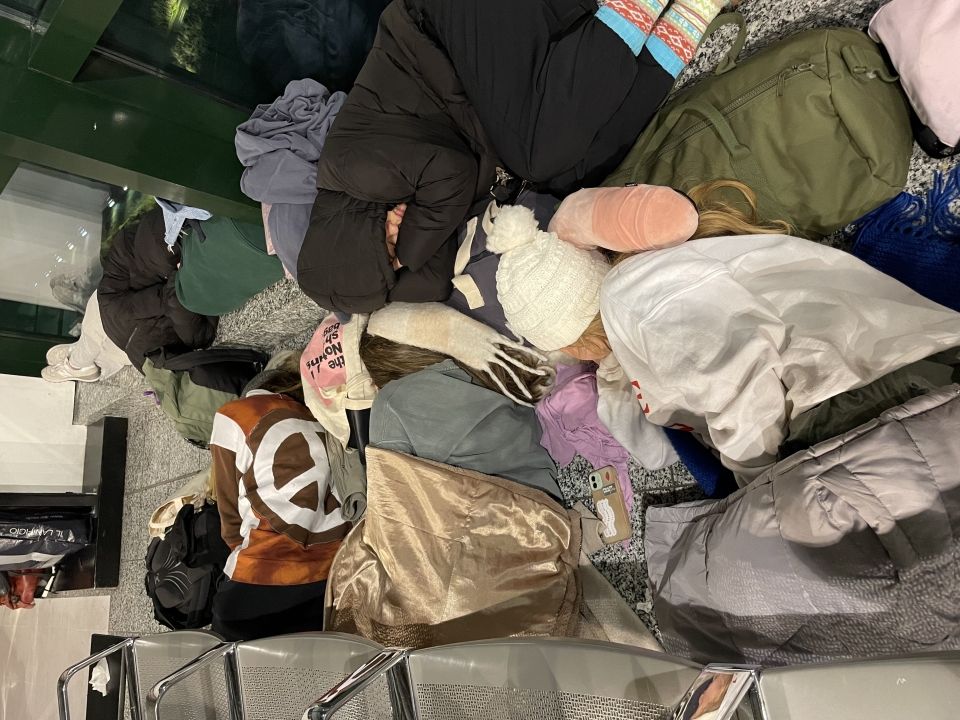 Best Places to Visit in Spanish
One of the biggest factors that draws people to study or teach in Spain is how cheap and easy it is to travel to neighboring countries. Of course, this is an incredible opportunity that should be taken advantage of, however, you should not forget about the beautiful destinations that Spain has to offer as well. 
There are tons of cities and towns outside the center of Madrid that make for great weekend trips. Though I have not had an opportunity to see many of them yet, here is a list of some that have been highly enjoyed by myself and fellow CIEE Teach in Spain participants:
Barcelona: Where colorful parks meet big cities and fun nightlife- this place has it all and more!
Seville: Sail through the beautiful blue waters of this city under skies full of bright sunsets!
Valencia: Known for sunny weather, this city is home to plenty of beaches and festivals that always provide something fun to do!
Salamanca: The city known for speaking the purest Spanish, and is considered the European cultural capital!
Segovia: Check out the historical aqueducts stretching across the city and the beautiful castle standing high in the sky
Toledo: The city of three cultures that's only a quick ride from center Madrid, it's a gateway to the beauty beyond the capital city
This is only just to name a few of the wonderful cities that you could potentially visit while you teach in Spain. Be sure to always look around the map for the smaller names that you may not recognize as well, because you never know what kind of spectacular places you might find!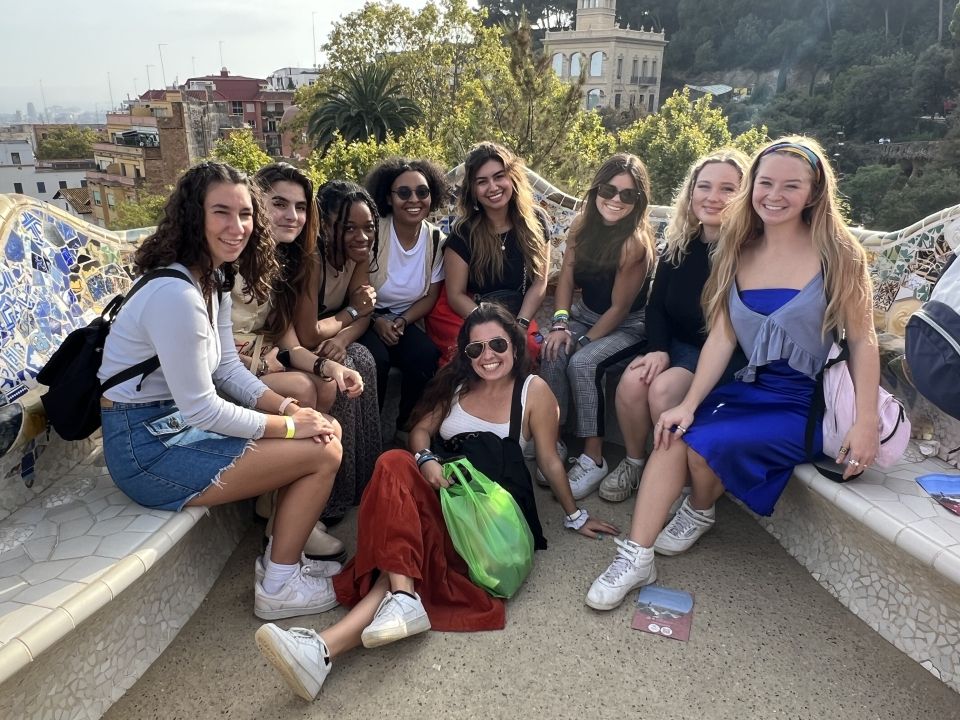 Adapting to the Way of Life in Thailand vs. Spain
I'm sure you've all heard of culture shock before. This is something that may or may not come lightly to you in your big journey abroad. No matter how hard it may affect you, keep in mind that this is normal. What you're doing is one of life's biggest adventures, so it only makes sense that you have to deal with an adjustment period before you can really call it home. 
In this section, I mention some basic cultural aspects of life in Thailand and Spain in relation to the people, the way they dress, and the norms that you may find are different than in your home country. 
What is it like living in Thailand?
Interacting with Thai People
During your stay in Thailand, you'll quickly realize that it is well deserving of the nickname "The Land of Smiles." The native people are so kind and always willing to drop anything in order to lend you a hand. They are so welcoming to foreigners, and encourage them to try and speak Thai, because a little effort can go a long way. In Thai culture, showing (as well as receiving) respect is very important.
What to Wear as an Off-Duty English Teacher in Thailand
When you're not in the classroom, it's still important to dress respectfully in accordance with Thai cultural standards. The weather is always hot, so while it's tempting to wear as little as possible, it's important to respect cultural norms. 
Women are expected to keep a modest appearance, this usually means keeping their shoulders covered, and in certain settings, knees as well. It is also preferred that men present themselves with a nicer look, such as collared t-shirts and shorts that come to the knee, although they tend to have more leniency with clothing choices than women. 
And no matter who you are, locals will give you a funny look if you wear flip flops anywhere outside of the beach. 
Read more: Is Teaching Abroad Alone Safe for Women?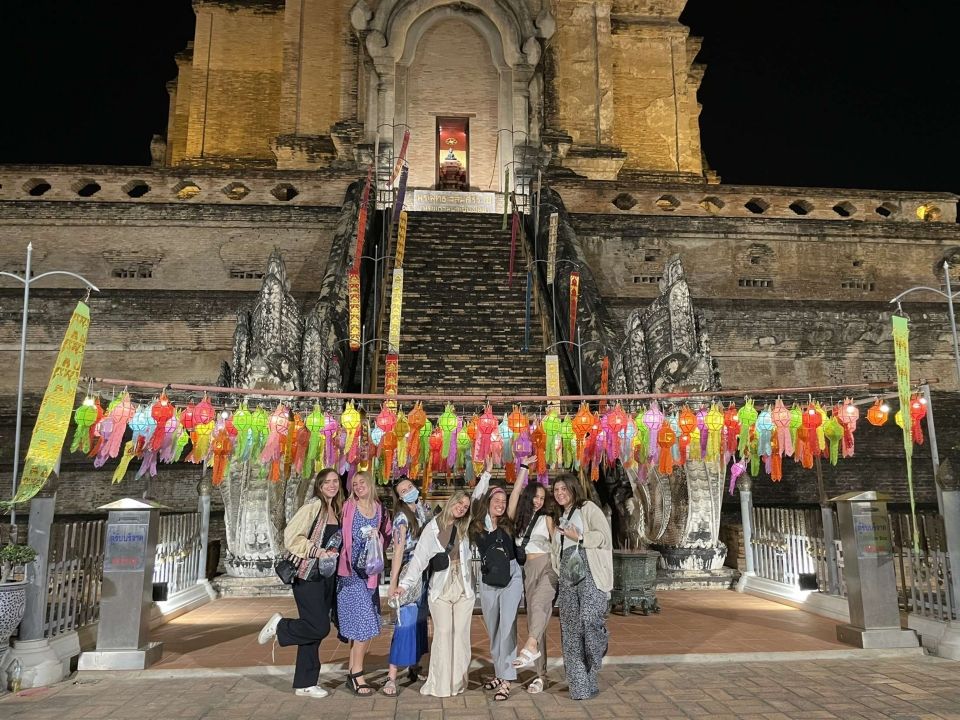 Cultural Norms in Thailand
As I mentioned before, respect is such a huge part of Thai culture. There are many things that Thai people do and don't do in order to show respect to individuals around them. Some of the most basic rules include:
Don't Touch a Person's Head: This is the highest part of the body, and therefore it is considered to be the most sacred. It is seen as extremely disrespectful to touch another person's head without their permission.
Take Off Your Shoes: The lowest part of the body is your feet, as it is furthest away from your head. Because of this, it is imperative to remove your shoes whenever you go inside a home or a building, and especially a temple, as a sign of respect for those who live, work, or pray there.
Keep Your Emotions Minimal: Thais practice the idea of having a cool heart rather than a hot heart, meaning they suppress their anger or stressed feelings rather than making a scene in public. Raising your voice and attracting attention is highly frowned upon.
No Pointing: This is a hard habit to break, especially if you're coming from a place where pointing is totally normalized. However, it is important to be conscious about it in Thailand, as it can be considered rude or even offensive.
These are only a few of the big cultural norms and differences that you'll experience during your time teaching in Thailand. There are other things that you will discover during your journey, but it's important to adapt to the different ways of showing respect whenever you travel to a new place!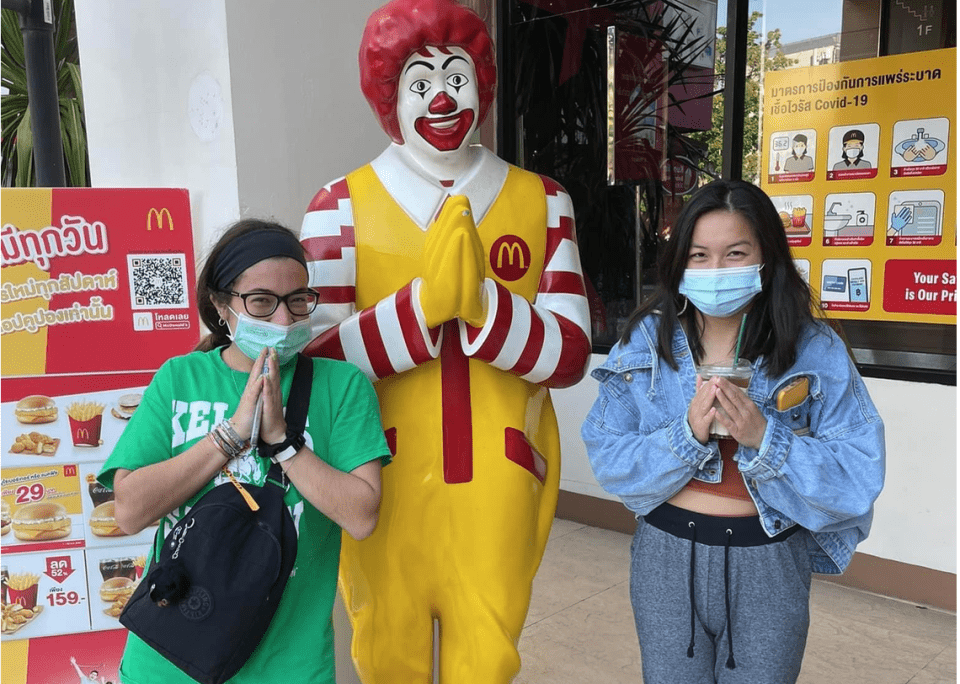 What is it like living in Spain?
Interacting with Spanish People
Spaniards may be seen as coming off a bit cold when you first meet them, but that doesn't mean they won't warm up quickly! They prioritize social outings for food and drinks as a way to spend time together. Family and friends play a huge role in their lives and they tend to celebrate that love more often than not. It can be a bit intimidating at first to try and join a close-knit group, but Spaniards are usually eager to welcome you into those bonds! 
What to Wear as an Off-Duty English Teacher in Spain
If there's one thing that Spaniards know how to do really well, it's fashion! Whether it's for work or play, people are always going out and about dressed in their best. It's rare to find Spanish people walking around in leggings or sports clothes if they aren't going to the gym. 
That being said, you may get strange looks if you do choose to dress down more regularly, but by no means is it not allowed! Clothing in general is pretty similar to that in the United States, and you'll probably find that much of your wardrobe and brands fit in with the trends here.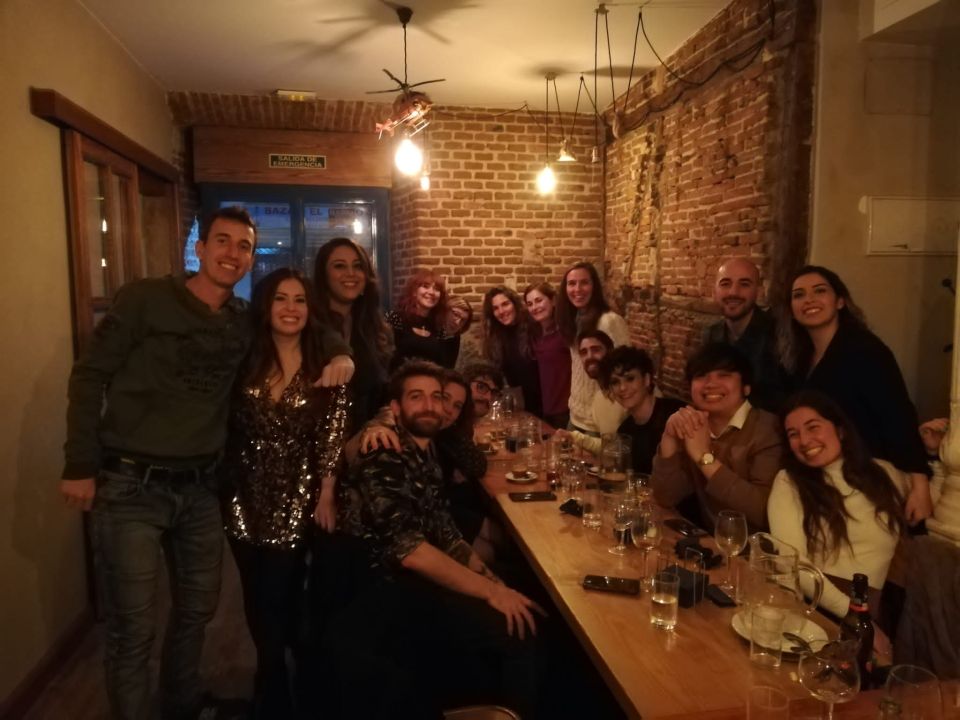 Cultural Norms in Spain
There are a few cultural differences you'll notice during your time teaching in Spain. Some may seem wrong based on what you are used to from your home country, but they are all part of the experience that you'll learn to get used to in order to really adapt:
Expect Lateness: It's embedded in Spanish culture that people arrive late and events start late. Punctuality is not a priority, and there are no questions asked. Start embracing the idea of no pasa nada now!
Always Greet People: You'll notice that whenever you enter or exit a restaurant, store, or even an elevator, people always say hello and goodbye. It can be considered very rude if you don't acknowledge someone arriving or leaving.
Don't Tip: This rule may feel a little strange at first, especially if you're coming from a place where tipping is necessary. However, restaurants in Spain pay their employees a liveable wage that doesn't force them to rely on money from tips, so it is not customary to include it in your bill. When receiving a service such as nails or hair, it's up to your discretion if you want to tip.
Sports = Debates: The only thing that Spaniards might love more than their families and food, is some good old European futbol. Sports fans here are die-hard for their teams, and you may find yourself in quite the heated argument if you say something negative about their team. Always read the room of the fans around you and be sure not to hype up their rivals! 
Half the battle when you move abroad is learning to adjust to a new culture, but once these things begin to feel more normal, that's how you know you're adapting well to your new home!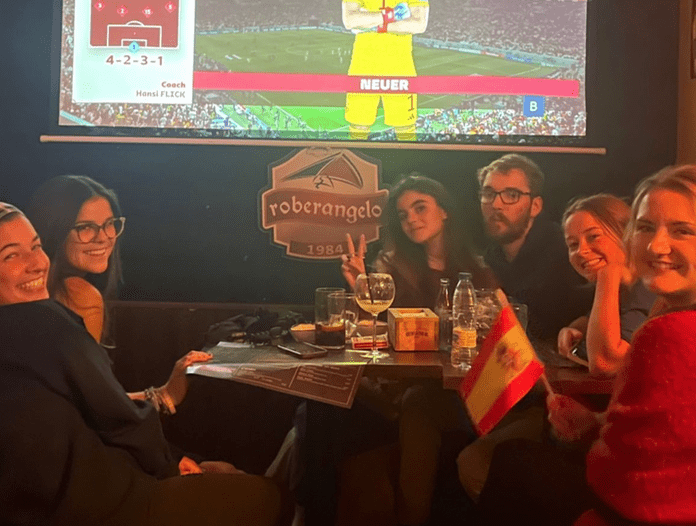 All in all, it is difficult to compare Thailand and Spain because they are very different. However, there is magic to be found in either country, and I have full confidence that you'll fall madly and deeply in love with whichever place you choose to teach abroad. 
The best part? If you really like your decision, or even if you don't, you could always do it again the next year somewhere else! Life is short and the world is wide… it's time to get exploring!
Learn More About CIEE Teach Abroad Programs
CIEE has been a leader in international exchange since 1947 and has long helped participants teach English abroad. With CIEE Teach Abroad, participants enjoy job search assistance, 24/7 support once abroad, and a helping hand throughout the entire application and move abroad process. 
And CIEE offers teaching placements in both Spain and Thailand, as well as other places like South Korea, and more! Plus, some CIEE Teach Abroad programs include enrollment in CIEE TEFL's high-quality 150-hour TEFL Certificate course!
Ready to Teach English Abroad? Get TEFL Certified!
One of the first steps to teaching English abroad is enrolling in a quality TEFL course. It's an essential requirement for most TEFL jobs and a must for learning the ins and outs of teaching English as a foreign language. It's especially beneficial for those who wish to teach English without a degree or who lack professional teaching experience.
CIEE TEFL's 150-Hour TEFL Certificate course is a fantastic jumping-off point for your career as an English teacher. That's because the CIEE TEFL 150-hour TEFL Certificate course includes: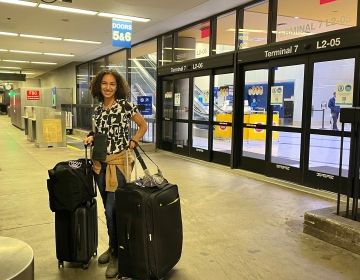 Introduction This past spring was my final undergrad semester and as my college years came to a close, I felt gratitude for all that I had experienced while attending the... keep reading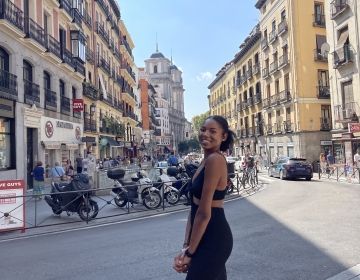 Hey everyone! My name is Kaitlyn, I'm 22 years old, and from Cleveland, Ohio. I've also lived in Charlotte, North Carolina, and New Orleans, Louisiana. I received my undergraduate degree... keep reading
This past spring, I experienced one of the scariest things that could possibly happen to an early 20-something… I graduated college. And to make matters worse, I had absolutely no... keep reading