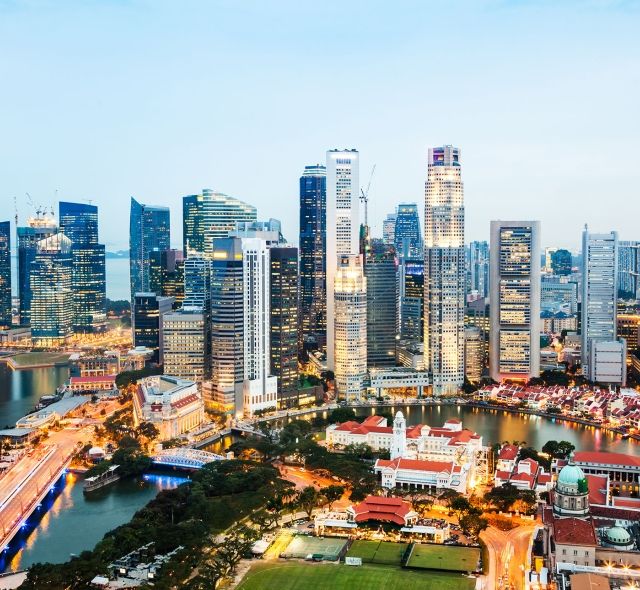 Program Overview
Real-World Experience
Develop business and social entrepreneurship skills that create positive change for society. Come home ready to take the next steps on your entrepreneurial journey.
Credentials for Your Future
Topics for your college essays, experience to inform your future career, and a Business Proposal showing off your sustainable business ideas.
Life Skills and New Friendships
Return with greater self-confidence, independence, and improved communication and leadership skills. Enjoy a broader worldview and friends of different backgrounds from across the U.S.
45
HOURS OF EXPERT INSTRUCTION
3
WEEKS PURSUING YOUR PASSION
1
LIFE-CHANGING EXPERIENCE
The Destination
The Destination
Welcome to Singapore, a small island of many contrasts and diversity. 
Known as the "City in a Garden," Singapore is located on the southern tip of the Malay Peninsula. This tiny island sitting between the Indian Ocean and South China Sea is the largest and busiest port in Southeast Asia. Previously a Malaysian city, Singapore became its own country as it evolved into one of the world's greatest commercial centers. It's referred to as an island, but Singapore is not just one island—it's made up of 63! 
The modern metropolis full of skyscrapers keeps a picturesque, calming beauty about it. It's one of the world's greenest cities—clean air and clean living is a priority. Almost half of the island is covered by parks, gardens, and plant life. The Singapore Botanic Gardens, its most popular park, is a UNESCO World Heritage Site. 
Culturally rich hotspots like Singapore's Chinatown and Little India are a must-visit. Dishes at food markets combine Chinese, Malay, and Indian flavors. The National Museum of Singapore, one of your excursions, is also an essential place to understand the country's multi-ethnic cultures. 
Cultural Awareness
CIEE wants all our students to feel welcomed, supported, and empowered to succeed while studying abroad. Local CIEE staff have provided details about conditions and cultural attitudes that students with specific identities might encounter in Singapore. 
Daily Life
As a densely populated island city state that is only 719 km² (278 mi²) (smaller than the size of New York City), Singapore must be conscious of their land and... keep reading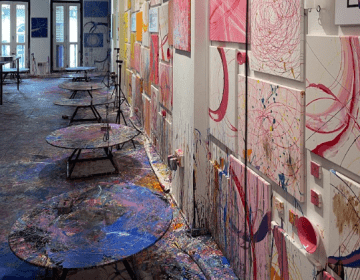 Hidden talents have emerged for some students as they've been participating in a few different artistic endeavors over the past couple weeks. The activities that students have done have combined... keep reading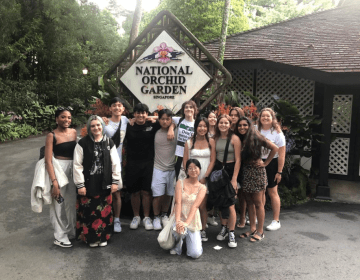 After a morning of rain, the weather held off as students enjoyed a trip to the Singapore Botanic Gardens, the first UNESCO Heritage Site in Singapore and the first and... keep reading
Activities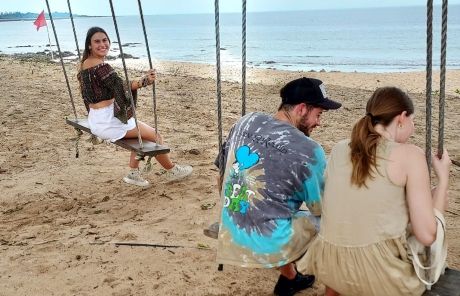 Just Imagine All the Fun You'll Have!
Feel the energy of old and new in the vibrant streets of Chinatown. Stroll by Buddhist temples, Mosques, and Hindu temples all in the same street. 
Take a ferry to Pulau Ubin. Explore the sandy beach, rock formation, seagrass lagoon, mangroves, and coastal forest of the Chek Jawa national park. Learn about the government's eco-conservation efforts. 
Get an exclusive look into a Singapore startup directly from its founder and jot down expert tips on how to set up a company and secure funding from investors. 
At the National Museum of Singapore, the nation's oldest museum, get inspired by the multiethnic and multicultural stories that have shaped the island to what it is today. 
On a visit to Malacca in Malaysia, hike up to the 16th century St. Paul's Church, take a river cruise to see colorful architecture, and tour farms to understand the agriculture and cottage industries. 
Please note activities are based on past programs and subject to change at CIEE's discretion to adapt to local circumstances and participant feedback. Our goal when arranging activities is always to enhance your experience.  
Dates & Fees
Program

Application Due

Start Date

End Date

Costs

Program

Summer Session I 2024

3 weeks
Start Date

End Date

Costs

$6,650

Program

Summer Session II 2024

3 weeks
Start Date

End Date

Costs

$6,650
3 Meals/Day
(Dietary Needs Accommodated)
All Ground Transportation
(Once In-country)
Optional Flight Chaperone
(Flight Cost Not Included)
Pre-departure Advice and Orientation
Access to Local Phone and WIFI
All Cultural Activities and Excursions
Comprehensive Medical and Travel Protection
24/7 Emergency On-site Support
Ready to change your life?