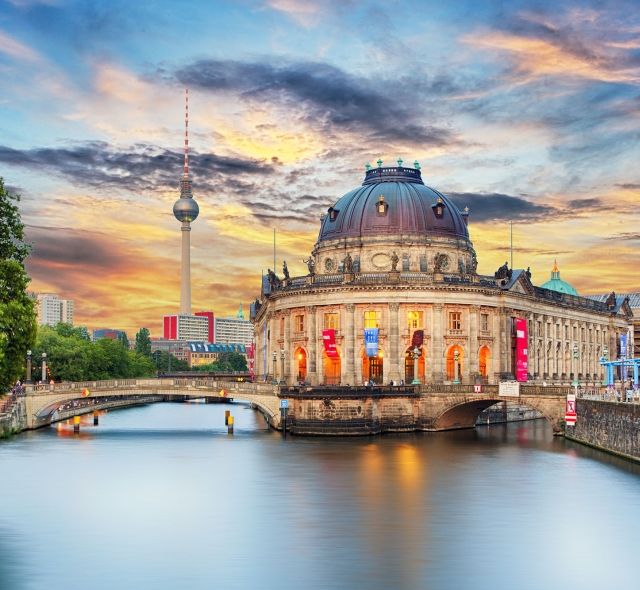 Program Overview
Real-World Experience
Sharpen your business savvy and experience the entrepreneurship process. Come home ready to take the next steps on your entrepreneurial journey.
Credentials for Your Future
Topics for your college essays, experience to inform your future career, and a Business Proposal showing off your entrepreneurial ideas.
Life Skills and New Friendships
Return with greater self-confidence, independence, and improved communication and leadership skills. Enjoy a broader worldview and friends of different backgrounds from across the U.S.
45
Hours of Expert Instruction
3
Weeks Pursuing Your Passion
1
Life-Changing Experience
The Destination
The Destination
Welcome to Berlin, with eyes on the future and reflections on the past. 
Located in northeastern Germany and nestled between two rivers, Spree and Havel, is Berlin. After 70 years of dramatic change, it's one of Europe's most dynamic capitals, home to an exciting mix of traditional and tech-forward industries. Today many different cultures and subcultures live side by side peacefully. Constantly focused on a bright present and future—with business right at the heart of it—the city itself can be described as a startup. 
About one-third of Berlin is parkland or gardens, which contrasts with its urban feel and reputation. The Brandenburg Gate serves as Berlin's most well-known landmark, along with the Holocaust Memorial and the site of the Berlin Wall, which separated the city in East and West prior to its destruction following the 1989 protests. All around, there are open-air street parties, festivals, galleries, theaters, and movies to enjoy. While exploring, taste traditional German dishes, such as bouletten (meat balls) and kohlrouladen (stuffed cabbage), as well as dishes influenced by people from the many different cultures who have made Berlin their home. 
Cultural Awareness
CIEE wants all our students to feel welcomed, supported, and empowered to succeed while studying abroad. Local CIEE staff have provided details about conditions and cultural attitudes that students with specific identities might encounter in Berlin. 
Settle into Berlin. Explore the processes and traits of successful entrepreneurs. Start collaborating with a group to develop concepts for a Business Proposal.
Conduct surveys and spend time at a local startup interviewing entrepreneurs to help define a target market for your new business. Build a customer profile, consider your competitive advantage, and test your ideas.
Through case studies and simulations, consider marketing strategies for your target customers, define your costs, and set your price. Develop an exciting pitch and present your Business Proposal to a panel of judges. 
Daily Life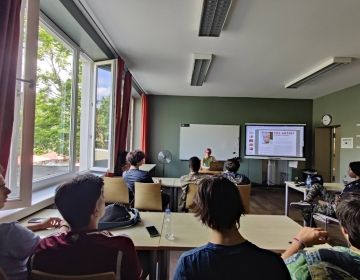 After an exciting weekend excursion to Erfurt, students continued with their Global Entrepreneurship class Monday morning. On Monday afternoon, we met artist Johanna Keimeyer and learned about her art and... keep reading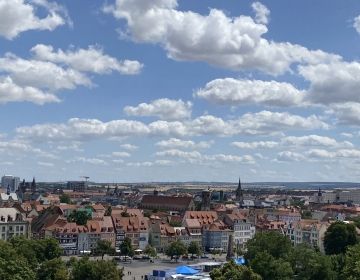 This weekend students experienced life outside of Berlin and explored the pre-historic city of Erfurt, located in central Germany in Thuringia. Aspects of Erfurt's history dating back to the prehistoric... keep reading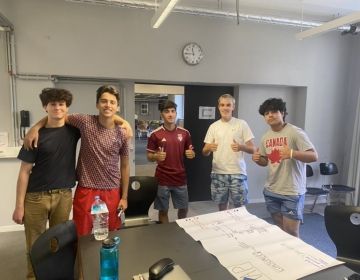 On Tuesday, students had their first day of Global Entrepreneurship class in the morning! They met their teacher for the class and got started brainstorming ideas for their projects. In... keep reading
Activities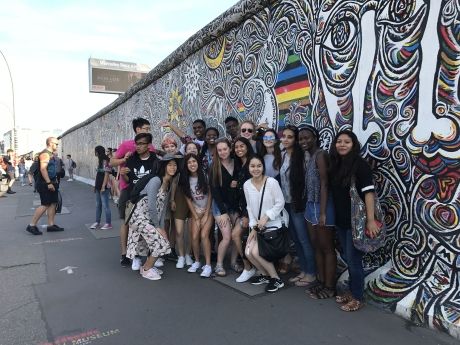 Just Imagine All the Fun You'll Have!
Explore the trendy Kretzberg neighborhood—see startups in action and shop at the historic Markthalle Neun. In Alexanderplatz, climb up the TV tower known as Fernsehturm—see all over Berlin.  
Take a street art tour and then participate in a graffiti workshop. Leave your artistic mark on a legal wall. 
Relive the history of espionage at the German Spy Museum, decrypt secret messages, use listening devices, and complete a mission through a laser maze. 
Hop on a train to the nearby town of Potsdam. Explore the Hollandisches Viertel (Dutch Quarter) and impressive Prussian Palace and Gardens of Sanssoucci, a UNESCO World Heritage Site. 
On excursion in Hamburg, enjoy a harbor tour by boat. Come face-to-face with fully-laden cargo ships and gain perspective on international trade. 
Please note activities are based on past programs and subject to change at CIEE's discretion to adapt to local circumstances and participant feedback. Our goal when arranging activities is always to enhance your experience.  
"I learned how to create my own lean startup and all the work that goes into being an entrepreneur. I loved walking through Potsdam with my new close friends while taking in all that Potsdam has to offer."

Mya B., Global Navigator Alum

"It was a great experience, one that I think should be felt by any student in high school. My favorite part was going to the top of the dome in the Reichstag. It was a lot of fun and that was when I knew I was going to remember this summer and these people forever."

Nina T., Global Navigator Alum

"It was amazing visiting the Berlin Wall and Alexanderplatz. I spent a lot of time learning about the area and engaging with others and the sites around. It let me understand what Berlin is like and what European culture is like."

Carlos P., Global Navigator Alum

"Berlin is very fun and I enjoyed the experience of traveling and learning about a new culture. We had a lot of freedom on our individual projects in class. I loved touring Görlitz and getting to experience that city too."

Michelle Z., Global Navigator Alum
Dates & Fees
Program

Application Due

Start Date

End Date

Costs

Program

Summer Session I 2024

3 weeks
Start Date

End Date

Costs

$6,250

Program

Summer Session II 2024

3 weeks
Start Date

End Date

Costs

$6,250
3 Meals/Day
(Dietary Needs Accommodated)
All Ground Transportation
(Once In-country)
Optional Flight Chaperone
(Flight Cost Not Included)
Pre-departure Advice and Orientation
Access to Local Phone and WIFI
All Cultural Activities and Excursions
Comprehensive Medical and Travel Protection
24/7 Emergency On-site Support
Our Staff
Regional Director of Operations for Northern Europe
Ullrich has been working in study abroad for over 25 years in Germany.
Ready to change your life?