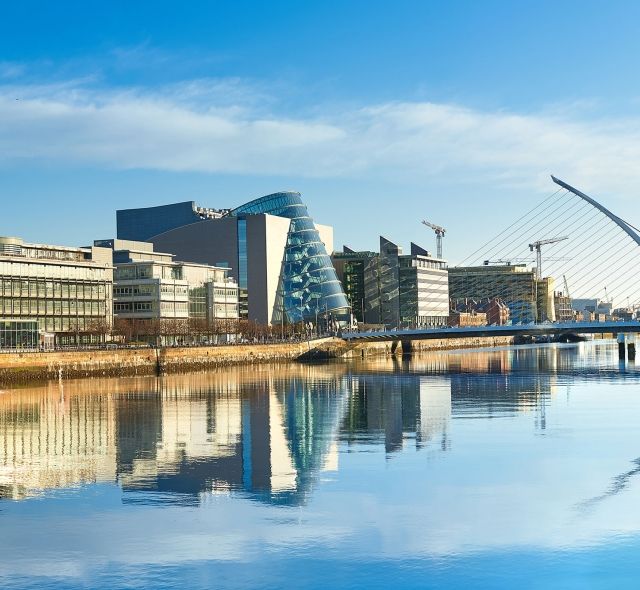 Program Overview
Real-World Experience
Sharpen your business savvy and experience the entrepreneurship process. Come home ready to take the next steps on your entrepreneurial journey.
Credentials for Your Future
Topics for your college essays, experience to inform your future career, and a Business Proposal showing off your entrepreneurial ideas.
Lifelong Skills and Friendships
Return with greater self-confidence, independence, and improved communication and leadership skills. Enjoy a broader worldview and diverse friendships from across the U.S.
45
Hours of Expert Instruction
3
Weeks Pursuing Your Passion
1
Life-Changing Experience
The Destination
The Destination
Welcome to Dublin, a stunning medieval city with a diverse cultural scene. 
Located on Dublin Bay in the Irish Sea, Dublin is Ireland's capital city and economic hub. Dublin gets its name from the Gaelic dubh linn (black pool), referencing the dark-colored water of River Liffey running through the city. Since its days as a Viking settlement, more than a thousand years ago, this port city has attracted businesses and industries. In Silicon Docks, a short stroll from the city center, you can find the European outposts for Apple, Google, and Microsoft along with many others tech giants. 
Lush green spaces, mountains, and plains give Dublin its beautiful natural scenery. Stone castles and buildings signal a rich, medieval past. Dublin Castle, originally built in 1204, sits atop Viking Age remains, and Trinity College, founded in 1592, is Ireland's oldest university and home to the Book of Kells, written around the year 800. In addition to its rich history, Dublin boasts a modern and diverse cultural scene for art, music, literature, and food. Don't leave without trying traditional Irish soda bread, rich Guinness stew, and colcannon (Irish mashed potatoes)!
Cultural Awareness 
CIEE wants all our students to feel welcomed, supported, and empowered to succeed while studying abroad. Local CIEE staff have provided details about conditions and cultural attitudes that students with specific identities might encounter in Dublin.
Daily Life
After a fulfilling day of classes, museum visits, and dinner in Dublin, our enthusiastic students embarked on a scenic bus ride to Carlingford, arriving at the Adventure Centre around 7... keep reading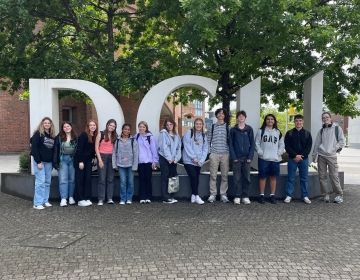 Week two on the CIEE Dublin Global Entrepreneurship program was a flurry of classes, site visits, and activities— here's a brief look at just a few. DublinTown Our visit to... keep reading
We went to Dun Laoghaire on Sunday. It's a little fishing town in Dublin that was amazing. When we first got there, it was sunny, and we met in a... keep reading
Activities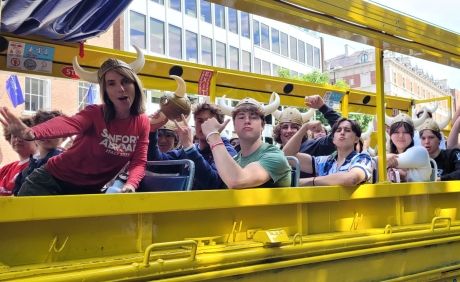 Just imagine all the fun you'll have!
Hop on an amphibious water vehicle and cross the city by land and water along the Grand Canal Basin. See the old Boland's Mill, one of the battlegrounds of the 1916 Easter Rising. 
Sing Irish ballads as you tour the historic center of Dublin with a professional balladeer. Meet with a member of Dublin Town, the Business Improvement District initiative. 
Get your hands on the winning cups of the Gaelic Games at Croke Park, the headquarters of the Gaelic Athletic Association (GAA) and Ireland's premier concert and events venue. 
Escape the city to a rural island. Dig your toes in the sand and discover Irish-language dialects outside Dublin. 
Head to the seafront fishing village of Howth where freshly caught fish and chips are the specialty! Explore Howth castle and its scenic walking trail. 
Please note activities are based on past programs and subject to change at CIEE's discretion to adapt to local circumstances and participant feedback. Our goal when arranging activities is always to enhance your experience.
"I loved meeting and forming friendships with other Global Navigators. It was fun to experience Dublin together and have our own adventures in the city." 

Meredeth G., CIEE Global Navigator Alum

"It was honestly the experience of a lifetime! I had a blast and the entire 3 weeks was just amazing. I loved hiking the cliffs of Howth and swimming in the Irish sea." 

Delaney W., CIEE Global Navigator Alum

"Our teacher was really great! I enjoyed creating our own startup and not just sitting in lectures. I'll always remember going to the upper lakes and Kilkenny. The landscape was just stunning."

Ella A., CIEE Global Navigator Alum

"The experience was amazing and the friends I made are unforgettable. The activities we did gave us a taste of Ireland. We toured places that not even locals know." 

Allyson N., CIEE Global Navigator Alum
Dates & Fees
Program

Application Due

Start Date

End Date

Costs

Program

Summer Session I 2024

3 weeks
Start Date

End Date

Costs

$6,250

Program

Summer Session II 2024

3 weeks
Start Date

End Date

Costs

$6,250
3 Meals/Day
(Dietary Needs Accommodated)
All Ground Transportation
(Once In-country)
Optional Flight Chaperone
(Flight Cost Not Included)
Pre-departure Advice and Orientation
Access to Local Phone and WIFI
All Cultural Activities and Excursions
Comprehensive Medical and Travel Protection
24/7 Emergency On-site Support
Our Staff
Enda is responsible for overall management of CIEE Dublin. He holds a bachelor's degree in Primary Education Teaching from Dublin City University and the equivalent of a Master's degree in...
Ready to change your life?