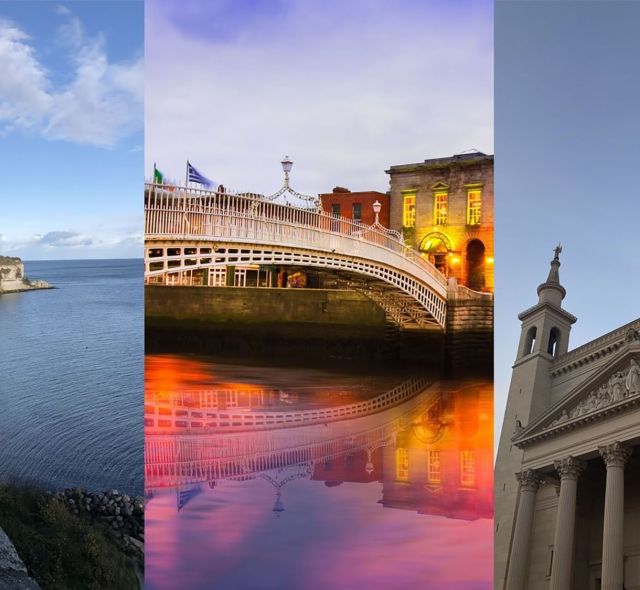 Dublin, Ireland
Copenhagen, Denmark
Berlin, Germany
Global Entrepreneurship & Innovation in Europe
Program Overview
Real-World Experience
Sharpen your business savvy and experience the entrepreneurship process in three leading European capitals. Come home ready to take the next steps on your entrepreneurial journey.
Credentials for Your Future
Topics for your college essays, experience to inform your future career, and a Business Proposal showing off your entrepreneurial ideas.
Life Skills and New Friendships
Return with greater self-confidence, independence, and improved communication and leadership skills. Enjoy a broader worldview and friends of different backgrounds from across the U.S.
45
Hours of Expert Instruction
3
Weeks Pursuing Your Passion
1
Life-Changing Experience
The Destination
The Destination
Welcome to Copenhagen, Dublin, and Berlin, three of the best cities in Europe for entrepreneurs!
The capital cities of Denmark, Ireland, and Germany are all known for being at the forefront of startup scenes. Representing northern and western Europe, they are home to thriving businesses that attract young people and top talent each year. Copenhagen leads in green technology while the European headquarters of the world's tech giants are in Dublin; Berlin is renowned for providing many resources for startups.  
Beyond creating the right conditions for businesses to succeed, all three cities have a strong focus on sustainability and maintaining a high standard of living for its residents. You'll find large, clean open-air spaces all around. Spend your afternoons roaming around Copenhagen's pristine canals and brightly colored houses, Dublin's huge green spaces like Phoenix Park, and Berlin's historical landmarks like the Brandenburg Gate. Revel in lively street life and delicious food markets where you can find dishes you can't leave without trying, like Danish smørrebrød (butter bread), Irish colcannon (mashed potatoes), and German bouletten (meat balls).
Cultural Awareness
CIEE wants all our students to feel welcomed, supported, and empowered to succeed while studying abroad. Local CIEE staff have provided details about conditions and cultural attitudes that students with specific identities might encounter in Copenhagen, Dublin and Berlin. 
Daily Life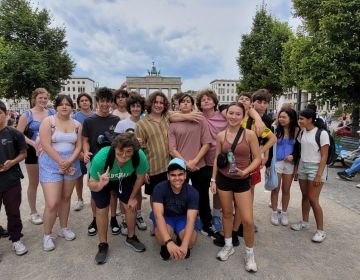 Berlin, Germany - the third and final locale in our three-week, three-country, three-city Multi-Site Global Entrepreneurship academic excursion! Only a few days into our German adventure, and Berlin has enthralled... keep reading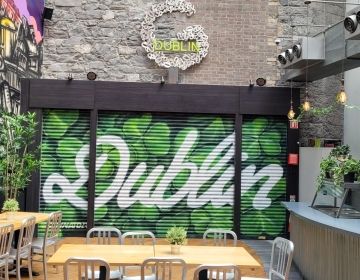 Only one day into the Irish segment of our three-week Multi-Site Global Entrepreneurship journey, Dublin has been a journey into both the old and the new of what the people... keep reading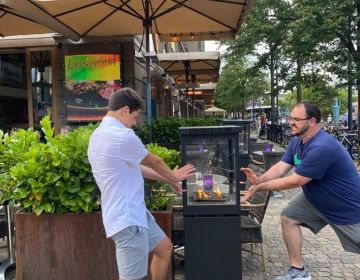 Hello from Copenhagen, We arrived on Sunday afternoon and were greeted by CIEE staff at the airport. We traveled to our hostel and completed orientation. As we are walking through... keep reading
Activities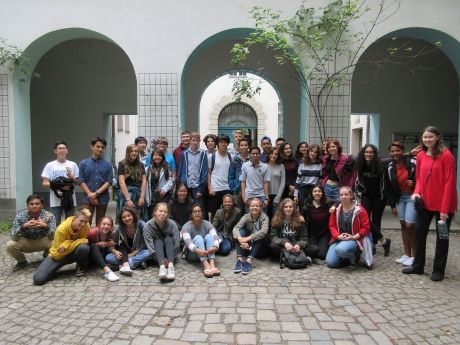 Just Imagine All the Fun You'll Have!
Bike along Copenhagen's waterfront and view all corners of the city from Blox, a vibrant, urban space for art and business.  
Get to the top of artificial skiing slope Copenhill, a model of sustainable development built on the roof of a waste-to-energy plant!  
Stroll through Dublin castle, the best-preserved castle in Ireland, and discover its underground river and hidden gardens. 
On a street art tour of stunning murals and graffiti, experience the largest open-air gallery in the world, covering a mile of the former Berlin Wall.  
Climb Berlin's TV tower, Fernsehturm, and enjoy panoramic views from the city's most visible landmark. 
Please note activities are based on past programs and subject to change at CIEE's discretion to adapt to local circumstances and participant feedback. Our goal when arranging activities is always to enhance your experience.  
"I have made so many fantastic memories! I learned so much about the country and culture as well as myself and business. Everyone should do something like this if they have the opportunity!"

Morrigan T., Global Navigator Alum

"It's a fun program! The most memorable part was the business pitch that concluded the trip and consisted of all the new topics we learned related to business."

Nathan Y., Global Navigator Alum

"It is a great way to explore places you have never been to before and meet new friends. I obtained knowledge that I will continue to use throughout my life and future career."

Andrew H., Global Navigator Alum

"I enjoyed learning about entrepreneurship and being able to talk about what we learned with my peers! I have made friendships with people who I might have never met if it wasn't for CIEE."

Cassidy S., Global Navigator Alum
Dates & Fees
Eligibility
Program open to all current high school students: Freshmen, Sophomores, Juniors, and Seniors.
The Global Navigator Academic Merit Only scholarship is available for this program. The Academic Merit + Need scholarship is NOT available.
For more information, refer to the detailed Program Essential Eligibility Criteria.
Application Fee
$25
Program scholarships and tuition include iNext Travel Insurance, but do not cover the cost of flights. Find additional details about what's included with your tuition.
More questions? Find answers, get application support, sign up for virtual presentations or contact us.
Program

Application Due

Start Date

End Date

Costs

Program

Summer Sessions I, II and III 2024

3 weeks
Start Date

End Date

Costs

$8,750
3 Meals/Day
(Dietary Needs Accommodated)
All Ground Transportation
(Once In-country)
Optional Flight Chaperone
(Flight Cost Not Included)
Pre-departure Advice and Orientation
Access to Local Phone and WIFI
All Cultural Activities and Excursions
Comprehensive Medical and Travel Protection
24/7 Emergency On-site Support
Ready to change your life?