10 Places to Teach English Abroad
Teaching English abroad is an amazing opportunity that allows you to live in a new destination, travel and impact the lives of others.  Each location comes with amazing new cuisines, architecture, and communities waiting to be discovered. As well as plenty of highs, lows and adventures. Deciding where you want to teach abroad can be the challenging part, but it's also the most fun! Would you rather beaches or mountains? Both? Check out Chile! But don't forget each country also comes with a lot to be considered. Such as salary, housing, workload and qualifications. This list encompasses some of the best and most popular places to teach abroad (in no particular order). Hopefully, this list serves as a little introduction to each place, and help you decide which destination is the best fit for you! 
1. Chile - for those looking to sprinkle a little Spanish in their lives but find tapas annoying.
​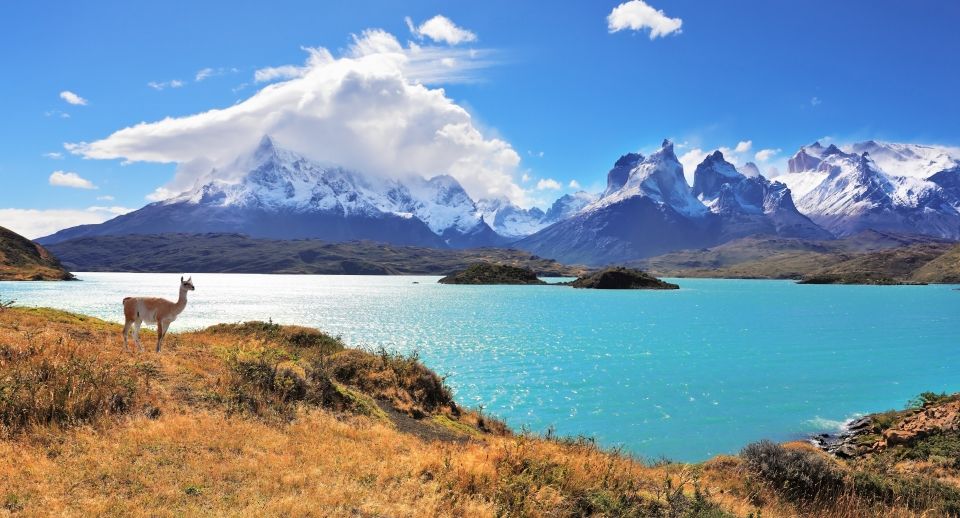 Just kidding (kind of). Chile is a fantastic destination for those who love the outdoors and a little bit of a challenge. Here, you can ski in the Andes or enjoy an afternoon on the coast.
Teaching in Chile won't be a vacation every day, but there will be plenty of time for it! Through CIEE programs, participants generally teach 16-20 hours per week plus some prep time. Not a bad break from your nine to five, right? When teaching in Chile you'll be placed in universities all over the country, making Chile the perfect location for those who aren't so sure about working with kids, because we know that's not for everyone. If you're teaching in Chile, you will need some basic Spanish in your repertoire, but there's no better way to brush up on your language skills than jumping right in!
2. China - not for the faint of heart, but for the biggest pay off.
Literally. Those who teach English in China certainly get paid the most AND are provided with free housing. Sounds like a pretty sweet deal, right? Although the reward is high, those who choose to teach in China are faced with a few more challenges. These can  include changing visa regulations, lengthy work permit applications, and an intense cultural divide. But all of this is worth it when once you arrive. 
Teachers find that living in China can be one of the toughest adjustments, but the reward is significant. Becoming an English teacher in China is a fantastic opportunity for those aspiring to work in government, international relations or those beginning their career in education. In China, you're there to teach. Depending on the age group you're placed with, you can be teaching anywhere from 18 to 40 hours a week with additional lesson prep time. But hey, your rent is free.
3. Czech Republic – Experience a different side of Europe.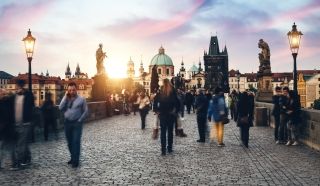 Czech Republic is a great place for new and seasoned travelers who are looking to explore Europe slightly off the beaten path. Also great for Freud enthusiasts.
As a teacher in the Czech Republic, you'd have the chance to try new foods, discover medieval castles, stroll through the neighborhoods of Prague and take on the responsibility of being a lead teacher, or language assistant. Teaching in the Czech Republic is a great opportunity for those who are looking to be highly engaged in the education of their students but are also look for time to travel. Czech Republic offers a great work-life-balance and low cost of living, in addition to a fair compensation. Not to mention proximity to some pretty spectacular destinations.
4. Hungary - It's more than group bathing.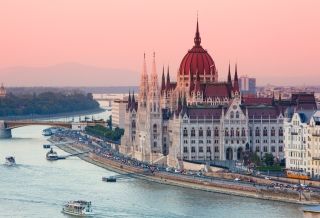 Much like the Czech Republic, teaching in Hungary allows you experience a unique side to Europe, while still living in an urban area. As a teacher in Hungary, you'll be placed in the eclectic city of Budapest where visitors can experience the wonderful cafes, bakeries, and of course the thermal baths.
Teaching in Hungary is ideal for those who are really looking to dive deep into their teaching careers, and still want to immerse themselves in a foreign community. Participants can enjoy the perk of being located right within Budapest, with the incredible convenience of efficient public transportation systems. Teachers are placed in public preschools and kindergarten that participate in a bilingual program. Teaching here is a full-time gig with 30 hours of teaching with 10 additional hours for planning, so unlike other positions you're there to take teaching head on. Of course, it's still Europe, and teachers are allowed at least 18 paid holidays, so there will still be time for yourself and new Hungarian adventures!
5.  Morocco - No, it's not just a giant desert.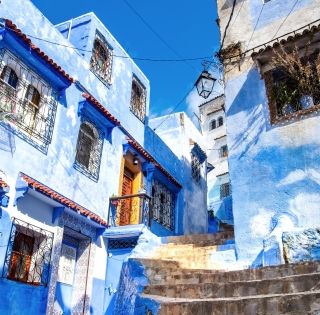 Living in Morocco is an immersive experience like no other. As a teacher, you'll have the opportunity to see the real Morocco, as opposed to what you'd see as a tourist. Instead of larger cities, you'll be placed in smaller and quieter cities, giving you a more authentic experience. Whether you're on the coast, or placed inland, each location is connected by train, so you'll have the opportunity to see it all.
Teaching in Morocco is ideal for experienced travelers and those who are seeking education as a career path. But don't let this discourage you! As a teacher in Morocco, you'll have complete responsibility over your classroom and students. This includes lesson planning, meetings extracurriculars and grading. Needless to say, this is a full-time job. However, unlike other teaching destinations, in Morocco, you'll be joining a community of teachers both foreign and full-time residents. This built-in network will be beneficial for your experience both in the classroom, and your free time.
6. Portugal - Port wine. Need I say more?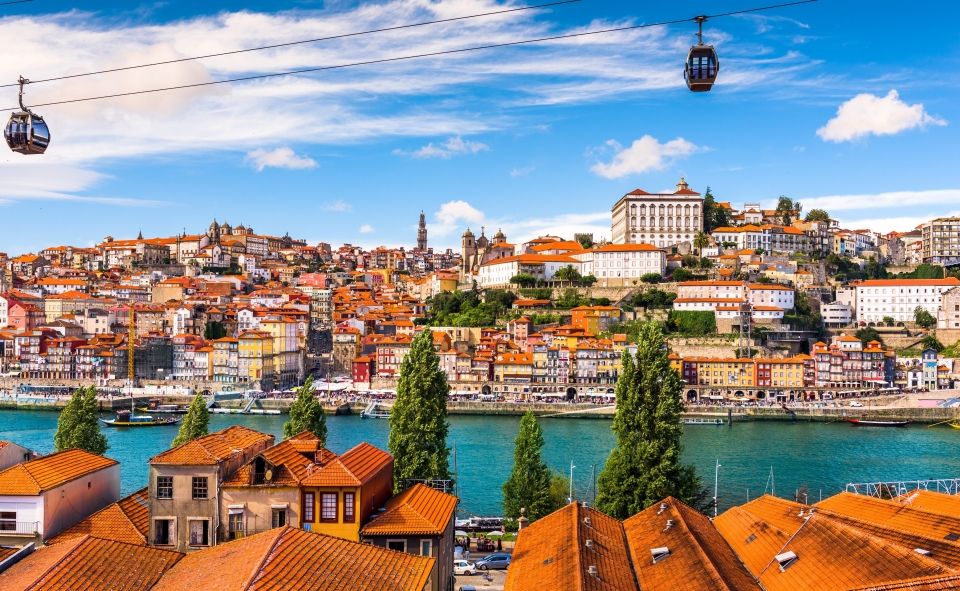 Fresh seafood, amazing wine, beautiful coastlines, incredible architecture, Portugal has all of this and more. Best of all, teachers are provided housing with host families to create an authentic and immersive experience.
As a teacher in Portugal, you'll get to assist and help local teachers in public or private schools for only 12 hours per week, leaving you plenty of time to befriend the locals and maybe brush up on your Portuguese. The difference between teaching in Portugal and other positions it's this is a volunteer experience. Hence, the fewer hours dedicated to the classroom. While this may not pique the interest of some, one of the perks in having housing and meals provided by your host family! Teaching in Portugal is perfect for those looking for a shorter commitment and desire the full experience of living in a new culture. With so much free time, and such a beautiful destination, teaching in Portugal may not feel like work at all!
7. South Korea - If you weren't a K-Pop fan before, you will be now.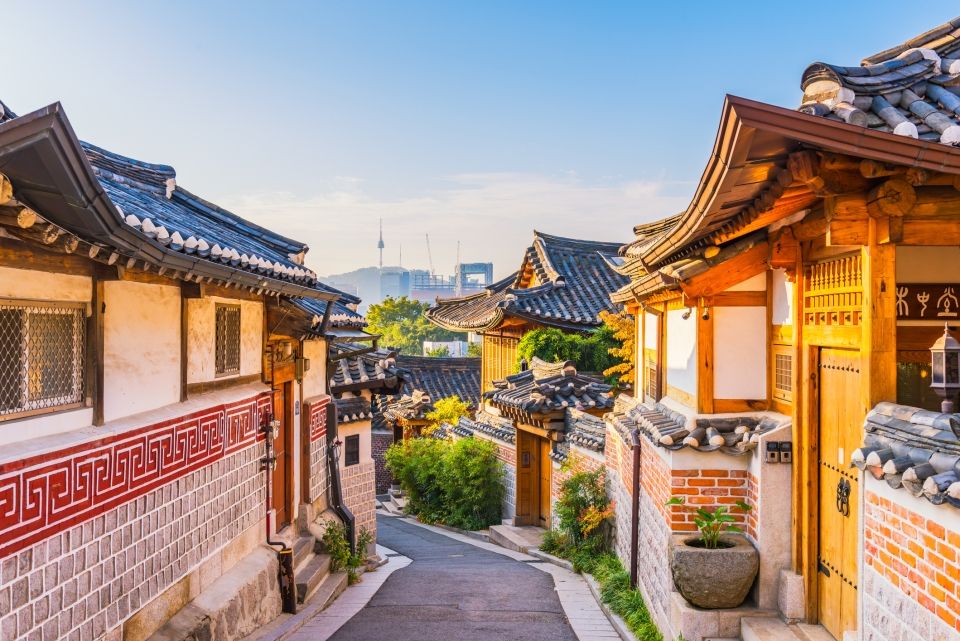 Between the winter Olympics and the rise of K-Pop popularity, you may think you know South Korea pretty well. But living in South Korea is so much more. Much like Chile, South Korea encompasses all sorts of climates, but here there is an incredible metropolitan feel. While immersing yourself in Korean culture and innovative cities, you'll also be having a huge impact on the students you're teaching.
Teachers in South Korea get to enjoy rent free housing as well as a very competitive wage. Most teachers are not only able to live off their pay, but many are able to save most of their paychecks as well! Teaching is South Korea is ideal those serious about teaching and putting the most into their lessons. Time off will depend on whether you're placed in public or private schools but regardless plenty of vacation days are provided! So spend a weekend on the tropical island of Jeju-do, or discovering the fashion capital of Daegu. There is so much in South Korea that is waiting to be uncovered.
8. Thailand - Get ready for the best Pad Thai of your life.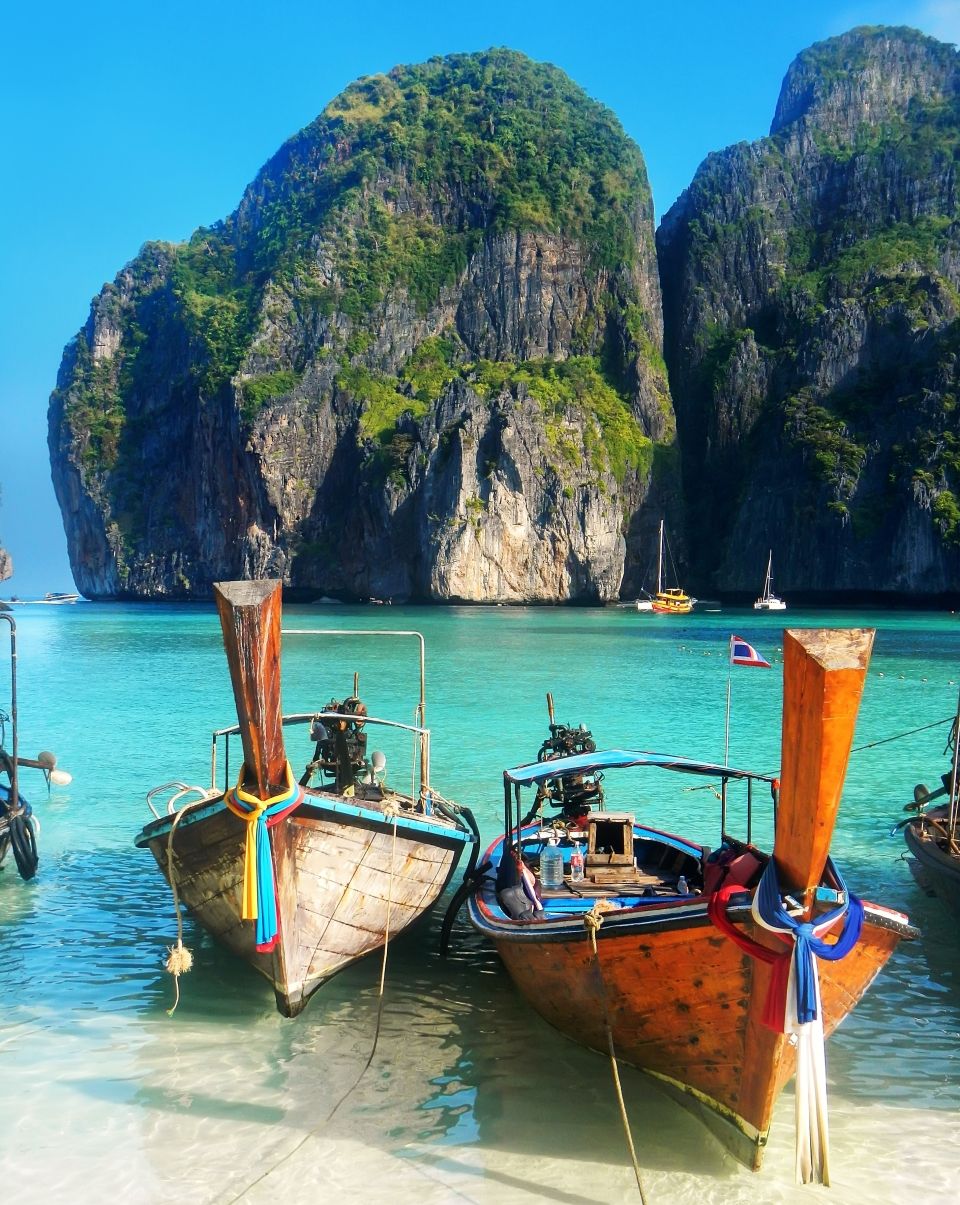 We all know that Thailand is a fantastic destination for holiday, but there is also as huge demand for English teachers! Teachers in Thailand experience a great balance between work and leisure. Most only spend about 20-25 hours a week in the classroom with some additional prep time. There are also plenty of Thai holidays leaving teachers with ample time for travel.
In Thailand, you'll be a lead teacher, but will also have the opportunity to teach more than just English! Teachers can cover topics within their fields of interest such as math, science and social studies. Teachers are often compensated based on experience in education. For example, participants with a TEFL certification will earn more than those without. All teachers are provided housing and will earn more than enough to spare for travel and leisure. Thailand is the perfect destination for young and adventurous travelers looking to immerse themselves in a place that's entirely new.
9. Vietnam - Look out for some pho-nomenal views.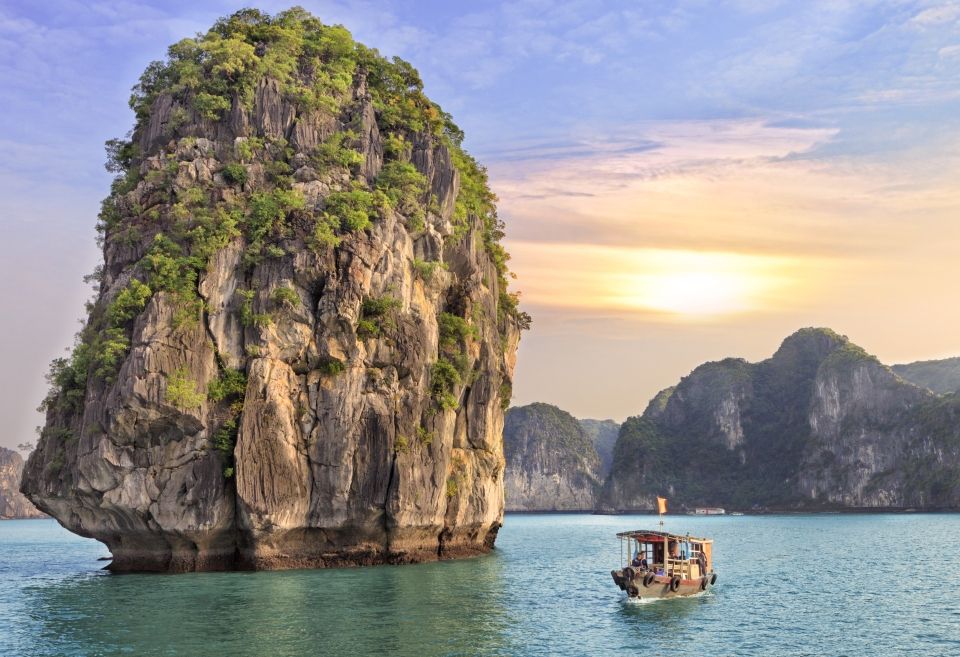 Vietnam is home to stunning landscape, bustling cities and possibly you! Teachers in Vietnam are placed in the capital of Vietnam, Hanoi. A rapidly developing city that has both Vietnamese and French influences. Since many parts have gone untouched since the war, Hanoi still has a bit of time-capsule feel.
Teachers here will act as lead teachers to small classrooms and typically only spend about 20 hours a week in the classroom with the opportunity to work overtime. Unlike other teaching positions in Asia, you'll have ample free time on your hands to explore Vietnam! Here you can hike though the countryside, discover rare wildlife in Cuc Phuong National Park or navigate the public transportation to new cities. Teaching English in Vietnam is perfect for adventurous and independent travelers who care deeply about making an impact through education. What are you waiting pho?
10. Spain - for those looking to sprinkle a little Spanish in their lives…and love tapas.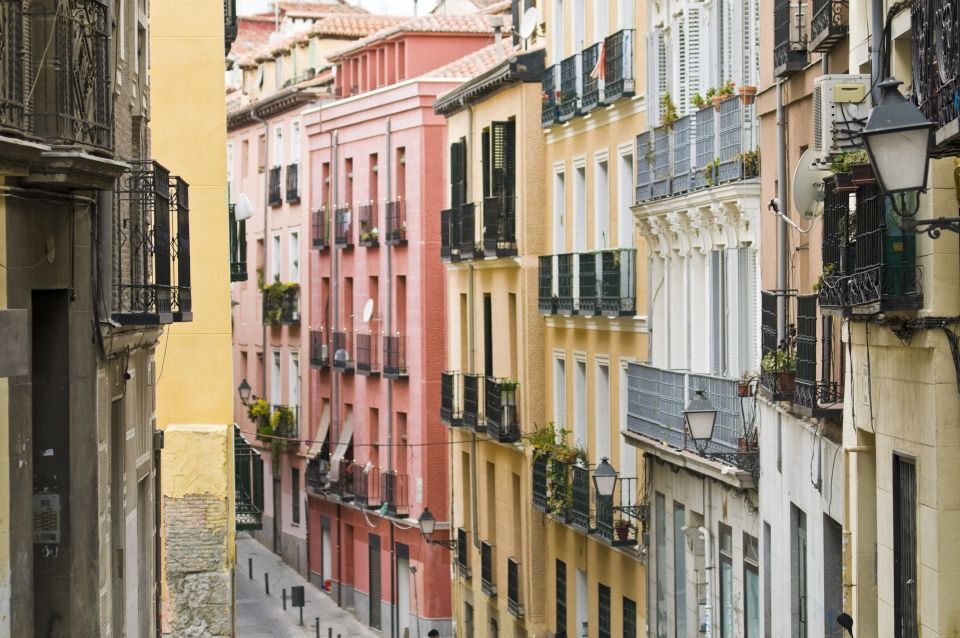 Okay, there's way more to Spain than tapas. And each region of Spain provides an entirely new cultural experience. Here in Spain you can learn the heritage as well as the language all while helping local students!
Teaching in Spain is perfect for well, anyone! In Spain, you'll act as an English Language and Cultural Assistant which means you'll never be left alone as a lead teacher but will still leave an impact on your students. These positions are usually part-time spending about 16 hours a week in the classroom with some additional prep time. With less time and responsibility in the classroom you'll have more time to travel the country or connect with your community. And plenty of time to enjoy the full experience of Spain. Whether you enjoy art, dance, or sports, Spain is home to it all! And tapas, of course.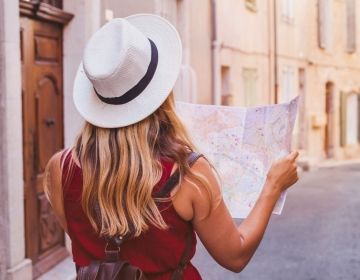 Spending a year abroad comes with so many life changing experiences, and learning a new language is one of them. When you learn a new language abroad, you can better... keep reading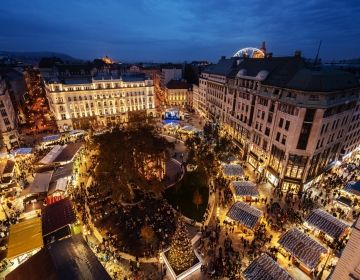 Near, far, wherever you are, Christmas cheer can be found! When you teach English abroad you not only get to experience new cultures, you get to experience new holiday traditions... keep reading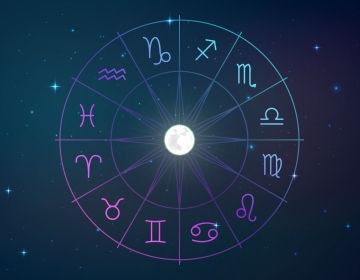 Aren't sure where to teach abroad? Leave it up to the stars!