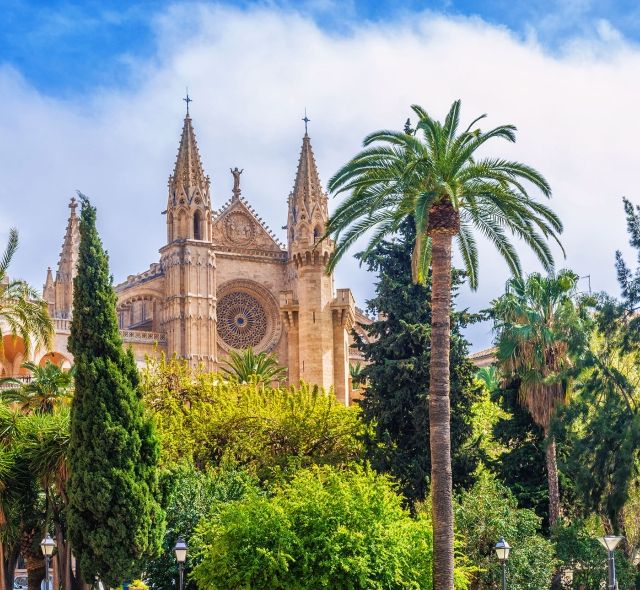 Spanish Language & Culture
Program Overview
Language Growth and Cultural Competence
Come home with a higher level of Spanish and a greater understanding of Spanish culture. Use your STAMP 4S language proficiency pre- and post-test scores to demonstrate your language growth and help you earn a Seal of Biliteracy. 
College Credit
Choose to earn 4 college credits toward your future college degree. Take advantage of the credits to stand out on your college applications or to satisfy college language requirements.
Life Skills and New Friendships
Return with greater self-confidence, independence, and adaptability. Enjoy a broader worldview and diverse friendships from across the U.S.
60
Hours of Instruction with a Native Spanish Teacher
1
Life-Changing Experience
The Destination
The Destination
Welcome to Mallorca, an island paradise famous for its beauty and Mediterranean lifestyle.
Located east of the Spanish mainland, in the western Mediterranean Sea, Mallorca is a vibrant tourist hotspot. Palma, the capital, with beautiful seascapes and well-preserved architecture, is quite simply a wonder. For a small island, there's no shortage of historical, cultural, and culinary attractions. Roman ruins, a Moorish palace, and the Gothic cathedral La Seu—the largest Gothic structure in Europe—are all just a few steps from the shore. Each of the extraordinary landmarks highlights a distinct part of Mallorquin history.
Half of the island's population—some 400,000 people—call Palma home. The Mediterranean plays a vital role in the local lifestyle. Walking, running, cycling, kayaking, and sailing are everywhere you look. Restaurants are filled with friends and families enjoying meals until late in the evening. Local pastries are some of the most delicious food to have. At cafés, you can't leave without trying Coca de Trempó, Ensaimadas, and Panades. 
The rest of the island features small villages and stone houses among Mallorca's mountains, valleys, and coves—places you'll get to explore, too!
Cultural Awareness
CIEE wants all our students to feel welcomed, supported, and empowered to succeed while studying abroad. Local CIEE staff have provided details about conditions and cultural attitudes that students with specific identities might encounter in Palma de Mallorca.
Daily Life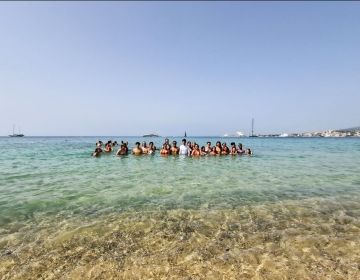 Alexander E., 17, spent four weeks practicing his Spanish language skills in Palma de Mallorca. Read about his early experiences with language immersion on program.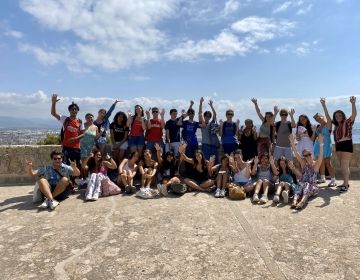 On Tuesday and Wednesday of this week, we wrapped up the last of our program's cultural activities with a visit to Castillo Bellever and a walking tour of some graffiti... keep reading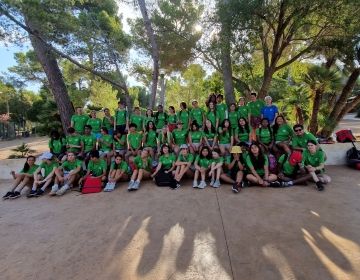 Over this past weekend, July 29 and 30, the whole group traveled to the north of the island for a weekend full of adventure and fun. We met early in... keep reading
Activities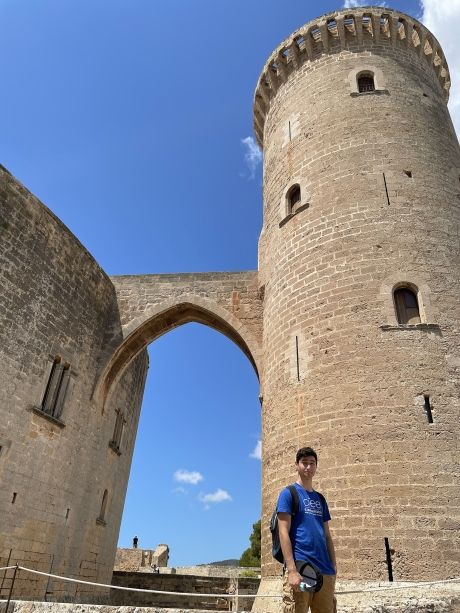 Just imagine all the fun you'll have!
Travel back to the 14th century as you explore the unique, circular and medieval Bellver Castle. Climb to the top for sweeping views of Palma, the harbor, the sea, and the mountains.  
Indulge your sweet tooth at Palma's oldest chocolatería for traditional pastries and homemade ice cream. Cook some Mallorquin dishes of your own, all of it in Spanish! 
Take a scenic daytrip through the towns along the coastal Tramuntana Mountain Range, a UNESCO World Cultural Heritage site. 
Enter the Mediterranean marine world at the Palma Aquarium and learn about the more than 8,000 animals and 700 different species. 
Overnight at La Victoria natural area in Alcudia between the mountains and sea. Maneuver down a rocky path to the beach of Coll Baix. Snorkel, swim, kayak, and paddleboard. Sail back in a private boat.
Please note activities are based on past programs and subject to change at CIEE's discretion to adapt to local circumstances and participant feedback. Our goal when arranging activities is always to enhance your experience.  
"I love this program so much! I love Mallorca, the people, culture, activities, my peers, school and my host family. This is a great opportunity everyone should take. You learn and experience so much in so little time. If you like traveling, this program is perfect!"

Denisse P., Global Navigator Alum

"I learned a lot during my month in Palma both in class and through experiences. My teacher was really good. I liked that she pushed us to speak in Spanish!"

Isabella E., Global Navigator Alum

"The most memorable experience was our trip to Alcudia. I feel like I was doing a lot of activities that I could have never done before and really stepping outside of my comfort zone and facing some fears!"

Anel R., Global Navigator Alum

"I had an incredible experience. I would love to do it again. The people that I met will forever be super special to me."

Kate B., Global Navigator Alum
Dates & Fees
Eligibility
Program open to all current high school students—Freshmen, Sophomores, Juniors, and Seniors—who have completed at least one year of high school Spanish. Students who have completed at least two years of high school Spanish may qualify for the Honors Language & Culture program in Madrid or Seville. 
Program involves engaging in moderate- to high-intensity physical activities, such as hiking, snorkeling, and coasteering.
For scholarship eligibility requirements, please check our scholarship page. 
For more information, refer to the detailed Program Essential Eligibility Criteria.
APPLICATION FEE
$25
Optional College Credit Fee
Learn more about how to get college credit for your future college degree 
Program scholarships and tuition include iNext Travel Insurance, but do not cover the cost of flights. Find additional details about what's included with your tuition.   
More questions? Find answers, get application support, sign up for virtual presentations or contact us! 
Program

Application Due

Start Date

End Date

Costs

Program

Summer Session I 2024

4 weeks
Start Date

End Date

Costs

$6,950

Program

Summer Session II 2024

4 weeks
Start Date

End Date

Costs

$6,950
3 Meals/Day
(Dietary Needs Accommodated)
All Ground Transportation
(Once In-country)
Optional Flight Chaperone
(Flight Cost Not Included)
Pre-departure Advice and Orientation
Access to Local Phone and WIFI
All Cultural Activities and Excursions
Comprehensive Medical and Travel Protection
24/7 Emergency On-site Support
Our Staff
Antonia brings a great passion for teaching and a wealth of educational experience, having taught Spanish language, linguistics, literature, and culture at Pennsylvania State University, Middlebury College, Denison University, and...
Clara worked as a Spanish Teacher at the Instituto Cervantes in Munich (Germany) and has over 3 years of experience teaching at University level and project management. She is passionate...
Ready to change your life?