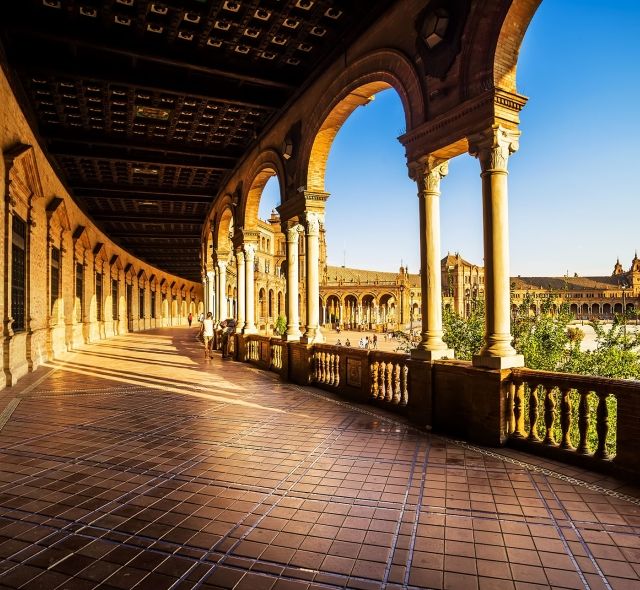 Spanish Language & Culture
Program Overview
Language Growth & Cultural Competence
Come home with a higher level of Spanish and a greater understanding of Spanish culture. Use your STAMP 4S language proficiency pre- and post-test scores to demonstrate your language growth and help you earn a Seal of Biliteracy.  
College Credits
Choose to earn 4 college credits toward your future college degree. Take advantage of the credits to stand out on your college applications or to satisfy college language requirements.
Lifelong Skills and Friendships
After just 4 weeks away, you'll build self-confidence, gain a broader world view, improve your interpersonal communication skills and make lifelong friends from all across the U.S.
60
Hours Of Instruction With A Native Spanish Teacher
1
Life-changing Experience
The Destination
The Destination
Welcome to Seville—the "Pearl of Andalusia"—a cinematic city steeped in the Spanish traditions of flamenco, dancing, and tapas.
Once the capital of Muslim Spain and a gateway for ships headed to the Americas, Seville is immersed in historical allure. At the mouth of the Guadalquivir River, the country's only navigable river, it has stood as the economic heart of southern Spain for centuries. How could Seville not be an important city when, according to legend, it was founded by Hercules himself!
A favored backdrop for screenwriters and directors, epic scenes from Star Wars, Game of Thrones, and countless productions have been filmed here. The conveniences of a modern city combine perfectly with centuries-old historical sites, like the well-preserved Giralda bell tower of the Seville Cathedral, the Tower of Gold adorning the riverbanks, and the Archivo de Indias, containing 80 million original documents from Spanish colonial times. The casco antiguo (old quarter) of Seville ranks as the third largest in Europe.  
Celebrated for its hospitality, Seville epitomizes the very essence of Andalusia. Prepare to be mesmerized by flamenco rhythms, exquisite mosaics, and the echoes of Moorish splendor that grace the city.
Cultural Awareness 
CIEE wants all our students to feel welcomed, supported, and empowered to succeed while studying abroad. Local CIEE staff have provided details about conditions and cultural attitudes that students with specific identities might encounter in Seville.
Daily Life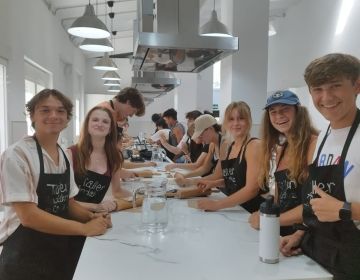 Today we participated in another cooking class at the Taller Andaluz - what a great time!! We learned how to make two typical sweets from Seville - tarta de abuela... keep reading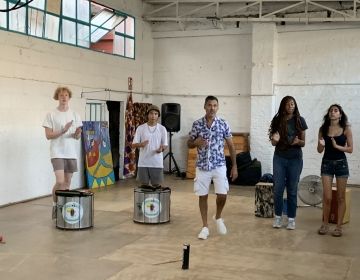 Yesterday, the students enjoyed a really fun activity: a percussion workshop! The class started with the teacher sowhing them some basic rhythms and warming up, getting to know the fundamentals... keep reading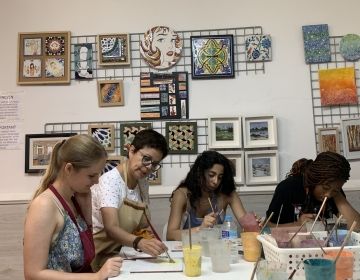 An important part of every culture is the architecture and decoration of our cities and buildings. Here in Sevilla, and Andalucía overall, the ceramic tiles have always adorn our walls... keep reading
Activities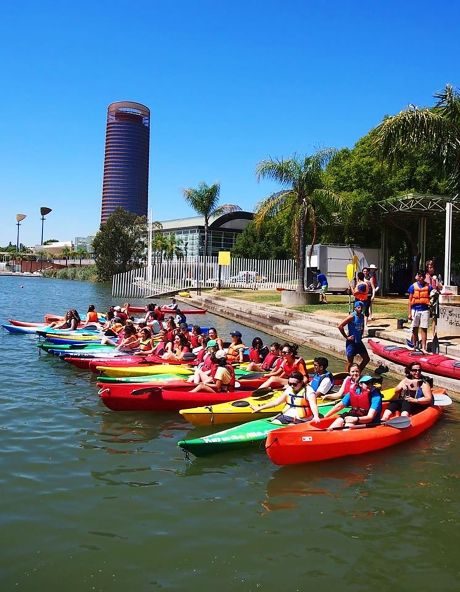 Just imagine all the fun you'll have!
Perfect the art of Spanish dishes like paella and gazpacho in a cooking class with your friends.  
Trace over 1,000 years of history at the medieval Alcazar Real, the oldest royal palace in use in Europe. It was devised as a fortress to protect the Moorish rulers!
Test your flamenco rhythm skills along a balaiora. Get a crash course in sevillanas, the most famous folk dance of Spain.
In Cadiz, the oldest continuously inhabited city in Spain, taste some of the best candy of Andalusia. Climb the Tavira tower for the best views of the sea.
Cool off and paddle on a kayak along the Guadalquivir River. Admire Seville's riverside sites, like the Triana district.
Visit the breathtaking beauty of the Alhambra palace, the most visited monument of Spain and a true masterpiece of Muslim art in Europe, on an overnight trip to Granada.
Please note activities are based on past programs and subject to change at CIEE's discretion to adapt to local circumstances and participant feedback. Our goal when arranging activities is always to enhance your experience.  
"I loved the activities we did. Always kept us on our toes. My favorites were the excursions to Granada and Cadiz. In Sevilla, I loved the Cathedral and Alcazar!" 

Kaitlyn H., CIEE Global Navigator Alum

"I enjoyed bargaining at the markets in Granada. This really helped with my language confidence!" 

Katrina C., CIEE Global Navigator Alum

"My most memorable experience was interacting with Spanish people. At the beginning of the trip, I couldn't speak as much, but at the end, I could communicate with them a lot better. It showed me how much I learned, gained, and experienced during the month in Seville." 

Ariana A., CIEE Global Navigator Alum

"Visiting the Giralda was amazing for me because I was in a group with my closest friends, and we had fun walking up to the top and taking pictures of the views from all four sides. I liked that I could look out over the whole city and see all of my favorite places!" 

Hannah S., CIEE Global Navigator Alum
Dates & Fees
Eligibility
Program open to all current high school students—Freshmen, Sophomores, Juniors, and Seniors—who have completed at least one year of high school Spanish. Students who have completed at least two years of high school Spanish may qualify for the Honors Language & Culture program in Seville. 
For scholarship eligibility requirements, please check our scholarship page.
For more information, refer to the detailed Program Essential Eligibility Criteria.
Application Fee
$25
Optional College Credit Fee
$150
Learn more about how to get college credit for your future college degree.
Program scholarships and tuition include iNext Travel Insurance, but do not cover the cost of flights. Find additional details about what's included with your tuition.
More questions? Find answers, get application support, sign up for virtual presentations or contact us!
Program

Application Due

Start Date

End Date

Costs

Program

Summer Session I 2024

4 weeks
Start Date

End Date

Costs

$6,950

Program

Summer Session II 2024

4 weeks
Start Date

End Date

Costs

$6,950
3 Meals/Day
(Dietary Needs Accommodated)
All Ground Transportation
(Once In-country)
Optional Flight Chaperone
(Flight Cost Not Included)
Pre-departure Advice and Orientation
Access to Local Phone and WIFI
All Cultural Activities and Excursions
Comprehensive Medical and Travel Protection
24/7 Emergency On-site Support
Ready to change your life?