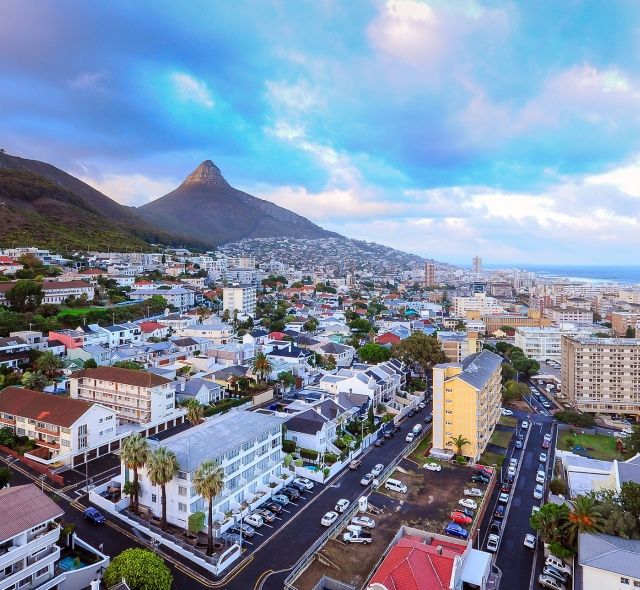 Leadership & Service Through Mandela's Example
Program Overview
Real-World Experience
Join local NGOs to support the community through service initiatives. Come home with a greater understanding of your leadership style and societal issues in South Africa. Be prepared to take action in your own community.
Credentials for Your Future
Topics for your college essays; experience to inform your future career; a Service Reflection Presentation documenting how you investigated needs, resources, and perspectives during your service; and a record of your service-learning hours.
Life Skills and New Friendships
Return with greater self-confidence, independence, and improved leadership skills. Enjoy a broader worldview and friends of different backgrounds from across the U.S.
50
Hours of Service-Learning
3
Weeks of Community Engagement
1
Life-Changing Experience
The Destination
The Destination
Welcome to South Africa, a land of breathtaking natural beauty and a microcosm of African countries in transition. 
Cape Town, a port city located on the southwestern tip of South Africa, attracts visitors from every corner of the world.  It offers stunning beaches and views from the flat-topped Table Mountain, a World Heritage site that towers over the city and its busy harbor. Nicknamed "The Mother City," Cape Town is modern and sophisticated. It's known for its diversity in art, dance, music, food, and culture—12 official languages, including South African Sign Language, are spoken here. The city continues to grapple with vast socioeconomic inequalities inherited from its colonial and apartheid past. It has progressed, but NGOs are still hard at work promoting equality through community projects.  
Cape Town is bursting with energy. Its shops, food markets, and the lively waterfront on the edge of the city's harbor are the places to be when you're not out on the water or exploring the nearby Cape Peninsula to catch a glimpse of African penguins. 
Cultural Awareness
CIEE wants all our students to feel welcomed, supported, and empowered to succeed while studying abroad. Local CIEE staff have provided details about conditions and cultural attitudes that students with specific identities might encounter in Cape Town. 
Johannesburg orientation and travel to Cape Town. Investigate a community-identified need and prepare to participate in your service project. Start a Reflection Journal and deepen your understanding of South Africa's history and the different ways that Apartheid impacts society today.
Begin your hands-on service. Learn basic isiXhosa language to support community interaction. In your Reflection Journal and debriefs, write and talk about what you are learning, the impact you are making, and how the experience is changing you.  Start working on your Service Reflection Presentation.
Continue to reflect on your experiences through journaling and debriefs. Complete your service and celebrate with community members. To demonstrate your learning, share your Service Reflection Presentation and deliver a presentation on what you've learned, how you've grown as a leader, and how you'll apply your skills back home.
Daily Life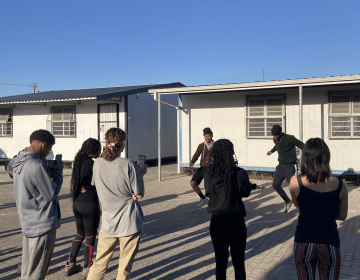 I am happy to bring you a blog post from Patrick Wanamaker, one of our Session II students. Patrick is from Seattle, Washington and shares his thoughts on the school... keep reading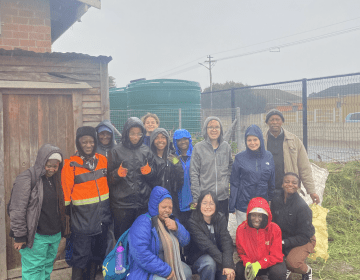 I am happy to share a blog post with you from Virgenya Zhu, a Mandela Leadership Student from Session II. Virgenya is originally from New York City and she shares... keep reading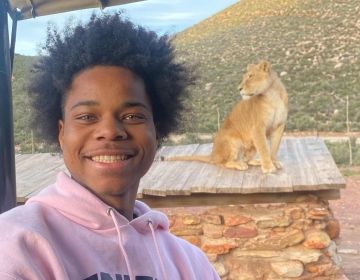 Beautiful is the best way I can describe South Africa. Thursday afternoon, we went to Aquila Game Reserve and Spa about 2.5 hours away from Cape Town. The place we... keep reading
Activities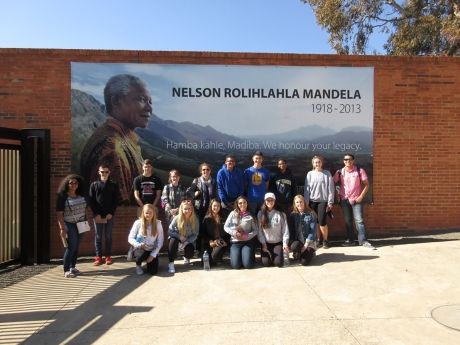 Just Imagine All the Fun You'll Have!
Go on a game drive outside Cape Town and try to spot the Big 5: lion, leopard, rhino, Cape buffalo, and African elephant.   
Summit Table Mountain by cable car and hike up Lion's Head by sheer willpower. From the rocky perch, feast your eyes on Robben Island in the distant bay and Cape Town below.  
Connect with local teens as they share their experiences growing in Cape Town and play a game of rugby.
Explore the magnificent Cape Peninsula! Go by boat to Seal Island and on foot down the boardwalks of Boulders Beach for a close-up look at African penguins.   
Tour Robben Island where Mandela was imprisoned. Hear from others who survived their time there and see the Stones of Remembrance, a symbol of the South African people's struggle for freedom, dignity, and human rights. 
 Please note activities are based on past programs and subject to change at CIEE's discretion to adapt to local circumstances and participant feedback. Our goal when arranging activities is always to enhance your experience. 
"It was amazing getting to make real connections with people from my own country and the people of South Africa. I got to explore Cape Town and its places, not just the touristy parts of it." 

Lila M., Global Navigator Alum

"Our spontaneous hike to Lion's Head gave me a little bit of closure of my time in Cape Town. I truly didn't want to leave, so having a few quiet minutes to look out at the whole city was an experience in itself! Another memorable time was Food Jams, where we all just cooked, laughed (too much!), danced, and sang!" 

Menatallah B., Global Navigator Alum

"I loved our trip to Soweto in Johannesburg. It was amazing to go there and everyone on the program enjoyed it." 

Owen H., Global Navigator Alum

"The best thing was interacting with and learning from the local children. This allowed us to grasp a deeper understanding of their culture, and I really enjoyed it." 

Alana S., Global Navigator Alum
Dates & Fees
Eligibility
Program open to all current high school students: Freshmen, Sophomores, Juniors, and Seniors.  
For scholarship eligibility requirements, please check our Scholarship page.
This program involves engaging in moderate to high intensity physical activities, such as hiking and extended observational time outdoors. 
For more information, refer to the detailed Program Essential Eligibility Criteria.
Application Fee
$25
Program scholarships and tuition include iNext Travel Insurance, but do not cover the cost of flights. Find additional details about what's included with your tuition.
More questions? Find answers, get application support, sign up for virtual presentations or contact us.
Program

Application Due

Start Date

End Date

Costs

Program

Summer Session I 2024

3 weeks
Start Date

End Date

Costs

$5,450

Program

Summer Session II 2024

3 weeks
Start Date

End Date

Costs

$5,450
3 Meals/Day
(Dietary Needs Accommodated)
All Ground Transportation
(Once In-country)
Optional Flight Chaperone
(Flight Cost Not Included)
Pre-departure Advice and Orientation
Access to Local Phone and WIFI
All Cultural Activities and Excursions
Comprehensive Medical and Travel Protection
24/7 Emergency On-site Support
Ready to change your life?