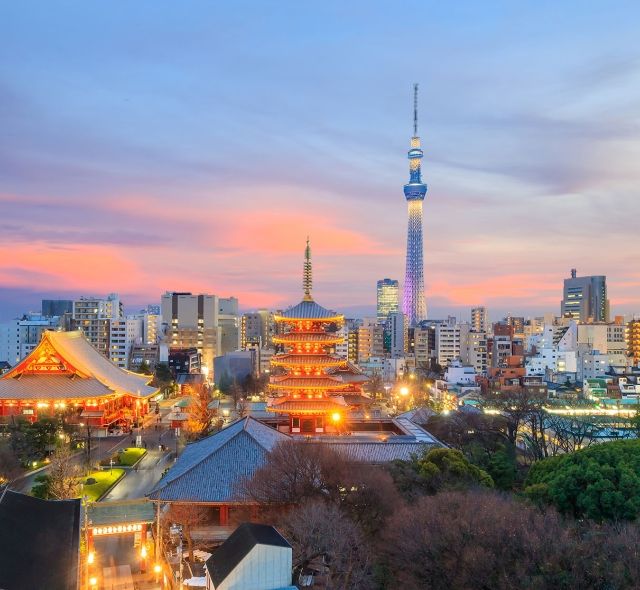 Japanese Language & Culture
Program Overview
Language Growth and Cultural Competence
Come home with a higher level of Japanese and a greater understanding of Japanese culture. Use your STAMP 4S language proficiency pre- and post-test scores to demonstrate your language growth and help you earn a Seal of Biliteracy.  
College Credit
Choose to earn 4 college credits toward your future college degree. Take advantage of the credits to stand out on your college applications or to satisfy college language requirements.
Lifelong Skills and Friendships
Return with greater self-confidence, independence, and adaptability. Enjoy a broader worldview and diverse friendships from across the U.S. 
60
Hours of Instruction with a Native Japanese Teacher
1
Life-Changing Experience
The Destination
The Destination
Welcome to Tokyo, the high-tech, fast-paced capital of the Land of the Rising Sun. 
Japan's capital city is a shapeshifting mix of centuries-old tradition and innovation. This small island in the Pacific Ocean has been at the forefront of global pop phenomena for decades. From Godzilla to Hello Kitty to Pokémon, the influence of Japan on mass media is undeniable. Manga are some of the best-selling comic books in the world and anime shows are watched by hundreds of millions. For a manga and anime lover, Tokyo's "electric" district, Akihabara, is a dream come true. 
With its unique shops, arcades, karaoke, animal-themed cafés, like cat cafés and even owl cafés, Tokyo's kawaii (cute) aesthetic and playful excitement is everywhere. The Shibuya and Harajuku districts offer what's next in fashion while the vibrant food scene is a peek into globally innovative cuisine. During the summer, people swarm the street stalls for food on sticks and shaved ice treats on the go. Along with skyscrapers and stores galore, you can also find peace from the bustling Tokyo streets at public gardens, temples, shrines, imperial palaces, and Japanese history museums. 
Cultural Awareness 
CIEE wants all our students to feel welcomed, supported, and empowered to succeed while studying abroad. Local CIEE staff have provided details about conditions and cultural attitudes that students with specific identities might encounter in Tokyo. 
Daily Life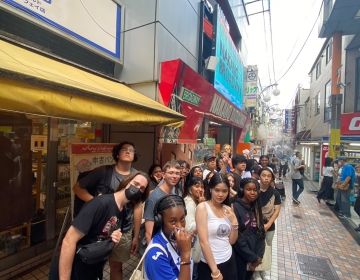 My final goodbyes to the 2023 Summer Tokyo Language and Culture Program. Thank you for all the good memories kids and I hope you all continue to learn Japanese; if not, I hope you enjoyed your summer in Japan!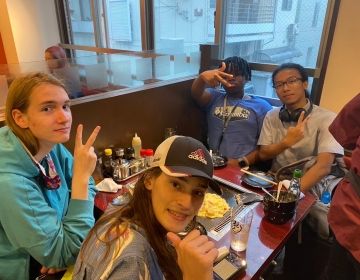 Hello from Tokyo!! Japanese Language and Culture Program, session 2 is sadly almost over. However, during this program, we gained new experiences and learned much about Japanese and Japanese culture... keep reading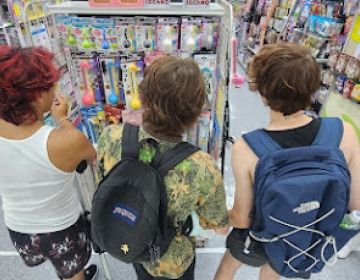 After returning from their ryokan stay in the rural countryside of Yamanashi , students were presented with numerous opportunies to explore the geekier side of Japan- otaku culture. The word... keep reading
Activities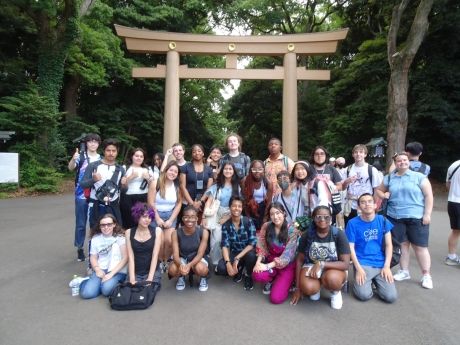 Just imagine all the fun you'll have!
Test your strength and inner rhythm with a traditional Taiko drum experience, part of Japanese culture for centuries. 
Unleash your inner artist while you try the art of traditional Japanese calligraphy. 
Step foot in the biggest Shinto shrine in Tokyo, Meiji Shrine, dedicated to the deified spirits of Emperor Meiji and Empress Shōken. The iris garden is in full bloom in the summer months! 
Hone your culinary skills making your own authentic and traditional Japanese specialties like your own kushkatsu (skewered, breaded, or fried meats and veggies)! 
Make a stop at the Pokémon center, the flagship store of one of Japan's most popular cultural exports. Catch their season-exclusive items! 
Travel to the mountains north of Tokyo and to the beautiful small city of Nikko, with its 103 shrines and temples and rich nature! 
Please note activities are based on past programs and subject to change at CIEE's discretion to adapt to local circumstances and participant feedback. Our goal when arranging activities is always to enhance your experience.  
"My favorite thing about the program was the process of learning how to be more comfortable with myself. That came from a lot of places: making friends, learning more about fashion, and realizing that there is no shame in liking pop culture!" 

Sofia D.., CIEE Global Navigator Alum

"The experiences you gain from this program are great. I thoroughly enjoyed talking with my host parents and seeing life through a native Japanese person!" 

Timothy N., CIEE Global Navigator Alum

"Tokyo was one of the best experiences I've ever had. I made some of the most amazing memories and made friends that will hopefully stay with me forever. My friends made me feel at home in my host country!" 

Nazifa S., CIEE Global Navigator Alum

"It was a safe and educational way to experience a whole new culture and language while still having a lot of fun. I'm grateful for all the friends that I have created that I may not have ever met if it weren't for our interest in Japanese pop culture." 

Murphy V., CIEE Global Navigator Alum
Dates & Fees
Eligibility
Program open to all current high school students—Freshmen, Sophomores, Juniors, and Seniors—of all Japanese language proficiency levels. 
For scholarship eligibility requirements, please check our scholarship page.
For more information, refer to the detailed Program Essential Eligibility Criteria.
Application Fee
$25
Optional College Credit Fee
$150
Learn more about how to get college credit for your future college degree.
Program scholarships and tuition include iNext Travel Insurance, but do not cover the cost of flights. Find additional details about what's included with your tuition.
More questions? Find answers, get application support, sign up for virtual presentations or contact us!
Program

Application Due

Start Date

End Date

Costs

Program

Summer Session I 2024

4 weeks
Start Date

End Date

Costs

$7,950

Program

Summer Session II 2024

4 weeks
Start Date

End Date

Costs

$7,950
3 Meals/Day
(Dietary Needs Accommodated)
All Ground Transportation
(Once In-country)
Optional Flight Chaperone
(Flight Cost Not Included)
Pre-departure Advice and Orientation
Access to Local Phone and WIFI
All Cultural Activities and Excursions
Comprehensive Medical and Travel Protection
24/7 Emergency On-site Support
Ready to change your life?