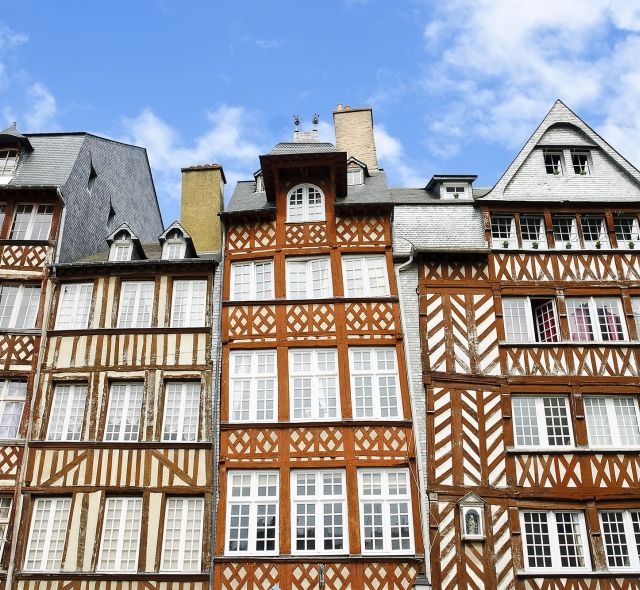 Honors French Language & Culture
Program Overview
Language growth and cultural proficiency
Come home with a higher level of French and a greater understanding of French culture. Use your stamp 4s language proficiency pre- and post-test scores to demonstrate your language growth and help you earn a seal of biliteracy.
College credits
Earn 4 college credits toward your future college degree. Take advantage of the credits to stand out on your college applications or to satisfy college language requirements.
Life skills and new friendships
Return with greater self-confidence, independence, and adaptability. Enjoy a broader worldview and friends of different backgrounds from across the U.S.
60
Hours of instruction with a native French teacher
1
Life-changing experience
The Destination
The Destination
Welcome to Rennes, a charming French city rich in regional identity and off the beaten tourist path. 
Fifteenth-century half-timbered houses with colorful facades, Renaissance buildings, cobbled streets, and cozy courtyards all make Rennes a feast for the eyes. Situated at the confluence of the Ille and Vilaine rivers, Rennes is a gem in France's northwestern Brittany—a scenic region of medieval villages, rugged beaches, and dramatic landscapes, which you'll explore on a two-day excursion to the southwestern coast of Cornouaille. 
Rennes—the capital of Brittany—is a blend of the quaint and cutting edge, ranked as one of France's "most livable cities" and a center for digital innovation. Centuries-old traditions—including its own language, Breton—intermingle with a vibrant cultural scene driven by the city's young and student-friendly population. Rennes has a long roster of festivals—music, cinema, and now gaming—with no shortage of things to do! 
The city holds France's second largest outdoor farmer's market, known as the Marché des Lices, featuring local Breton specialties such as crêpes, galettes, and kouign-amann. Bring your appetite, be bold, and explore the city with an open heart and mind! 
Cultural Awareness
CIEE wants all our students to feel welcomed, supported, and empowered to succeed while studying abroad. Local CIEE staff have provided details about conditions and cultural attitudes that students with specific identities might encounter in Rennes.
Daily Life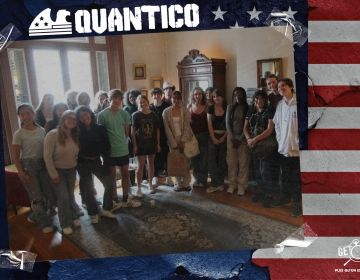 This week, students collaborated to solve a mystery during an Escape Game. Students became FBI Agents in Quantico who were working to find a double agent. Using their French, students... keep reading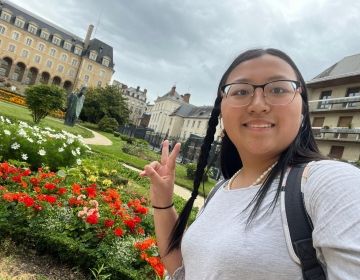 From day 1, Rennes was already nothing like I expected. It wasn't as romantic as Paris or as touristy as Province. There definitely isn't as much as one expects there... keep reading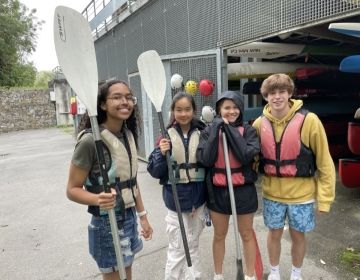 Afternoon spent with friends learning about kayaking and yes..getting a little wet.
Activities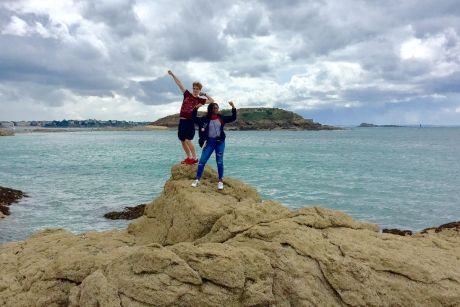 Just imagine all the fun you'll have!
Dabble in the art of pastry-making with a local chef. Make (and taste!) traditional specialties, such as sablé breton. Bon appétit! 
Travel to Mont Saint-Michel, a tidal island and UNESCO World Heritage Site with breathtaking views. Hike barefoot through the wet sands, explore the medieval town, and climb to the awe-inspiring abbey at the top. 
Discover Rennes from a new perspective while canoeing or kayaking the canal Saint Martin. 
​​​​​Meander across misty moors, by lakes, and through the magical, mysterious Brocéliande forest, birthplace of Celtic legends like King Arthur and Merlin.  
In Rennes, art is everywhere—in museums, galleries, and streets! Tour its vibrant graffiti scene and design your own tags and murals with local street artists. 
On excursion, visit quaint Breton towns like the 2000-year-old Vannes, the seaside Concarneau where you can dive into the Atlantic, and the fairy-tale Locronan. Tour the stately castle of Trevarez and its gardens!  
Please note activities are based on past programs and subject to change at CIEE's discretion to adapt to local circumstances and participant feedback. Our goal when arranging activities is always to enhance your experience.
"It's a great program that immerses you in the language with a family and classes every morning. There are too many fun experiences to choose a favorite. I loved our visits to castles and beaches, and I loved getting through escape rooms in French. Having to think quickly in French helped me a lot!"

Mason P., Global Navigator Alum

"I think the trip to Mont Saint Michel was very fun and it was awesome seeing not only the castle but the surrounding area too. Loved being able to spend time with friends in such an awesome setting and atmosphere."

Adam E., Global Navigator Alum

"This whole experience has been amazing. I have learned so much about myself, how to interact with people better, and have made so many new memories with new friends. I will remember this entire program in Rennes for a long time and hold it very dear."

Shea S., Global Navigator Alum
Dates & Fees
3 Meals/Day
(Dietary Needs Accommodated)
All Ground Transportation
(Once In-country)
Optional Flight Chaperone
(Flight Cost Not Included)
Pre-departure Advice and Orientation
Access to Local Phone and WIFI
All Cultural Activities and Excursions
Comprehensive Medical and Travel Protection
24/7 Emergency On-site Support
Our Staff
Daniel Audaz has been the Director of the CIEE program in Rennes since 2008. He is originally from Marseille and studied at the University of Aix-en-Provence (France) where he obtained his M.A. in Geography and then specialized in FLE/S (Français Langue Etrangère et Seconde).
Ready to change your life?