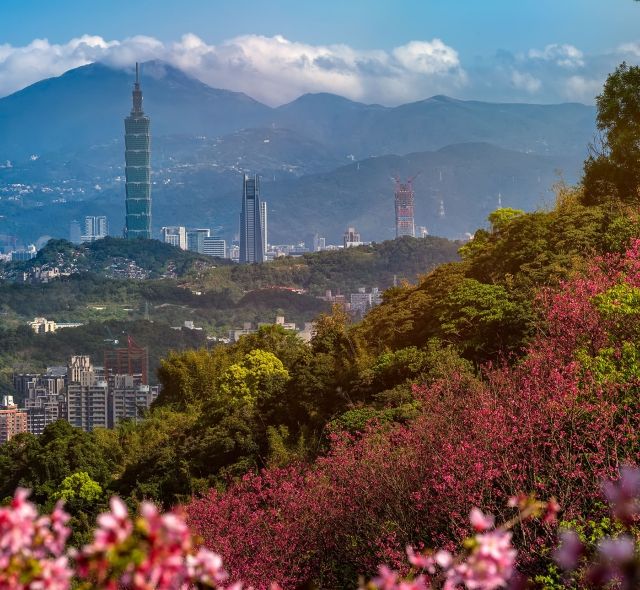 Chinese Language & Taiwanese Culture
Program Overview
Language Growth and Cultural Competence
Come home with a higher level of Mandarin and a greater understanding of Taiwanese culture. Use your STAMP 4S language proficiency pre- and post-test scores to demonstrate your language growth and help you earn a Seal of Biliteracy.
College Credit
Earn 4 college credits toward your future college degree. Take advantage of the credits to stand out on your college applications or to satisfy college language requirements.
Life Skills and New Friendships
Return with greater self-confidence, independence, and adaptability. Enjoy a broader worldview and friends of different backgrounds from across the U.S. 
60
Hours of Instruction with a Native Mandarin Teacher
1
Life-Changing Experience
The Destination
The Destination
Welcome to Taipei, to ancient landscapes and modern skylines. 
This bustling, modern capital city is located on the northern tip of the island of Taiwan. Existing for centuries without a central authority, Taipei was founded in the early 18th century by Chinese immigrants. Today, despite its futuristic feel, nature parks are spread out all over the city. Green spaces, like the Taipei Botanical Garden, create an ideal and healthy living environment for its residents.  
Situated on the Tan-shui river, in the low mountains about 15 miles from the Pacific Ocean, it hosts a broad range of plants, animals, and beautiful beaches. With street-food stalls at every turn, delicious traditional dishes like the Taiwanese hamburger gua bao, the dessert aiyu jelly, and, of course, boba tea are always steps away. Out exploring its streets, you'll look up and marvel at all the unique buildings. Inspired by ancient China in its design, the Taipei 101, the tallest building in the world until 2009, is an incredible place for views of the city—there, you may even catch a concert!
Daily Life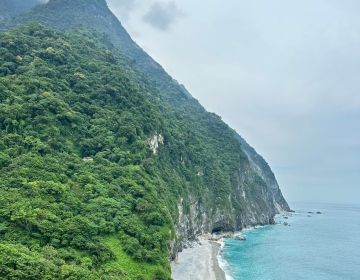 Afternoon take bus to Qingshui Cliff is located in the 22.7-kilometer section between Heping and Qingshui in Xiulin Township, Hualien County. It is mainly composed of marble, gneiss and green... keep reading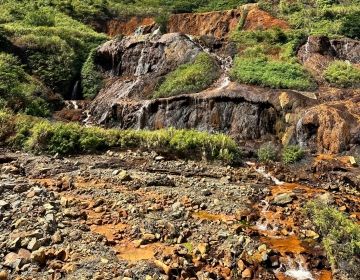 The first step Shuinandong parking lot at the intersection is the first stop for many people when they come to Jiufen. You can climb up to the viewing platform and... keep reading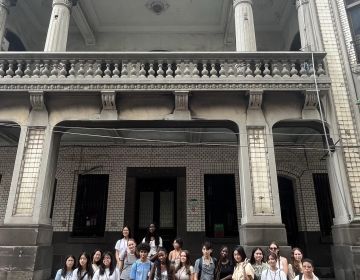 Today we visited the historic neighborhood of Da Dao Cheng. Established during the Japanese occupation of Taiwan, Da Dao Cheng originated as a trading post. The area's location immediately next... keep reading
Activities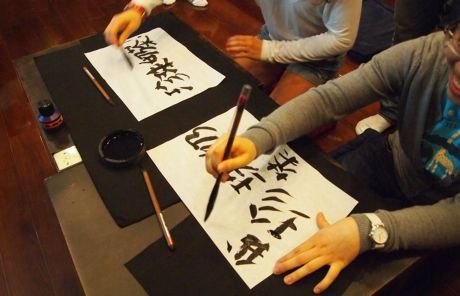 Just Imagine All the Fun You'll Have!
Grab a brush, some ink, and paper or silk and practice traditional Chinese painting techniques and calligraphy, too.   
Hike up the mountain to see the cliffs overlooking the sea in the small and historic village of Jiufen. Stroll its winding alleys, full of street-food stalls, teahouses, and breathtaking views.  
Practice your kicks, punches, and defensive stances in martial arts class with a Kung Fu master's customized training.  
Immerse yourself in Tainan city, Taiwan's first and oldest city and an ideal place to explore Chinese culture, tradition, and language. Snack on local flavors and enjoy the vibrant energy of its renowned Garden Night Market. 
Pan for gold at the Gold Museum, the first ecology museum in the country. Take a trip through the country's history of mining. 
Explore Taiwan's culinary traditions and participate in a cooking workshop. Learn the tricks to make the perfect dumplings.  
Please note activities are based on past programs and subject to change at CIEE's discretion to adapt to local circumstances and participant feedback. Our goal when arranging activities is always to enhance your experience.  
"Meeting a girl at the mall and communicating with her using Mandarin was an amazing memory. We made a really close bond."

Dora T., Global Navigator Alum

"It's a great way to learn about the language, culture, and environment within only a few weeks. I learned about the lifestyles of citizens and experienced it myself from food to transportation. I also was lucky to have spent the trip with an amazing array of students my age as well. A truly life changing experience."

Michelle H., Global Navigator Alum

"The program was a great opportunity to not only learn Mandarin but also gave me the opportunity to build long lasting friendships/relationships."

Corrie B., Global Navigator Alum

"This is the perfect opportunity for anyone who would like to study abroad in a place with culture different from their own. I loved hanging out with the people in the program."

Rodrick M., Global Navigator Alum
Dates & Fees
Program

Application Due

Start Date

End Date

Costs

Program

Summer Session I 2024

4 weeks
Start Date

End Date

Costs

$7,250

Program

Summer Session II 2024

4 weeks
Start Date

End Date

Costs

$7,250
3 Meals/Day
(Dietary Needs Accommodated)
All Ground Transportation
(Once In-country)
Optional Flight Chaperone
(Flight Cost Not Included)
Pre-departure Advice and Orientation
Access to Local Phone and WIFI
All Cultural Activities and Excursions
Comprehensive Medical and Travel Protection
24/7 Emergency On-site Support
Ready to change your life?