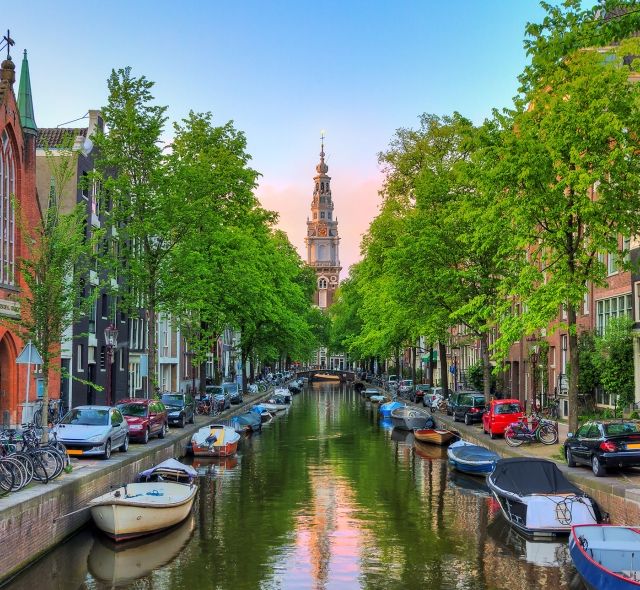 Program Overview
Real-World Experience
Go behind the scenes at major European institutions. Get familiar with the workings of the United Nations. Come home with skills in research, analysis, and debate, and an increased understanding of power in world governance.
Credentials for Your Future
Topics for your college essays, experience to inform your future career, a Digital Portfolio showing your learning and results of a Project and debate on a global challenge of your choice.
Life Skills and New Friendships
Return with greater self-confidence, independence, and improved communication skills. Enjoy a broader worldview and friends of different backgrounds from across the U.S.
45
hours of expert instruction
3
weeks pursuing your passion
1
life-changing experience
The Destination
The Destination
Welcome to Amsterdam, where old-world charm and progressive politics rhyme. 
Located in the heart of Western Europe, the Netherlands and its capital city of Amsterdam are home to a number of organizations that drive the worldwide political agenda. With more than 180 nationalities represented, this charming multicultural city also offers an inviting environment where you'll quickly feel at home.  
Easy to navigate, the city boasts more canals than Venice and abounds with beauty. Treasures like the narrow, gabled houses stand shoulder to shoulder along the canals. Cobblestone streets lead to lively squares and street markets. Parks provide delightful greenspaces for "Amsterdammers" to picnic and barbecue. With over 6,000 historic buildings and more than 40 museums, Amsterdam is one of the most picturesque capitals in Europe and a unique destination for art lovers. Don't leave without seeing masterpieces by Van Gogh, Rembrandt, and Vermeer! 
Cultural Awareness
CIEE wants all our students to feel welcomed, supported, and empowered to succeed while studying abroad. Local CIEE staff have provided details about conditions and cultural attitudes that students with specific identities might encounter in Amsterdam. 
Settle into Amsterdam. Trace the history of governing in The Netherlands, examine factors in international justice, and travel to The Hague. Start a Digital Portfolio to document your learning.
Dive into the history of European conflicts and European integration. Travel to Brussels to explore the European Union and its institutions and then debate their roles and challenges.
Investigate frameworks for international economic governance, such as the World Trade Organization. Explore the role of NGOs in current global crises. Develop a poster presentation for your Digital Portfolio and engage in debate on a global challenge. 
Daily Life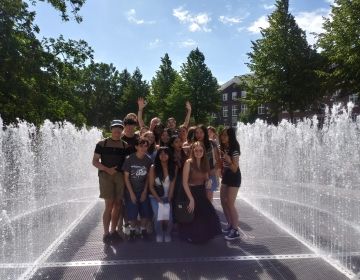 One of the many components of the Inside World Governance Program is experiencing various cultural activities that Amsterdam and the surrounding areas have to offer. Over the last two weeks... keep reading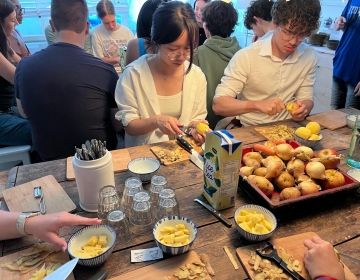 What does studying abroad look like? For many people, studying abroad looks like the typical University setting where students sit in a classroom in a foreign country and listen to... keep reading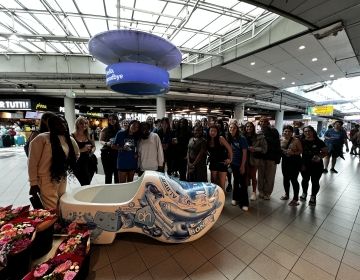 Study abroad programs offer students a unique opportunity to expand their horizons, immerse themselves in different cultures, and gain invaluable educational experiences. High school students from around the United States... keep reading
Activities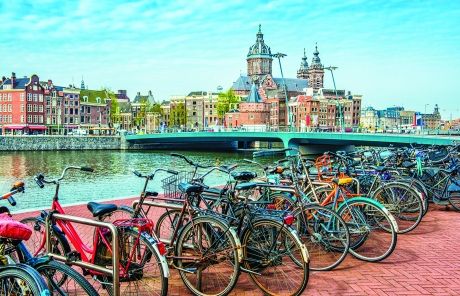 Just Imagine All the Fun You'll Have!
Take a break from the hustle and bustle of the city center and go biking in the Amsterdam Forest, the largest greenspace in the city. 
Encounter the Latin Quarter's festive street scene at Amsterdam's Albert Cuyp market, the largest open-air market in Europe and where you can try the tasty stroopwafel. 
Travel to tranquil Zaanse Schans and experience how the Dutch lived in the days of yore—caring for livestock, generating power with windmills, wearing clogs, and growing tulips.  
Let the giant stained-glass portraits of Dutch artists welcome you to the Rijksmuseum. Lose yourself in its world-renowned collections of art and find a masterpiece that speaks to you.  
In Brussels, engage in a simulation of the EU Parliament at work. Will you take the role of citizen, expert, or politician?  
Please note activities are based on past programs and subject to change at CIEE's discretion to adapt to local circumstances and participant feedback. Our goal when arranging activities is always to enhance your experience.
"I loved walking past the canals and getting ice cream with our group and the Program Leaders. I also enjoyed our trip to Brussels. Overall, I had a lot of fun while also learning."

Maria T., Global Navigator Alum

"The most unforgettable experiences were cruising the canals and the Pride celebrations. It was really beautiful to see that the Netherlands supports Pride and how they show support."

Dayana V., Global Navigator Alum

"The program is a great way to learn new things, find amazing friends, and get out of your comfort zone. The 3 weeks were amazing and I grew a lot mentally!"

Kristina S., Global Navigator Alum

"Not only is it a great experience, but it also provides young minds with a more expanded outlook and helps them develop humility."

Parent of Global Navigator Alum
Dates & Fees
Program

Application Due

Start Date

End Date

Costs

Program

Summer Session I 2024

3 weeks
Start Date

End Date

Costs

$6,450

Program

Summer Session II 2024

3 weeks
Start Date

End Date

Costs

$6,450
3 Meals/Day
(Dietary Needs Accommodated)
All Ground Transportation
(Once In-country)
Optional Flight Chaperone
(Flight Cost Not Included)
Pre-departure Advice and Orientation
Access to Local Phone and WIFI
All Cultural Activities and Excursions
Comprehensive Medical and Travel Protection
24/7 Emergency On-site Support
Ready to change your life?