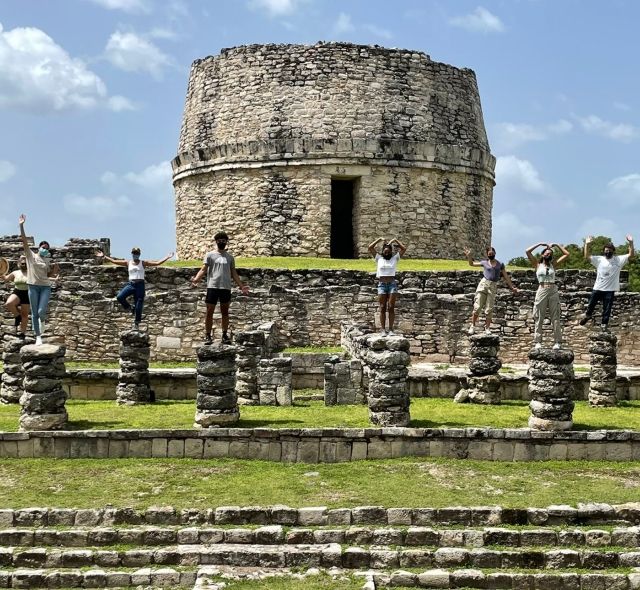 Leadership & Service in Youth Development
Program Overview
Leadership Experience
Gain experience working alongside NGO leaders committed to supporting youth mentorship and social work initiatives. Find rewards in supporting children to adolescents and their families while learning project-planning skills and tools to help other service organizations.
Lifelong Skills and Friendships
After just 3 weeks away, you'll build self-confidence, gain a broader world view, improve your interpersonal communication skills and make lifelong friends from all across the U.S.
Credentials for Your Future
Topics for your college essays, experience to inform your future career, a Certificate of 50 hours of Service Learning.
50
Hours of Service-Learning
3
Weeks of Community Engagement
1
Life-Changing Experience
The Destination
The Destination
In the heart of the Yucatán peninsula, Mérida is a small city known for its Spanish colonial architecture and archeological treasures.
Yucatán is known not only for its Mayan cultural heritage, Spanish colonial architecture and accessibility to some of the most amazing pyramids in the Americas, but it also boasts unique geology and biodiversity. You can swim in cenotes (underground freshwater lakes), and learn about the Chicxulub crater, which Merida sits in the middle of, formed by the impact of a large asteroid that fell to earth 66 million years ago, causing the fifth great extinction – including the dinosaurs!
Merida is also a lovely city to just stroll around in, sampling exotic regional foods like marquesita (a hard crepe filled with cheese or chocolate) or a champola (ice-cream made with coconut milk), or listening to local street musicians and hanging out in the zocalo or its numerous plazas full of shady trees and gazebos. You can practice your Spanish with friendly locals and homestays, and in so doing, learn to appreciate the different customs and social mores of Mexico's largest indigenously-populated city. All of this will help you in your work with the children's healthcare project as you immerse yourself and come to appreciate this unique society that has its own way of doing things.
You will be living in a beautiful city, Merida, that was ranked the second safest city in the American continent in 2020, the Best Small City by Condé Nast Traveller, acknowledged as the American Capital of Culture by Unesco, and recognized as one of the ten  best cities to travel to by Forbes and Lonely Planet. Mérida also has 16 highly-ranked universities and research universities. Besides these achievements, Mérida is also a student-friendly city buzzing with cafés and cultural activity.
CIEE wants all our students to feel welcomed, supported, and empowered to succeed while studying abroad. Local CIEE staff have provided details about conditions and cultural attitudes that students with specific identities might encounter in Yucatán.
Daily Life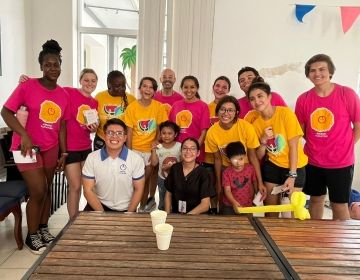 On Thursday our team organized a party to say goodbye to our AMANC family after our time together; it sure was not an easy task, but it turned out to... keep reading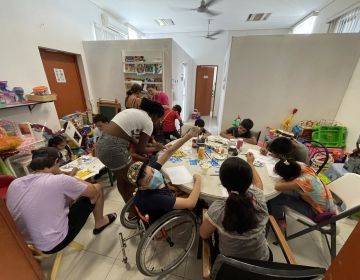 Wow, I can't believe our time here is coming to an end! We have been nonstop busy since we returned from last weekend's trip! We have spent almost every single... keep reading
Activities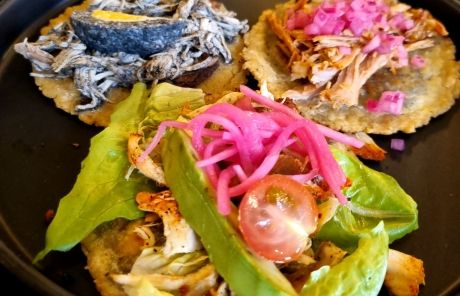 Sample Activities
Enjoy the brightly colored colonial buildings along Paseo Montejo, the tree-lined street known as Mérida's "Champs Elysees".
Learn about the ancient art and history of the Yucatan at the Mayan World Museum. You'll be well prepped for group excursions to archaeological sites!
Tour the Music Palace and city art galleries.
Take a trip boat at El corchito, a natural reserve where you'll immerse yourselves into the mangroves. Shop for exotic fruits and tasty snacks at the bountiful Lucas De Galvéz marketplace.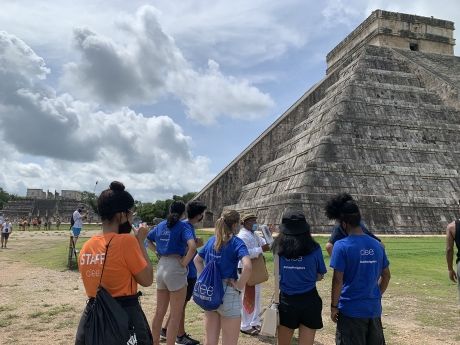 Sample Overnight Excursions
Explore the ruins of Chichén Itzá – one of the most famous pre-Columbian cities built by the Maya. Nearby, discover amazing geological formations like the sacred Sacamucuy cenote (swimming hole) and then swim in its crystal-clear waters. 
Visit beautiful Valladolid, known as "The Sultan of the East." It's designated as a Pueblo Mágico and it's Yucatan's third largest city.  
​​Please note this list of activities is based on past programs and subject to change at CIEE's discretion to both adapt to local circumstances and participant feedback. Our goal when revising itineraries is always to enhance your experience. Every activity is designed to provide you with a deep immersion in your topic, local culture and sights. Get ready for maximum fun!
Dates & Fees
Program

Application Due

Start Date

End Date

Costs

Program

Summer Session I 2024

3 weeks
Start Date

End Date

Costs

$4,750

Program

Summer Session II 2024

3 weeks
Start Date

End Date

Costs

$4,750
3 Meals/Day
(Dietary Needs Accommodated)
All Ground Transportation
(Once In-country)
Optional Flight Chaperone
(Flight Cost Not Included)
Pre-departure Advice and Orientation
Access to Local Phone and WIFI
All Cultural Activities and Excursions
Comprehensive Medical and Travel Protection
24/7 Emergency On-site Support
Ready to change your life?