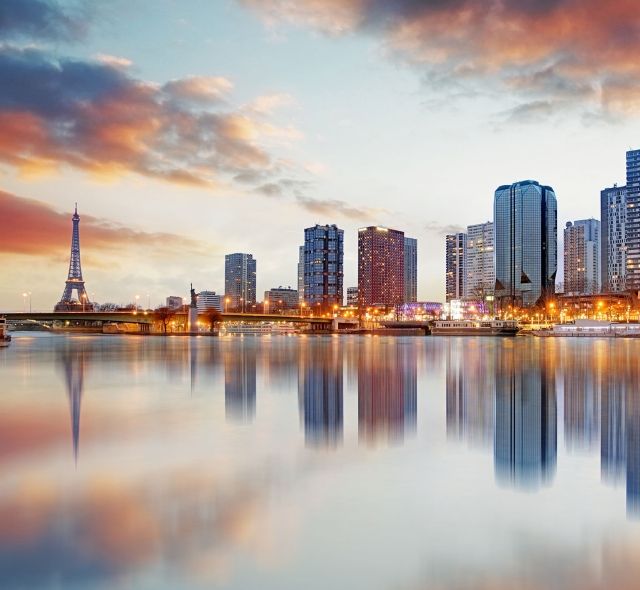 Fashion Design & French Culture
Program Overview
Real-World Experience
Experience the fashion design process from sketches on paper to fittings to samples in hand. See merchandising in action. Come home with the skills to create and present your own fashion designs.
Credentials for Your Future
Topics for your college essays, experience to inform your future career, and a Portfolio of work to showcase your fashion design concepts.
Life Skills and New Friendships
Return with greater self-confidence, independence, and improved communication skills. Enjoy a broader worldview and friends of different backgrounds from across the U.S.
45
Hours of Expert Instruction
3
Weeks Pursuing Your Passion
1
Life-Changing Experience
The Destination
The Destination
Welcome to Paris, the first city to make an industry out of fashion.  
Paris has always been at the forefront of style—from the Baroque extravagance of Louis XIV to the haute couture ("high sewing" or "high fashion") of Rose Bertin, fashion designer to Marie Antoinette. Dozens of top world fashion houses were founded in Paris (Hermes, Louis Vuitton, Chanel, and Dior just to name a few), and Paris Fashion Week is one of the world's most important fashion events happening twice a year.  
In "the cultural heart of Europe," you breathe in diversity, ingenuity, and beauty. Paris has around 130 museums and art galleries—two excursions on your trip are visits to the Musée Yves Saint Laurent and the Musée de la Mode de la Ville de Paris. Café culture, dating back to the 17th century, is deep in the soul of Paris, and it's where you can settle in on the terrace with a café au lait and find locals discussing new ideas. Mixing the past and present, the romantic and revolutionary, the city is an incredible playground, especially for young creators and artists like you.
Cultural Awareness
CIEE wants all our students to feel welcomed, supported, and empowered to succeed while studying abroad. Local CIEE staff have provided details about conditions and cultural attitudes that students with specific identities might encounter in Paris. 
Daily Life
We have officially reached the last week of program. Last weekend, students enjoyed a weekend trip to Lyon, the capital of the Auvergne-Rhone-Alpes region of France! Upon arrival, students had... keep reading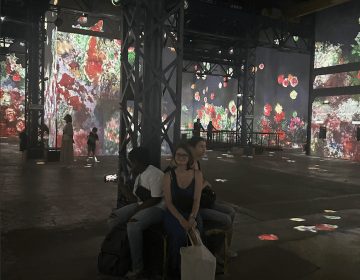 During their second week in Paris, Language and Culture Global Navigators visited the notorious Atelier Des Lumières. Housed in an old factory building, l'Atelier Des Lumières invites visitors to experience... keep reading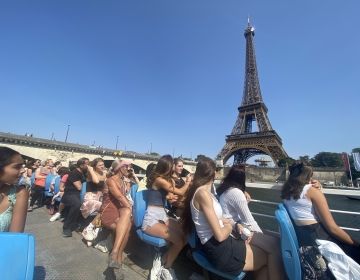 This week, our students arrived on Sunday and were taken by bus to our Tolbiac Residence. On Monday, we rode the Paris metro to our beautiful campus at the Institut... keep reading
Activities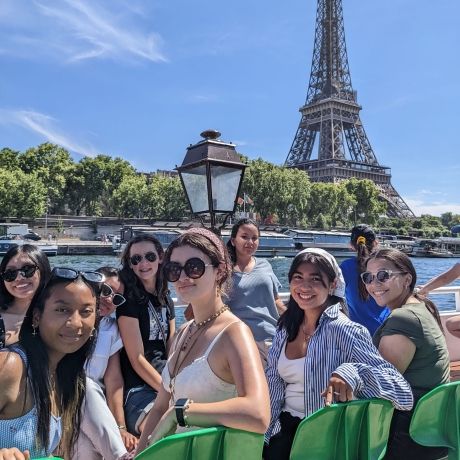 Just Imagine All the Fun You'll Have!
Tour the fabled fashion district of the Triangle d'Or, where the finest haute couture lives, venture out to the Marais to shop for vintage styles, and go behind the scenes at fashion agencies to look at trend books that forecast next year's styles. 
Get all dressed up to cruise along the Seine and marvel at the city's landmarks and their sparkling reflections on the water.  
Trace the steps of French fashion and design from the 18th century to the present day at the Musée de la Mode de la Ville de Paris and the Musée des Arts Décoratifs. 
Discover Paris street art at the Bercy Skatepark and hear firsthand from street artists about their design process. Pick up a spray can and make some designs of your own!  
Take a day trip south of Paris and admire the Baroque gardens of Parc de Sceaux, designed by famous 17th century landscape designer André le Nôtre. 
Please note activities are based on past programs and subject to change at CIEE's discretion to adapt to local circumstances and participant feedback. Our goal when arranging activities is always to enhance your experience. 
Dates & Fees
Eligibility
Program open to all current high school students: Freshmen, Sophomores, Juniors, and Seniors.
For scholarship eligibility requirements, please check our scholarship page.
For more information, refer to the detailed Program Essential Eligibility Criteria.
Application Fee
$25
Program scholarships and tuition include iNext Travel Insurance, but do not cover the cost of flights. Find additional details about what's included with your tuition.  
Summer Olympics 2024  
Paris will host the Olympics from July 24 to August 11. CIEE Paris program dates are different from previous years and other summer programs to account for Olympics' start time and ensure a better overall experience for participants. 
More questions? Find answers, get application support, sign up for virtual presentations or contact us.
Program

Application Due

Start Date

End Date

Costs

Program

Summer Session I 2024

3 weeks
Start Date

End Date

Costs

$6,750

Program

Summer Session II 2024

3 weeks
Start Date

End Date

Costs

$6,750
3 Meals/Day
(Dietary Needs Accommodated)
All Ground Transportation
(Once In-country)
Optional Flight Chaperone
(Flight Cost Not Included)
Pre-departure Advice and Orientation
Access to Local Phone and WIFI
All Cultural Activities and Excursions
Comprehensive Medical and Travel Protection
24/7 Emergency On-site Support
Our Staff
Berit joined CIEE Paris in 2016 and is responsible for high school, GAP year and internship programs. She is an alumna of CIEE Rennes and received a Master's degree from...
Ready to change your life?