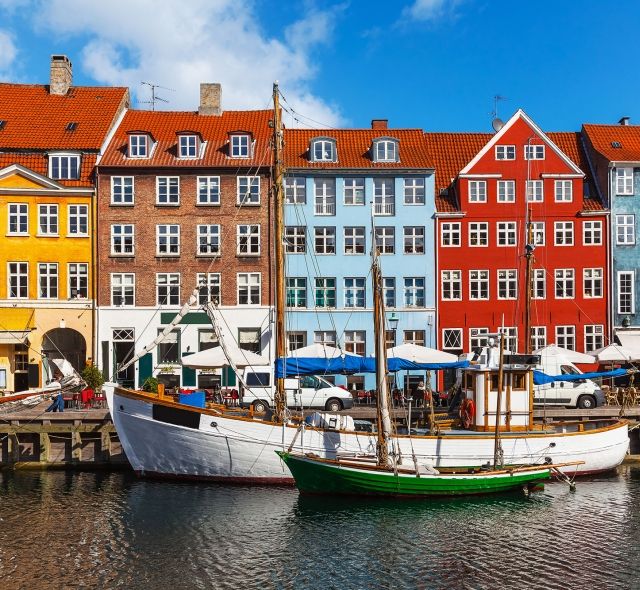 Program Overview
Real-World Experience
Understand climate change policies and initiatives in Denmark and develop skills on evidence-based advocacy. Come home ready to influence public opinion on climate change.
Credentials for Your Future
Topics for your college essays, experience to inform your future career, and an Advocacy Strategy to document your skill at driving change.
Life Skills and New Friendships
Return with greater self-confidence, independence, and improved communication skills. Enjoy a broader worldview and friends of different backgrounds from across the U.S.
45
Hours of Expert Instruction
3
Weeks Pursuing Your Passion
1
Life-Changing Experience
The Destination
The Destination
Welcome to Copenhagen, Europe's green haven. 
When you think green, think Copenhagen! This eco-friendly city is hard at work becoming a sustainable place to work and live. It's rated the most bike-friendly city in the world and thrives on organic produce, open spaces, green oases, and clean water. A cruise down its pristine waterway envelopes you in the relaxed atmosphere the city is known for. 
Cosmopolitan and progressive, Copenhagen also retains an old-world, small village feel–with cobblestone streets and canals. Its castles and bell towers are a feast for the eyes. And there's so much to do! Listen to the sounds of jazz in Nyhavn, Copenhagen's entertainment district along the canal. Stop for smørrebrød and photograph the brightly colored houses that line the harbor. Enjoy the rides, games, concerts, ballet, and musicals at Tivoli Gardens, the world's second-oldest amusement park and the inspiration for Disneyland. Experience Copenhagen's foodie culture in Reffen, an artsy street market featuring food from all over the world. 
Here in Copenhagen—culturally rich and environmentally conscious—you'll find the ideal place to learn about climate action. 
Cultural Awareness
CIEE wants all our students to feel welcomed, supported, and empowered to succeed while studying abroad. Local CIEE staff have provided details about conditions and cultural attitudes that students with specific identities might encounter in Copenhagen.
Settle into Copenhagen. Discuss the origins of climate change and assess current practices in waste management and energy conservation. Discuss climate and culture with Danish teens at Youth Island. Select a climate-related issue to tackle and start developing a strategy for action.    
Debate environmental policies and sustainability challenges for both the government and the private sector. Meet with local businesses, non-profit organizations, and activists fighting climate change. Take an overnight trip to Samsø, a local island and model community for renewable energy.  
Put your experience into practice and advocate for climate change. Finalize your strategy and present your proposal in a creative and evidence-based way.  
Daily Life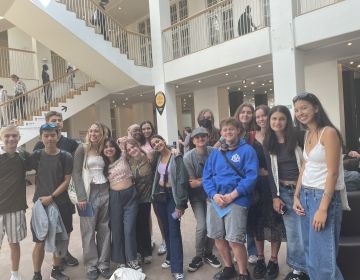 One final look at Session II. Let's go back in time and relive a few memories
How can we design neighborhoods that allow for renewable resources and sustainable ecosystems that serve the needs of the people who live there? Where do we put green spaces, where... keep reading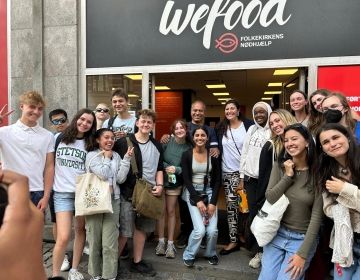 Written and published by : Sela Quiniones It is hard to believe the second week of climate action in Copenhagen is almost over! On Friday, we were lucky enough to... keep reading
Activities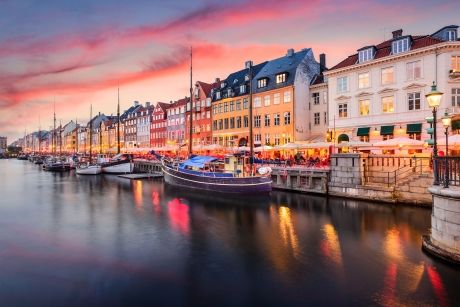 Just Imagine All the Fun You'll Have!
Tour the colorful landmarks of Copenhagen—tag along with a Danish language instructor to learn how to recognize street names and important words for finding your way in the city.   
Loop through Copenhagen's canals and harbor—duck your head when you come to a low bridge!—and see people living on boats, the modern Opera House, a retired Danish submarine, the famous Little Mermaid statue, and palaces straight out of a fairy tale.  
Climb Copenhill, a man-made trash incinerator turned into a ski hill, and take in gorgeous views of the city.  
Swim at Amager Strandpark, Copenhagen's largest beach, known for its sand-sational manmade lagoon, promenade, water sports, and swans.  
Travel to Aarhus, among Denmark's oldest cities, and walk through time—literally! Visit The Old Town living museum and meet Danes from the 19th century, 1920s, and 1970s.  
Please note activities are based on past programs and subject to change at CIEE's discretion to adapt to local circumstances and participant feedback. Our goal when arranging activities is always to enhance your experience.   
"It really helped me develop as a person and meet others from all over the country who are passionate about Climate Change."

Aleeza S., Global Navigator Alum

"I loved all of our academic excursions: we went to an NGO, a climate activist group's headquarters, UN City, and several other places. Those were some of the most valuable academic experiences because it showed us what we could do as jobs or post-college options if we pursued climate change activism/policy."

Mackenzie G., Global Navigator Alum

"CIEE was a life-changing experience for me, and I'm glad to have met so many friends along the way that I will forever cherish. It's an awesome experience, and I'd easily recommend it to anyone."

Jason T., Global Navigator Alum

"It was exceptionally well run, incredibly organized, and an extraordinary experience for our daughter."

Parent of Global Navigator Alum
Dates & Fees
Program

Application Due

Start Date

End Date

Costs

Program

Summer Session I 2024

3 weeks
Start Date

End Date

Costs

$6,950

Program

Summer Session II 2024

3 weeks
Start Date

End Date

Costs

$6,950
3 Meals/Day
(Dietary Needs Accommodated)
All Ground Transportation
(Once In-country)
Optional Flight Chaperone
(Flight Cost Not Included)
Pre-departure Advice and Orientation
Access to Local Phone and WIFI
All Cultural Activities and Excursions
Comprehensive Medical and Travel Protection
24/7 Emergency On-site Support
Ready to change your life?