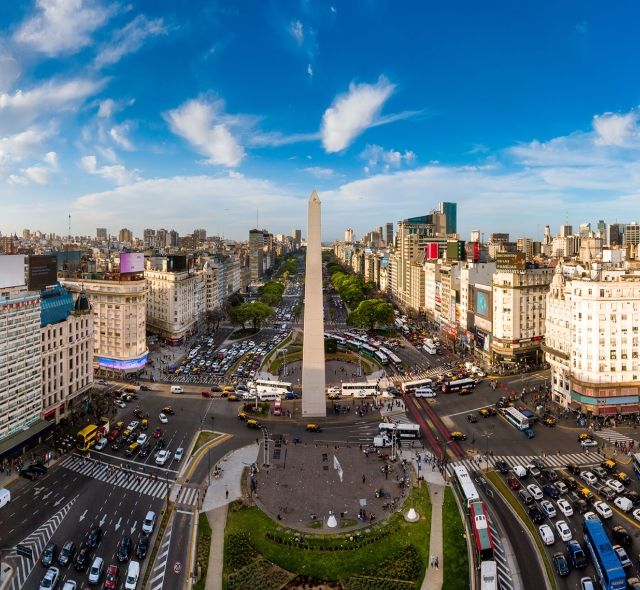 Spanish Language & Argentinian Culture
Program Overview
Language Growth and Cultural Competence
Come home with a higher level of Spanish and a greater understanding of Argentinian culture. Use your STAMP 4S language proficiency pre- and post-test scores to demonstrate your language growth and help you earn a Seal of Biliteracy. 
College Credits
Choose to earn 4 college credits toward your future college degree. Take advantage of the credits to stand out on your college applications or to satisfy college language requirements.
Lifelong Skills and Friendships
Return with greater self-confidence, independence, and adaptability. Enjoy a broader worldview and diverse friendships from across the U.S. 
60
Hours Of Instruction With A Native Spanish Teacher
1
Life-Changing Experience
The Destination
The Destination
Welcome to Buenos Aires, a cosmopolitan melting pot filled with art and multicultural traditions. 
The land of tango is one of the world's most exciting capitals. On the shore of the Río de la Plata, Buenos Aires is also one of the most important South American ports. Locals are referred to as porteños (people of the port) because so many of the city's immigrants arrived from Europe by boat. The Porteño Spanish accent is often said to have the melody of Italian.
 The city offers a peek into Argentina's diverse heritage—Indigenous and European, with an old-world charm and cosmopolitan spirit. Equally important is gaucho culture (similar to cowboys in North America), whose traditions, cuisine, and folklore are central to understanding the country. 
Buenos Aires is huge but easy to explore. As you hop around the different districts, the delightful blend of cultural influences comes to life. But that's not all! Argentina also boasts breathtaking natural landscapes that you won't want to miss, and you'll get a chance to explore some of them during your program, too!
Cultural Awareness
CIEE wants all our students to feel welcomed, supported, and empowered to succeed while studying abroad. Local CIEE staff have provided details about conditions and cultural attitudes that students with specific identities might encounter in Buenos Aires.
Daily Life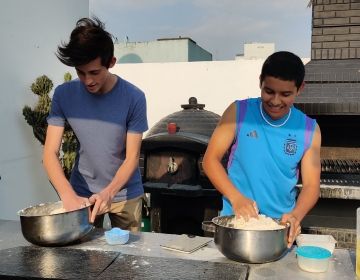 Pizza is a favorite food of our students and one of our afternoon cultural activities was to learn how to make pizza. This was not just an ordinary pizza. This... keep reading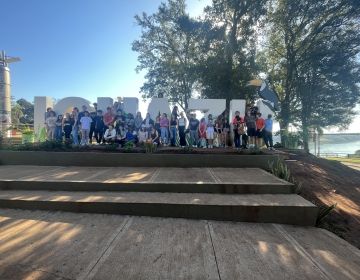 Our weekend in Iguazú was packed with excursions ranging from long treks through the waterfalls and local animal sightings. On Monday, before heading back to CIEE campus, we took a... keep reading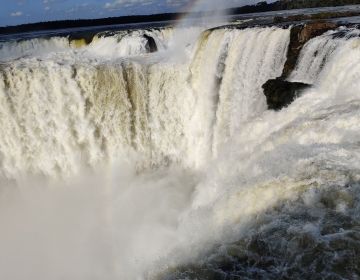 It is almost impossible to find the right words to describe the beauty of Parque Nacional Iguazú. These waterfalls in the middle of the jungle are breathtaking! It does not... keep reading
Activities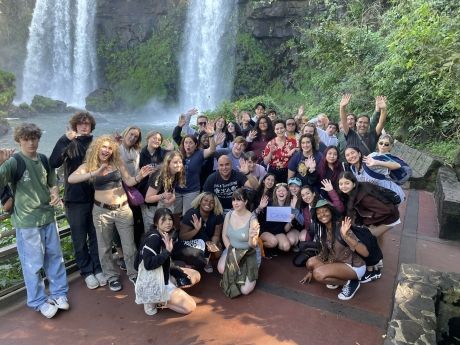 Just imagine all the fun you'll have!
Hit the streets to trace the city's vibrant graffiti and street art scene. Discover how Buenos Aires became one of the coolest capitals for this edgy artform. 
Step on the dance floor to work on your tango and milonga moves in a dance class. Understand the history of these traditional dances at the core of Argentinian culture.
Explore the ecological reserve Costanera Sur, a huge, biodiverse green space in Buenos Aires with more than 500 plant species and 300 bird species. Catch panoramic views of the Río de la Plata. 
Find yourself among rows of bookshelves and admire the domed roof and winding stairs at the most spectacular bookstore in the world, El Ateneo. 
Ride a horse at the Mimosa estancia, meet gauchos, and enjoy el asado. More than just a barbecue, it's the gathering of people around a grill for hours as different meats are cooked and shared. 
Fly to Iguazú Falls. At the Güiráoga nature reserve, observe wild, protected species native to the province of Misiones, Argentina. Try to spot toucans and pumas! 
Please note activities are based on past programs and subject to change at CIEE's discretion to adapt to local circumstances and participant feedback. Our goal when arranging activities is always to enhance your experience. 
"The most memorable experience for me was the trip to Iguazú Falls. It was the most beautiful place I've ever been in my life. I got close with my peers and felt more united as a group by the time we all got back to Buenos Aires."

Cole F., CIEE Global Navigator Alum

"It was an amazing opportunity. I made new friends and experienced the brilliant culture of Argentina. It helped me improve my language and leadership skills."

Amma S., CIEE Global Navigator Alum

"I believe that this program in Buenos Aires will be something I carry with me for the rest of my life. I've made amazing friends and memories and learned more in 1 month than in 1 school year of Spanish classes."

Tristan M., CIEE Global Navigator Alum

"I learned a lot in the program, made amazing friends, and truly had a summer full of cultural and social experiences that I will never forget."  

Natalia Z., CIEE Global Navigator Alum
Dates & Fees
Eligibility
Program open to all current high school students—Freshmen, Sophomores, Juniors, and Seniors—who have completed at least one year of high school Spanish. Students who have completed at least two years of high school Spanish may qualify for the Honors Language & Culture program in Madrid or Seville.
For scholarship eligibility requirements, please check our scholarship page. 
For more information, refer to the detailed Program Essential Eligibility Criteria.
Application Fee
$25
Optional College Credit Fee
$150
Learn more about how to get college credit for your future college degree  
Program scholarships and tuition include iNext Travel Insurance, but do not cover the cost of flights. Find additional details about what's included with your tuition.    
More questions? Find answers, get application support, sign up for virtual presentations, or contact us! 
Program

Application Due

Start Date

End Date

Costs

Program

Summer Session I 2024

4 weeks
Start Date

End Date

Costs

$6,450

Program

Summer Session II 2024

4 weeks
Start Date

End Date

Costs

$6,450
3 Meals/Day
(Dietary Needs Accommodated)
All Ground Transportation
(Once In-country)
Optional Flight Chaperone
(Flight Cost Not Included)
Pre-departure Advice and Orientation
Access to Local Phone and WIFI
All Cultural Activities and Excursions
Comprehensive Medical and Travel Protection
24/7 Emergency On-site Support
Our Staff
Originally from Buenos Aires, Carolina is an experienced bilingual education consultant, historian, and professor with a vast background in developing and delivering international education programs, remote and face-to-face courses, collaborative...
Ready to change your life?