Life is a Surprise: Living the Moment That Was Beyond My Dreams
By Sittie Shiena Badal, CIEE Professional Career Training USA and Global Pathfinder Summit fellow
I left my beloved homeland, Philippines, with high hopes and dreams that I consider achievable as I participated in the CIEE Professional Career Training program. High hope of surviving the challenges that my 18 months of stay in United States would serve me. It was more of a self-encouragement that I was able to reach this point—that I become fearless, a lot more hopeful and ambitious. I am still young, and I know there are still a lot of beautiful years ahead of me. Beautiful years I foresee myself serving the people and preserving the environment. 
Through my program experience with CIEE, life has shown me the world!   I was selected to attend the Global Pathfinder Summit 2019 (GPS). This summit gathered 150 young and becoming leaders from 47 different countries. Being a part of this group was a privilege. I felt honored to be sharing tables with people who are driven, sincere and passionate about the future of democracy. As a young professional who was previously under the office of human rights, I have developed sympathy and passion for human rights; I strongly stand against human rights violations. It was a pleasure to have discussed and met people, who I share the same amount of love and dedication with, for preserving human rights through developing a better democracy and participating in civic engagement. Thus, through discussion is the best way of building a strong global network.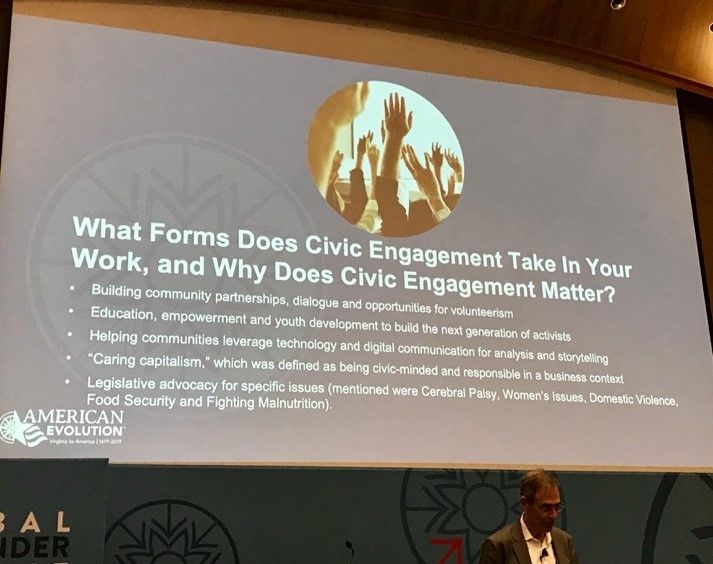 The "Virginia Resolutions" was set to be the physical output of the 5-day event. We all had equal amount of opportunity to share what is democracy as how we define it in our own point of view. From this, we were able to put down a framework, and follow through. It was discussions after discussions. Come to think of the fact that there were actually 150 brains from all over the world working on the same topic. Overwhelming, right? It was, absolutely! On a lighter note, it was smart in the sense that we all have a common denominator. This session, also, was more of an assurance to me that I was on the right track when I saw my own answer to one of the questions given, flashed on the white screen. Being in the business and accounting field, it was kind of challenging to show the correlation of democracy to our profession and its environment. "Caring capitalism" was my answer that made it to the screen. For a couple of minutes, I had a head-held-high moment. The intellectual ideas of the leader participants were gathered, scrupulously and deliberately processed through plenty of discussions before it was made into a document.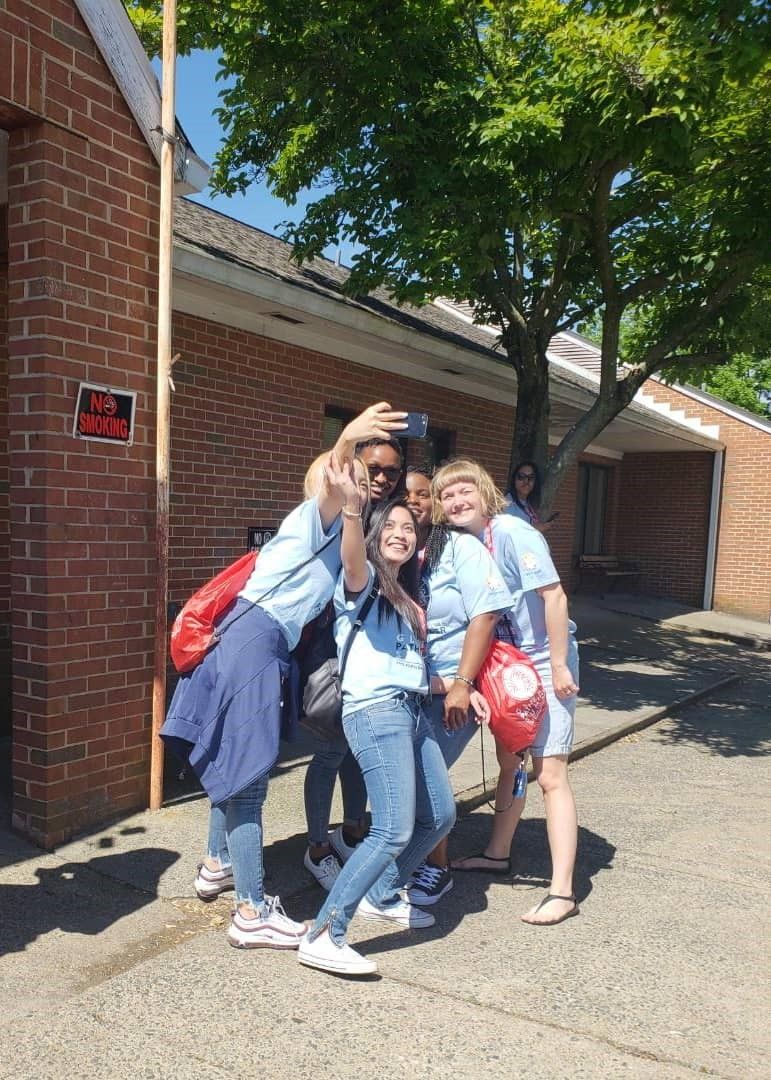 To be a leader, it must always be documents followed by actions. This Summit encouraged us to give back to the community through engaging ourselves to community service. I was assigned to volunteer at the Salvation Army. It is an emergency shelter and transitional housing for homeless. It has soup kitchen that feeds thousands of people each year. I and my co-delegates painted doors and walls, helped in arranging office furniture, and riding the pantry of expired USDA food. The whole awesome work at the emergency shelter was wrapped up by "Mama Bear"— the one who has been taking care of the shelter, with storytelling. We listened, and people's life stories were heard. It was very comforting to have known that in small ways, by rendering a short time and act of help, we, as a group, made them feel reassured that they are important in all ways. I have never thought that volunteering could be this much fun and mind pondering at the same time!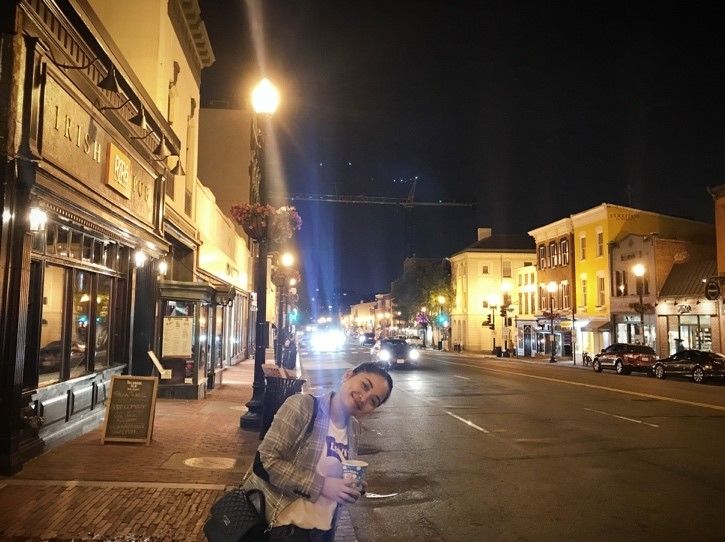 I've been conquering United States of America for about 15 months now. Working with numbers on a computer and preparing monthly financial reports, I thought, were the only life of my profession. I thought wrong after I got to work in the hospitality field. It was more than that. It has widened my horizon. That, no matter what department you're working at, you are still a part of the company, which means you share the same visions, missions and goals as everybody else—to care, to be hospitable. That just a simple smile is actually an apparent gesture of hospitality. One thing I'm so sure of, is there are still a lot of things I need to learn. I found myself falling in love with the hospitality, and I foresee myself doing more of what I'm doing at the present. After all, this is what civic engagement is all about, right? To work together, to be of help, for the betterment of civic peoples' life.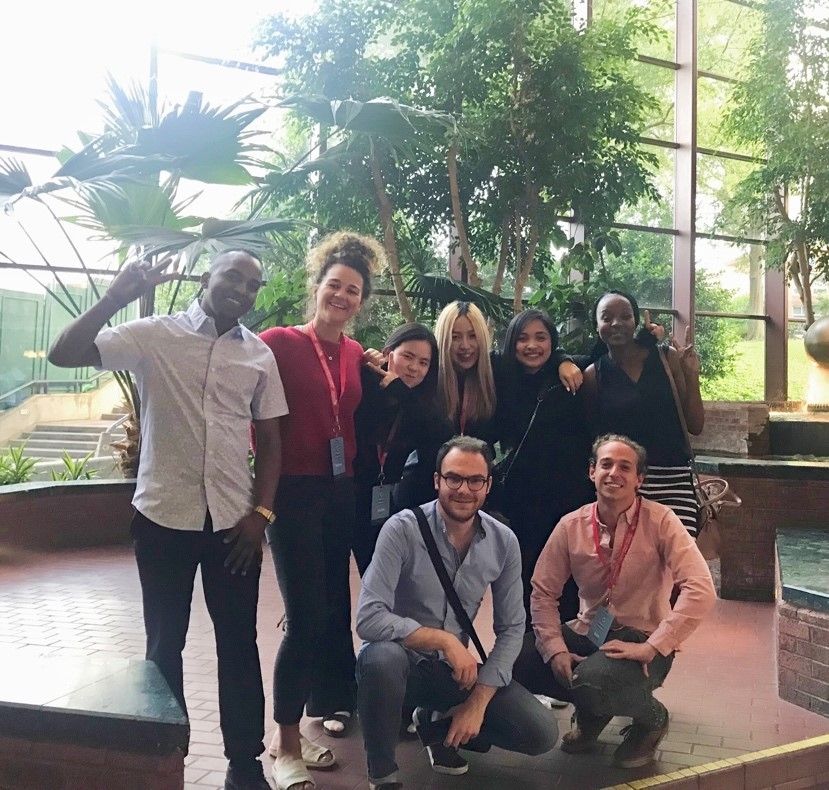 The Global Pathfinder Summit 2019 has brought me so much experience that I consider indispensable in molding me as a future leader. This event made it appear clear to me that leadership mean nothing without the presence of integrity, transparency and empathy. Moreover, it has boosted my confidence. It came as a proof that I am capable of achieving my dreams, even the dream I never thought of reaching—a living statement that everyone has the ability and chance to be on top. 
To learn more about the  CIEE Professional Career Training USA program, please visit our website.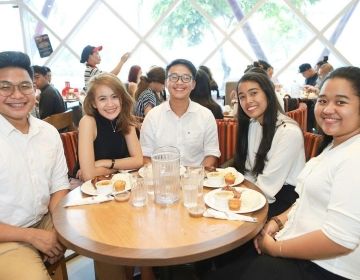 by Zia Kalong, Content Strategist, Vision International Philippines Vision International Philippines (VIP), in partnership with the U.S. Embassy Manilla, held the first ever J-1 Cultural Exchange Alumni Tour where nearly... keep reading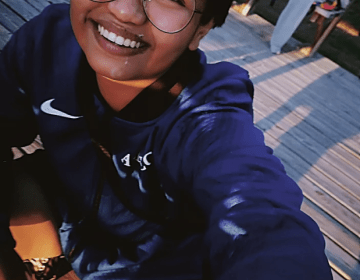 By Saces Ferrer, CIEE Camp Exchange USA 2019 participant Hi! I am Saces Ferrer from the Philippines and I participated in the Camp Exchange USA program with the help of... keep reading