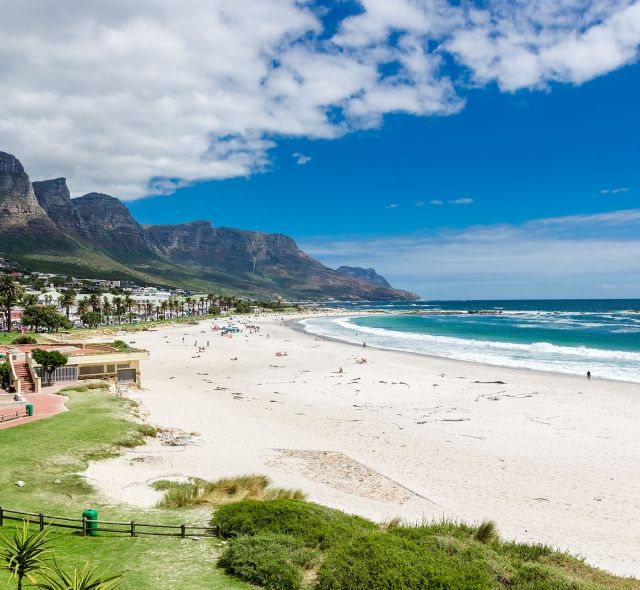 Ocean Conservation & Sustainability
Program Overview
Real-World Experience
Alongside Cape Town's passionate oceanographers, conduct field work and assess ecosystem threats. Conduct research on a sustainability challenge and come home ready to take action on environmental initiatives.
Credentials for Your Future
Topics for your college essays, experience to inform your future career, a portfolio of work to showcase your sustainability research and reflections, and service learning hours documenting your engagement with the community.
Life Skills and New Friendships
Return with greater self-confidence, independence, and improved communication skills. Enjoy a broader worldview and friends of different backgrounds from across the U.S.
45
Hours of Expert Instruction
12
Hours of Service Learning in the Community
1
Life-Changing Experience
The Destination
The Destination
Welcome to Cape Town, to dramatic scenery and endless ocean views.  
On the most southern tip of the African continent is Cape Town. Here you'll always be surrounded by natural landmarks, stunning beaches, and two oceans—the warm Indian Ocean and the ice-cold Atlantic Ocean. From the flat top of Table Mountain that towers over the city, take in the wide view out to Table Bay. Travel an hour for field work in the Cape Floristic Region and you'll be in a hotspot of biodiversity and a Natural World Heritage Site.   
Often referred to as "The Mother City," Cape Town was the first settlement in South Africa. The city has experienced rapid growth and is often listed among the most popular destinations around the world. Modern and sophisticated, Cape Town offers much to do: hiking, museums, shopping at markets, and restaurants, and plenty of opportunities to interact with Cape Town's diverse population. It also invites reflection on how the city's rapid growth has impacted biodiversity and on how it grapples with the socioeconomic inequalities born from South Africa's colonial and apartheid past. 
Cultural Awareness
CIEE wants all our students to feel welcomed, supported, and empowered to succeed while studying abroad. Local CIEE staff have provided details about conditions and cultural attitudes that students with specific identities might encounter in Cape Town. 
Daily Life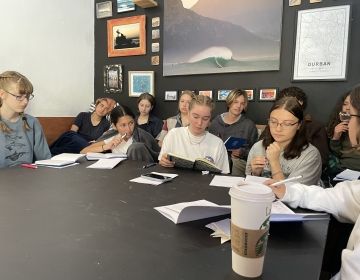 For days 8-10 of our trip, we had a lot of learning to do! We began our IsiXhosa lessons where we practiced the local language, learned to cook from a... keep reading
Activities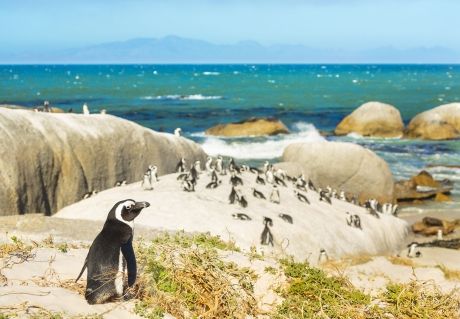 Just Imagine All the Fun You'll Have!
Go behind the "staff-only" access doors at the Two Oceans Aquarium, named best Responsible Attraction in Africa in 2019, and get a sneak peek at animal feedings and health checks.   
Take an overnight excursion to the Aquila Private Game Reserve—try to spot the Big 5 (lion, leopard, rhino, Cape buffalo, and African elephant) and experience breath-taking African sunsets! 
Thaw fish to nourish endangered seabirds at the world-renowned SANCCOB Seabird Centre, and sink into the Save Our Seas Shark Education Centre at False Bay to immerse yourself in marine knowledge of sharks, local biodiversity, rock pools, and more. 
Get your penguin fix on a day trip to the most south-westerly point of the African continent. 
Food forage at the coastline on wildly delicious adventures to discover edible mushrooms, seaweeds, shellfish, flowers, roots, shoots, and more. 
Please note activities are based on past programs and subject to change at CIEE's discretion to adapt to local circumstances and participant feedback. Our goal when arranging activities is always to enhance your experience. 
"I had such an amazing experience in Cape Town and loved waking up every morning to a view of Table Mountain. I could not have asked for anything better."

Natalie L., Global Navigator Alum

"It's an enriching experience that not only teaches you about the subject of the trip, but it makes you learn how to be a mature adult and gives you a chance to make good friends."

Xitlali R., Global Navigator Alum

"I absolutely loved every aspect of my time in Cape Town. I felt that my time flew by way too quickly!"

Menatallah B., Global Navigator Alum

"CIEE Global Navigator High School Summer Abroad is like a hammer. Some people are always staying inside their own shell, oftentimes without noticing it themselves. And this hammer comes to break the shell in a good way, for the person to see what's outside their zone!"

Ricky K., Global Navigator Alum
Dates & Fees
Eligibility
Program open to all current high school students: Freshmen, Sophomores, Juniors, and Seniors.  
For scholarship eligibility requirements, please check our Scholarship page. 
This program involves engaging in moderate- to high-intensity physical activities, such as hiking, and extended observational time outdoors. 
For more information, refer to the detailed Program Essential Eligibility Criteria.
Application Fee
$25 
Program scholarships and tuition include iNext Travel Insurance, but do not cover the cost of flights. Find additional details about what's included with your tuition.   
More questions? Find answers, get application support, sign up for virtual presentations or contact us.
Program

Application Due

Start Date

End Date

Costs

Program

Summer Session I 2024

3 weeks
Start Date

End Date

Costs

$5,750

Program

Summer Session II 2024

3 weeks
Start Date

End Date

Costs

$5,750
3 Meals/Day
(Dietary Needs Accommodated)
All Ground Transportation
(Once In-country)
Optional Flight Chaperone
(Flight Cost Not Included)
Pre-departure Advice and Orientation
Access to Local Phone and WIFI
All Cultural Activities and Excursions
Comprehensive Medical and Travel Protection
24/7 Emergency On-site Support
Our Staff
Regional Security Manager
Lara has a Master's in English Language and Literature from the University of Cape Town.
Ready to change your life?