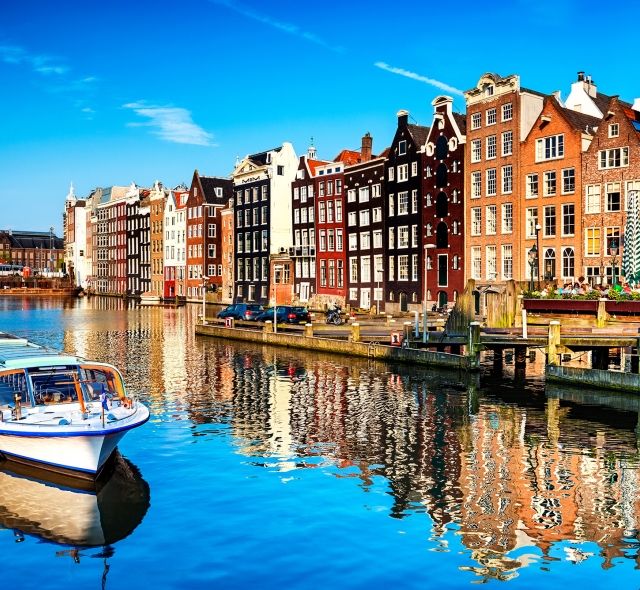 Smart Cities & Sustainability
Program Overview
Real-World Experience
Investigate Amsterdam's smart city initiatives and try your hand at designing local initiatives that mitigate climate change. Come home with innovative strategies to apply in your community.
Credentials for Your Future
Topics for your college essays, experience to inform your future career, and a Project that addresses a climate change challenge.
Life Skills and New Friendships
Return with greater self-confidence, independence, and improved communication skills. Enjoy a broader worldview and friends of different backgrounds from across the U.S.
45
HOURS OF EXPERT INSTRUCTION
3
WEEKS PURSUING YOUR PASSION
1
LIFE-CHANGING EXPERIENCE
The Destination
The Destination
Welcome to vibrant Amsterdam, to its forward-thinking mindset and diverse culture. 
Loaded with charm and architectural gems, Amsterdam has more bicycles than people and more canals than Venice. Living six feet below sea level, residents have always had to be water conscious, mitigating flood risks and promoting water quality. Climate change awareness is in this capital city's DNA, making it the perfect place to learn how a city works to ensure that its people and the planet thrive.  
One of the most picturesque capitals in Europe, Amsterdam is also the perfect place to enjoy outdoor music, art, theater, and food festivals. Wherever you go, you'll find inviting green spaces and all kinds of museums from those housing masterpieces by Van Gogh and Rembrandt to quirky collections dedicated to cheese or cat culture.  
Amsterdam is considered one of the most multicultural cities in the world with more than 180 nationalities represented. Centuries of respect, collaboration, and community have made it a safe, open-minded, and healthy place to live, one where you'll quickly feel at home. 
Cultural Awareness
CIEE wants all our students to feel welcomed, supported, and empowered to succeed while studying abroad. Local CIEE staff have provided details about conditions and cultural attitudes that students with specific identities might encounter in Amsterdam. 
Settle into Amsterdam. Begin to explore the concepts of Sustainable Development Goals (SDG's), circular economy, and smart cities. Visit the smart city of Utrecht. Get inspired by a restored canal recently reclaimed from a motorway. 
Learn about systems thinking and design thinking models. Along crucial stakeholders, identify tools for sustainable solutions to solve climate-related problems. Visit case study sites. Explore Rotterdam to uncover circular economies and reflect on sustainable architecture. 
Work in small groups to develop your own sustainable solution to a local problem through design thinking workshops. Present your findings and engage in a discussion on the environmental impact of your solution. 
Daily Life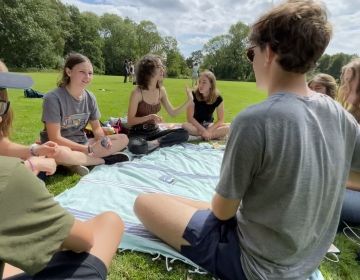 The trip on these days included explorations in Almere, enjoying a day at Amsterdam forest, traditional Zaanse Schans, and a cooking class.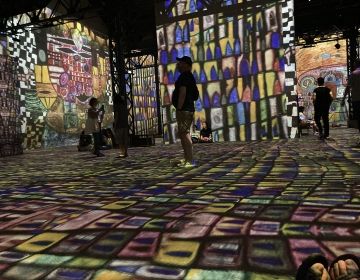 What can we say, we were busy, busy busy. Besides learning about the mode in France we have explored Paris and its surroundings. Many of the excursions are connected with... keep reading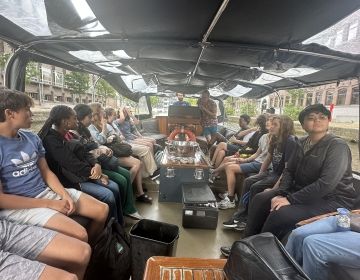 Day 3: The Beauty of the Canals Hoi! Students had their first Dutch language class and learned greetings and common phrases that will help them throughout their studies here in... keep reading
Activities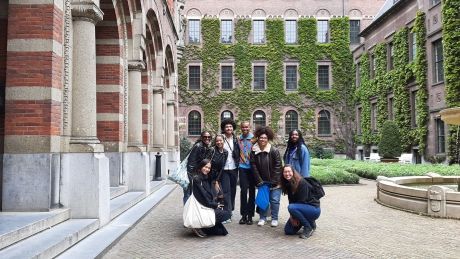 Just Imagine All the Fun You'll Have!
Enjoy a canal side meal and then hop on a boat ride for spectacular views of Amsterdam's unique urban landscape, including its narrow, gabled houses that stand shoulder to shoulder along the canals. 
Traverse Amsterdam's Latin Quarter, the heart of the city for young people. Step inside the famous Albert Cuyp market, the largest open-air market in Europe, and try a yummy stroopwafel. 
Become a climate crime detective for a day and investigate alongside professionals who enforce Amsterdam's environmental regulations. 
Soak in the beauty of Catharijnesingel, a restored canal reclaimed from a motorway in the smart city of Utrecht. Visit the 2000-year-old tower Domtoren. 
On your excursion to modern Rotterdam, climb the Euromast observation tower for unparalleled views of a city that was completely rebuilt post-World War II. 
Please note activities are based on past programs and subject to change at CIEE's discretion to adapt to local circumstances and participant feedback. Our goal when arranging activities is always to enhance your experience. 
"This was truly a life-changing experience. Studying in Amsterdam was so freeing and truly amazing. We did so much in 3 weeks. I will never forget spending time with my peers and Program Leader. I loved all the food we ate here too!"

Melinda K., Global Navigator Alum

"I enjoyed getting to see Rotterdam because it was so different from Amsterdam and was so much more modern and advanced. It was a change of environment from the typical historical Dutch look."

June F., Global Navigator Alum

"I loved Interacting with local people, learning their stories and conversing with them about Amsterdam. The discussions we had in my classes on a variety of topics were both interesting and engaging." 

Zainakai B., Global Navigator Alum

"The most memorable experience for me was meeting new people and getting to see authentic Dutch culture."

Maya S., Global Navigator Alum
Dates & Fees
Program

Application Due

Start Date

End Date

Costs

Program

Summer Session I 2024

3 weeks
Start Date

End Date

Costs

$6,450

Program

Summer Session II 2024

3 weeks
Start Date

End Date

Costs

$6,450
3 Meals/Day
(Dietary Needs Accommodated)
All Ground Transportation
(Once In-country)
Optional Flight Chaperone
(Flight Cost Not Included)
Pre-departure Advice and Orientation
Access to Local Phone and WIFI
All Cultural Activities and Excursions
Comprehensive Medical and Travel Protection
24/7 Emergency On-site Support
Ready to change your life?